The game of SEO takes time.
However, it doesn't indicate that there aren't any easy ways to boost your SEO.
There are many strategies to consider.
Mainly, there are three major categories to work on to set up better SEO  for your website.
Understanding Real SEO (Basic Core of SEO)
Everyone knows SEO is search engine optimization and optimizing your website for search engines. But this is not the complete definition.
There is some gap between your website and the search engine.
The search engine is not able to understand, what your website is about, and what is the purpose of your website.
Filling that gap between your website and search engine is called SEO (search engine optimization).
Make your website understandable to search engines and fill that gap using relevant content and apply all the other vital SEO checklists.
On-Page Strategies checklist to optimize SEO for your website
Here are on-site SEO tips to improve your website SEO for google higher rankings.
Post Relevant Content
There is no alternative for outstanding content; this is particularly true when working in SEO marketing.
Quality, trustworthy content is the main factor affecting your search engine rankings. Traffic to your website grows as a result of good content, which strengthens its authority.
Expand your web writing abilities and verify yourself as an expert on your content topic. Never compromise your writing quality for SEO.
The finest pages are those that are written for users rather than search engines.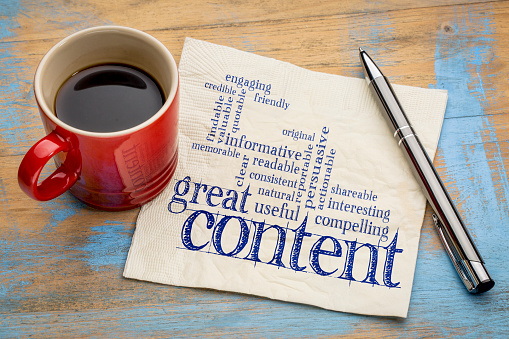 Update Your Content Regularly
We have certainly made it clear that we care a lot about the quality of content, just like search engines.
Among the best ways to assess how relevant a website is by regularly updating, reviewing, and editing its content.
Make sure to update your content regularly.
Create a regular schedule for content audits.
Delete Duplicate content.
Your website's rating may suffer as a result of duplicate content.
So always scan your website for duplicate content and remove it.
Search Better Keywords
Choose and focus on a certain keyword for each article on your website.
Analyze the keywords that your reader could use to find that particular page.
Fine keyword research is required for improved rankings.
Check your competitor's most easy-to-rank keywords and adopt them on your website.
Multiple Keyword Phrases
A website will have a very difficult time ranking for many keywords unless those keywords are very similar to one another.
You must develop a different webpage for a different keyword or phrase you are targeting if you wish for your website to rank for several keyword phrases.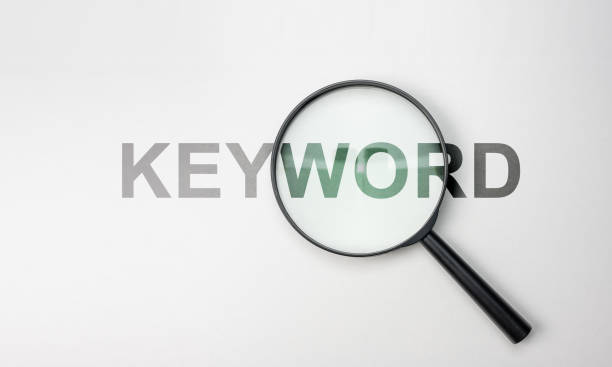 Placing Keywords
However, be nice and natural.
Search engine optimization still comes second to readability and usability.
Place keywords in the right place and Don't do keyword stuffing.
Use only the root and primary keywords in your content and secondly use variations in headings but don't forget to be natural. 
If the keyword ruins the readability and sense of the sentence then don't use those keywords.
Google will automatically analyze your content and rank to the relevant keywords.
Blogging
Even small updates about the particular topics you are working on can be used as blog posts.
Link to relevant CMS pages and blog posts will help the reader understand the topic better or provide them with further details.
Read: Does Blogging Help SEO? If YES then HOW?
Include H1, H2, H3, and proper Headings:
Don't forget to emphasize keyword phrases with bold, italics, and add appropriate headings (H1, H2, H3), and other emphasis elements, but don't go overboard.
Because you surely want your writing and language to sound natural.
Metadata
Every page on your website has a place for metadata.
You must regularly evaluate and update your site's metadata as your site changes often.
Title Metadata
The page titles that are visible at the header of a browser window are generated by title metadata.
The most significant metadata on your site is Title metadata.
Use well thought and relevant page titles that are keyword-rich.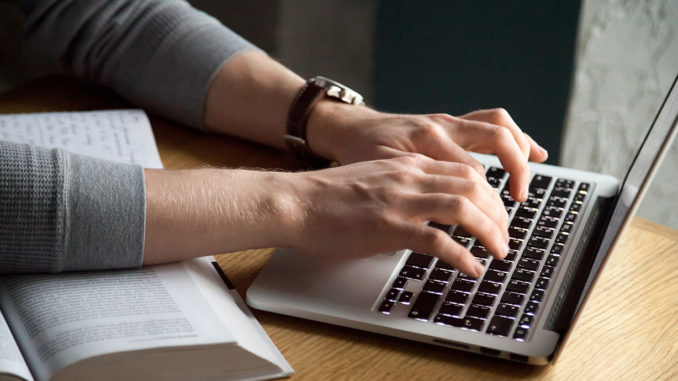 Description Metadata
Usually, a solid meta description will have two complete sentences.
It is necessary to give search engines the option even though they may not constantly use your content meta description.
Have a link-worthy Site for External link
A quality website inspires users to learn more and is more likely to get external links that can boost your SEO.
By including pertinent external links within the content, you can increase your authority and credibility.
Always link keywords to descriptive links.
Add internal links.
Adding internal links enhances user experience and gives Google a good understanding of the connections between the several pages on your site.
It happens when you link together the relevant pages.
Remove Bad Backlinks.
Analyze your link profile to find "bad" links from low-authority sites.
Take them out right away. Bad links on your website can badly affect your rankings.
Optimize your images.
Your photographs should be optimized for SEO as well, and doing so is rather easy.
Just give your photos the right titles, include relevant alt tags, and maintain the right format. Use image formats that are intended to load quickly.
Make sure the pictures are appropriate for the topic. Make sure that the use of your photos is legal.
Use ALT tags
Always Use alt tags, or text descriptions, to describe your image and video media.
They make it easier for search engines to find your page.
Include social media integrations.
Social sharing icons should be present next to every post on your website.  Someone can share your posts this way.
They act as additional ranking signals. 
Optimize for mobile devices.
You can be wasting a significant portion of traffic if your website is not mobile-friendly.
Your website won't appear in Google's mobile search results.
Optimize your website for mobile devices.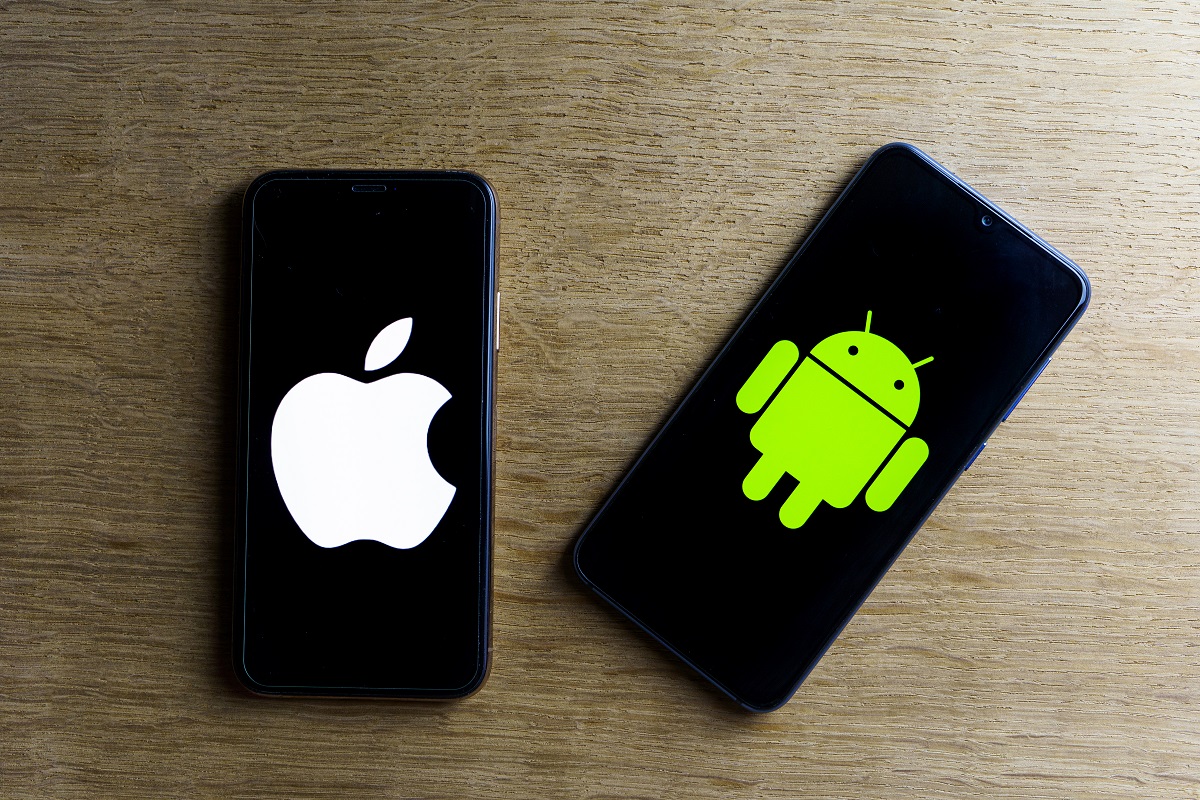 Improve the CTR of your ranking pages
For websites to rank well, a click-through rate is essential.
Choose the content with the lowest organic CTR so you know where to begin.
Correct any keyword overlapping. Be Original in Your Titles.
Put descriptive URLs to use. Improve Your Description
Off-Page SEO
checklist to 
optimizes your site for Google
Follow these off-site SEO tips to improve your website's google search rankings.
Public Relations (PR)
PR contributes to off-page SEO more effectively than building links.
A great PR campaign can also: Increase brand awareness and branded searches.
Place your business or product in front of your targeted audience.
Social Signals
Improve your social signals and Google search will ranking vice versa.
Link your websites and social media profiles like Facebook, Instagram, and Twitter.
Influencer Marketing
Give priority to social media marketing that includes product promotions by influencers.
Influencer marketing can lead to increased traffic, quality backlinks, and strengthened trust between your customers and brand.
It helps build brand authority.
Guest Posting
Guest posting as an SEO strategy is extremely effective.
Not just creating guest posts on other sites help with the SEO of your site, but it also shows your content to a new and right audience as well as also gives backlinks to your site.
Read: How Long Do Backlinks Take To Work in 2023?
Podcasts
Podcasts can be a tremendous route to reach new and authentic audiences, share your creativity, and expertise, and get visibility on other websites.
They can also give you an extra SEO benefit which is backlinks.
Suppose, If you are a guest on a podcast, the viewer may go visit your website.
Using the correct podcast-related keywords is crucial.
Content Syndication
Article syndication is a method of republishing articles on other sites in order to reach a broader audience.
Syndicated content not only increases your brand awareness and reach, moreover, it also creates links and can boost more traffic to your original content.
It can also be employed as a traffic-boosting technique.
Forums
When done efficiently publishing on forums can enable you to achieve related backlinks.
These links enhance the authority and assist in gaining a good kind of traffic to your site.
Regularly Posting on forums is an incredible technique for quality link-building.
Google Reviews
If you have a Google Business Profile that contains some good and original reviews from real customers then it's good for your SEO.
Yes, they are indirectly beneficial but they are helpful. Response to every review and your Google Business Profile rankings will grow.
Google will notice that reviews and boost your Google business profile which will indirectly help your website rankings in Google's SERP as well.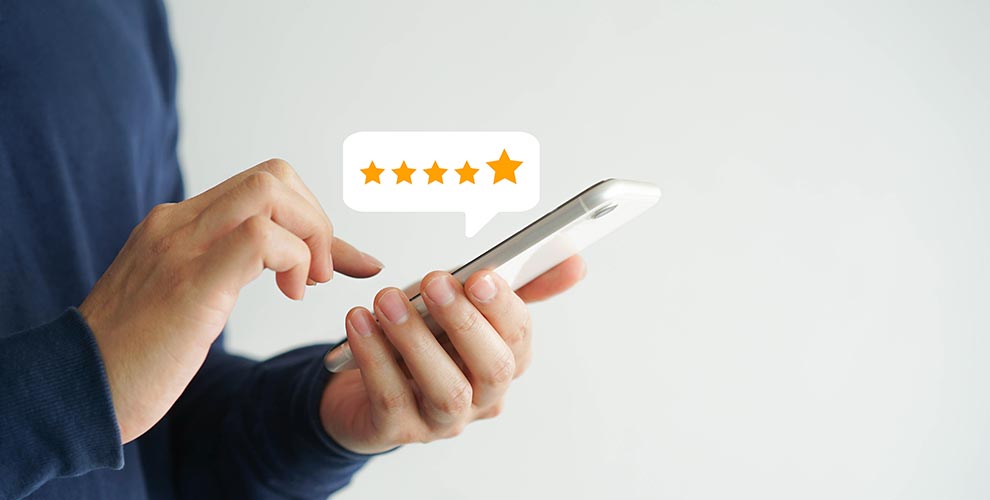 Use this Technical SEO
checklist
on your website
Follow these Technical SEO practices to use the best SEO on your website
Secure sockets layer (SSL) for SEO
Google will give greater SEO authority to websites and pages with HTTPS and a genuine SSL certificate.
Because they reassure customers and users that their privacy and data are safe and protected from cybercriminals and hackers when they view these validated websites.
An SSL Plus certificate safeguards the domain.
Optimize your website's loading speed
You can build this concept as easily or complicated as you want.
A website can be made faster in a number of ways, including by lowering picture size, using a caching plugin, changing hosting companies, and removing unused plugins.
Your site should load faster.
Mobile-First Indexing
On May 2019 Google announced that now they will be consider only mobile versions of webpages.
It means all the elements and content appearing in the mobile version will be considered for Google SERP rankings.
Google Smartphone agent will crawl and index your mobile version of webpages and rank them.
Create an XML sitemap
A website's vital pages are listed in an XML sitemap file so that Google can easily identify and crawl them all.
For Google to crawl your content and rank it, develop an XML sitemap.
Add Schema Markup
With the correct schema markup, search engines can understand better and rank your website in the SERPs.
As Users need relevant content so if we can help Google interpret our content, it will help the correct people to see our pages.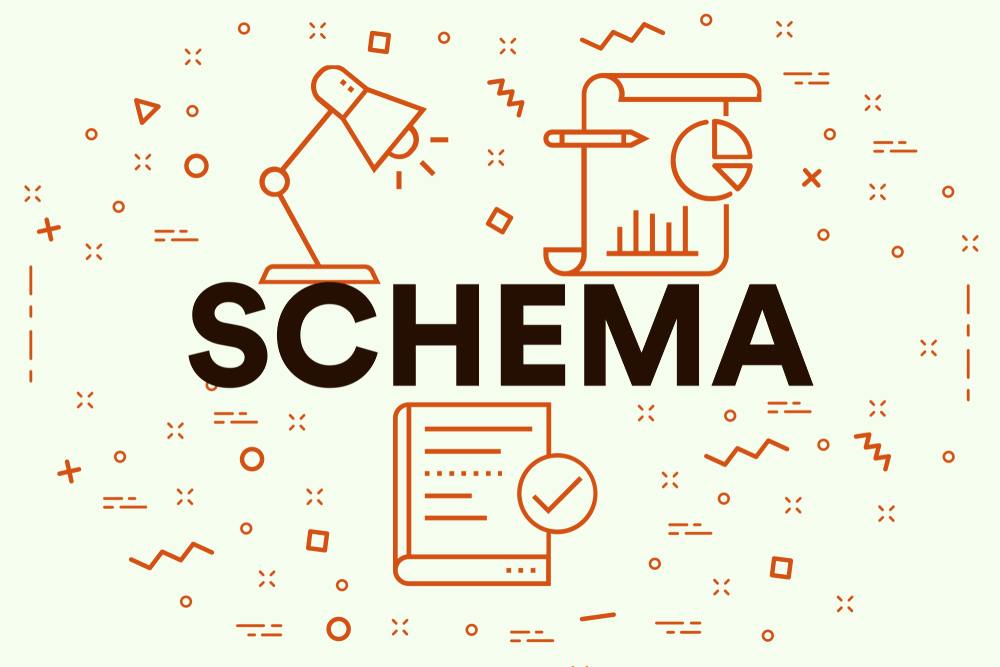 Setup Search Console and Google Analytics
Your organic search traffic's progress is documented in the Search Console reports in Analytics.
Setup Google Analytics and the Search Console to keep a check on your traffic and increase it.
Setup Bing Webmaster Tool
To enable your website to reach your selected website quickly and first, this tool enables you to examine your website, analyze backlinks, manage keywords, and much more.
To make your SEO strategy easier, all you have to do is to set up Bing Webmaster.
Audit for keyword cannibalization
When your website's content contains an excess number of keywords that are the same or similar, this is known as keyword cannibalization or overlapping.
Because of this overlapping factor, search engines like Google are unable to conclude which content should be ranked higher.
Search for webpages that target similar keywords and provide the same or very similar purposes to identify actual cannibalization problems.
Add robots.txt file
You can use the Robots.txt file that you have added, to stop search engines from indexing only one portion of your website.
In SEO, adding a Robots.txt file is extremely important.
Check for broken links
Broken links can harm your SEO in addition to being terrible for user experience.
Avoid linking to damaged information and having broken pages on your own website.
Otherwise, it can affect your rankings.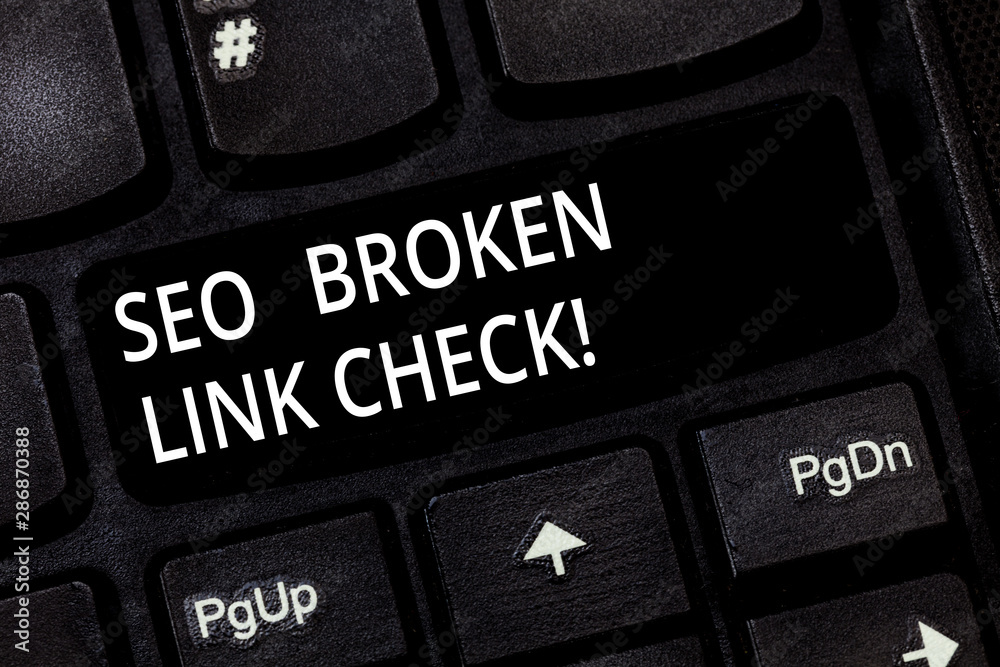 Hreflang (for multi-language websites)
The usage of two separate URLs for the exact same content is supported by hreflang tags without harming your SEO efforts.
These hreflang tag properties let Google and other search engines know that your article is prepared for a variety of readers in various geographical areas.
If you operate your business across numerous domains targeting various languages or countries, accurate hreflang tags are essential to boost worldwide SEO performance.
Fix indexation issues
Your SEO efforts may be considered worthless if there are indexing problems; even the best-optimized and best-designed page will be useless if Google cannot find it.
Pages that are not indexed will not appear in SERPs and will not drive traffic or conversions.
Fix indexation problems so that your website can be found.
These problems include your pages' little content, misinformation, or excessive bias.
Fix Crawl Errors
Search engines are unable to read and index your data because of these crawling mistakes.
The possibility of rankings for those pages is low if search engines can't even read or index your content. Check your website again and correct crawl issues.
Canonical tags
You can specify the version of the website you want Google to show in search results by using canonical tags.
It is to increase the crawling and indexing of your website as well as to condense link equity from duplicate pages.
Similar to a canonical URL, Canonical tags can help to improve your SEO.
Fix 404 Errors.
Nobody appreciates dead ends, and these mistakes are like dead ends.
When a page is removed from your website without a 301 redirect, 404 errors occur.
Once more, consult Google Search Console for guidance and set 301 redirects to fill in any gaps. Vice versa fix 404 errors.
301 redirects
When any URL gets marked with a 301 error then it means that any visitor that searches for the old URL will be immediately redirected to the new URL.
When a webpage is no longer useful, relevant, or exists, a 301 redirect should be used.
In website rebuilds, where URLs are organized into newer, cleaner pages, they are also quite helpful.
When rebuilding your website, it is crucial to redirect any outdated URLs that won't remain the same.
Clean up your URL structure.
Your URLs should include meaningful indicators of the page's content as well as a breadcrumb trail.
Do not use numbers or arbitrary text in the URLs. 
A clean URL structure is much better.
Minifying CSS & JavaScript Files
JavaScript and CSS files need to be minimized so that your website's pages can load more quickly.
It's one of the primary techniques used to lower website loading speed and bandwidth use.
It enhances accessibility and website loading speed, which directly translates into a superior user experience.
Use CSSNano and CSSO to minify CSS. UglifyJS will minify JavaScript.
HTML Errors / W3C Validation
W3C validation is the method of examining the code of your website to see if it fits the right formatting requirements.
If you don't check your code against such standards, it's possible that your website has bugs or that your traffic isn't as high as it could be because of poor readability.
To improve your website, fix HTML errors.
Reduce Bounce rate
What is Bad for SEO? It has a high bounce rate.
Your conversational flow may be greatly affected.
In actuality, having a high Bounce Rate and a low Dwell Time can seriously harm your Google rankings.
The optimum bounce rate is from 26% to 40%. If your bounce rate is higher, lower it.
How can I do SEO for my website for free?
Without any doubts, you can perform SEO on your own (DIY).
Everyone can learn how to perform SEO for their website with maybe some research and practice.
You can also use these tools to do better SEO for your website for free.
Yoast SEO Plugin

Rank Math Plugin.  

Google Search Console

Google Trends. 

Ahrefs Keyword Generator. 

Ahrefs Backlink Checker.

Bing Webmaster Tools. 

Google Analytics. 
What are the 05 tips to boost my website SEO?
You may start boosting the SEO of your website by following these five steps:
Create an SEO base so you may match it with upcoming outcomes.

Develop a strategy for publishing original content.

Remember the most fundamental SEO tactics.

Introduce the website to the Search Engines.

Ensure You're Using the Correct SEO Tools.
Can I do SEO by myself?
Definitely yes is the response.
To increase your SEO, you do not necessarily have to work with an outside company.
Make your website engaging and helpful.

Recognize the needs of your audience (and give them to them)

Act in a manner that builds user confidence.

Make your knowledge and authority known.

Provide your topic with an adequate and accurate amount of words 

Avoid ads that are annoying.

Link carefully.
What is the golden rule of SEO?
Understanding your client's goals and developing an SEO strategy that meets those demands is the "Golden Rule" of SEO.
How to improve SEO for small businesses? 
Here are some suggestions for enhancing your website's SEO:
Choose the proper keywords.

Emphasize your special offerings.

Avoid stuffing your website with keywords.

Link up your website.

Publish a lot of well-written articles.

Become social.

Stay confident that your website is easy to operate and mobile-friendly.

Analyze results.
How can I grow my website SEO faster?
If you apply these recommendations then your website will surely rank higher in search engine results because it will become more optimized for search engines (SEO).
Publish Authoritative, Relevant Content.

Regularly update your content.

Delete duplicate content

Focus on Metadata.

Get a website that is link-worthy.

Employ alt tags.

Do image optimization.

Do fine keyword research.

Focus on Social media work.

Improve click-through rate
Why SEO Cares is the best choice for SEO Services?
SEO Cares is an SEO company that knows every aspect of Google algorithms and can handle Google updates.
Our Islamabad SEO services offer the best SEO expert team for specifically your business website.
Our cost-effective plans are suitable for every small business.