Google is a popular search engine that people use to find information on a variety of topics. 
To make sure your website appears in Google search results, you need to optimize it for search engines. 
You have to optimize content, user experience, site speed, mobile-friendliness, site architecture, metadata, and gain backlinks. 
This can be challenging, time-consuming, and Laborious. 
But one effective method is ranking your website quickly in search engines to create a blog on your website. 
In the following section, we will explore how blogging can help improve your website's SEO.
Does Blogging Really Help SEO? (Direct Answer)
Yes, blogging can help with SEO.
But just having a blog section on your website will not directly improve your overall SEO rankings. 
To use blogging effectively for SEO, you need to publish good blog posts that are interesting to your target audience. 
Doing this regularly can improve your website's overall search engine ranking performance.
This ranking can be improved due to increased brand awareness or linking blog posts to all pages of the website internally.
Various ways have been mentioned below through which blogging can help us with the overall SEO of our website.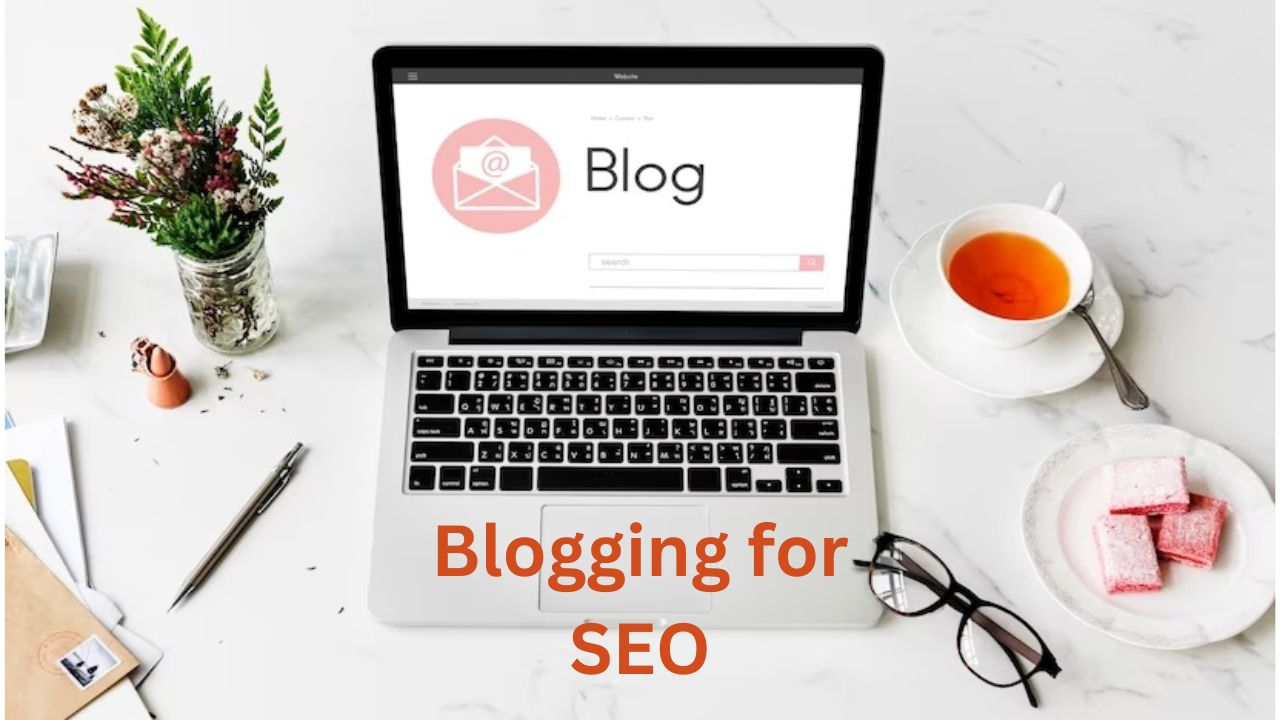 Blogging Build Topical Authority
Topical authority refers to a website's expertise, relevancy, and credibility in a specific niche or topic. 
It is a measure of how well a website is recognized as an authoritative source of information on a particular subject.
In 2023, having a website's topical authority is very important, so that Google can rank the website based on relevance in a specific niche.
When your website belongs to a particular niche, it takes time for Google to understand it.
When you create multiple blog posts related to that niche, Google starts to understand your website's niche through the content of those blog posts.
Once Google understands your website's niche, it starts to rank all our relevant service pages and blog posts in SERPs.
When your website's topical authority increases through blog posts, our entire website's SEO benefits.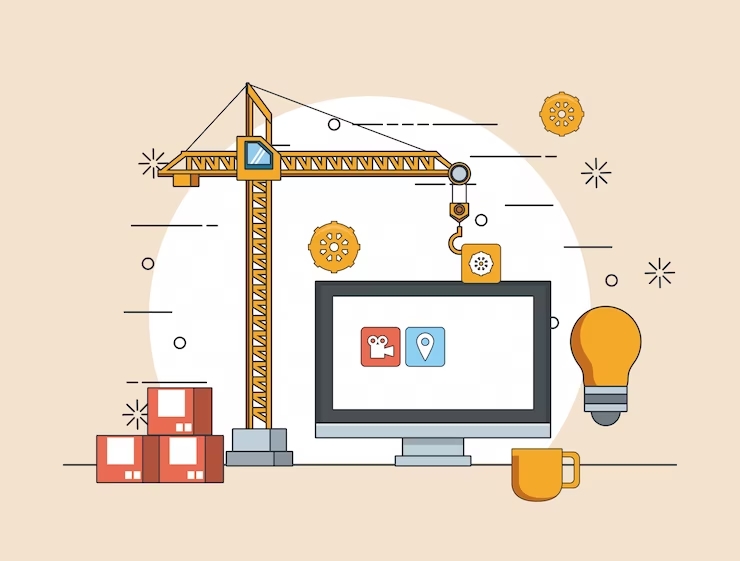 Blogging keeps your website updated
If a website looks like it has not been updated in a long time, people may not trust the information on it.
The website might be old, outdated, or have wrong information on it.
Google wants to show people the most recent and fresh information, so Google likes websites that are updated frequently.
This makes your website more likely to show up in search results.
You don't need to update your homepage all the time, but having a blog is a good way to add fresh content to your website regularly.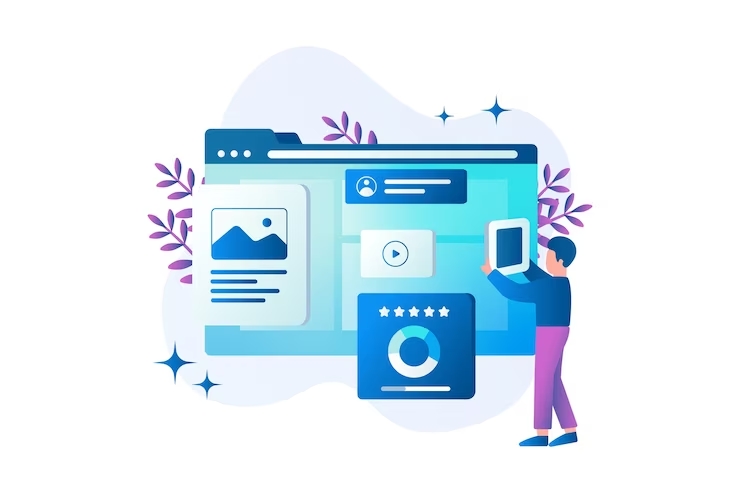 Get more Brand mentions
Yes, that's right. You can get a bundle of brand mentions by blogging on your website.
Here are the logical reasons:
If you have published more high-quality blog posts, then other people will refer to your brand whenever they publish similar posts.

Blogging also helps your brand to establish itself and makes it more likely for people to talk about it. This boosts your branding, and in the end, you will get more brand mentions in other blogs.

Blogging can help businesses get more brand mentions by providing a platform to share valuable information and insights with their targeted audience.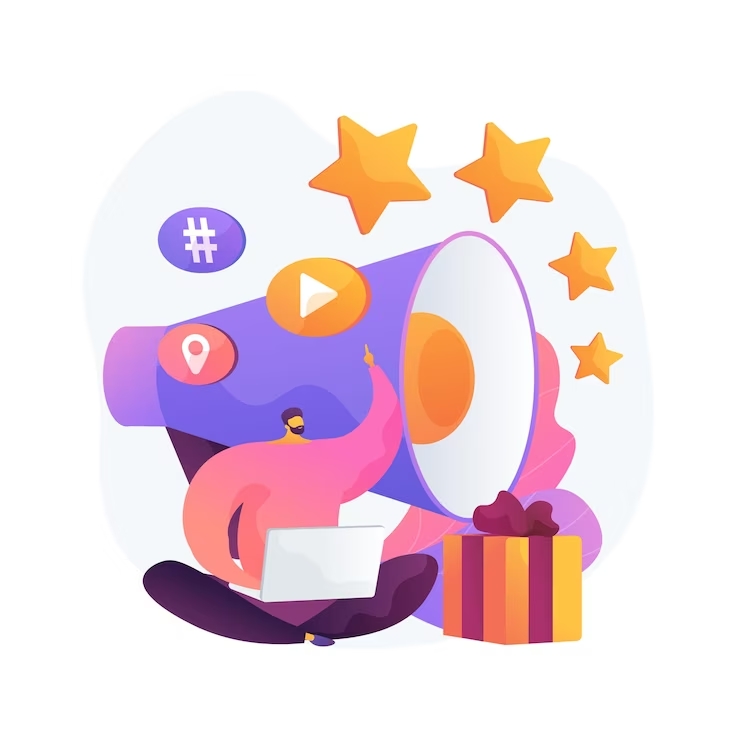 Users spend more time reading blogs
Google's main goal is to provide people with the exact information they're looking for when they search. 
If someone clicks on a search result but quickly goes back to the search page, Google sees that as a sign that the result was not helpful enough. 
But if they stay on a website for a while after clicking on a result, Google sees that as a sign that the website is useful and relevant to the search term. 
Even though Google has not said that how long someone spends on your website affects your ranking, they've hinted that it's important.
If someone clicks on a search result that's a blog post, they're more likely to stay on the website and read the whole thing.
Longer blog posts are even better because they keep people on your website longer.
More opportunities for guest blogging
When you approach someone for guest blogging, you can ask them to refer to your blog posts in their content.
There are higher chances of other website owners referring to your blog post rather than your website's service page. 
More blog posts increase your chances to earn more guest posts in other websites' content. 
When you publish a large number of blog posts on your website, your content reaches a wider audience. 
As your website's reach increases through informational articles, other website owners may start giving you outbound links, which is what guest posting is called.
Blogging targets SEO long-tail Keywords
When people start with SEO, they usually try to target the most relevant keywords for their business. 
But Many of those business-generating keywords could be very competitive.
It can be challenging to rank high in search results for those keywords, especially if there are many big competitors. 
That's why it's often better to focus on longer, more specific keywords, known as long-tail keywords. 
These keywords make up about half of all searches and can be useful for a successful SEO strategy. 
You can include them in your blog posts, where you have more flexibility to provide detailed information that your audience is searching for.
Even though long-tail keywords may not generate as much traffic as broader terms, they can attract people who are genuinely interested in what you offer.
Also, long-tail keywords can rank easily and quickly in search engines because they are less competitive.
By ranking high for long-tail keywords, you can get more traffic than ranking low for general keywords.
It creates more indexed pages
How do more indexed pages help SEO? Let's have a look at this.
Having more indexed pages on Google helps a lot in improving the overall reputation and trust of a website.

If you have more indexed pages on Google, it means you have a greater chance of being found by your potential audience on Google.

Normally, search engines trust a website with a lot of content indexed in their database. Therefore, more trust from search engines will lead to higher ranking and increased traffic.

More indexed blog pages also give you a better chance to rank for more targeted and long-tail keywords. Having more organic keywords will lead to more relevant and potential traffic.
Blog posts makes other websites more likely to link to yours.
When you have a blog on your website, you can create useful content that other websites may want to share with their readers.
This can help you get more external links, which is important for SEO.
In fact, having a blog can increase your chances of getting inbound links by almost double compared to not having one.
This is because blog posts offer specific and valuable information that people are more likely to link to than a general homepage.
For instance, a post about creative Father's Day gift ideas may be shared and linked to more often than a company's homepage.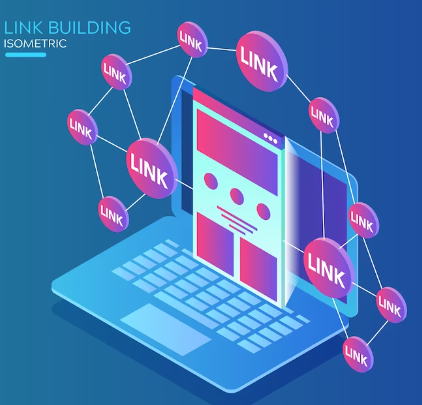 Increases website traffic
How can blogging help increase website traffic? Let's see it in detail.
If you publish fresh, informative, relevant, and engaging content on a daily basis, your audience will love it.

You can establish your brand by providing valuable information to your audience through blogging.

With blogging, you can target low-competition keywords that rank easily on Google, making it easier to attract relevant traffic in a short amount of time.
Blogging connects you with your audience.
when people enjoy your blog post, they are more likely to share it, visit your website again, and even subscribe to your email list.
This increases traffic to your website, making it more valuable and trustworthy in the eyes of Google.
Having a high-ranking website is great, but the most important thing is to attract and retain your target audience.
This leads to repeat visits, engagement, and loyalty, which is far more important than just ranking at the top of search results.
Builds Trust
Trust is a key factor in building a long-term relationship with your audience. 
As your audience's trust makes you grow, they will be more likely to purchase products or services that you recommend. 
If you have published a lot of helpful blog posts, you will reach a broader audience.
When the audience reads informational helpful blog posts from you, they subconsciously start trusting. 
Because you are helping them and providing them value.
So more blogging will build a lot of your brand trust among the relevant people.
More opportunities for internal linking
Internal links help Google understand the structure and content of your website.
You can easily include internal links in your blog posts.
For example, if you're selling camping gear and writing a post about setting up a tent for first-time campers, it makes sense to link to your tent products.
Or, if you're writing about sustainability, you can link to your Ethos page where you talk about your eco-friendly approach.
You can include internal links to your service pages within your blog posts, which can help to improve their search engine rankings.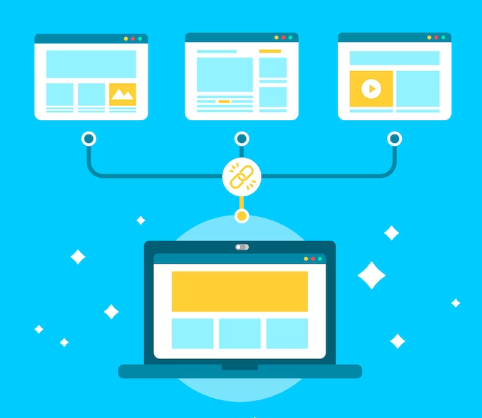 Boosts Social Media Engagement
If you have published a lot of informative content, then people discussing similar topics on social media will share your blogs as a reference.
These users are helping to build your brand and increase its reach on social media as they are sharing your content as a reference.
A higher reach on social media can lead to a bundle of followers and higher engagement.
More social media engagements help to grow your brand's online presence and reputation on social media.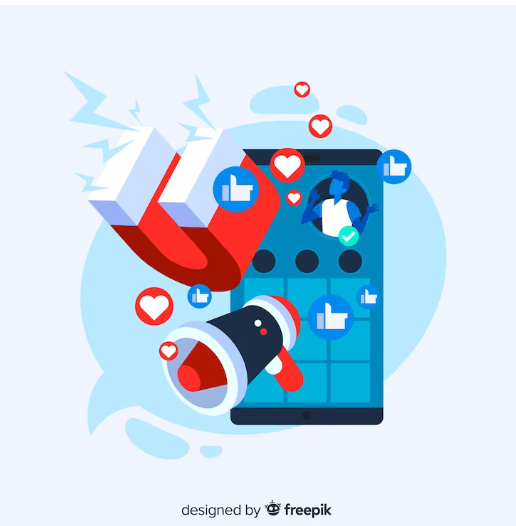 Increases brand awareness
When you publish many high-quality blog posts, you can establish yourself as an authority in your industry and build a high loyal following of readers.
Reading too many informative blog posts from your website will help people remember your brand name.
Blogging is an effective way to increase brand awareness, which can in turn help with SEO. So blogging surely helps SEO through brand awareness.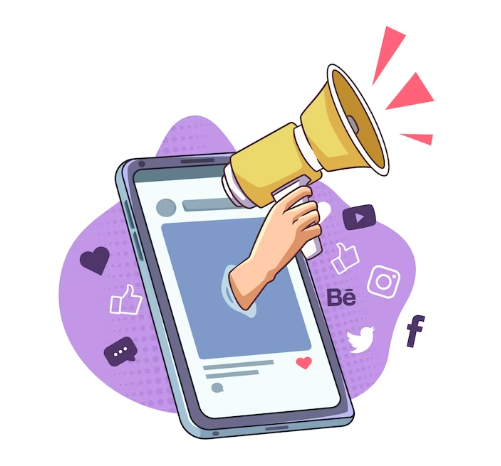 Allows for multimedia
Multimedia content, such as images, videos, and infographics, can help overall SEO in many ways.
Multimedia in blog posts like Videos and images help to reduce the bounce rate as people will spend more time on your blog posts.
Multimedia content can also help improve the accessibility of a blog post, making it easier for users with disabilities to access and understand the content.
So, using multimedia in blog posts makes your posts more readable and improves the overall user experience, making your blog posts more popular.
This, in turn, indirectly helps with the SEO of your service pages and homepage as well.
Chance to grow your YouTube channel
The great benefit of blogging is that you can embed your YouTube channel videos in relevant blog posts and integrate your YouTube channel with your blog.
It will help to make your audience stay on your page for a long time and help to reduce the bounce rate.
You can also grow your YouTube channel by driving views to your videos from your blog posts.
This is a great chance to expand your audience by getting views from both YouTube and Google.
Additionally, If you drive the views of videos to your blog posts it will eventually help you with your website SEO.
Frequently Asked Questions about Blogging
How many blog posts is good for SEO?
There is no set number of blog posts that is good for SEO.
Instead, it's more important to focus on creating high-quality, informative content that is relevant to your audience and incorporates targeted keywords.
How often should you blog for SEO?
There is no one-size-fits-all answer to this question.
Ideal frequency of blog posting varies depending on factors such as your industry, audience, and goals.
However, posting consistently, whether it's daily, weekly, or monthly, is key to maintaining your website's relevance and authority in the eyes of search engines.
Do blogs help with Google search?
Yes, blogs can help improve your website's search engine visibility by providing fresh, relevant content that incorporates targeted keywords and attracts inbound links.
Do I need to learn SEO for blogging?
For advanced SEO it's No, For Basic SEO, Yes.
It is not necessary to learn SEO to start blogging.
But, having a basic understanding of SEO principles and how they can be applied to your blog can help increase your visibility in search engines and attract more readers to your site.
If you are serious about growing your blog and attracting a larger audience, it's a good idea to invest some time into learning SEO.
Also implementing best practices into your blogging strategy.
How many words should a blog post have for SEO in 2023?
The ideal word count for an SEO blog post depends on several factors, including the topic intent, audience, and competition.
While there is no universal answer, longer blog posts tend to perform better in search engine rankings.
How to optimize a blog post for SEO?
To optimize your blog posts for SEO:
Do keyword research and incorporate them naturally.

Use a descriptive title and meta description.

Write high-quality content, use H1, H2, H3, headers, and subheaders, and add internal and external links.

Optimize your images with descriptive alt tags and filenames.

Make sure your blog post is mobile-friendly, as mobile optimization is an important ranking factor for search engines.
What are some best ways to promote blog posts?
There are several impactful methods to promote your blog posts:
Share on social media platforms like Twitter, Facebook, LinkedIn, and Instagram.

You can inform your email subscribers about your latest blog post by sending them an email notification.

Write guest blog posts for other websites in your niche, including a link to your own blog.

Consider using paid promotion techniques like Facebook Ads or Google Ads.

Repurpose your blog post into different formats and share it on various platforms.