If you want to compete with your online rivals then you should know how to rank higher in Google search engine as compared to the other sites of the same industry.
To do this you should know about all the techniques and tactics of on-page SEO for an e-commerce website which can help you to take your e-commerce site to the next level.
You can't generate sales if your website is not ranking in the Google search engine and is not getting clicks.
If you are a beginner with a new website or already have a website and try to improve your website rankings then here we will explain some great techniques of on-page SEO for E-Commerce Website to improve your website rankings.
The thing you should remember is that these days ranking your website on the first page of Google search engine results is not enough because if you want to get a good amount of traffic then ranking on 1st position is compulsory.
On-Page SEO for eCommerce Website?
You can get enough impressions, clicks, and sales without having a strong SEO strategy.
Here is the complete method to rank your e-commerce site in a better way in SERPs.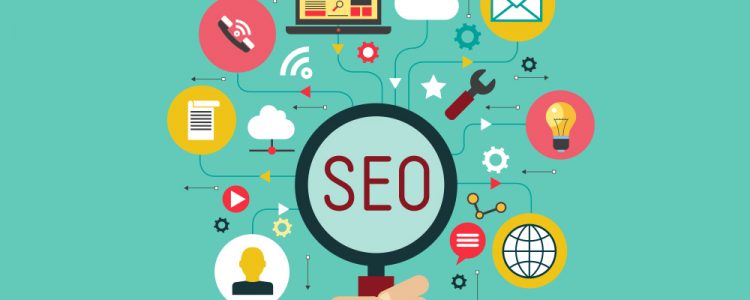 Keyword Research For E-commerce
Before you start and focus on the On-Page and Off-Page of your e-commerce site keyword research is very crucial.
Because keyword research is one of the important parts of SEO.
The reason is that if you are choosing the wrong keywords you will ruin your online business and may you get some amount of traffic but not quality traffic with only a few sales or conversions.
Here are some important keyword research factors you need to consider.
To optimize the important pages of your website you need to consider factors like
Search Volume

Relevancy

SEO Difficulty
You need to find the appropriate keywords related to your brand or products with high search volume.
There are several paid and free keyword research tools available like Google keyword planner, SEMrush, Keyword.io, Moz keyword tool, and Ahref.
Don't use the most competitive and broad keywords.
Because if you are ranking on broad keywords people will not get the exact thing which they are looking for due to which bounce rate of your website will increase and the conversion rate will get down.
Moreover, ranking on the high-competition keywords will take a long period to rank at the first spot of Google SERPs.
How to use Keywords?
Try to use the most important keywords in the title of the page, product description, header, in the first paragraph, meta title, meta description, image file, alt text, and URL.

On the product page mention all details about the product like user review, shipping cost, and return policy.

There are some chances that if a customer leaves your webpage to get some additional information then may he leaves your website as well.

Make sure to update seasonal sales to make your customers satisfied.

Do not stuff unnecessary keywords which can create a bad impact on search engines.
Website Structure
If you are developing or redesigning your website then you should consider informative architecture.
Because the website structure affects its usability, conversion rate, and rankings.
Furthermore, with a good plan, you can increase or expand your online business to a great extent. More importantly, if you have an e-commerce website.
You can create a chart for the structure of your website while keeping in mind the usability factor.
You should create a simple and flat structure that requires only a few clicks.
After this, internal linking comes into play in which you have to link one of the web pages with another website page.
This helps you to establish anchor text to rank your website for the top keywords.
You have to use these links sparsely because Google gets suspicious when you will pack all of the likes and its algorithm will pick it up.
Fix Image & Link, Content-related Error
One of the most common mistakes of SEO made by some people is duplicate content, unwanted redirection, broken links, and non-relevant images.
You must correct these problems if you are struggling to get good rankings in the Google search engine.
Broken Links:
Finding broken links on the basis is very important so that you can replace them.
But if you find it a difficult and time-consuming process then it will be better to remove the content instead of finding and removing the broken links.
Duplicate Content:
When you will have broken links on your website you will lose the ability to select the webpage you want to rank.
The search engine tries to make the web better by offering quality and unique content to its users which means that if you will have duplicate content you are not going to get good rankings in the Google search engines.
Unwanted Redirection:
The best way to know the search engine that the webpage has been moved to maintain the page authority is redirection.
Between temporary and permanent redirection there is a difference.
The Google search engine can identify 302 redirects as permanent and after that convert them to 301.
So, it will be better to take care of this problem to avoid poor optimization.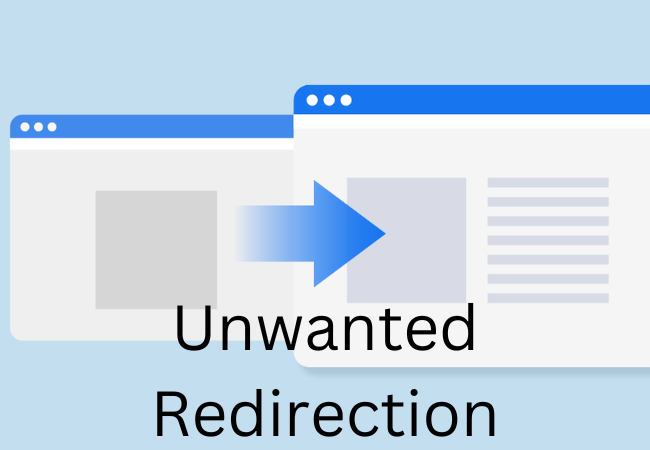 Role of Schema in e-Commerce
Schema is an HTML markup language that adds more information about your website products to make it easy and simple for your website users and this information is really important for the people who are not aware or don't know about the Schema markup.
The schema markup shows up 30% over the search results though it may not help you so much ranking your website.
The more information you will provide your users by communicating with Google the more authority of your brand will build.
The Schema will help to show the availability of your website products and it also highlights some important information like how many products are in stock and low inventory items.
It will be easy for search engines to update the product prices when you will change them on your website if your products have a schema. 
It will keep the competitive prices for the users and help your business to remain on the better side of Google.
Optimizing Site for Mobile Device
You should know about the importance of mobile shopping for the customers.
Because most of the people don't use laptops or PCs for browsing instead they like to purchase products from their mobile phones.
So, your website should be mobile-friendly if you want to generate sales for your online business.
Some companies have issues with the mobile versions of their websites.
Because there are some SEO-related problems, duplicate content due to which the Google algorithm for site rankings get affected.
It will be good if you have a responsive design for your e-commerce website compatible with all devices.
Moreover, if you don't know about web development and don't have a developer in your team then from different online websites you can purchase a responsive web design template.
Some of the websites have a great collection of responsive design templates for e-commerce.
You must remember that SEO is not just a one-time practice because search engines keep updating consistently and you have to improvise your content strategies according to these updates.
You will get outstanding results but it requires a good amount of time and effort.
So, you can follow these SEO strategies and techniques to improve and get better results from your e-commerce site.
Normally a Buyer like to:
Read Reviews about Product

Have Comparison between product features and prices

Take suggestions from the Internet.
What is SEO in e-commerce?
According to the stats and analysis of SEMrush, almost 37% of e-commerce traffic or audience comes from search engines and according to the nChannel almost 44% of the audience starts online shopping from Google search and collects maximum data about the product.
Increasing Website Loading Speed
If your website loading speed is not good then you may lose several sales.
According to Kissmetrics the delay of 1 second in your webpage response can result in the loss of 7% conversions. It has been observed that almost 40 to 50 percent of people don't visit a website that takes more than 3 seconds to load.
You can check your website speed from the Google PageSpeed Insights.
You will also get some useful tips to increase your website speed with an analysis of your website speed.
Tips to Make Your Site Load Speed Fast and Quick:
Delete Unnecessary Files and optimize JS and CSS files.

Improve the server response time and try to choose the best hosting.

Reduce and compress heavy size images

Minimize or eliminate 301 redirects
Competitor Analysis for E-commerce
For every e-commerce business, competitor analysis is very important.
Because by analyzing you you can recognize the weaknesses and strengths of your competitor related to your online business.
You can also find some good opportunities which you can utilize.
 Finding Target keywords of Competitors:
First, make a list of keywords targeted by your competitors.
You should also analyze the domain rating, domain, and page authority of your competitor's website.
If you find that the domain authority and page authority of your competitors is much higher as compared to your website then you should focus on some other keywords because it will not be so easy for you to compete with them, if you want to rank efficiently.
If you want to check the domain and page authority of your website then you can check it from the MOZ website.
You can also install the Moz toolbar for free for Google and Mozilla Firefox.
Tracking Competitors Backlinks
In competitor analysis finding the websites from where your competitors are getting backlinks is an important thing.
To get your competitor's backlinks list you can use free and premium tools like Ubersuggest, SEMrush, and Ahref.
After that, you can use the backlinks of your competitors like Press releases, Classified ads, article submissions, and business listing sites to create backlinks for your website.
If you find any low domain authority site simply remove it before you get backlinks from these sites.
Because a low DA site backlink can hurt your website rankings as Google suspects a site linking to your site with low DA. 
E-commerce Site Structure
Analyze the website structure of your competitors like how its navigation works.
How are they linking their pages? Especially e-commerce sites should focus on the architecture of the site. Like
Products Viewed Recently

Products related to the search for buyers

High Rated Products

Products that are Selling Most

New Arrival Products

Most Popular products in a specific category
After analyzing how your competitors and some big companies in your industry have designed their websites, you can restructure your website in the same manner.
If you want some different changes you can also do something different.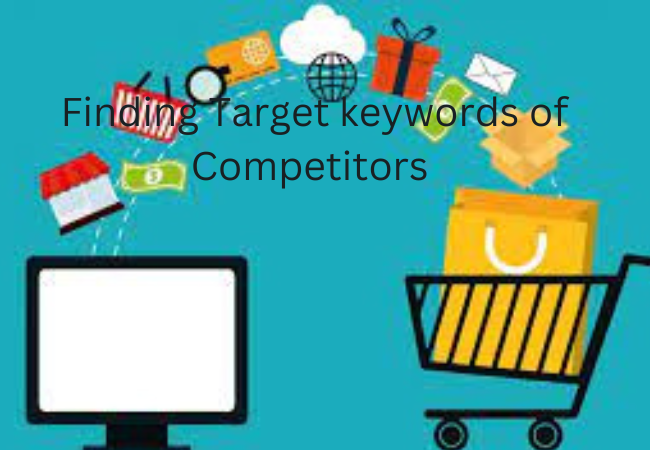 Is SEO important for eCommerce?
Web-page Content For E-commerce
You can get a good amount of targeted traffic and audience to your e-commerce store through a well-executed content strategy and on-page SEO for your E-Commerce Website.
With the help of this content strategy, you can increase your social media presence, and generate some leads and sales for your online business website.
Creating quality content for your website products can help you to increase your business consumers.
Product Pages:
To complete the intentions of users it is necessary to optimize your eCommerce page's content.
You can start this by evaluating the web pages of your competitors.
There are some important factors you need to consider while analyzing. 
Products or services Characteristics

The appearance of a Call to action

Using some special colors in the design of the product page.
Remove products from your sitemap that are missing to improve your On-Page SEO.
Your ranking could be affected if you will leave a missing product on an index.
Category Pages:
Mostly the owners of e-commerce websites focus on the homepage, product pages, and landing pages of their websites and don't optimize the category pages of their websites.
These pages affect the search rankings and conversions of your website.
So, these pages should be viewed in the lists on your website.
The users will not open your website product page if they do not like your category page and may they leave your site as well.
The bounce rate of your website will increase and you will not get any reward for your SEO practices.
Some of  the Key Metrics to Optimize your Category Pages
Click-Through Rate:

The number of site users or visitors to some sales generated.

Conversion Rate:

The number of site users or visitors to the number of sales generated.

Engagement:

The time spent by a visitor on the website. There are more chances of conversion, and more time is spent by the visitors.

Revenue per Visitor:

The ratio between the number of your site visitors and the revenue generated is known as the revenue per visitor.
As compared to the more customers who buy cheap products, it is better to have only a few customers who buy expensive products.
SEO Strategies for E-commerce Websites
To give your users some valuable information about your eCommerce store or website it will be better to create a blog. It is the best way to engage your customers.
You can get more visitors from the search engine by creating informative and efficient articles in your blog.
To create quality and valuable content for your website here is the criteria:
There should be powerful questions in your blog content to attract more visitors and rank your website in search engines.

There should be answers to all the possible questions asked by the customers like the best products or services, how to use a particular product or service, and much more like that.

Every article of your blog must contain links to your product pages.

Your blog articles must contain visuals, titles, and subtitles to keep visitors or readers engaged with your blog content.

For grammatical errors or misleading information, you must edit and proofread your blog articles.
Meta Title & Description:
Your blog should have some meaningful meta description, meta title, product page, and category page.
As the users see the meta description and meta title before they visit your blog in this way you will get favorable performance in the Google search engine.
The meta title and meta description of your page should summarize the purpose of your webpage that you want to show them.
Moreover, you can add modifiers like the best deal, cheap, and buy to get the visitors to search with long-tail keywords.
Header Tags
From the SEO point of view, header tags are very important because they give the structure of your article.
The first thing visitors see just after landing on a webpage is the header and right after that, they decide whether this page has useful content or not.
Furthermore, Google also gives more attention to header tags as compared to the other tags.
Like any other website, there is the same importance of on-page SEO for E-Commerce Websites.
But on-page SEO for e-commerce websites is a little different because it has a lot of products and product pages so we have to implement on-page SEO according to the product pages.
Get eCommerce SEO Services from SEO Cares
By utilizing the eCommerce SEO services of SEO Cares and the skills of our team of SEO and digital marketing experts you can rank your website higher on the Google search engine opposite to the queries people search related to your eCommerce website.
We can bring more quality traffic and customers to your eCommerce website interested to purchase your products by targeting a specific audience and keywords.
That's why you should not hesitate to hire us as your SEO agency for your eCommerce website SEO services.
Read:
15 Best eCommerce Platforms for SEO in 2023: Choose Yours
18 SEO Tools for eCommerce Sites: Stay Ahead of the Competition