The way of recognizing your business to consumers is known as brand awareness.
By increasing your brand awareness the more the audience will recognize your business, products, and services.
As here we have defined brand awareness but actually, the definition of brand awareness is very broad.
Basically, it is a bound term about how informed and aware people are about your brand products or services.
Why is Brand Awareness Important?
For a business brand awareness has great importance as it helps its audience to recall, understand and make them comfortable with your brand's products and services.
Building brand awareness of your business among your targeted demographic will help your business or brand to become one of the top-minded brands when people search and are interested to purchase your service or product.
As the consumers are aware of your brand there are more chances that they will like to buy from your brand as compared to your competitors, with whom they are not so familiar.
Often brand awareness is also considered the first stage of the marketing funnel.
Because brand awareness helps you to reach your business product or service to potential customers.
From this point, the marketing funnel moves towards the decision-making and research processes and then purchasing or buying process.
How Does Digital Marketing Increase Brand Awareness?
We all know that these days most people spend most of their time online.
According to research people spend six hours a day online.
These stats reflect that if you are looking for brand awareness then you should not miss the internet.
You have to take your brand in front of people where they spend most of the time.
These days you can get the full advantage of all the available opportunities in digital marketing.
Because of this, now here we will discuss the ways to use digital marketing to increase brand awareness.
How To Build Online Brand Awareness?
A lot of ways are there in the market to create, establish and increase brand awareness but here we will discuss a few of them for you to start your brand awareness.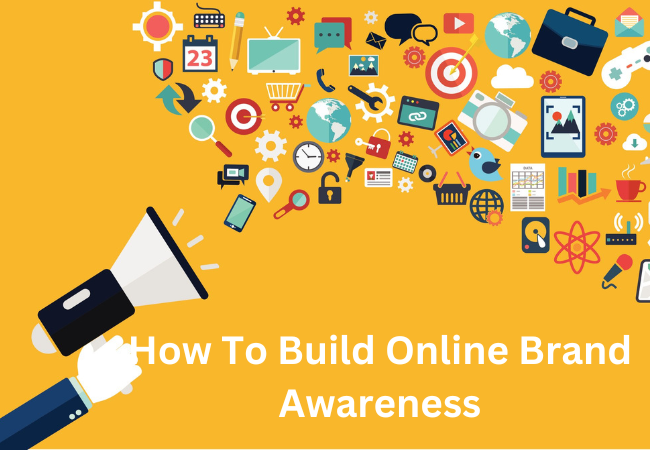 Guest blog for other sites:
Running their own blogs and building an audience is very important for every business.
At this point guest blogging comes to play a part.
Guest blogging is basically the process of writing blog posts for another publication. 
Here is the process to do it.
First, you have to search the publications and blogs related to your industry.
Then you have to search the keywords relevant to your industry and guest posts by using different social channels and Google.
For example, if you have a product or business related to education then you need to search about "education guest blogging" and find the education blogs which can accept your guest post.
According to Neil Patel, who is one of the industry leaders, you can search about the "guest post guidelines" from Google and guest posts in your industry after searching about the websites which accept the submission of guest posts.
You can also use the platforms such as MyBogGuest and BuzzBogger which have 500+ guest blogging sites.
You can make a list of the sites which accept guest posts related to your brand.
Then you should check the content, social channels, and comments of each blog.
It will help you understand who their audiences are and how to engage with them with the help of content.
You need to make sure to provide the content which best fits their offerings with fresh content as well.
You can brainstorm ideas for different blog posts. It will include some helpful and unique insights.
Make sure that these insights are not covered on these sites.
You should email each site by following their guidelines for submission.
You can also write a complete post and then let them know that you are ready to go. By using such ideas you can access a completely new audience.
Create Shareable Infographics:
Reaching new audiences on social media shares can play an important role.
Because shares make sure that your content is displayed by the people except for your flower base.
In the wake of algorithm changes, they increase your organic reach.
It works well on Facebook where the algorithm favors shares from family and friends instead of posts from different brands.
Infographics are one of the most shareable formats of content available out there.
Because they are easy to consume and fun to read as compared to the regular article which helps visitors to engage visually.
You must know that visuals are processed 60,000 times faster than plain text due to which over 90% of blog posts get more engagement with visuals.
Improve your SEO with user-intent-related keywords:
May you find search engine optimization (SEO) a little bit complex but it is quite easy and simple to implement.
SEO plays an important role in your brand's online exposure.
It helps your content to be seen by different search engines such as Google and visible in search result pages.
Here we have explained the method to use keywords to improve SEO.
You have to do keyword research related to your industry and categories of content.
Keywords are the phrases or words that are used by your targeted audience to find the companies like your business.
You need to focus on incorporating international keywords for your content when you are optimizing for brand awareness of your business.
These keywords match the searches of the people who begin their buyer's journey and want to learn about the products available in the market.
You can use tools such as Moz and SEMrush to find the most important and relevant keywords in the industry.
You should build the content around these keywords.
Use these keywords in the content body, heading, and image titles.
The more you mention your keywords the easier it will be for Google to pick up your keywords.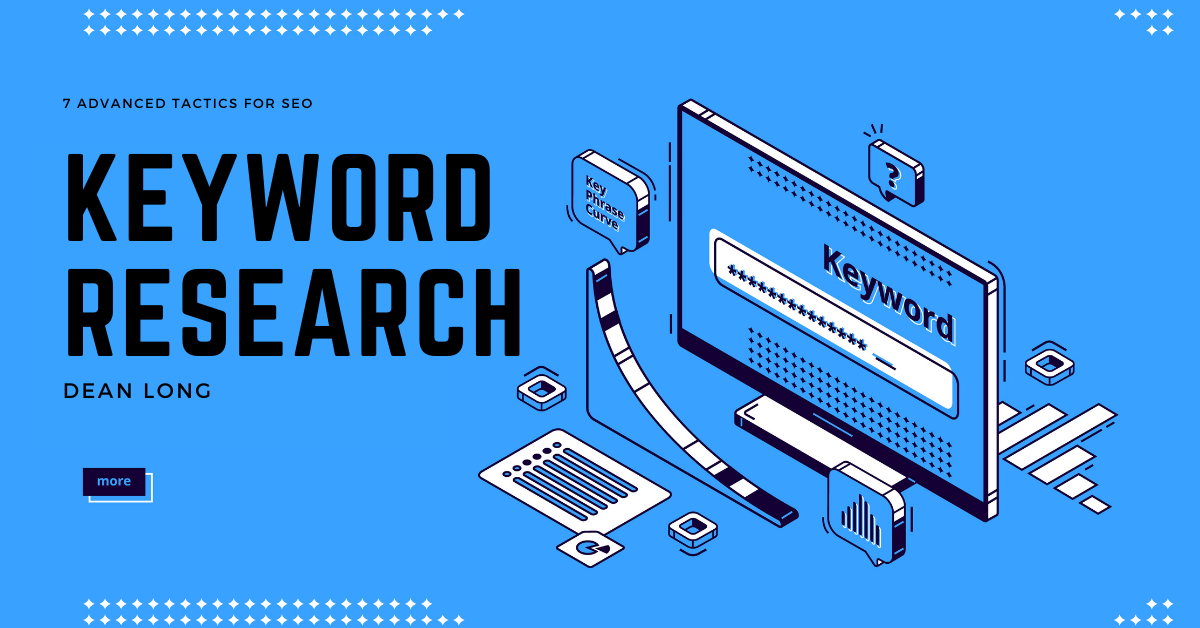 Start a Referral Program:
Your customers are the best advocates of your brand.
Word-of-mouth marketing is also one of the ways to build your brand awareness.
About 50% of US consumers assert that their friends and family are one of the top sources of brand awareness.
The referral programs not only increase the reach of your brand but also increase people's trust in your brand.
There are a number of companies out there that offer referral programs and you can also take the example of an activewear company Alala which offers 20% off to their customers when they refer a friend and their friend also gets a 20% discount.
For both friends and consumers, it's a win-win situation.
Maximize your organic social media presence:
Social media marketing is a great way to increase your brand awareness.
Although you can run paid social media marketing campaigns, the organic presence of your brand on social media impacts you the most.
If you are cheating some valuable content for your followers and tagging them they will also like to share your content if it has value for others.
Moreover, valuable content triggers the emotion of your flowers and also adds value to their life.
A social media platform is the best place to tag your followers.
There is not a single way in which a social media contest can be done.
Instead, there are a number of ways but the most important part is the share that they will ask to tag your followers and repost their content to get a chance to win a prize.
In this way, they will increase brand awareness.
Develop a voice for your brand:
To stick your brand in the minds of consumers it is necessary to develop the voice of your brand.
Your brand's voice can be emotional, smart, sentimental, or funny.
But needs to be true to the audience and brand.
A unique tone can make your brand recognizable.
Here we take the example of three brands: Slack, Cards Against Humanity, and Take Dollar Shave.
They are one of the brands that have developed its memorability through strong brand voices.
  When you talk about brand awareness it can take you a long way.
Start a Podcast:
If you are searching for how to achieve more brand awareness.
Then there is the only way to do so and that is by adding value to your consumers' lives.
If you will add any kind of value to their lives they will remember you and more likely recommend you.
So, you need to make sure that your podcast should not as straightforward as just talking about the service or product you offer or just commenting about the industry you are competing in.
You need to be creative.
Like if you are the owner of a fitness company.
Then you can interview expert athletes to make a difference in your community.
You need to know about the area of expertise of your company.
You can also invite experts from outside of your company to create a great piece of content that has some value to the lives of the listeners.
It can do wonders for your business if done correctly.
Take part in brand partnerships:
If you want to increase brand awareness of your business, you will also find brands with the same thinking which are looking for the same as you. 
You can do better by linking with another brand as it will also build the trust of the audience of both brands.
Let's take an example if many people are interested in one brand when both brands will make a partnership with each other people will also start knowing about the other brand as well.
Give something away for free
Increasing your brand awareness does not mean coughing up the cash of people.
Instead to build and increase your brand awareness you have to provide them with a taste of what you will offer them without any type of commitment or payment.
It should come in the form of a free trial if you are offering a subscription service.
Because people will not be able to know about your service if they have not tried your service.
You may have spread awareness about your brand but you can deepen this awareness by offering them any kind of access to your service even if you can offer limited access. 
How to Increase Brand Awareness?
After learning about creating a brand awareness strategy then you need to know how to improve or increase brand awareness.
Use native Advertising:
To get new customers for your business and increase brand awareness native marketing is considered as one of the most effective ways.
As they have the credibility to merge with the right content and get credibility from their hosted websites.
In this way, native ads can help you to approach the people at the places where they are engaging and reading already.
Like if you serve the ads of your business or brand on the publications of CBS News or The New York Daily you can build the trust of their readers in your brand by offering the related content at the end of articles.
You can use Taboola which is a content discovery platform that uses native ads to increase brand awareness.
Your branded content will be distributed by Tabools like articles and videos among one of the top websites of the internet.
By following this way you can even launch the strategies of niche marketing that helps your brand to reach the target audience and fill the top funnel only with the people interested in your products or services.
Run Facebook and Instagram ads:
There is always a social media presence of your client's brand but they struggle to increase their engagement and followings.
To launch ads on social media they require content marketing strategies.
You can access the people interested in your client's brand or target audience on the basis of preferences and specific behavior by running the days of brand awareness.
To improve the recall and reach you can launch brand awareness on Facebook and Instagram.
Using attractive ads and videos is recommended by Facebook to target the people interested in your brand's products or services.
You can also target the audience by categories like device, gender, age, location, and interest.
You can create "lookalike" audiences of the same people as the existing audience of your client. In this way, you can reach the audience who are most likely to convert.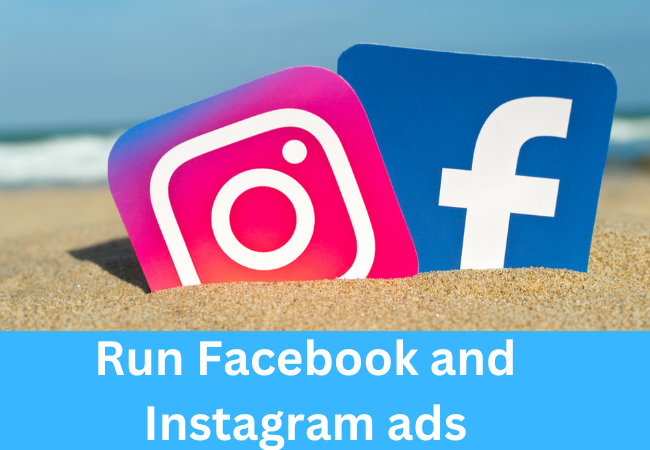 Run Twitter Ads:
You can also run ads on Twitter to increase brand awareness of your brand.
For this, you can launch campaigns of brand awareness by promoting tweets and paying money for impressions rather than engagements.
Twitter can optimize your campaign for the maximum reach of your brand to the targeted audience and you just have to set your bid amount per 1,000 impressions.
Partner with Influencers to Review your Brand:
You can also reach your target audience through their favorite influencers or creators if you are struggling to connect with your target audience.
Instead of traditional ads or endorsements, consumers trust on recommendations of influencers.
Brands earned more than $7 on average for each $1 spent on influencer marketing.
Agents can also start campaigns of influencer marketing by finding influencers of relevant industries and reaching out to different partnership ideas.
It is very similar to guest posting.
This can be done so easily, you just have to search the relevant keywords on different social media channels and filter the posts for influencer marketing content.
You can easily find influencers already working with brands in your industry. You can do this by searching the sponsored hashtags on Instagram and Twitter.
Furthermore, you can also use the influencer marketing platforms such as Traackr and Upfluence.
After finding the influencers, in exchange for reviews, you can offer them free products.
Partner with influencers to create content
You can also create some quality content to leverage the influencers if you don't want to exchange the free services or products for a review.
Influencers are well aware of the type of content that could be effective for their audience and by working with them they can create a piece of content that not only looks great but also create value for their fans and they will make their audience aware of your brand as a trusted source.
How Do You Measure Brand Awareness?
After discussing these strategies you might wonder how to measure the brand awareness of your business.
It depends upon the objectives of brand awareness.
You can track metrics like click-through rates, website traffic, and impressions if you want to increase brand awareness through native ads.
On the other hand, you can track analytics on each single social media platform if you want to build brand awareness on social media.
You will definitely want to monitor your campaigns consistently to optimize them according to the behavior, interest, and brand awareness among the target audience.
Building brand awareness is not as intimidating as it seems.
There are a few important things that you must remember:
You can get started with content distribution through social media, native advertising, and influencer partnership.

To get started with content, guest posts, blogs, and infographics are some of the best ways.

Brand Awareness is crucial as it helps people to remember your mission and products.
But you should also remember that brand awareness is not just restricted to the "one and done".
You also need to keep testing the new strategies to see which impacts more on your brand or business more.
Brand Recognition vs Brand Awareness
The extent to which a customer recognizes your brand on the basis of visual indicators like colors and logos is known as brand recognition.
As an example, if you observe the pink and orange letters of Dunkin Donuts, you would automatically identify it as Dunkin Donuts before making out the words.
Brand awareness is the next step of Brand recognition.
Because it includes not only the name of your business but also the general feeling of your business, experiential details, and information about its services and products.
The marketing and advertising campaign means to the audiences of a brand when any business has a level of brand awareness.
They evoke the emotions and feelings of consumers.
FAQs:
How can small businesses increase brand awareness?
Here are some ways to increase brand awareness:
Referral Programs

Community Involvement

Events and Programs

Blogging

Strategic Partnership

Clear Message and Intuitive brand
How can brand awareness and visibility be improved?
These strategies you need to follow for brand awareness and visibility:
Developing Brand Buzz through Influencer Marketing

Taking part in Different Social Media contests

Publish some quality Guest Posts

Make sure the consistent brand identity

Making your content strategy more diverse
How can marketing awareness be improved?
You need to be social to increase your brand awareness.
You should post on social media about your products or services.
You can also interact with the audience through question answers, retweeting content, and commenting on various posts.
How do you build brand awareness before launch?
There are various methods to build your brand awareness before the launch of your business.
First, analyze your audience and try to find who you are trying to reach. You can do proper research about it.

Search about at what time and place they come online.

Keeping in view your budget.

Learn about the success

Track your results
How do you create customer awareness?
Create your Brand Voice.

Offer Giveaways

Guest Blogging

Utilizing the native ads

Brand Partnerships

Increasing your social media presence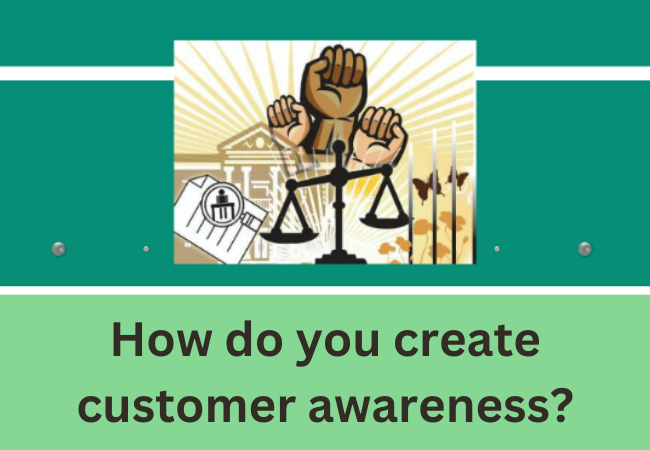 SEO Cares as your Digital Marketing Company
If you want to build a brand then you need to hire one of the most professional and expert digital marketing company for your online business.
As SEO Cares is here which means you don't need to go anywhere as we have great experience in building brands through digital marketing and brand awareness.
We will create online brand awareness of your brand through social media, guest posting, influencer marketing, and many such reliable brand-building tactics.
Our team of digital marketers has industry experts who can handle your business well and will make your business a reputable brand.