Keywords are a crucial part of SEO when it comes to getting traffic from Google.
After doing the necessary research, you'll know which specific keywords can bring a lot of relevant traffic to your website, which is what you really want.
You can be ignoring the significance of your competitors' keywords, though. This signifies three things in relation to terms used by competitors:
The keywords that your rival or competitor is attempting to rank for but is not yet.

The keywords that your competition is currently generating a lot of traffic from Google and ranking highly for in search results are known as LSI keywords.
Here we will discuss several authentic and robust methods to find competitors' keywords without any headache.
Consider the Following Aspects Before Finding Competitors' Keywords:
It's not as difficult as you might think to go through your list of rivals and determine their top keyword phrases. However, before we assist you in doing that, you need to be familiar with the following terminology.
Keyword Volume:

The frequency with which a specific word or phrase is typed into Google's search box each month is known as a keyword's volume.

CPC:

The average or standard cost per click of a paid search ad for that particular term is known as CPC.

Competition

– your competitor's projected level of competition for that keyword.

SERP:

Search engine results page (SERP)

Domain authority

is a SERP score, ranging from 0 to 100, assigned to your domain to indicate your likelihood of appearing at the top of search results.

PPC

stands for paid per click, a form of advertising in which businesses are charged each minute one of their adverts is clicked.

Paid Difficulty:

A number showing the difficulty of getting your website to appear top on search engine result pages for a particular term is called "Paid Difficulty".
Perfect tools to find out what keywords your competitors are Using:
Google Keyword Planner (best tool to get competitors' keywords free):
To use the Google Keyword Planner Tool on the Google Ads interface, all you require is a free Google account. Simply follow the instructions to use Google Keyword Planner to study competition keywords.
Enter your AdWords login information, Go to the Keyword Planner, and select "Find new keywords."
Choose "Search for new keywords using a term, website, or category" after that.
After you've entered the form, enter your competitor's URL in the text area next to "Your landing page" and then click "Get suggestions."

Now that the URL has been crawled, Google will produce a list of keywords relevant to the website and the page as a sum.
Click the "Keyword suggestions" tab to view your collection of competitor keywords after Google has finished processing your search and displaying your results.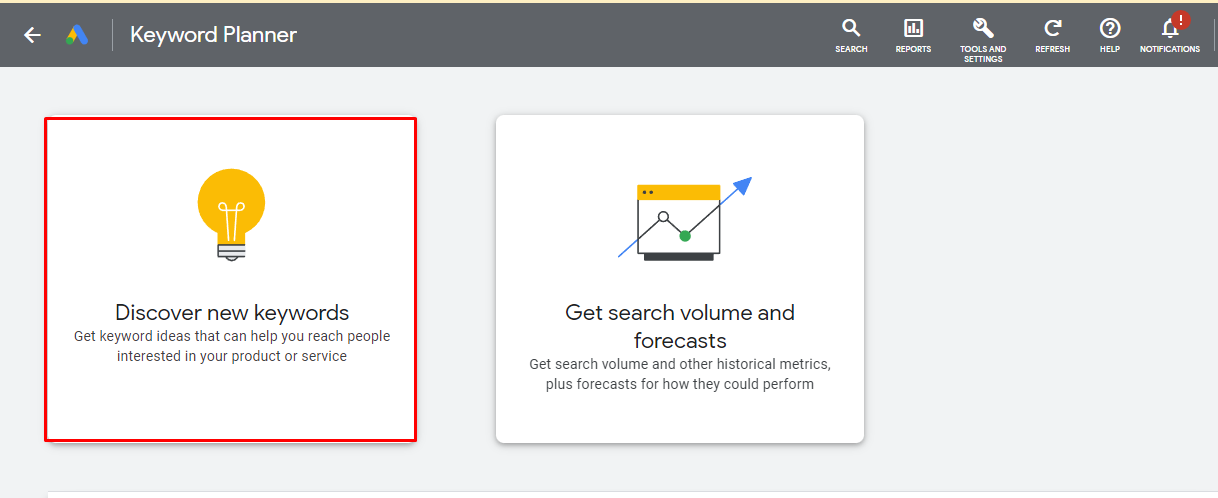 SEMRush:
A fantastic organic keyword tool from SEMRush can display the top search terms for virtually any domain. It's as easy as entering the website of one of your competitors and checking out the list SEMRush provides.
But above all, the SEMRush tracker also offers the URL that ranks for each phrase, which further enables you to comprehend which aspects of your competition's content marketing are particularly effective.
Following are the easy steps to see what keywords a website is using:
Login to your SEMrush account
See the box named 'Organic Search Traffic' and click on the organic keywords numbers given in front of Keywords.
Select your targeted country and see the competitor keywords freely.
 Semrush will also list all of the sites relevant to your competitors and industry.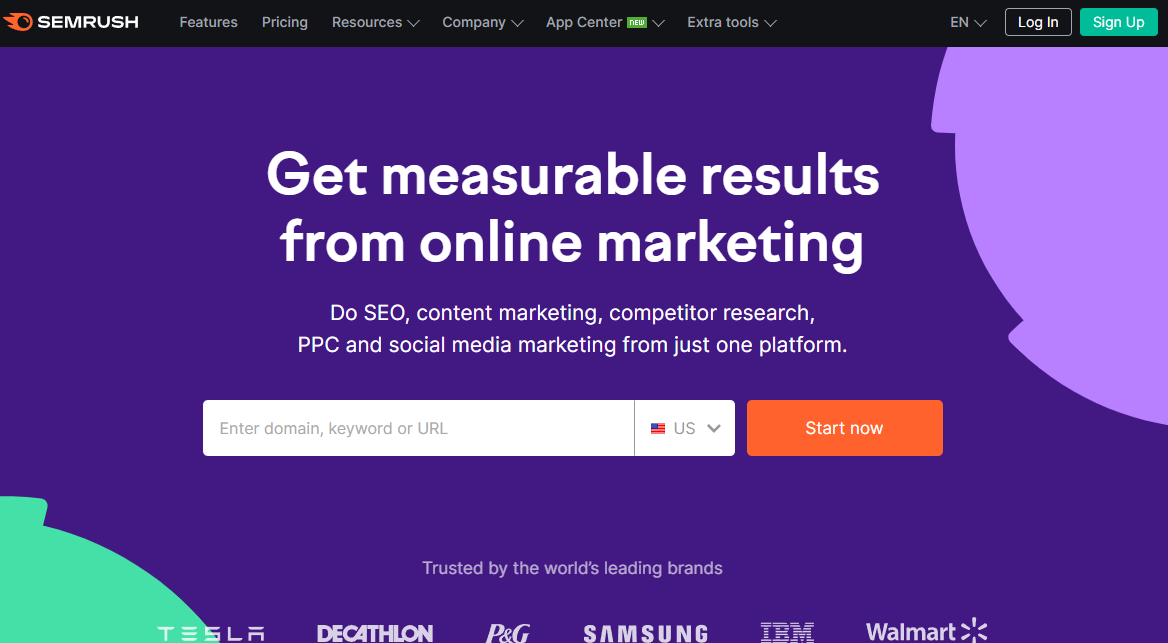 SpyFu:
The name speaks for itself. With this tool, it won't take long for you to have a thorough understanding of the terms used by your rivals.
SpyFu has a lot of features, but the keyword spy tool is the one that gets the most attention.
Simply type your competitor's URL into the search box to get started. You can then download their keywords and choose how to make use of the information to your benefit.
You'll see, for example, that SpyFu's data is comprehensive. You receive more than just a keyword list. Additionally, information such as:
Estimated monthly SEO clicks

Paid keywords

Top organic competitors
If you're going to use SpyFu, make sure you set aside sufficient time in your schedule to really dig into the finer details of the results.
Steps to find competitor's keywords using for SEO and PPC using SpyFu
Type a competitor's domain into the SpyFu search bar and choose the Kombat tab (PPC will be shown there).
Click the "Core Keywords" group. This is an overlap of all 3 competitors' keyword circles. Of all of your options, this overlap gives you the most popular keywords that your competitors all bet on.
Once you click, the results open at the bottom. (Clicking will automatically take you there). Export it or view it in your browser: this list is filtered to popular keywords amongst your competitors.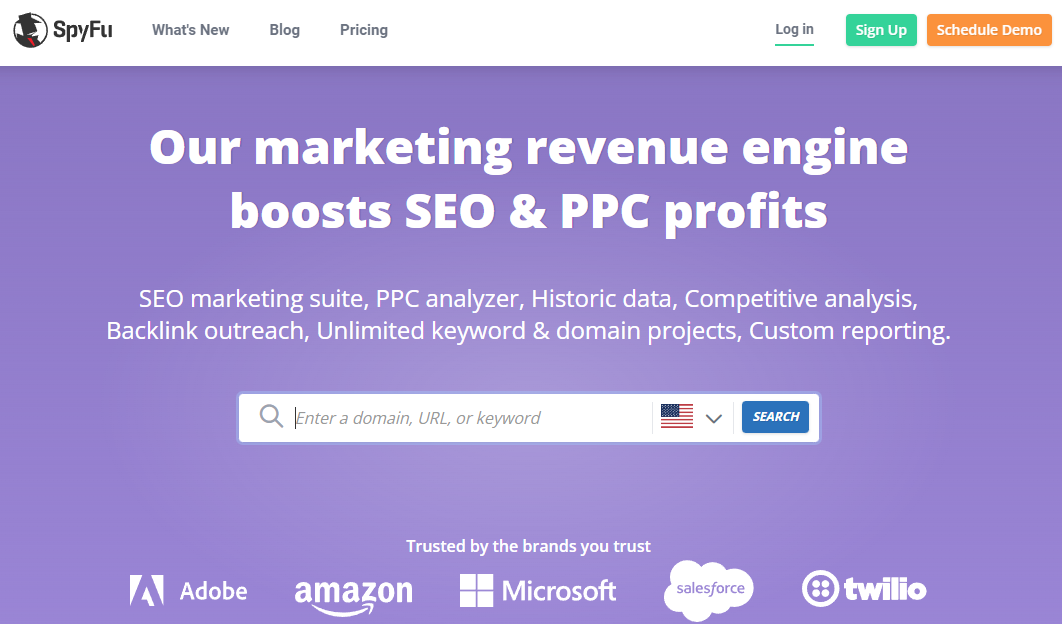 Ahrefs' Keywords Explorer:
One of the most popular SEO blogs on the Internet is Ahrefs. In addition, Ahrefs also created the paid-for Keywords Explorer tool, which clearly packs a powerful punch despite not being free.
Users of Keywords Explorer have access to a wealth of features and information that are essential to both SEOs and advertisers. However, one of the best aspects, known as "Top Pages," uses a slightly different method of keyword research that is getting popular in the SEO world.
To use Ahrefs to find an opponent's keywords, follow these steps:
Open to your Ahrefs profile and log in
In the URL box, type the name of your competitor.
Select "organic search terms".
That is, a list of all the terms used by competitors will show up. By selecting Export, you can also save the keyword file.
You can use the search bar to:
Search by keyword (as you always have!)

Search by root domain

Search by subdomain

Search by exact page
LongTailPro:
Skip the number crunching and get straight to keywords that are proven to work.
With Long Tail Pro, all it takes is a single seed keyword to get up to 400 long-tail keywords within seconds. But sometimes the best way to do keyword research is to let your competitors do all the work.
By switching to Long Tail Pro's Competitor Keywords mode, you start with a competitor's URL and watch as Long Tail Pro extracts their keyword strategy.
To start your competitor keyword research, head to the "Keyword Research" tab and click the "Competitor Keyword Suggestions" button.

Next, type in your competitor's website URL in the "Page or Domain" field and click the "Retrieve" button. You can also use a specific, inner page, rather than the homepage itself.

That's it! You now know the fastest way to pull in your competitor's keywords.
You can also adjust the number of results in one search by changing the "Max results per URL" value. This will allow you to search from a bigger list of keywords in a shorter amount of time.
Wincher:
Wincher lets you track hundreds of keywords per site for much cheaper than some of the other options on this list once your free trial runs out. To see competitors keywords, let's add your website. To get started just click on Add website.
You will see the pop-up that will guide you to do the following:
Add your website's URL

Choose the location that Wincher will use to track your keywords

Add a precise location (name of the city) if that's what's relevant for your business.

Choose between desktop and mobile rank tracking. Check our guide to read all the crucial details about it. 

Add this website to the project if you need to group websites together under one project name.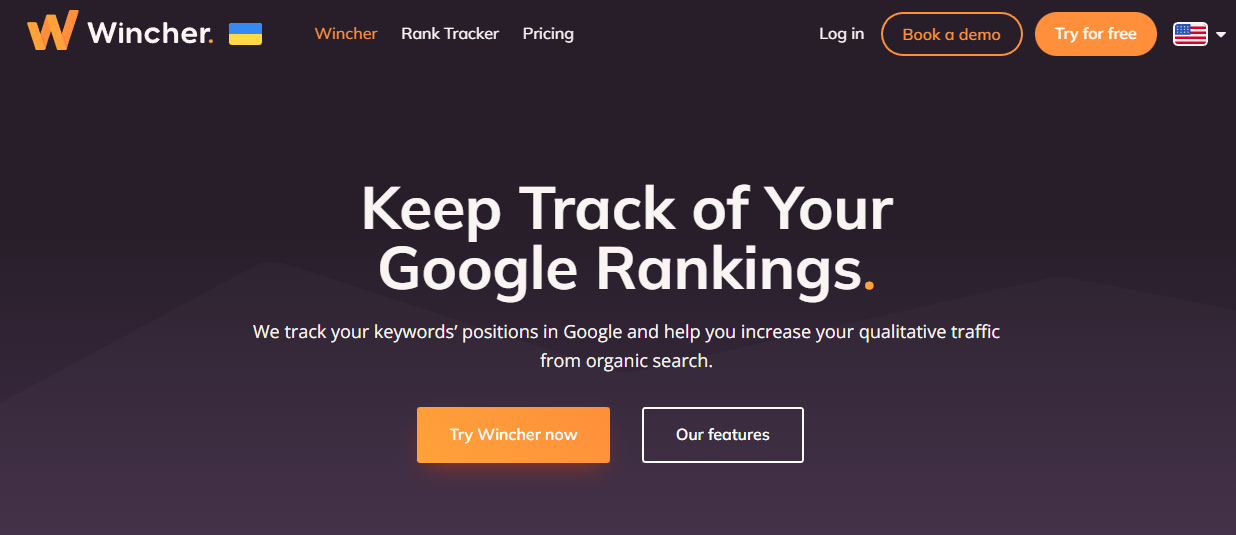 KeywordSpy:
KeywordSpy continues to grow in popularity thanks to its straightforward approach, accurate data, and easy-to-understand interface.
Once you run a search, the tool provides data on keywords, other competitors, PPC statistics, and organic campaign strategies (to name a few).
KeywordSpy isn't as robust as SpyFu or LongTailPro, but the results can provide you with good insight into your competitor's marketing strategy.
Screaming Frog Spider:
Use the Screaming Frog Spider software to perform a simple SEO audit on your competitor's site.
Just download the software to your PC and use it to crawl your competitor's website the way a search engine does.
You'll get lots of information on the website, including metadata, image alt text, anchor text, heading text, and much more.
All of these components point to the keywords your competitor is targeting. Go crazy with competitor keyword research using Screaming Frog.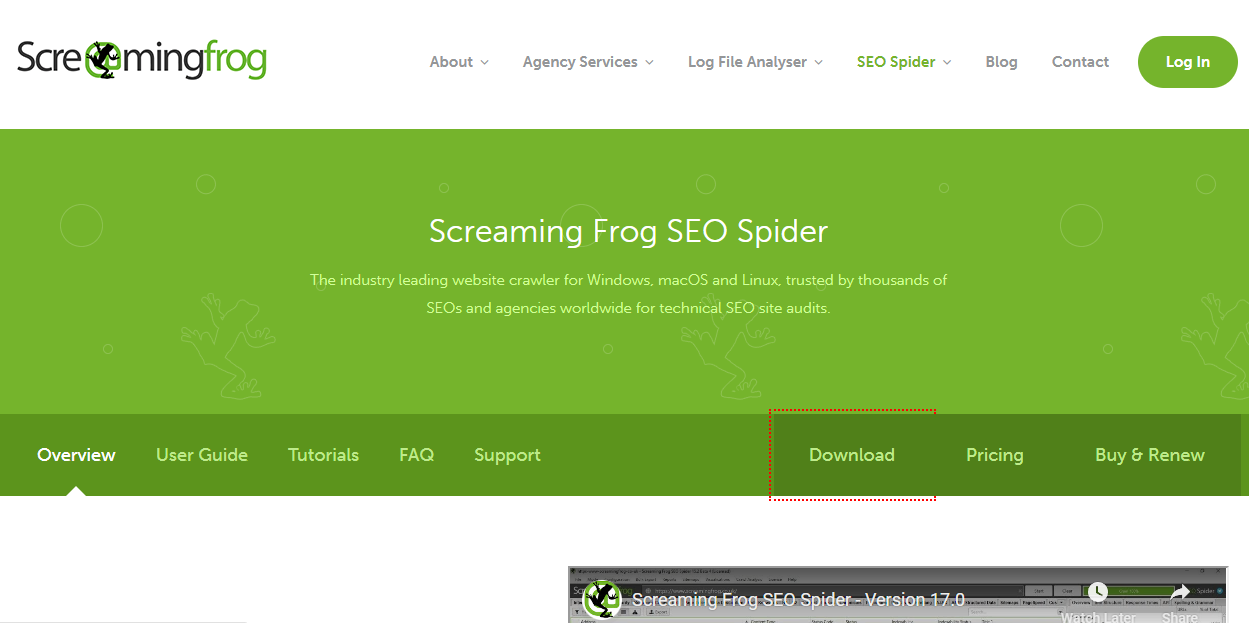 Seed Keywords:
Seed Keywords is a free tool you can use to crowdsource your keyword research.
The tool allows you to create custom scenarios by posing hypothetical questions to your friends or coworkers.
Those scenarios can be used as the basis of actual searches from which we will pull our data.
BuzzSumo:
BuzzSumo adds a very cool twist to the competitive keyword process, by looking at the thing from a social and sharing aspect.
In so doing, it has a way of 'reversing' the competitive keyword research process. Here's how it works:
Instead of thinking about your competitors' keywords first, with BuzzSumo, you can start with known keywords that matter to you to see who also ranks for those terms.
BuzzSumo will show you some of the most shared, liked, and socially distributed content for any given keyword.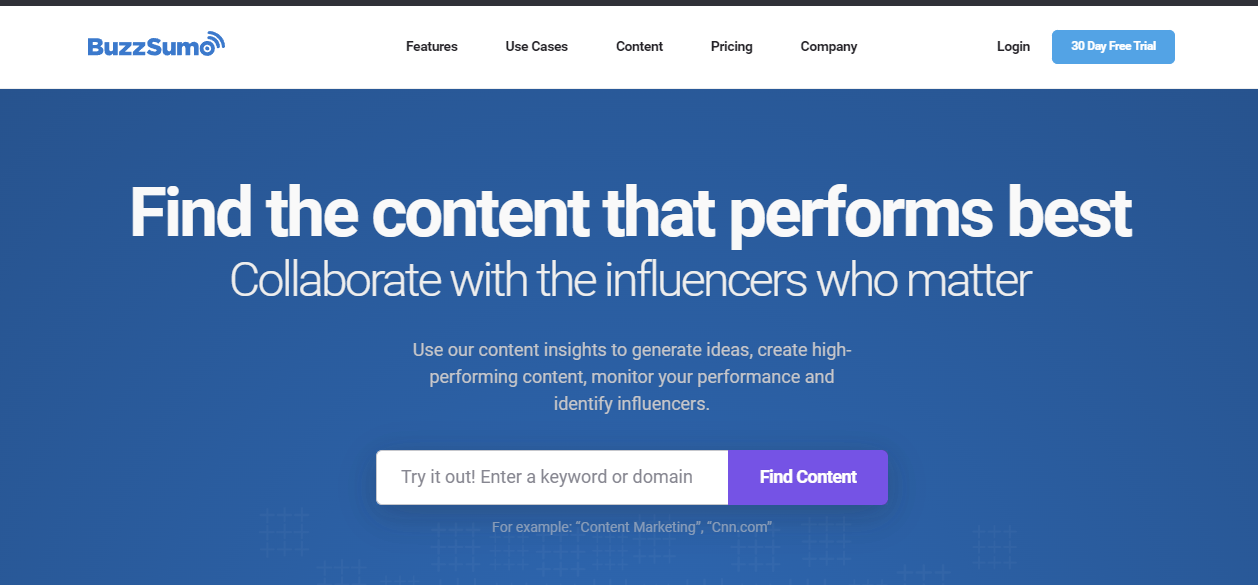 WordStream:
A keyword tool that a lot of us used or at least have heard about. WordStream's keyword research tool shows you the particular keyword list a given site ranks for.
It also offers smart recommendations for your own site, in case you want to go after some of those search terms.
This is definitely not an exhaustive list, and there's a tool out there for nearly every task you could have in the SEO and content marketing world.
Moz:
Moz is an all-in-one SEO mainstay that does everything from keyword research, rank tracking, backlink research, and site audits. 
Here are simple steps to find keywords used by your competitors in Moz.
You can do that with Moz Pro.

First off, check which competitors you're tracking in your Moz Pro Campaign Settings
Head to the Rankings section in Moz Pro
Select the Competition tab
Scroll down to the Tracked Keywords Overview and you'll see your tracked keywords.
Find Competitors' Keywords using SimilarWeb:
An all-in-one competitor research tool, SimilarWeb allows you to do competitive keyword analysis and spy on more than just the keywords your competition ranks for.
You can also look at their PPC spending, their keyword data, and how their traffic breaks down by source, and even geographic region. 
Manual methods to find keywords of competitors' websites:
HTML code of Your Competitor's Website: In your Internet browser,
Go to your competitor's website

Choose a page to look for keywords in.

Then, right-click on the page to open the "page source".
A window should pop up displaying the HTML source code of the page. Look in the code for the keywords in the title tag, the meta description, the optional keywords tag, and any image title tags or alt tags. (Not all websites use the keywords tag, but it is good to check.)
Consider the Following Aspects After Checking Competitors' keywords:
Learn from their mistakes

Emulate what they do well. 

Study their keywords for new ideas 

Get suggestions of keywords you should ad.

Make A List Of Relevant Keywords For Your Business

Organize Keywords By Category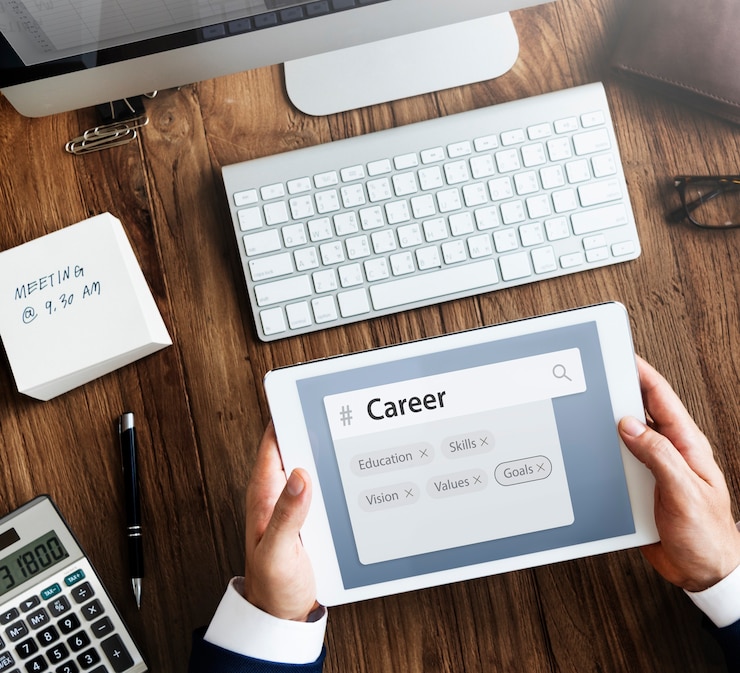 What are competitors' keywords?
Competitor keywords are keywords your competitors are currently targeting to improve rankings and generate more online traffic.
Targeting competitor keywords helps you appear on the same SERPs (search engine results pages) as your competitors.
Types of competitor keywords:
Commercial keywords: keywords that have a prime chance of bringing the user to your site for purchase
Transactional keywords: keywords that are more specific to a product or service
Informational keywords: keywords that are used to gain knowledge (e.g. how-to guides). Visitors using such keywords may not transform into buyers.
Navigational keywords: keywords used when the user knows exactly which brand they are looking for. Such competitor-related brand keywords may not result in many clicks to your website.
Benefits of checking competitor keywords:
Spying on competitor keywords offers many benefits, including some beyond search engine optimization, and will help uncover opportunities that are perhaps currently being overlooked.
Get new keywords and content ideas Competitors who are performing better most likely have unique keywords and associated content. Identifying such keywords and

strategizing content

will help acquire new traffic to your site.

Discover market opportunities Organic and paid search marketing techniques range from company to company. So do their distribution practices, purchase evaluation, and other factors. By researching competitor keywords, you may run into a new city or a partnership opportunity that you have not targeted as yet.

Improve product marketing Using keywords, analyze your competitor's product and its exclusive selling points. You can filter out what works for your product/service and make use of them in your messaging/marketing efforts. You may also get ideas for new features that can add a lot of value for your current or new offerings.

Identify competitor weaknesses While checking competitor keywords, you will come across their strengths, mistakes, and shortcomings. Take advantage of their vulnerabilities to weigh your search engine performance.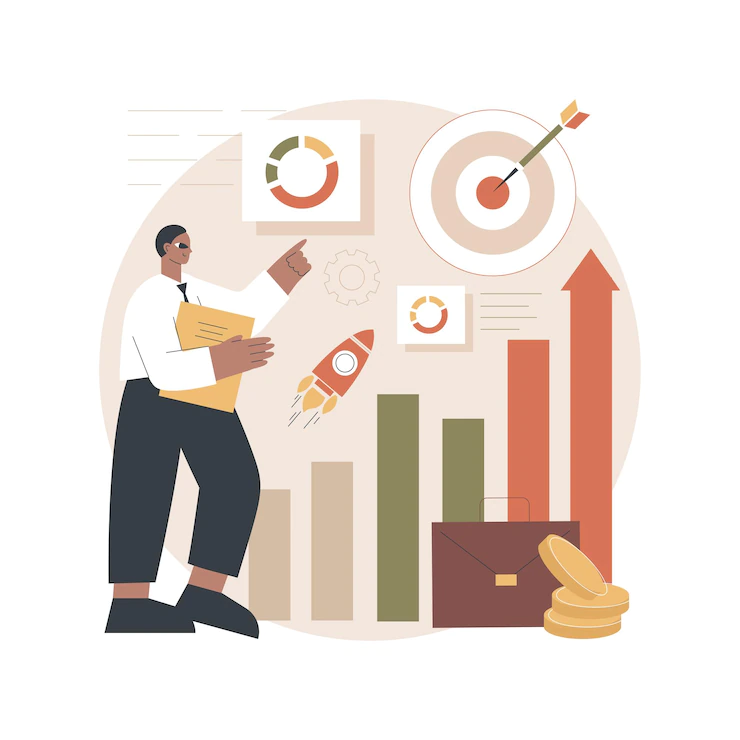 Here are some sources to check for long-tail competitor keywords.
Review your competitors' products:

Find out which products your competitors are selling and how closely related they are to yours. Analyze their product descriptions and see if you are missing any informative and potential keywords. Check the reviews for those products on trusted sites and look for words/phrases that users use the most to describe those products.

Analyze competitors' landing pages:

Analyze your competitor's product landing pages and research the blog articles related to that product. You can use tools such as Google Keyword Planner to find keywords specific to product landing pages.

Form keyword clusters:

Keywords clustering is a practice where you segregate the keywords into groups based on their relevancy to your website. After making a list of the most profitable and relevant keywords, find and segment keywords for different categories of content. Assign these keywords under specific stages of the conversion funnel. Then, categorize the filtered keywords according to common subjects, paid strategies,

customer journeys

,

and so forth.
How do I find a company's keywords?
The easiest way to find out the keywords your competitors are using is to visit their website and then view the Page Source—or the underlying HTML code—for their homepage.
There you will find the meta title and description of that webpage. Commonly meta titles and descriptions contain primary SEO keywords.
Tips to Take Advantage of Competitor Keyword Research:
Use the terms for competitive benchmarking purposes and to see how you stand up. Don't forget to also check out backlink data for your organic competitors.

Look for gaps in your own content and keyword portfolio. This can also help with your social media strategy.

Let your competitors' keywords inspire you to target new terms and develop appropriate content for those. 

Review the terms to gain insights into the types of things your audience really cares about online for your marketing campaigns.

Find new competitors you may have not considered. It's crucial to understand everyone ranking against you in the search engine results pages (SERPS).
Final Thoughts:
Spying on your competitor's keywords is going to give you a much broader picture of your niche.
Many times we all have a tendency to think we are on the right track as to what to target but now we have it all laid out right in front of us for the taking. After finding competitor's keywords you have to add these keywords to your website to get a better ranking in SERPs.
We also provide SEO Services all over the world. So if want us to help you our team of experts can also help you develop and implement an SEO strategy that enables you to outperform the competition in search.
Read: