Hiring an SEO professional company can be quite difficult. 
If you don't have a budget to hire an SEO expert, you can do your website's SEO yourself. 
Trust me, it's not very difficult. 
You just need to follow all the steps mentioned in the article below properly.
Especially remember the obverse and react formula.
Let's dive deep into the article to learn how to do SEO for your own website.
How to Do Your Own SEO (Search Engine Optimization) in 2023?
Industry research

Know your Target Audience

Keywords Research 

Find Keywords Gaps

Observe and React Formula in SEO

Assign Keywords in Content

Long-Tail Keywords to Create Content

Focus on Mobile Optimization

Create a Sitemap

Implement On-Page SEO

Build Internal Links

Improve Click-throughs-Rate

Optimize Title Tags

Add Value in Content

Use Visuals

Update Old Content

Use Schema Markup

Website Loading Speed

BuildLinks Equity

Monitor Your Competitors

Set-up Google Analytics

Monitor Analytics

Educate Yourself
Industry research
Industry research involves analyzing the market and competitive landscape of a specific industry to gain insights into consumer behavior, trends, and competitor strategies. 
In the context of SEO, industry research is essential to understand what your potential customers are searching for and how your competitors are ranking for those keywords.
Industry research helps in identifying the high-traffic keywords that your website should target and the content that your target audience is looking for.
Moreover, understanding your competitors' strategies and identifying their strengths and weaknesses can help you improve your own SEO efforts.
To conduct industry research for SEO, you can start by identifying the key players in your industry and analyzing their websites, social media profiles, and online reviews.
You can also use keyword research tools to identify the high-traffic keywords that your competitors are ranking for.
Additionally, monitoring industry news and trends can provide valuable insights into changes in consumer behavior and preferences.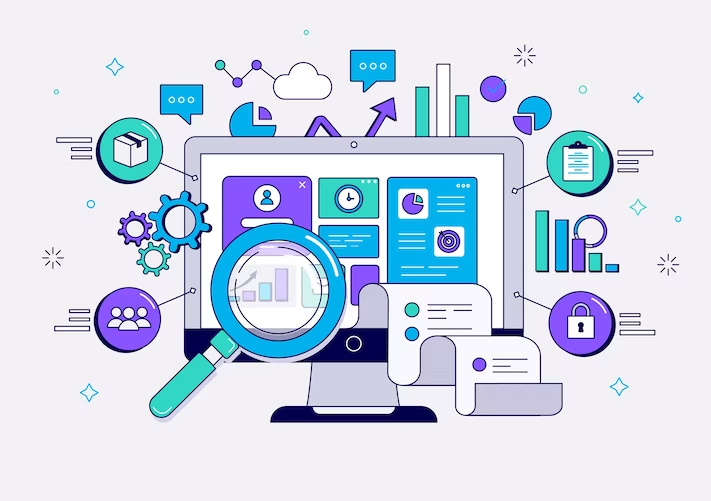 Know your Target Audience
SEO is all about making your website visible in search engine results so that potential customers can find you easily.
With more than 60% of online shoppers starting their search with search engines, having a search engine-friendly website is crucial for being found by them.
However, before you can optimize your website, you need to know your target audience, who are the people looking for your product or service. 
Once you understand your target audience, you can create an SEO strategy that addresses their needs and improves your website's visibility in search results.
To know about your target audience, you need to identify their demographic information, such as age, gender, location, and needs, also known as pain points.
You should focus on these pain points as they will guide your choice of keywords and content that will resonate with your audience.
To discover these pain points, you can try to put yourself in your audience's shoes and think about what they would do if they had a question.
Most likely, they would turn to Google, and this can give you a good idea of what keywords and topics you should be targeting.
You may use tools like Keyword Tool Dominator or browse online forums like Quora and Reddit to comprehend what your target audience is searching for.
If you don't create content around their needs and questions, they may never find your website.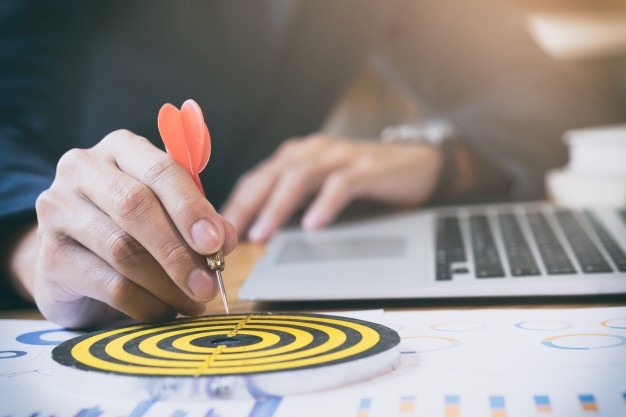 Keywords Research

 
Keyword research helps you understand the words and phrases that people use to search for your products or services.
After using those keywords in your content, you can improve your website's visibility and rank higher in search results.
Keyword research is useful for more than just SEO.
It can help identify competitors and inspire new product ideas by understanding how consumers search for their needs.
There are many free and low-cost keyword research tools available.
Although organizing keywords by intent can be challenging, spreadsheets can be used to accomplish this task.
Find Keywords Gaps
A keyword gap is when your competitors show up in search results for certain words, but your website does not.
Tools like Ahrefs and Semrush can help find those words, which can help you improve your website.
It only takes about 30 minutes and can give you new ideas for content and web pages.
Observe and React Formula in SEO
The Observe and React formula is a smart approach that can help you tailor your content to meet the specific needs of your target audience.
Observing the results and elements on the first page of Google can provide valuable insights into your audience's needs and preferences.
These elements may include popular websites, frequently asked questions, and query suggestions deemed important by Google for that specific query.
By incorporating these relevant elements into your content, you can optimize your content for search engines and provide a better user experience for your audience.
It's important, however, to only include relevant and accurate information that aligns with your target audience's needs and interests.
Adding irrelevant information can lead to a poor user experience and detract from the effectiveness of your content.
In summary, the Observe and React formula is an effective strategy for SEO that can help you create content that meets the needs and expectations of your audience while also satisfying the requirements of search engines like Google.
Assign Keywords in Content
To advance your DIY SEO process, the following step is to determine suitable keywords for your content. 
After completing your keyword research, you should have an understanding of what people are searching for online.
For each content piece, it is suggested to select two or three keywords to focus on, which helps maintain focus on the page and makes it sensible to search engines and readers.
 It is critical to keep track of the keywords you use, as using the same ones in multiple content pieces can harm your organic search results.
By monitoring your SEO performance over time, you can avoid this issue. 
A straightforward spreadsheet can help you keep track of your chosen keywords.
Additionally, if you use a keyword tool, you can add your chosen keywords to it and allow the tool to track the performance of your content. 
This way, you can keep track of the data in your spreadsheet and share it with others if needed.
Long-Tail Keywords to Create Content
Google's main objective is to offer the most fitting content for each search query, with the aim of ensuring its users' satisfaction. 
If you want your website to rank high on Google, it is essential to create content that aligns with search intent.
The "long-tail" refers to less-targeted search result pages than those for popular search terms.
As Google serves the most relevant content for each query, we can take advantage of this.
If you aim to rank for long-tail keywords, creating question-and-answer blog posts is an excellent choice.
List-based or question-based blog posts are the best options. Listicles are popular since they are easy to read and can increase the possibility of ranking with long-tail keywords.
It's crucial to keep track of the keywords you use and avoid overusing them in multiple content pieces to prevent them from competing against each other in organic search results.
By monitoring your SEO performance over time, you can avoid this problem.
Read: 24 Best Content Writing Tools for SEO in 2023 [Free + Paid]
Focus on Mobile Optimization
Google wants websites to be mobile-friendly, so they use a mobile-first index to rank them in search results.
If your website is not easy to use on a mobile device, it may not show up high in search results.
You can use a tool called the Mobile-Friendly Test to check if your website works well on mobile. To make sure your website is fast and works well on mobile, you can allow caching.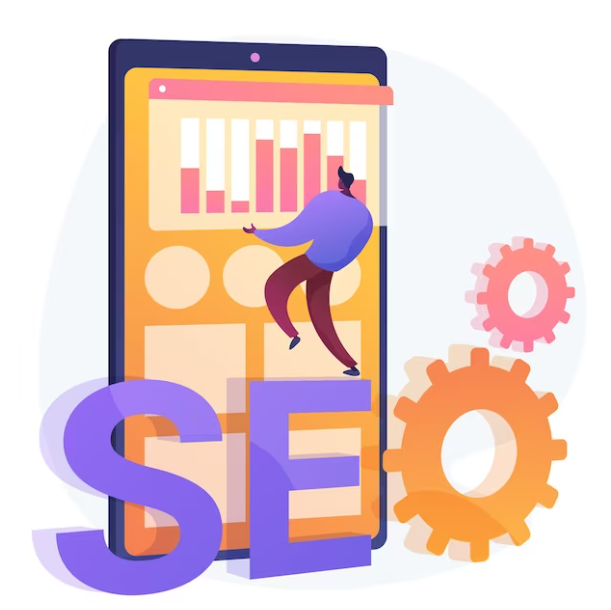 Create a Sitemap
A sitemap is a list of all the pages on your website, which helps Google find them.
You should also share it with Google, so people can see your website in search results.
If you want to get more links to your website, creating a sitemap can be helpful.
Look for topics related to statistics, data, and trends in your industry, which have high link potential.
You can use a tool called Ahrefs to create a good sitemap for your website.
Implement On-Page SEO
On-page SEO is about optimizing your website's metadata, content, and links to improve its search engine ranking.
This includes every piece of content on your website.
To optimize metadata, include elements like the meta title tag, meta description tag, page URL, image file name, and image alt text for each page on your website.
The meta title tag is important because it appears in search results.
To optimize it, include your primary keyword and a second one if possible.
The meta description tag is also crucial for search results, so write it with your primary keyword and the purpose of the page in mind to improve the click-through rate.
To improve your website's SEO, use your keywords naturally in your content and avoid overusing them.
Also, include internal links within your content to help search engines understand the relationship between your pages and improve the user experience.
Build Internal Links
Internal linking is when you put links on your website that connect different pages on the same website.
This is important because it helps Google understand which pages on your website are important.
Google counts how many links point to a page to determine its importance.
To make a good internal linking strategy, link important pages in different places on your website, like in the main navigation, the body of blog posts, the footer, the top of the page, or the sidebar.
You can also use widgets that show related, top, or popular content to make sure these pages are easy to find.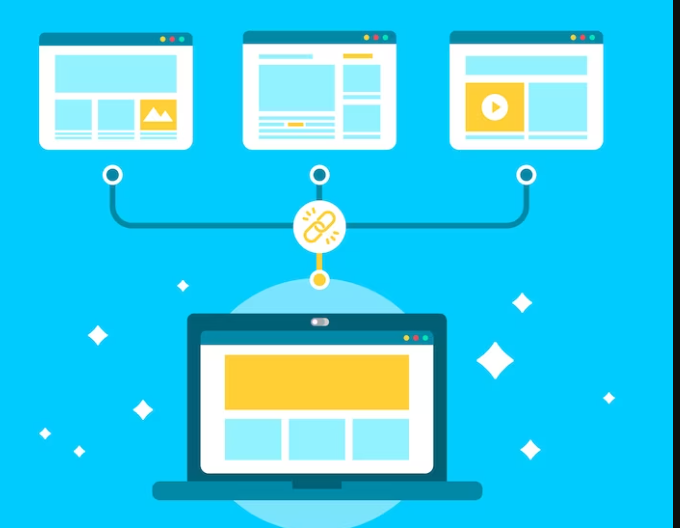 Read: NoFollow Internal Links: Do They Help in 2023?
Improve Click-throughs-Rate
Keyword research helps find ways to improve a website's search engine ranking, while click-through-rate optimization gets more traffic from existing positions.
A good click-through-rate strategy is to use rich and structured snippets, which stand out on search engine result-rate pages. It's easy to add them using Schema.org markup or plugins.
Optimize Title Tags
While title tags are becoming less important for organic rankings, they still play a significant role.
Including relevant keywords in the title helps Google understand the page's content and purpose.
Additionally, a well-crafted title is usually the most prominent feature of a standard search result, and can therefore affect click-through-rate rates as well.
When creating optimized content, it's important to include the primary keyword in the title and body.
However, the most crucial factor is producing genuinely useful information that consumers want to read or view.
Google's algorithm now focuses on understanding the intent of search queries and the value of the content. 
To create effective content, start by producing useful information that answers your target audience's needs and questions as revealed in search queries.
Use Visuals
When designing a landing page, include images and other visuals, and keep the copy easy to read and understand.
User engagement on the page is a significant factor in SEO rankings.
To create persuasive content, keep your copy concise and clear, and consider using multimedia to support your message and make it more visually appealing.
Update Old Content
As time goes by, old content gets fewer clicks from Google search results because Google prefers to show newer content.
But, you can improve this by updating the old content with new information, references, and descriptions to attract more clicks.
Use Schema Markup
Schema markup is a way of adding information to your website that helps search engines understand your content better.
This can lead to more accurate and relevant search results for people searching online.
It takes time and effort to learn, but it can give you an advantage over your competitors.
SEO can seem complicated, but it doesn't have to be.
Google provides popular search terms that you can use to optimize your website, and with common sense and the right tools, you can make the most of them.
Read: How to Add FAQ Schema in WordPress?
Website Loading Speed
Google cares a lot about how fast your website loads, so you need to optimize your site speed to improve your search engine rankings and user experience.
Use a tool like GTmetrix to make your website load faster.
The type of hosting server you use is essential for website performance. SiteGround is a good option for WordPress websites because it has fast servers and affordable pricing.
Website builders like Wix, Squarespace, and GoDaddy Website Builder may create slow-loading sites that are hard to optimize.
WordPress is a better option because it's more powerful and easier to optimize for page speed.
BuildLinks Equity
Getting other websites to link to yours is the hardest part of improving your search engine ranking.
The more high-quality websites that link to your content, the more trustworthy it seems to Google.
The good news is that you can do link building yourself, without needing to hire someone else to do it for you.
The best way to get links is to create great content that people want to share and to connect with others in your industry.
You can also reach out to journalists who might be interested in your content.
Don't pay for links or try to trick Google into thinking your content is more valuable than it is. If it's too easy to get a link, it probably won't help you much.
Monitor Your Competitors
If you own an online business, it's important to keep an eye on your competitors.
SpyFu is a useful tool that can help you do that.
It tells you what your rivals are doing in search results, such as what content they're using and how their website is set up.
This information is valuable for improving your own SEO efforts.
To find your competitors, think about what products or services they offer and what keywords they're using.
Also, look at how they structure their website to target specific keywords.
This helps you figure out what kind of content you need to create to compete with them.
Examining rival websites is a crucial aspect of the SEO procedure.
Competitors offer insights into your own merchandise and website content, which can enhance the user experience.
Monitor them closely and employ the knowledge you acquire to your benefit.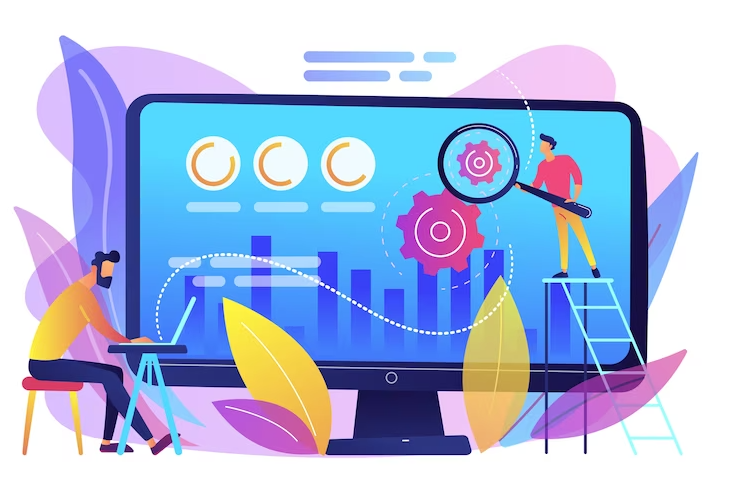 Set-up Google Analytics
Google Analytics is a tool you need for SEO.
It gives you useful info like website traffic and what users do on your site.
You can use it to understand what users want, track traffic, find keywords, and see how changes impact your site.
It helps you make your site better for users and SEO.
Google Analytics helps you find the best keywords on your website by tracking which ones lead to more sales, and which pages need more work.
It's a great tool to start your SEO work because most people use Google to search.
You can create better content and market more effectively by understanding where your visitors come from.
Afer using Google Analytics, you can determine the origin of your site visitors, divide your customer base into specific groups, devise advertising campaigns, and establish and monitor objectives.
All of this data is significant for upgrading your SEO effectiveness.
Monitor Analytics
To understand how your website is doing in organic search, you need to use Google Analytics and Search Console. 
They tell you which pages getting the most traffic, what keywords bring in that traffic, and other important information about your organic reach.
Search Console also shows any SEO or user experience errors on the website.
You should regularly check your analytics for any traffic drops or site problems. 
If you notice any issues, you should work on fixing them.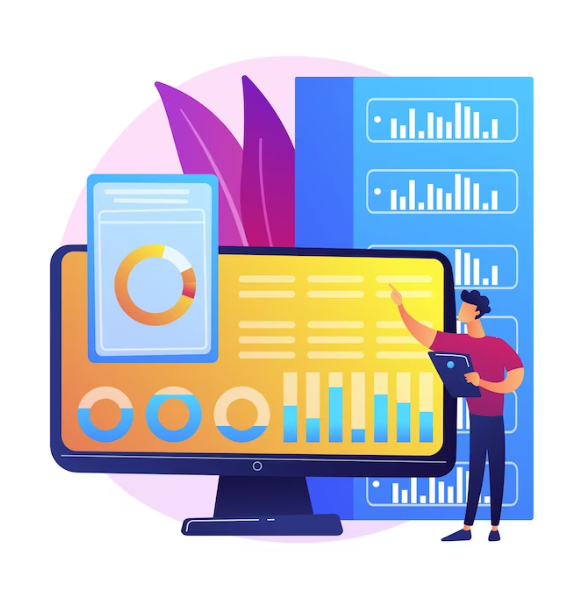 Educate Yourself
SEO changing time over time.
It's important to keep learning about SEO, and there are many free resources available.
Search Engine Roundtable is a good source for curated SEO news, while Moz's blog is clear and clutter-free.
SEO Cares's blog is also a good source to stay informed about SEO updates.
Read: How to Improve Your Website SEO in 2023?
What is SEO?
SEO stands for Search Engine Optimization.
It's the process of optimizing your website to rank higher in search engine results pages (SERPs) and increase the quantity and quality of organic traffic.
Can I do my own SEO?
Yes, you can do your own SEO.
However, it requires time, effort, and knowledge.
If you have limited experience with SEO, it's recommended to start with the basics and gradually improve your knowledge and skills.
What are the basic elements of SEO?
The basic elements of SEO include:
Keyword research

On-page optimization

Technical SEO

Link building
Keyword research helps you choose the right keywords to target based on your intended audience. 
On-page optimization involves optimizing your website content, including titles, headings, and meta descriptions.
Technical SEO refers to optimizing your website's technical aspects, such as site speed, mobile-friendliness, and website architecture.
Link building is the process of acquiring backlinks from other websites to your site.
How do I optimize my website for search engines?
You can optimize your website for search engines by following best practices such as:
Using relevant keywords in your content

Optimizing your meta tags

Creating high-quality content

Improving your website speed

Making your site mobile-friendly

Building high-quality backlinks
How do I track my SEO progress?
You can track your SEO progress by using tools like Google Analytics and Google Search Console.
These tools provide valuable data on your website's performance, including traffic sources, keyword rankings, and website errors.
What are some common SEO mistakes to avoid?
Common SEO mistakes to avoid include keyword stuffing, duplicate content, poor website structure, low-quality backlinks, and ignoring user experience.
These can hurt your website's ranking and overall performance in Google.
How long does it take to see results from SEO?
It can take several months to see enough results from SEO implementations.
The timeline depends on several factors, including your website's current state, the level of competition in your niche, and the quality of your SEO efforts.
How often should I update my website for SEO?
You should update your website regularly with fresh, high-quality content.
The frequency of updates depends on your website and niche, but aim for at least once a month.
Do I need to hire an SEO professional?
It's not necessary to hire an SEO professional, but it can be beneficial if you don't have the time, knowledge, or resources to do it yourself.
An SEO professional can help you improve your website's ranking, increase traffic, and achieve your SEO goals faster.