SEO Cares is a foremost web development company in Lahore that offers web development services, including innovative and SEO-friendly web design, from industry-leading experts.
We deliver both custom web and platform-based solutions with engaging content and an excellent level of functionality.
Generate more leads and sales for your online business by obtaining market-competitive and professional web development services in Lahore from SEO Cares.
SEO Cares is the best and leading web development company in Lahore, with an expert team that designs and develops effective and innovative websites for your brands.
In the modern age of technology, your website is the first place where customers interact with your business online.
This is why almost 80 to 90% of users' impressions relate to your web design. Web design plays an important role in your company's growth.
That's why, to evaluate the web design of your website, you need impressive and efficient web development services in Lahore, and you can get these services from SEO Cares.
We understand the importance of web design for any company, as we mentioned earlier. We take into account all the requirements and needs of your company and customers while creating a web design.
We Deliver What you Need
SEO Cares takes the time to develop a masterpiece design after understanding your business and customers' requirements and delivers work quickly.
You will receive the following professional web design services from SEO Cares:
Professional Design

Secure (HTTPS) Website

Mobile-Friendly and Responsive Website

Optimized for SEO
You can also request to add additional functionality or features to your web design. For example, you can ask our web design team to integrate eCommerce functionality into your website by incorporating a database into the design. Our team of web design professionals has ample experience to meet your company and business needs accordingly. Therefore, you can customize any feature from our services to align with your business goals, services, and products. Our goal is to provide you with a web design that both your brand and its consumers like and love the most.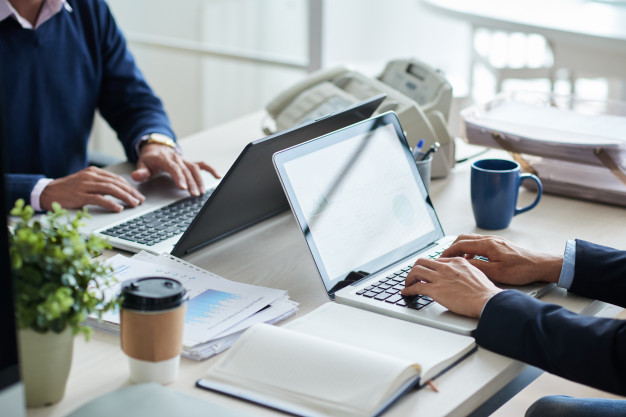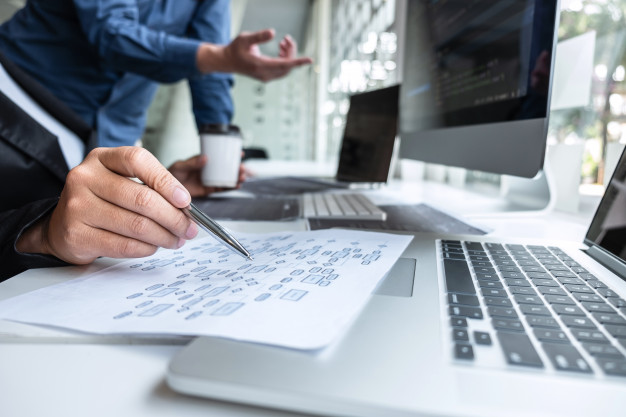 How we Design your Website?
We can design any kind of business website for you, whether it is an e-commerce store, a services website, or a brick-and-mortar business. Our goal is to design your website to inform, reach, and convert your target audience into customers. SEO Cares' web design services include various style options for your site. For instance, if you require a sleek design that reflects the price and quality of your brand's products, you can communicate this to our team, and we will accomplish it for you. Here are some examples of additional website designs:
Moderate style and design

High-end design

World-class design

Attractive and innovative
We consider these features and functionalities while designing websites for our clients. However, we are not limited to these options alone. If you need more features and functionalities, you can simply ask. It is these qualities that make SEO Cares a reputable web designing company in Lahore.
We Don't Overcharge
You only have to pay for the services that you have received. There are no extra charges of any kind. You can review our web design packages to see that we only charge for the services we deliver to our clients.
There are no hidden costs involved. Everything will be transparent and clearly communicated to you when you receive the bill, specifying the price of each service.
Furthermore, the price for each package is clearly stated along with the specific services included.
Based on your needs, you will receive custom web development and SEO packages, and you will only be charged for the services we provide.
As a top-rated eCommerce website development company in Lahore, we are committed to our customers and strive to build long-term relationships with our clients.
Quality Services at Low Cost
If you are interested in obtaining web design and development services, two factors that come to mind are cost and quality.
You always seek high-quality web design services at affordable and reasonable prices. Professional web design services are priced differently based on your business and company requirements.
As a top website designing company in Lahore, SEO Cares offers professional web design services at an exact and reasonable price. We provide various web design packages, and we can also create a custom package tailored to your specific requirements and business needs.
We do not compromise on quality. Every time, you will receive quality services from SEO Cares at a low cost. Additionally, you can also avail professional SEO services from SEO Cares to achieve higher rankings for that website in the Search Engines.
We Develop According to Latest Technology and Trends
SEO Cares always follows the latest technology and trends when providing web design services to our clients. Before commencing work on your project, we conduct thorough research on the latest and modern market trends relevant to your industry.
We ensure that your site design incorporates all the new and updated functionalities. Our professional and expert team stays updated with the latest advancements in technology. Here are some modern web design trends:
3D Visual Everywhere

Muted Colors

Multimedia Experience

Preference-Based Design

Dark Mode

Geometric Grids

Custom Cursor
We Deliver Projects on Time
We value our client's time as one of our core values because, as the saying goes, "Time is money." It is essential for every organization or company to prioritize time. We make every effort to deliver our web development projects even before the set deadline, providing our clients with a sense of satisfaction.
Failing to deliver projects on time can have negative consequences for your clients, customers, and ultimately, your business and company reputation.
That's why, when a client purchases our package, we have a meeting to discuss and determine the project delivery time. We ensure that we meet the agreed-upon deadline. If you are in need of a website developer in Lahore, consider SEO Cares as your website development company in Lahore, where these qualities are upheld.
Free Consultancy
If you are confused about your website design, you can seek free consultation from SEO Cares. At this critical stage, your brand requires professional services, which you will receive from SEO Cares. If you have any questions about web design or development, you can ask us, and we will provide consultation without any charges.
Moreover, if you choose to work with us as a client, you will receive comprehensive support and consultancy in the future, and we will not charge extra for consultations. Therefore, you can consult a website designer in Lahore at SEO Cares.
SEO Friendly and Speed Optimize Web Design
We always design SEO-friendly sites for our clients to deliver quality web development services in Lahore. This is because SEO plays a crucial role in the growth of your website. Through effective SEO strategies, you can outperform your competitors and achieve higher rankings in the Google Search Engine.
To ensure the SEO-friendliness of your website, it is important to have an SEO-friendly website structure. Generally, a flat structure is considered optimal for SEO purposes.
With a simple and flat design, visitors can easily access any page of your site within just 2 to 3 clicks. On the other hand, if your site structure is deep and complex, it can create difficulties for users in finding the desired page they want to visit. To address these factors and make your site SEO friendly, we have a team of professional SEO experts in Lahore.
Another crucial factor that impacts user experience is the page loading speed of your site. The page load speed of your site also influences the SEO performance of your website. We prioritize this aspect as well and make efforts to optimize the site for improved loading speed.
Free Support After Completing Project
After completing projects, we do not leave our clients alone. If they need any kind of help in the future, they can rely on our agency and its employees for full support.
In the future, if they encounter any problems related to website design or development, we provide them with free assistance and do not charge any fees. Therefore, if you are seeking web designing services in Lahore with comprehensive support, we recommend choosing SEO Cares.
Web Design Compatible with Marketing Strategies
We design websites in a way that incorporates all the functionalities you will need for your future marketing strategies and SEO. It is crucial to have specific features and functionalities for effective website marketing. For example, we design SEO-friendly websites that are seamlessly connected with your social media accounts.
Furthermore, we can also add the functionality of an email newsletter for your loyal customers who wish to receive updates and notifications from your website. SEO Cares is a web development company in Lahore that offers dependable web design services.
Website Designing & Development Process
Web design is not solely about creating visually appealing websites and integrating social media accounts. While many web designers prioritize technical aspects such as code, content management, and wireframes, a good design ultimately revolves around simplicity. By having a flat and straightforward website, your visitors will find it easier to navigate and explore.
Here are the steps involved in website designing and development process:
Identifying Web Design Goals
Developing Wireframes and Sitemaps
Creating Content
Incorporating Visual Elements into the Website
Testing the Web Design
Launching the Website
Your website design plays a vital role in attracting visitors and facilitating their understanding of your products and company. To achieve an appealing design, your website must combine both form and function. SEO Cares offers highly satisfactory web designing services in Lahore in 2023.
Web Development Software House in Lahore
SEO Cares is the premier web development software house that offers web development services in Lahore. As a leading web development company in the city, we provide innovative, impressive, and creative solutions for web development, UI design, eCommerce development, mobile application development, and digital marketing.
Our professional website development services in Lahore utilize innovative approaches to transform your business ideas into profitable solutions for your company.
With our web design services, we aim to give your online business a unique identity. We go beyond designing websites for our clients; we provide full support throughout the entire project. So you can avail the services of a web developer in Lahore through SEO Cares without any hassle or worries.
Frequently Asked Questions
What are web development services?
Web development services refer to the professional services provided by experts to create, design, and develop websites for individuals or businesses.
These services encompass various aspects of website development, including front-end development, back-end development, web design, content management, e-commerce solutions, and more.
What are the different types of web development services that you offer?
We offer a wide range of web development services, including:
Custom website development

E-commerce website development

Responsive web design

Content management system (CMS) development

Web application development

Mobile-friendly website development

Website maintenance and support

Website redesign and revamp

Search engine optimization (SEO)

Website hosting and domain registration
Will my website load fast?
Yes, we prioritize website performance and ensure that your website loads quickly.
We optimize various aspects such as code structure, image compression, caching mechanisms, and server configurations to enhance the loading speed of your website.
By implementing best practices and employing efficient techniques, we strive to deliver fast-loading websites for an optimal user experience.
Will I get revisions after completing the project?
Yes, we understand the importance of client satisfaction and offer revisions after completing the project.
We encourage open communication throughout the development process to ensure that the final product meets your expectations.
Once the website is completed, we provide a revision period during which you can request changes or adjustments to fine-tune the website according to your preferences.
What is your payment process?
Our payment process involves multiple stages:
Initial consultation: We discuss your project requirements and provide an estimate or proposal.
Agreement: Upon agreement, we outline the scope of work, deliverables, timelines, and costs in a formal contract.
Deposit: We typically require an upfront deposit before commencing the project.
Milestone Payments: For longer projects, we may divide the payment into milestones, with each milestone completion requiring a partial payment.
Final Payment: The remaining balance is due upon project completion and client approval.
How much does it cost to hire a web development company in Lahore?
The cost of hiring a web development company in Lahore depends on various factors, including the complexity of the project, the scope of work, the required features, and the level of customization.
However, in general, for relatively simple websites or basic web development projects, you might find some companies offering services in the range of $100 to $1,000.
These are typically small-scale projects with limited features and functionalities.
For more complex and custom web development projects, the cost can go significantly higher.
Medium-sized projects with additional features and functionalities may range from $1,000 to $5,000 or more.
Large-scale projects that involve extensive development work, advanced functionalities, and integration with various systems can cost upwards of $5,000 or even tens of thousands of dollars.
We offer personalized quotes based on individual project requirements.
We strive to provide competitive pricing while delivering high-quality web development solutions tailored to your needs.
How long does it take you to develop a website?
The timeframe for website development varies based on the project's complexity, size, and customization requirements.
A simple website with basic features may take a few weeks, while larger, more complex projects can take several months.
During the initial consultation, we evaluate your project and provide a timeline estimate based on its specific requirements.
Is your team experienced enough to work on my complicated project?
Yes, our team comprises experienced web developers and designers in Lahore who have worked on a diverse range of projects, including complex ones.
We have a track record of successfully delivering projects of varying complexities, from small business websites to large-scale enterprise solutions.
Our team's expertise and knowledge enable us to tackle complicated projects effectively, ensuring high-quality results.
Will I get the source code of my project?
Yes, upon project completion and full payment, you will receive the complete source code of your website.
We believe in transparency and providing clients with full ownership and control of their websites.
Will you keep my project idea secret?
Yes, we understand the importance of confidentiality and respect our clients' privacy.
We maintain strict confidentiality and non-disclosure agreements (NDAs) to protect your business ideas, proprietary information, and any sensitive data shared with us.
We prioritize the security and privacy of our clients and ensure that your business ideas and information remain confidential.
You can trust us to handle your project with the utmost professionalism and discretion.
What are the benefits of hiring a web development company in Lahore?
Our team of expert web developers creates high-quality websites that adhere to industry standards.

Tailored services to meet specific requirements and reflect brand identity.

Cost-effective outsourcing saves time and ensures prompt completion.

Leveraging the latest technologies for modern and feature-rich websites.

Ongoing support and maintenance for optimal website functionality.

SEO optimization to improve visibility and organic traffic.

Professional design and user-friendly experience for visitor engagement.

Scalable websites that accommodate business growth.
You just drop your Name, Email, and Company Name with your Query. Our developers will get back to you soon as possible.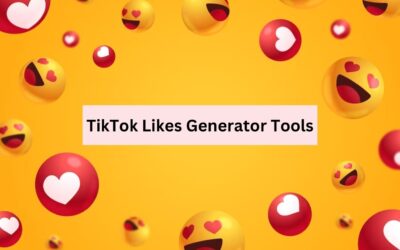 TikTok is a place on the internet where people can make and show short duration videos. It has over 1.677 billion active users worldwide, and it's become a popular way to get noticed and build a following. One of the most important factors for success on TikTok is...