If you have a new website and not getting traffic from Google then the high chances are that you are targeting very competitive keywords.
Learn how to find low-competition keywords with high traffic that are easy to rank in SERP
Why low-competition keywords with high traffic are important to find?
I manage to rank well in the search results for highly competitive, short-tail keywords because I work with a lot of websites that don't have a lot of domain authority.
One of the most crowded markets for digital marketers is "keyword research," and not even my website can rank for it. The competitiveness is too strong.
These five essential elements must be present when trying to rank a website page quickly and without the use of backlinks.
Competitive analysis

Content types

Usage of Keywords

On-page SEO strategy

Blog Post Promotion
Let's say you studied and trained in the five steps mentioned above.
In that situation, you may unquestionably write a blog post that will attract more visitors, several social media shares, and a few organic, useful, and reliable backlinks.
In this tutorial, you will mostly discover:
How to locate high-traffic, low-competition keywords

the three main elements your site may use to improve search engine results.

How to create blog posts that people and search engines will like
How to index your fresh blog entries in Google in under 2 minutes!

 How to keep track of changes in your content's position in the Google search engine rankings and compare your position to that of your competitors.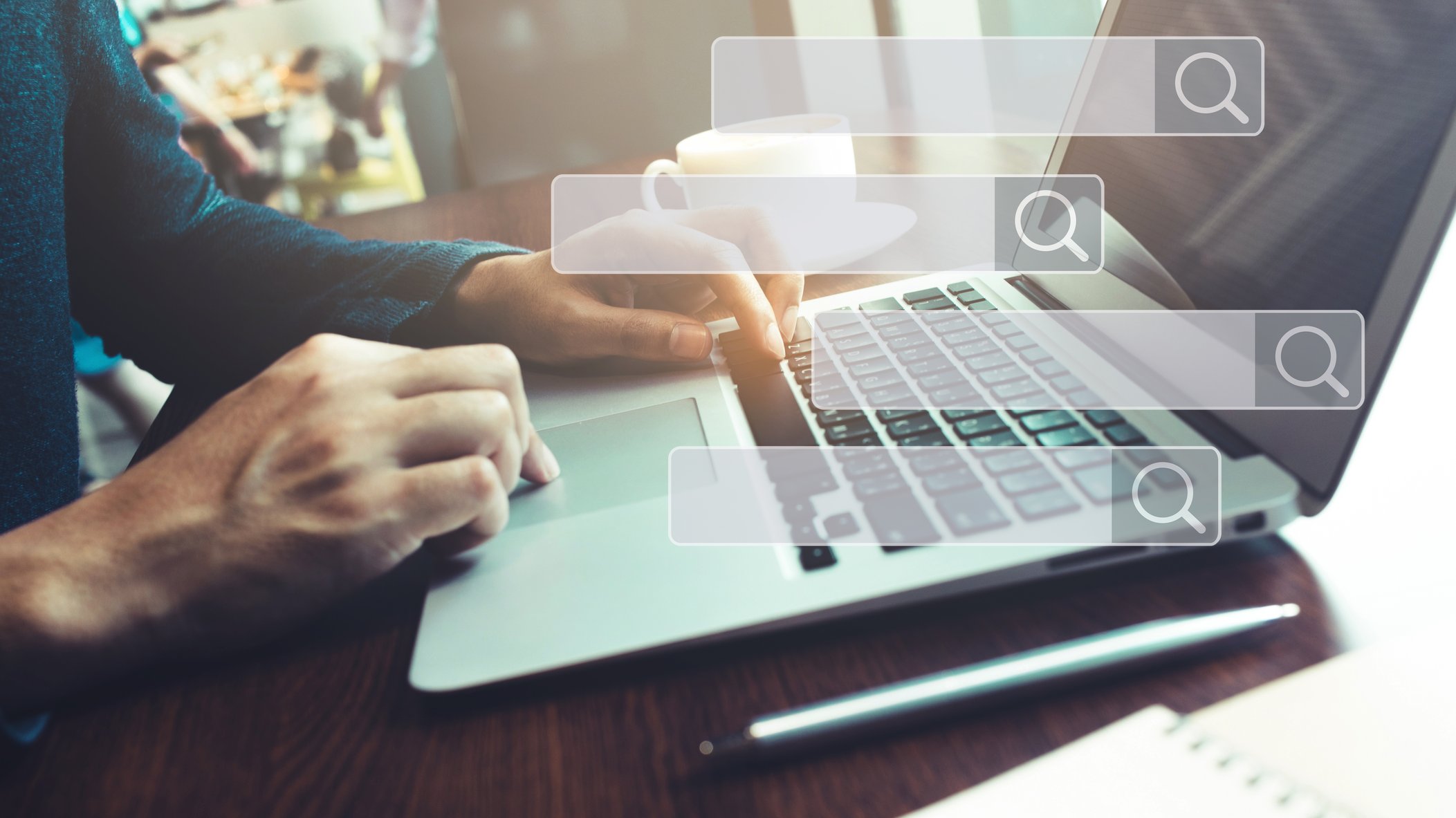 How to Find Low-competition keywords with Search Console?
Search Console furnishes excellent insights into your pages that rank in Google's search results and the keywords, positions, and clicks you receive.
To employ this strategy, it would be beneficial if you already have a ranking website and a Search Console with a couple of months' worth of data.
Access Google Search Console.

Select Performance and then select Open Report.

28 days most recently using the date filter

Press pages after making sure the boxes for clicks, CTR, impressions, and average position are selected and highlighted.

Look over your pages until you locate one that receives a lot of impressions but few clicks.

Tap on the URL, then select the queries and impressions to order by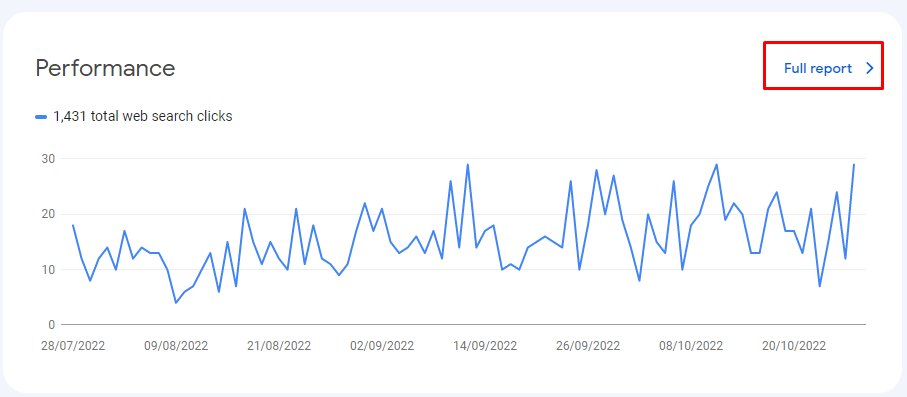 How to find high traffic Low-Competition Keywords with Ubersuggest?
Type a seed or root keyword, choose your location, then press the search button.
choosing "view all keywords"
In the box labeled "Maximum SEO Difficulty," type 5, then hit the filter button to apply.

The SEO difficulty box should provide you with the lowest competition if the number is lower.

Look over this collection of terms with a low search difficulty.
There won't be many searches each month.
It's important to keep in mind that although the keyword "ubersuggest versus ahrefs" shows 0 searches per month in both Ubersuggest and Ahrefs, this website receives 62 visits per month.
Select the keyword by clicking the arrow.

Next, take a glance at the SERP (search engine ranking) results on the right side of the screen.
Finding pages in the top results that have been clicked, don't have many links pointing to them, and have a low Domain Score (DS) will give you the highest chance of ranking.
In the figure above, "SEO high competition keywords" would be more difficult to rank than "best keywords for a web design company."
Fewer links point to the top ten results on the latter.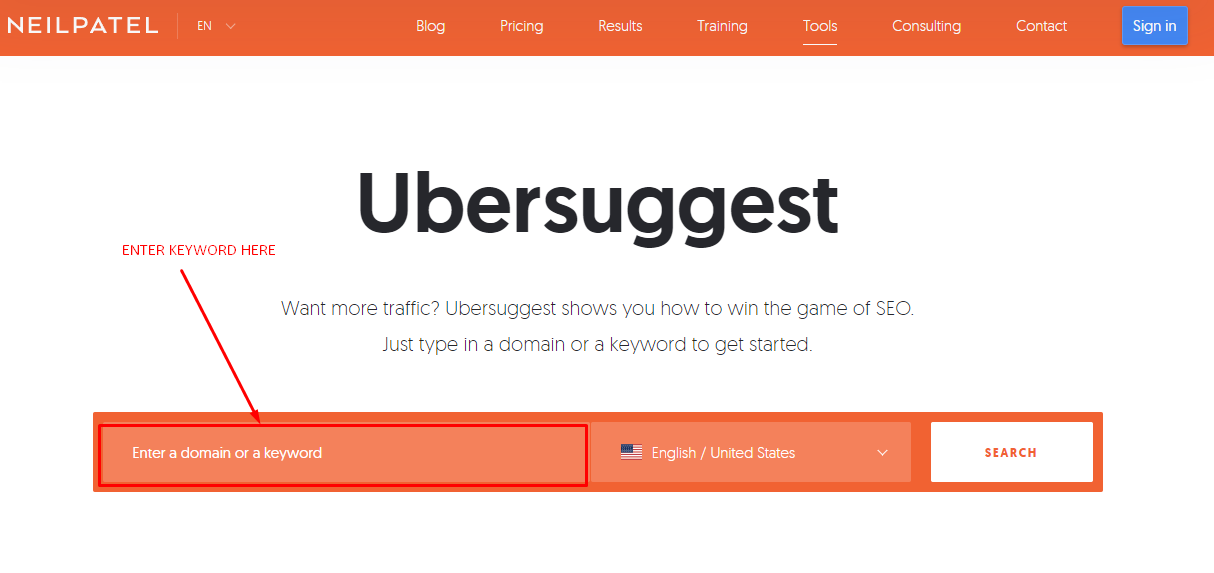 How to find low-competition high traffic keywords with Ahrefs?
You receive access to more search and click volume data and the greatest keyword research tool with an Ahrefs subscription.
Low keyword difficulty is what you mean when you say "low competition."
Search that is simple to rank for on the first page.
Based on the number of links to the top-ranking pages, Ahrefs gauges low keyword difficulty.
KD of 5 indicates that approximately 5 links are required for your page to rank on page 1.
It's a valid measure for keyword research.
But in actuality, I have 4-page links and the top spot for a search for "local advertising," which has a keyword difficulty score of 43.
With Ahrefs, you can quickly identify many low-difficulty keywords than with Ubersuggest. Here's how:
Visit Ahrefs' keyword research tool.
Put in a seed keyword, such as "sofa"

or anything you want (maybe your business keyword).

Choose a phrase match.
Put 0 in the minimum box and 5 in the maximum box of the KD filter, then click "Apply."
There are 7779 low-difficulty keywords that you will see.
But how can you locate highly trafficked, low-competition keywords?
Take into account the fact that about 50% of searches yield no clicks.
After that, those who do click spread their clicks throughout places 1 through 10 and even farther.
Consider the following low-complexity keyword: 16,000 searches, and 20,781 clicks.
This indicates that more traffic, such as clicks, occurs monthly than there are monthly searches.

High traffic and Low keyword difficulty for example.

CPS greater than 1 is now filtered ( greater than 2 if you want to be adventurous).
(You may also filter this keyword list to remove pointless terms and include commercial keywords, for example.)
The anticipated traffic to the top search engine ranking sites is now visible when you click the SERP button.
These pages will rank for a variety of keywords.
The top page receives 8159 visits per month.
This is a great illustration of minimal competition and huge traffic in the age of highlighted snippets and zero-click searches.
Let's find another high-traffic and low-competition keyword:
Set your keyword filters to range from 0 to 0.

Filter by CPS clicks per search

"danish sofa" 400 people seek this each month.

Total Clicks are 792.

To obtain an estimate of the volume of visitors to the top search engine ranking pages, click the SERP button.

The top pages receive 239 clicks.

Even the typical result on page 1 generates more than 110 clicks monthly (excluding result 6)

Steps to find lower competitive keywords using the Semrush SEO tool.
Step #1:
Create an account on Semrush by going there first. Semrush offers a free account creation process. (Read more about price information here.)
Step #2:
Next, sign in to Semrush and type your blog's address into the search bar. Choose the option that says "Yourdomain.com in Domain Search."
Step #3:
Next, scroll down the page till you come to the part on competitive analysis.
You may view two sections where you can see the performance of SERP ranking and your top organic competitors (strengths of ranking).
To discover the keywords of competitors, you can employ any technique.
main organic competitors, listed according to the level of competition
Identify the strengths and weaknesses of competing domains with a competitive positioning map.
Step #4:
Click on the URL of the competitor's website.
Here are the popular search terms that most frequently lead people to one of Pitiya's Google competitors.
You'll notice that those are listed in decreasing order of overall traffic proportion.
Let's perform magic now!
See the link for "Advanced Filters" Just click it.
And include these words
Include Keywords with Difficulty Under 50: to get keywords having low competition 

Include More Than Three Words: To specify the purpose of the term. The longer keyword phrase allows you to comprehend the keyword's intent.

To reach a much wider audience, including a volume higher than 200.

These statements can easily be changed by including the term "excluding."

Remove keywords with a difficulty level of 80.

Leave Out Words That Are Less Than Three

Volume Under 200 should be Excluded
Step #5:
Select "Apply" from the menu.
Oh, snap!
Keywords with low levels of competition yet big volumes of traffic.
If you want to narrow down your search, even more, you can see keywords in descending order of keyword difficulty.
However, I won't because I got low-competition keywords. I'm interested in learning which search terms are more popular on the competitor's website. Now I've completed it.
Learn how to uncover low-competitive organic keywords with Semrush's other keyword research tools, such as Keyword Gap Analysis, by reading the guide to Semrush Keyword Research.
Finding normal competition keywords can only be done using one way, which is keyword research.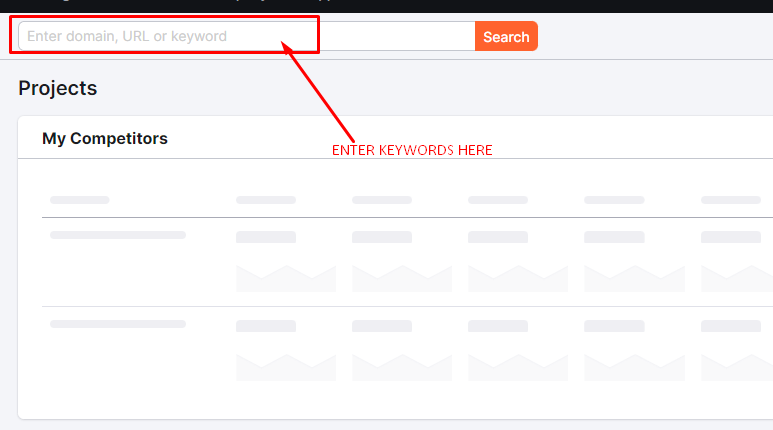 How to Generate Less Competitive and LSI keywords using the keyword Sheeter?
Point 1:
Open keywordsheeter.com and Enter the terms you obtained from the Google search panel at in keyword Sheeter search box.
(Note: Adding pertinent keywords will help you find additional related keywords. It will be more difficult to remove on-topic keywords if you add unrelated keywords).
To obtain relevant long-tail keywords for the content marketing initiatives, you may additionally provide positive and negative keywords.
Point 2:
Press the "Start sheeting" button to create long-tail, uncompetitive keywords.
Point 3:
After receiving a considerable number of search requests, select "Stop Job" from the menu.
You have created a few terms that are pertinent to the Google Search Console search queries. They might be included in a keyword traffic volume calculator like the search volume estimator function in Google Keyword Planner.
You'd probably discover that they don't have a lot of search volume. But believe me. These exist. I can demonstrate that these receive substantial SERP impressions.
After learning a few techniques for identifying low-competition keywords with high traffic volume, let's move on to the next section, which involves examining SEO rivals.
It is a crucial step in the process of ranking for low-competition keywords.
Find High search volume, with low competition keywords for YouTube.
Using the YouTube Search Bar to Find LSI & low-competition keywords:
Have you observed that when you put any query in the YouTube search field YouTube always suggests some autocomplete queries?
A simple search on YouTube for "how to tie a tie" will return a list of possible searches for you to look into.
Take note of these recommendations. Because users are now looking for them, YouTube is recommending them. These "freebies" can serve as a starting point for your investigation.
Just make sure you're using the right verbs to make the ideas more specific to your specialty.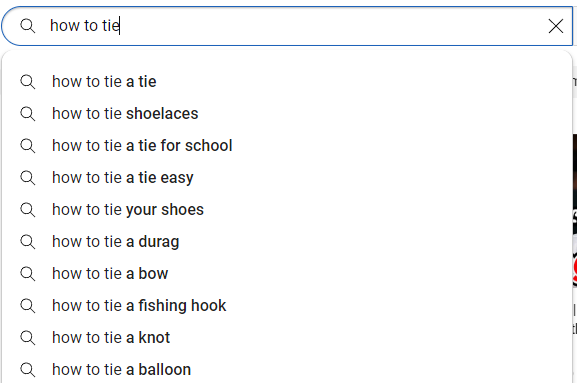 Play the YouTube Search Bar Alphabet Game:
The game of alphabet search is another option. Simply add one letter to a keyword or phrase once you're comfortable with it. Then repeat this procedure for each letter of the alphabet.
As an illustration, you might type "how to make slime" followed by the letter "A." Try "how to make slime" followed by the letter "B," and so on. How many long-tail keywords you can get with this trick is astounding.
Use Keywords That Grew Smaller YouTube Channels:
Even if you might not think you have anything to gain from a channel with only 50 subscribers, you do!
Small creators have been known to receive thousands of views simply by using the proper keywords.
Imagine what those keywords could do for you if they are effective for them.
Here's where to look for those key phrases:
Install vidIQ. You may save time by using our tool, which displays the number of subscribers for channels that appear in YouTube searches.

Next, look for relevant results on YouTube for your proposed video topic.

Find videos with thousands of views that are also from channels with fewer than 1,000 subscribers by searching for them in the search results.
More on YouTube: SEO For YouTube: Optimize Videos for YouTube Search Ranking
How to find low-competition keywords for Fiverr?
There are a few techniques to locate low-competition keywords on Fiverr.
Using the "Keyword Suggestions" function on Fiverr, the "Keyword Research" tool on Google, or a program like Keyword Planner are a few common techniques.
Using tools for keyword research like Google AdWords Keyword Planner is another method for discovering low-competition phrases. You can use this tool to locate keywords with a lot of search volume and little competition.

It's crucial to check the level of competition for each term after you've found a handful with low search volume. To find out how much competition each keyword has, use Google AdWords or other keyword research tools.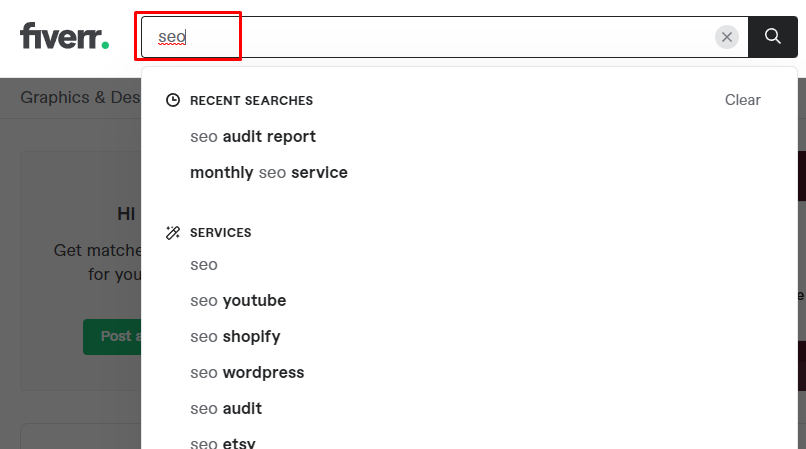 Read:
What Are Low Competition Keywords?
In other words, low-competition keywords are those that are easy to rank for on Google's search result page.
In terms of keyword research, there are two major categories.
They do:
SEO keyword analysis

PPC keyword analysis
And the Keyword Difficulty Score can be used to gauge how competitive many (nearly all) keywords are (If SEO Keywords)
Bid for Cost Per Click (CPC) (If PPC Keywords)
The tougher it is to rank for a specific keyword or keyword phrase on the SERP, the greater the keyword difficulty score.
The Keyword Difficulty score is on a scale from 0 to 100.
So, by determining a keyword's keyword difficulty, you may comprehend the likelihood of ranking for that keyword.
Do you want keywords with high or low competition?
We always choose low-competition keywords to get ranking opportunities in Google SERPs. Keywords with low competition are always better and fast in Google.
However, if our website has high authority and the domain age is very old then we can sometimes work on high-competition keywords as well.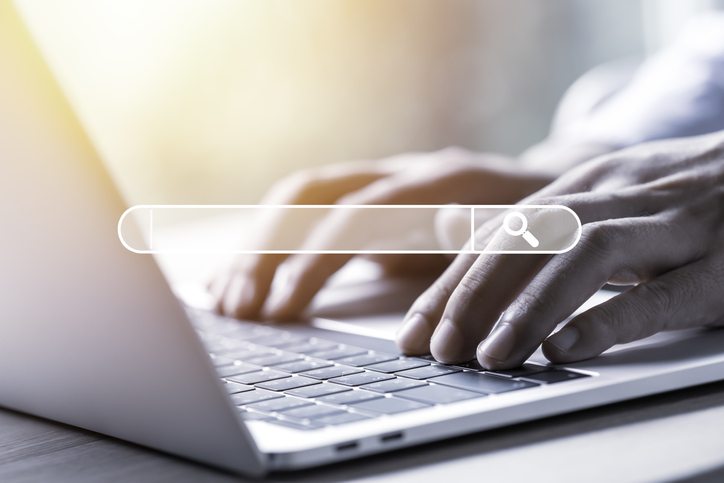 Which keywords have more traffic?
Commonly short-tale and trending keywords contain more traffic potential. But Short-tail keywords are hard to rank and difficult to get traffic.
That is why the maximum number of people use long-tail keywords to improve their website traffic in the initial stages.
Sometimes long-tail keywords contain a decent amount of traffic as well.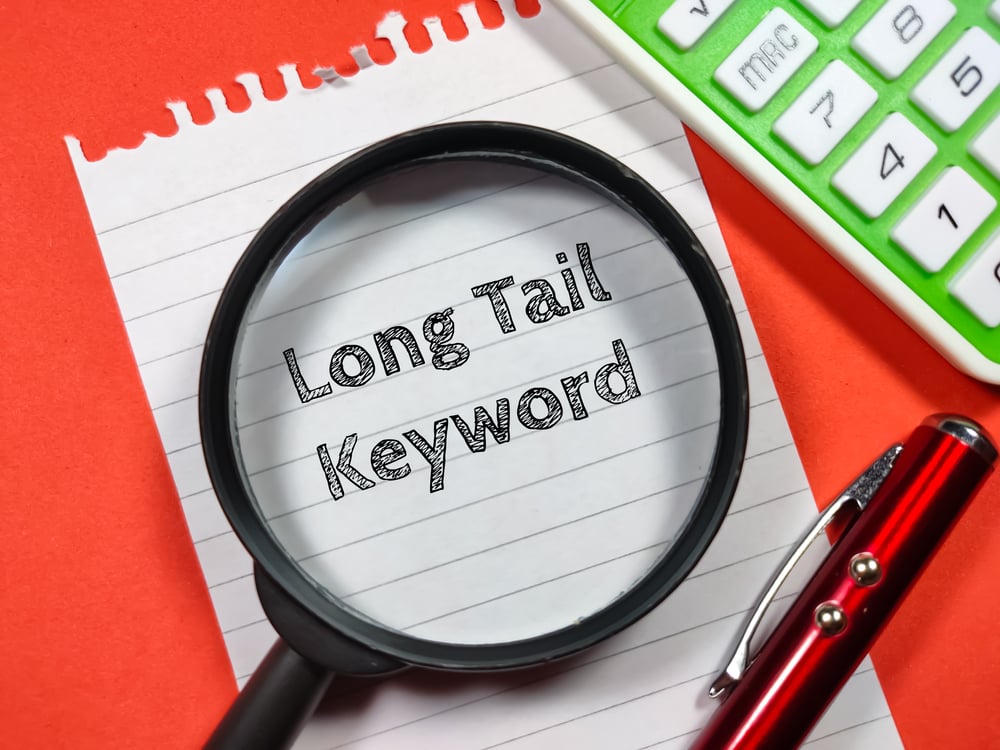 How do you find low-competition keywords with high traffic?
As an illustration, follow these steps if you wanted to find transactional keywords with little competition:
Insert your seed keywords.

Select the keyword ideas report for "Phrase match".

Use the KD filter (KD 10) to find keywords with little competition.

Include terms like "purchase" and "cheap" in the filtering system.
Is low competition good for keywords?
Low-competition keywords are those for which there are fewer businesses and websites openly competing with SEO for top organic rankings.
These keywords offer fantastic prospects for an SEO strategy because they face less competition.
They are definitely good for SEO and Google rankings.
Where can I find low-competition keywords with high traffic for free?
The objective is to locate low-competition keywords that are related to the service or web page I'm attempting to market at the time.
After discovering them, I make blog posts about them that include links to the target pages.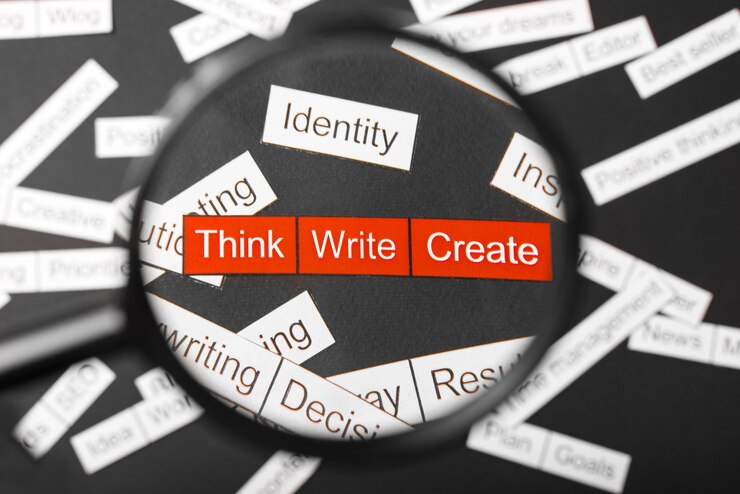 Which keywords are the best to target in SEO?
Long tail keywords are lengthy search queries that users enter into Google and other search engines (often 4 words or more).
Additionally, they generally have a lower keyword complexity compared to "head terms" of 1-3 words.
Long tails are therefore typically the greatest keywords to start with for those who are new to SEO.
More on keyword research:
40+ Answer the Public Alternatives [Free + Paid Both Included]
How Many Keywords Should I Use For SEO? [Use 1 Only]
How to Choose the Right Keywords for SEO?