It takes a lot of time and effort to write content for your blog or website.
The first question that will come to your mind is how many words should your blog post have for SEO. What is the average?
So Let's discuss the ideal blog post length.
Does word count matter for SEO?
A lot of SEO experts claimed the word count and length of content affect webpage rankings but Google has denied this theory.
Google Search Advocate and Webmaster Trends Analyst, John Mueller, commented that word count does not really matter when it comes to higher rankings in Google.
His literal statement was, "Just blindly adding text to a page doesn't make it better."
What is the ideal blog post length?
According to a HubSpot study that has done in 2021, the ideal blog post length for SEO should be around 2,100-2,400 words.
A lot of SEO professionals think 200 – 500 words are ideal for a blog post, but HubSpot data is totally opposing them.
How long should a blog post be?
There is no word count limit for blog posts in all industries.
It's all about fulfilling search intent, fully answering the query in the right way, and adding value to content.
The user that landed on your article should be satisfied with the answer he was looking for.
If your blog post is 2500 or even 3000 words long but does not fulfill the user query and topic intent, that blog post is useless for Google.
Just like that 500 words long article that are not satisfying the user query is worthless.
Let's have an example if you are writing "An Ultimate Guide about SEO" then you can't just end that article in 500 words.
On the other hand, if someone is searching for a celebrity age, you can't write 3000 words on a celebrity age, this is a short topic.
Opinions and Case Studies
Let's talk about an experiment.
Searching in Google and analyzing top websites from results we have found that the maximum of those web pages' content word count was 1500 – 2500 words.
Articles with 1500 – 2500 words fulfilled the topic intent and query explanation in 1500 – 2500 words and got ranked on the first page.
Does it mean that you should write an average of 2,000 words or more than 2500 words to beat all of these websites in search rankings?
The simple answer is: NO
Don't do that. Just don't.
Let's take a look at the opinions of top SEO professionals and content marketers on this.
The inbound marketing leader Hubspot stated that the ideal word count of the blog post is 2,100 to 2,400 words.
According to Neil Patel, content length depends on the topic intent and industry competition. However, an average estimation of a blog post's ideal length is 1,100 – 2,700 words.
SEO-leading blogger Backlinko analyzed 11.8 million websites from the top-ranking search results and his discovery was amazing. According to him, the average Google first page result webpage contains 1,447 words.
All these studies are just assumptions and average ideas, you don't have to take them literally.
Long blog posts vs. short blog posts
In 2023 size does not matter. value matters.
A long article doesn't always mean it's better.
Let me explain why bigger doesn't mean that it's better.
In 2015, Brian Dean created the content backlinks strategy and named it the "Skyscraper Technique".
It was a revolution in the content marketing industry.
This technique was all about checking the competitors' content and creating our content better in every aspect including word count length, quality, and everything.
At that time newbies just focused on the content word count and started creating more long articles than competitors.
But now it's 2023 things have changed, and ranking in Google is not that simple.
It's all about covering the topic according to the query.
When you search "dollar rate" on Google you want to see the current dollar value not the history of dollar currency.
Some short and quick topics could be covered in 300-400 words.
Some topics might need to be covered in 600-700 words and some around 1000 words.
How to find the ideal blog post length for SEO?
So after understanding everything, how can you find the perfect length for your blog post?
Keep 2 things in mind:
Topic research

Search intent
You have to do the topic research and analyze the search intent, to find the content length in which the query answer can be covered.
Your goal is to answer the user's question with a simple and satisfying explanation, not meeting a specific word count number.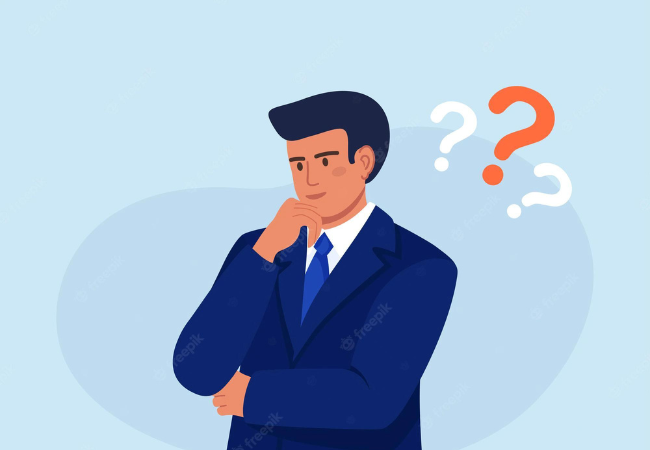 How many words should a blog post be for SEO?
If you search on Google "what is an ideal length for a blog post for SEO?
You will find 68% of marketers claiming that 200-700 words are the ideal word count for a blog post to rank higher.
We consider other marketers' opinions but we never forget the fact.
The fact is that a word count of a blog post depends on your topic, industry, and competition.
In 2023 3000 word count is good enough for writing on complicated topics.
And 500-800 word count is ideal for writing on short and quick topics.
Different types of blog posts with their average length
There are three types of blog posts written by bloggers and writers:
Response – Answering a question blog post (1500 words)

Staple – how-to or top list posts (2500 words)

Pillar – in-depth blog post (3500+ words)
The formula is simple: Create a post that is helpful for users, and valuable for Google and your post will rank much higher than others.
It's not about tricking Google with the high length of your blog post.
It's partnering with Google to provide the best valuable answer to users for their queries.
Ways to decide the Length of Your Blog
Deciding the ideal blog post length depends on multiple factors.
We will explain all the factors and why blog post length matters.
The Different Lengths of Blogs

Decide your Audience

Know your Reach

Optimize Blog Post Length for SEO

Divide Long Blog Post To Sections

Save time while writing Long Posts
If you have a blog, It is important for you to learn how content length can help you generate more leads or sales.
If you have ready your content marketing funnels plan, let's learn how you can write such smart blog posts.
A post that can reach more people.
The Different Lengths of Blogs
People usually think that short blog posts get more consistent reads. Well, it's a big myth. Let us bust this myth today.
Here is the length of blog posts according to their nature and value.
A post between 200-400 words is ideal for writing quick discussions, the latest news, and product descriptions.
Such posts don't get social signals and are not helpful for SEO.
But writing 200-400 words on trending news and hot topics can help gain organic traffic as well. Because Google loves fresh content.
Posts between 400-600 words are smaller that cover basic short topics. These posts are for people who don't like to invest more time in reading blogs.
Such posts get more social media shares but are not much beneficial for SEO and organic traffic.
Blog posts with 600-1,000 words contain reference links, including influencers, and create topical SEO authority.
Such posts are educational with a touch of journalism.
Blog posts with 1,000-1,500 words help you to generate more leads and sales for your business.
If your article is valuable and helps the user then the length will help a lot to generate relevant traffic, and get natural referral backlinks.
1,500-2,500 words:

These blog posts are favorites of search engines as they are long enough to cover the topic and add value to the content.
A study shows that top rankings blog posts contain 2,450 words.
If you want to generate more organic relevant traffic and get reference backlinks then provide value to your audience, and add call-to-actions in the content or any downloadable content.
Decide your Audience
Does the length of the article really matter to your audience?
Yes, It does. Your audience needs to like it.
Now you have figured out who is your audience.
You have to keep your target audience in your mind while deciding the ideal length of the blog post.
Following are the questions you should ask yourself before deciding the ideal length of your blog post.
On which social media platforms does your content get the most shares?

What kind of social media sources your audience is using?

What kind of content your audience is sharing on their social media accounts?

What is the length of blog posts they are engaging with?
After getting answers to all of these questions you will find the ideal blog post length according to your audience and topic. There is no specified word count number for each blog post.
Know your Reach
You are ready to write an impressive blog post.
Now it is important for you to acknowledge that your post should reach the right audience, not just the audience.
The quality of your content shows the quality of your brand and the level of your business.
While deciding word count you should know that every word of content has the potential to reach your targeted audience.
Relevance of your words to the topic and pointing to the reader's query can help more to attract the right audience to the right place.
People are searching keywords & queries in Google every minute.
Write each word pointing to the relevant queries so that Google rank your blog post to those relevant topics and your article can reach the right audience.
Write every word of your content valuable and attract users to land on your blog post.
If you keep in mind the words' relevance to your audience and write the article accordingly, your blog post can reach the right audience and get more shares.
Optimize Blog Post Length for SEO
To make your blog posts more Search Engine (SEO) friendly ideal blog post length really matters.
Experts noticed that articles with 1,000 – 1,500 or 1,500 – 2,500 words get more reach and more audience engagement.
Leading marketing blogs and agencies have also stated that the length of your blog post will have an impact on your SEO.
You can read the opinions of HubSpot, Moz, and Search Engine Journal on this.
See how they explain the length of blog post impact on SEO.
Remember that writing a long post allows you to include more backlinks opportunities, call-to-actions and convert users to customers in an easy way.
If your long blog post will be interesting enough to stick users on the page for more time, it will reduce the bounce rate and increase your blog post rankings.
You should utilize the content length in a good way to make it more SEO friendly and maximize the chances to reach a broad audience.
Divide Long Blog Post To Sections
Now you have understood your target audience, understand your reach, the importance of length, and the value of SEO for content, now just start writing the post.
But wait, it is not easy at all to write a detailed long blog post.
Writing a long blog post consumes too much time, energy, and research.
Also, your long blog post could bore the user if you don't write it in the right way.
You have to keep your blog post interesting and maintain length.
The solution is to divide the long blog post into different headings and parts.
Following are a few common ways to divide your long blog post into different parts and make it more interesting:
Write short paragraphs

Add spacers or white space between headings

Include vibrant, visually appealing high-quality images (don't forget to use ALT TEXT in images)

Bold a few words or a sentence where appropriate

To make it friendly, add in emojis (if it doesn't look cheap or low quality)

Divide paragraphs using call-to-actions or click on Tweets.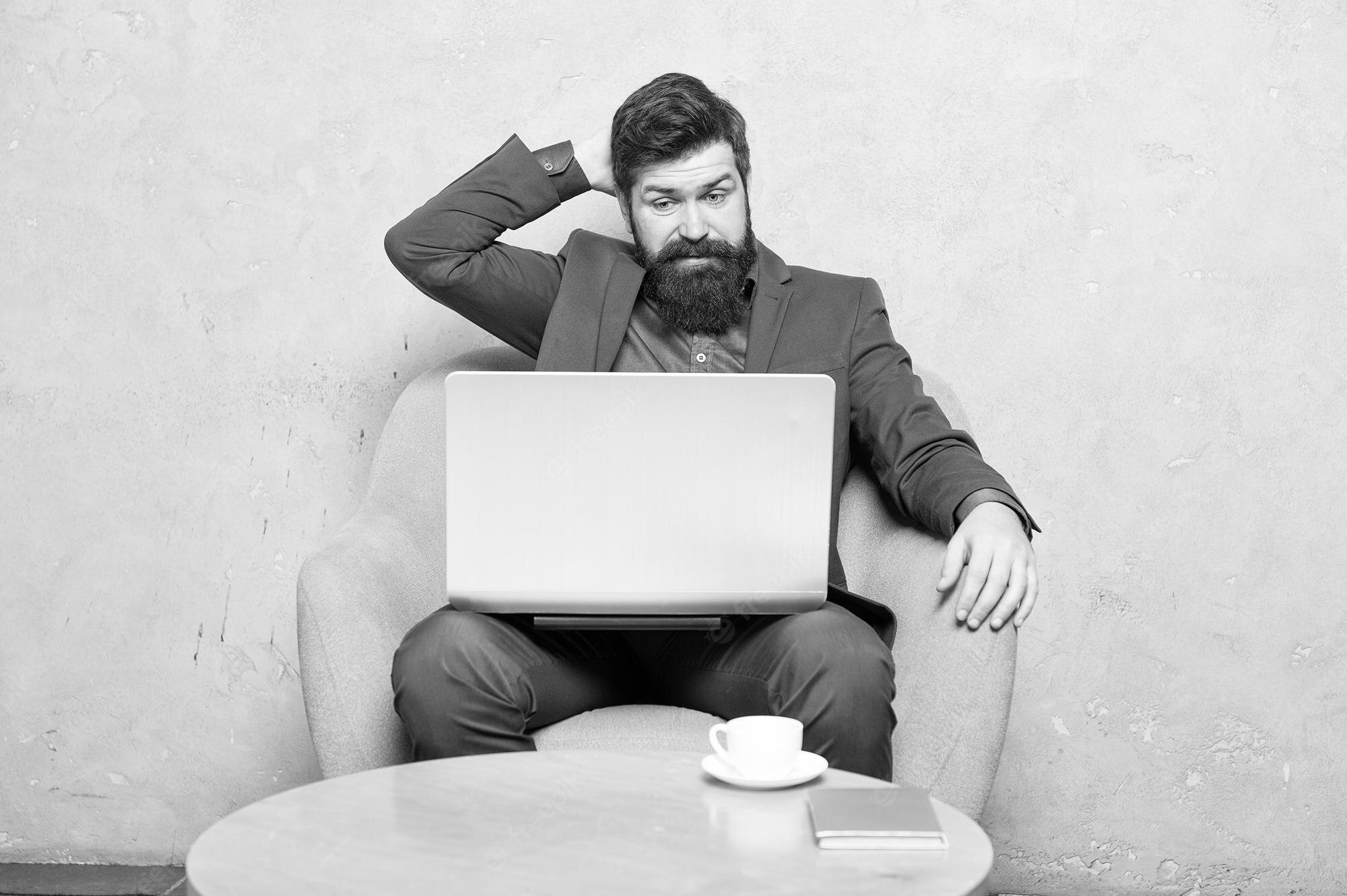 Save Time while Writing Long Articles
It takes a lot of time to write a long article, you have to do keyword research, create outlines, and headings, add images, find anchor text for outbound links, do SEO, and a lot more.
But the quickest method to writing a long article is, you have to focus on what is important.
Prioritize things.
Just focus on quality and answering the user's query, that's it.
Don't think of too much SEO.
Just make it more user-friendly not Google-friendly.
Don't focus on ranking.
Focus on satisfying users with good reachability and attractive writing.
What are some blog post-article-length statistics?
Forbes did research and according to them, a blog post with 1500 words gained 68.1% more tweets and 22.6% more Facebook likes as well.

44% of bloggers report publishing new blog content between three to six times per month. (Orbit Media)

According to Courtesy of orbitmedia.com, 55% of bloggers write below 1000 words in their blog posts.

20% of bloggers write more than 1500 words in blog posts.

77% of Internet users are interested in reading informational blogs.

According to Courtesy of Nescred: A normal reader spends only 37 seconds on a blog post.

According to Courtesy of Impact: After publishing 21-54 posts, it noticed a 30% of blog traffic increase.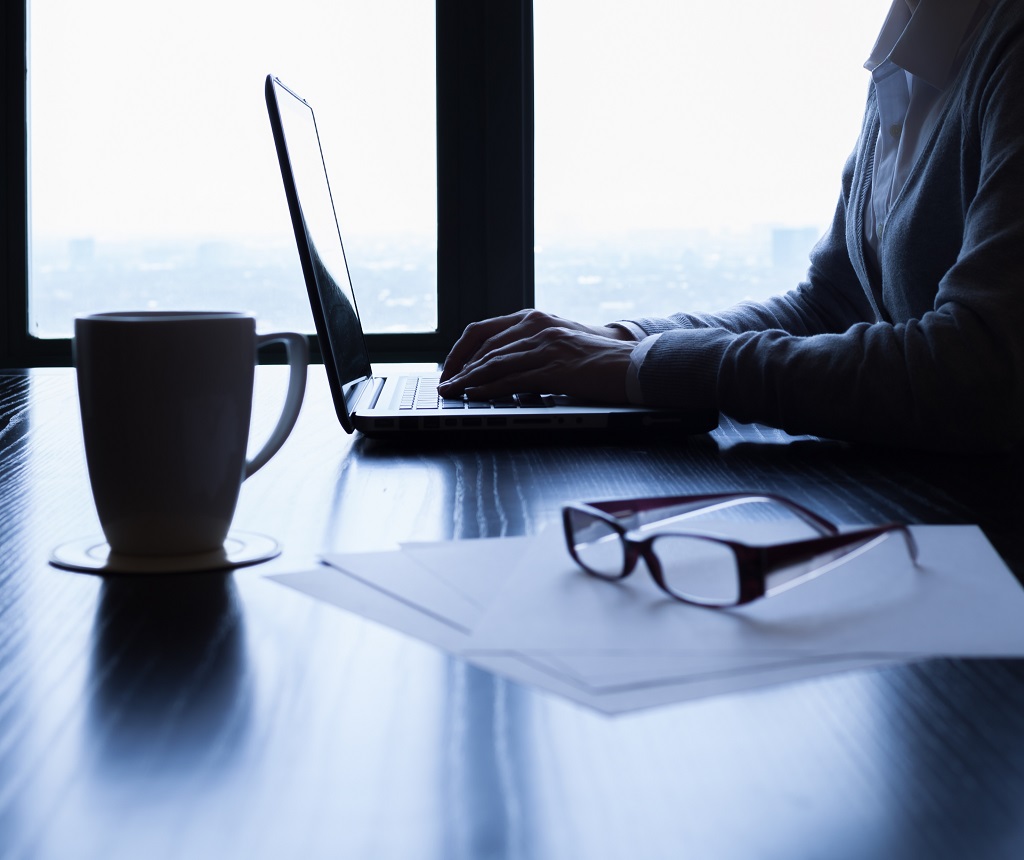 Are 500 words enough for SEO?
Writing more than 300 or 300-500 words is good for normal pages and short blog posts.
While product descriptions could be 200+ or between 200-300 words.
Writing more detailed articles will help Google to understand what the article is about.
If Google understands your blog post more clearly, it will rank your blog post article higher.
Are 1000 words enough for a blog post?
1000 words are enough if the topic you are writing on is not too short and not too long as well.
And 1000 words are not enough if your topic is vast or too short.
Your blog post should have enough words that can carry value.
Your blog post should be long enough to fully answer the user's question but not too long with unnecessary sentences that make the user feel bored.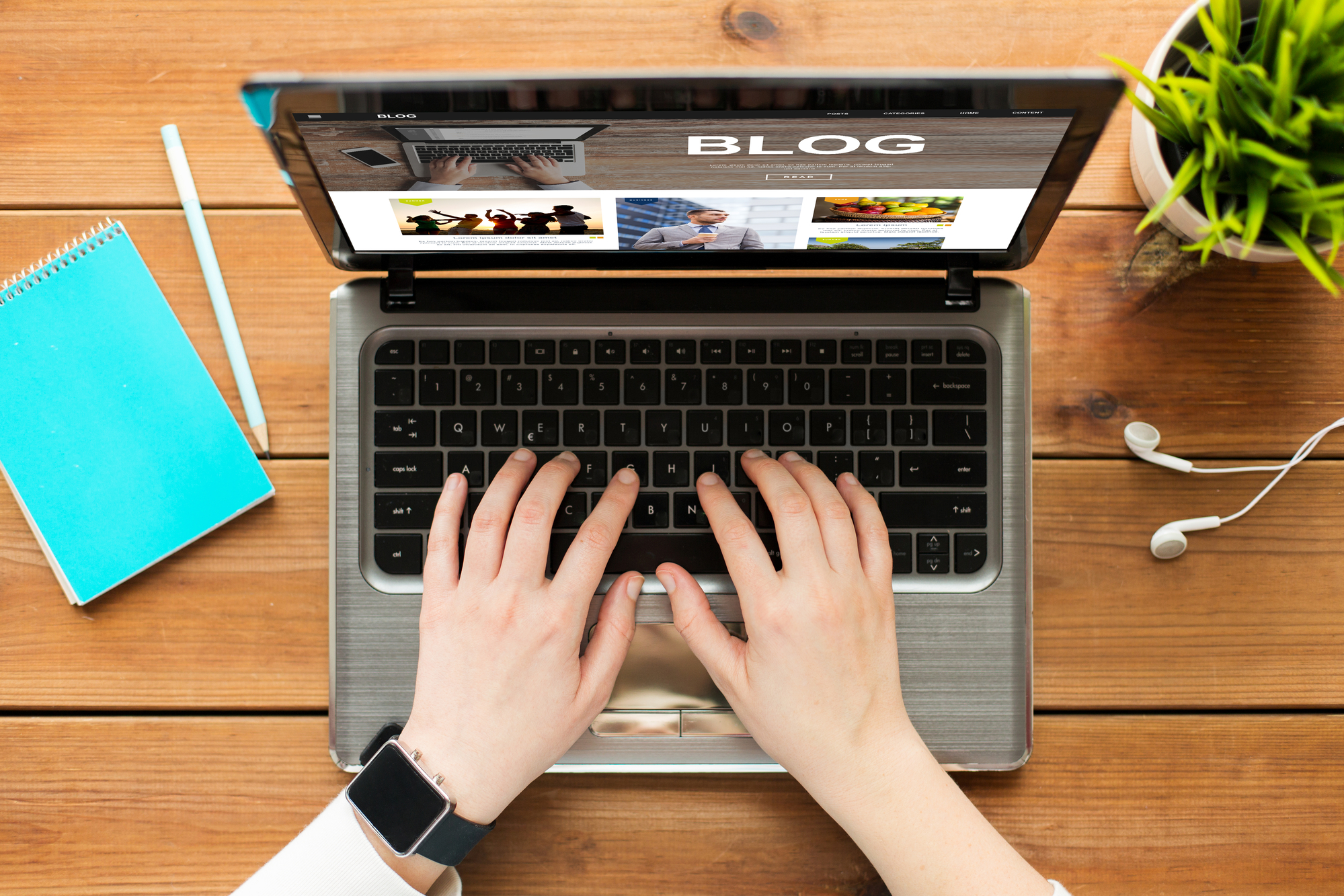 How long should SEO 2023 blogs be?
After reading a lot of blogs and considering top experts' opinions we have found that the ideal blog post length should be between 1500 – 2500 words.
In our personal opinion depending on your topic word count could be different depending on topics and industries.
Is a 500-word blog too short?
If your blog post topic is too short then 500 words are fine.
If you are writing on a detailed and vast topic then 500 words are not enough.
In the end, it depends on the topic.
According to content experts If you are writing on a short topic then you should achieve a minimum of 300 words.
A post containing 400-600 words is considered a standard blog post length for normal topics that do not require 1000+ words.
Such short posts gain more social media shares compared to long ones.
How many words per page for SEO 2023?
Experts recommend 500-1000 words of content for landing pages or service pages.
But your first priority has to be satisfying the user by answering the query and justifying with the topic search intent.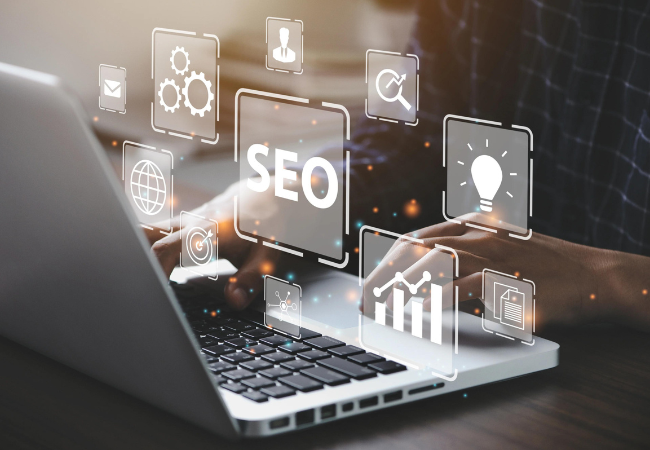 What is the ideal page size for SEO?
It is claimed that your HTML Web page's ideal size should be 100 Kb or less.
But it's not necessary to ruin the user experience just to make your webpage size less.
According to industry and topic, your page should be helpful for users.
Page size and website loading speed come as second priority after user experience. In some industries, page size could be increased just like in the eCommerce industry.
You will rarely find less than 100 KB page size in eCommerce as there should be multiple images and elements of products on the page that increases the page size.
Hire SEO Cares as your Blog Writing Agency
SEO Cares is an SEO services and article writing agency in the USA providing SEO writing services all over the world.
Our SEO expert and content writing team are always ready to help you in ranking your website and build content marketing strategies for you.
Our SEO Islamabad services are made for especially small businesses.