CTA ( Call to Action) is a marketing term that stands for a step that a marketer wants it's targeted audience to take. It can also have a direct sale link as well.
Such as it can direct the user to click on the buy button to generate a sale or it can direct the user further towards becoming a customer of it's company, services, or products.
Moreover, CTA can also refer the user to subscribe to a specific newsletter that has different product updates.
A clear and instantly following marketing message CTA is referred to as an effective CTA or call to action.
Understanding Calls to Action (CTA)
CTA nature changes according to the advertising medium. Like if there is an ad run by a charity organization on TV.
Its CTA will direct people to call a specific number of charity organizations or visit a particular page of the organization's website.
Or it directs to the newsletter which contains a "donate now" button.
There are both hard and soft calls to action and it depends on where the customer is in the journey to buy a particular product or service.
As an example, the soft call to action for a customer is just learning about a new brand or product which may invite them to study more about that product or brand.
There is a language of a direct call to action or CTAs like "Buy Now".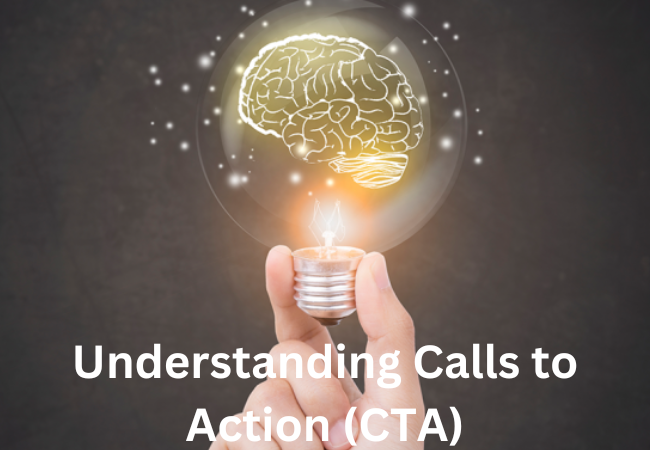 CTAs and A/B Testing
According to marketers' research, they have observed that CTA data represent a prime opportunity for A/B testing that tests marketing methods' effectiveness.
For conversion, the appearance and wording matter the most as compared to the other factors.
People who hesitate from the term "Free Trial" may react differently to the words "Access Now" or "Give it a Try".
Particularly in digital marketing, it is possible to run tests in real-time tweaking the CTA data on the basis of Click Through Rate (CTR).
CTA is a climax or end of an advertisement or just a step of the end process.
Sales filters will have a number of different CTAs where leads are cultivated and converted after collection.
Such as the process may start with a CTA which directs to try a free trial of a tool and then it continues with various CTAs and encourages an upgrade.
If the lead has not been converted it could also be followed through a final CTA to maintain the access.
In the next step, there may be an additional CTA with a discount offer after some period of time to attract customers.
Each and every CTA can be worded or spelled differently on the basis of the last CTA ignored by the user and on the basis of the feedback which you get from your potential customers through AB tests.
To manage both the CTAs frequency and appearance analytical feedback is used by digital marketing. There is a lack of feedback mechanisms in Print and traditional media that can fulfill this type of proximity.
But still, there are some audiences that can be reached through these traditional platforms. If an advertisement lacks a clear CTA it is quite difficult to turn the audience into customers.
What Is a Call-to-Action in Digital Marketing
In digital marketing CTA(call to action) is a part of the content that is specially created to get an instant response from the reader, viewer, or listener.
Basically, the CTAs are the string of words that prompt people to take a specific action.
The action could be anything that you want people to take like signing up for a webinar, attend an event, get a discount coupon, or downloading an ebook.
You can place CTA anywhere in your marketing campaign on your site in an email, at the end of your blog post, or in your ebook. There are some very common calls to action like "Buy Now" and "Click Me".
But these calls to action are not very effective as they don't give any reason to customers to buy a product or service and do not have any type of context.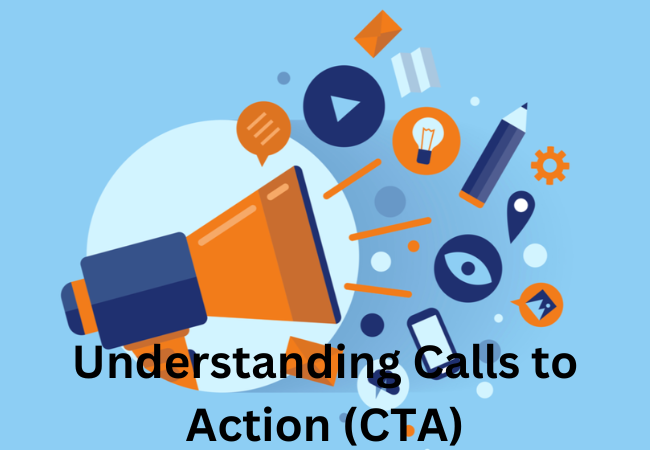 Tips for Writing Effective Call-to-Action
Starting with a strong verbal Action
You should use a strong action verb that resonates with the viewer or reader. Because it will make it quite easy for them to understand exactly what action you want them to take.
So, to write an effective call to action you should start with the action verbs which convey to the viewer clearly what to do.
Use provoking Words 
Often marketers use the emotions of their viewers and mostly it works. Because emotions urge us to take action to move forward.
As an example, the use of an exclamatory point (!) reflects enthusiasm.
Include a Valid Reason for Click
The reason why a viewer clicks should be clear and it's worth mentioning it. There must be a valid reason in your CTA that prompts people to click on it. Like as we have mentioned earlier the word Click Me does not convey a clear sense of the message.
Another mostly used CTA in the form is submitted but there is no valid reason for them to do so. Here is an example of a good CTA: "Receive a 10$ off Coupon on your next purchase by joining our mailing list"
You should think about the viewers like what they will get in return if they will take an action by following your instructions.
Take advantage of FOMO
The fear of missing out on something is now part of our culture and it's all due to the internet. You can use this for your benefit.
This tip is followed by the Community type and time-sensitive CTAs.
For an e-commerce store Buy now! Only 3 stocks left are a great example of CTA. Another example of such CTAs is promos with timers on them.
The same method is followed by HubSpot to attract marketers to join their email lists.
Like they use the CTA "Join the community of more than 300,000 marketers and business owners".
Match your Message with a Promise
It simply means that the call to action should match exactly what the viewer will expect while clicking on it.
As an example, a CTA with "download this ebook" should directly lead to the landing page with the same message.
If you will not do this you are just adding confusion.
Some people also use the homepage of their website as a link for their CTAs.
Use devices to your Advantage
You can customize the CTAs you want to display according to the platform you are using and it depends on the device.
Let's take an example: the message of click to call would not make any sense on a desktop but it would be perfect for a mobile display.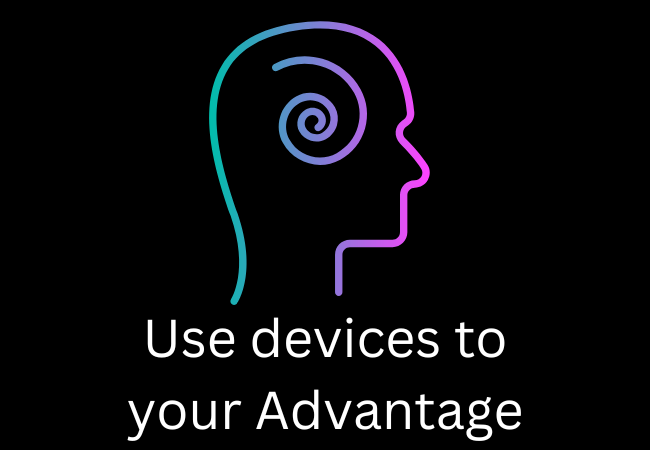 Be Creative
You can do something creative and use simple text links, flowery wording, and images.
You must try the A/B test and see which method works well for you regardless of what you want to choose.
As an example, we can ask you to download the case study on how to increase the traffic of a B2B company and leads. It is an example of a text link.
Use Numbers when Possible
Most people like numbers which mean specificity.
The specificity refers to the concrete results. There are two things due to which every marketer could not promise concrete results
They don't have quality products or services

They have not tried using their own product or services.
They just use what the spec sheet conveys or what the product managers say about that particular product or service.
This means first you should use the products or services.
Because if it helps you to accomplish what it says then it will have a great impact. Now as you are fully aware of how to write an effective call-to-action.
It's time to get the most out of it. You can go back and remove all the CTAs which do not offer value and replace them with some useful CTAs.
If you will use these tips your work will be futile. The newsletter subscriptions are not enough which means you have to create some valuable content for your audience.
Use Targeted CTAs
These methods can help you to target and convert customers. Intent Targeting: Intent marketing can play a crucial role to convert customers.
Because it is considered one of the most effective ways to engage audiences with the most relevant CTA.
As you can find out who your customers are, where they are coming from, the content of the page, and which kind of intent you indicate through their behavior on your site.
Relevant Campaigns

: These types of campaigns are used by marketers to engage the audience to their website with the relevant campaigns on the basis of their interest and behavior.

Target based on the stage of the funnel:

You can connect your email marketing tools to retarget the customers with ConvertFlow.

This means you can engage, guide, and convert customers at any point of your marketing funnel with the correct CTAs.
Pay Attention to Visual Design
According to different research, you can raise different emotions through colors and visuals.
Some studies show if you use some distinct colors on your website you can inspire different emotions.
These factors reflect that selecting the right color is more important for your CTA than you imagine.
You should use some contrasting colors to make your CTA stand out.
But you need to make sure that these colors also work with the design of your website. For such practices, WordPress is quite a good practice.
The white CTA button will not only fit your website design rather they will also grab the attention of your visitors.
Moreover, you also need to make a good shape for the CTA button. It's your choice whether you want to keep its shape square or round.
But it's all good until a visitor can identify that it is a button.
But if you want to play safe then you should prefer square buttons.
Because they are one of the most common shapes of the button and it is easy for people to find them as clickable objects.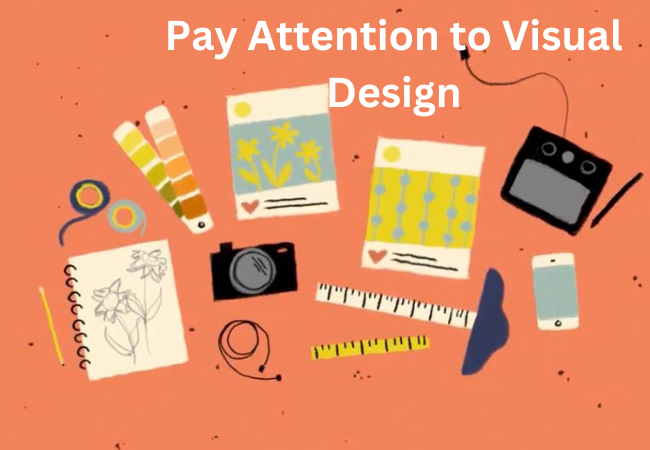 Find the Right Spot for Your CTA 
It has been observed that almost 10 years ago about 80% of people spend their time above the fold.
Because of this reason, it was recommended to place the CTAs at the beginning of the blog post or page of a website.
But the way people act online has changed quickly with time and a great increase in mobile usage.
These days scrolling is normal and the position of CTA depends on exactly what you want to achieve. If the product or service you are offering is very simple and familiar then you can place your CTA above the fold.
But if you are offering more complex services or products which need a thorough explanation then it will be better to place the CTA at the bottom of the description.
Know your Devices
It is very important to create an effective and killer call to action.
But it also recommended customizing your CTA on the basis of the device which is mostly used by your audience.
Desktops and tablets are considered the same devices by Google.
Because the screen sizes of both of these devices are the same and people also use them to search in the same situation.
Let's take an example of a person sitting on the couch and he sees an ad on TV for a particular product in which he has an interest.
In the next step, there is a great chance that he will grab his tablet or laptop to search more about it.
As compared to the desktop and tablets mobile devices have quite different user behavior and intent.
Which makes it to judge and design your CTA on the basis of the device. The users who search for something on their tablets or desktops are usually doing research and are not ready to commit.
But on the other hand, users searching on mobile devices are often looking for quick results.
If someone is seeing an ad on a moving bus or while walking down the street, he will quickly bring out his mobile phone and search for what he has seen before he forgets about it.
This search will more likely result in a phone call to complete the action instead of browsing a website to search more about it.
That's why it is recommended to make phone call-centric CTAs for your ads that appear on mobile devices.
For this, you can use the call to action such as "call us for more information" or "call now to get started". It will help to guide your targeted audience to a specific action that you want them to take.
Here are the two ways to make this technique more effective: Google search engine provides the ability to its users to set a mobile preference for their ads that allows designating the advertisements to only appear for the search terms completed on the mobile devices.
By using this option you can focus on your CTA to generate more phone calls. You have the option to enable call extensions that allows you to display your number with your ads.
You will get this option for all devices and we will recommend you get the most out of it. Bue Google also adjusts the way your call extensions are displayed on mobile searches automatically.
Instead of your number, it will display a small call button that allies one-touch dialing. That is known as the "Click-to-Call" function of Google.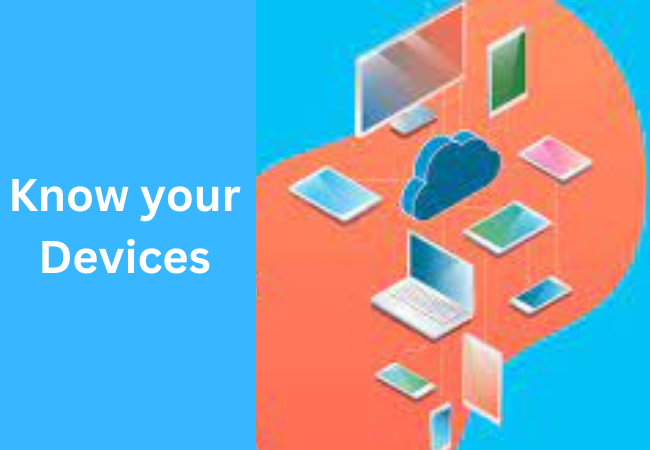 What Are Some Examples Of CTA's?
Till now we have discussed how to write an effective call to action and how you can use CTA to get the most out of your marketing campaign. But here we will give some examples of CTA.
Like any other thing, CTAs also need to be done in the right way to be more effective. While creating CTA you must keep in mind that you are encouraging your visitors to take action.
You want to get their attention and want to show them something which will take them to your sales funnel.
This would be done with the help of simple instructions such as saying "do this".
Maybe you think that it is better to be polite while speaking with a potential customer and in most cases, you would be right as well.
You need to be straightforward when it comes to compelling calls to action. Just straight away get to the point and guide your users on what to do next.
As you want them to do it right away which means you need to be quite straightforward as explained earlier because if they will think about doing it on another day then maybe they will never get around to doing it.
Here are a few compelling call to action examples:
Go watch this video.

Signup for our newsletter.

Read our other blog.

Click here to save

Get this tip

Sign up to get a discount coupon

Get on a Phone call
The way you write your CTA has a considerable impact on how likely a user is to click on it. Sometimes, even a single word can make a big difference.
As an example when ContentVerve changes phrasing from "start your free trial" to "start my free trial," they observe about a 90% increase in clicks. 
By changing the wording the visitor was being addressed in the first person helped to make their free trial instead of somebody else's free trial.
Always make sure to use an action verb.
As you want them to do something which means you should use an action phrase that helps to inspire them to take an action.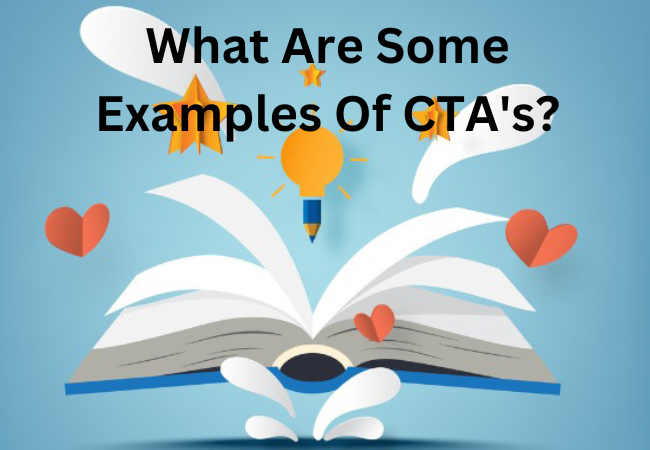 FAQs
What CTA means?
On a website, CTA or call to action is a prompt that tells the visitors to take a specific action.
Basically, a call to action is written as an action phrase or as a command like 'Buy Now' or 'Sign up, and typically it takes the form of a hyperlink or button.
What is the purpose of CTA?
Mostly, the CTA s are used on the websites to get the attention of the potential leads and convert the existing leads into customers.
The purpose of a CTA is to compel the user to take a particular action.
What is CTA in social media?
In social media, CTA is a prompt that compels your visitor or audience to take a specific action.
This could be part of your website, ad, or content that invites the reader to take an action. Normally, you will find a CTA at the end of a webpage or a blog post.
But they can also appear anywhere on a website or even within a social media message.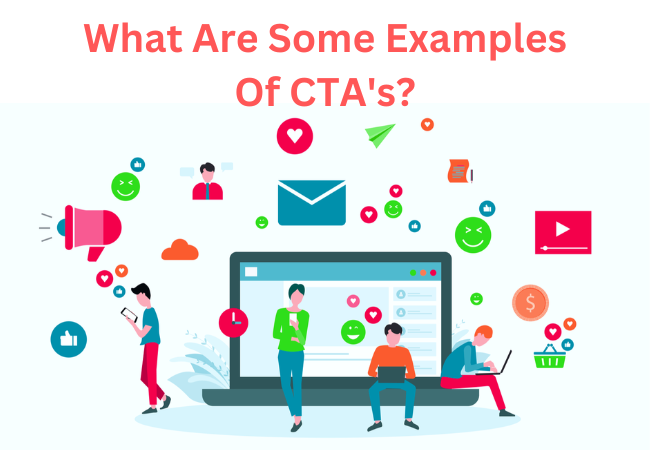 What is a good CTA?
A good CTA will help your user to take a final decision and give meaning to your content.
Users always need some kind of direction to know what to do next even if it's just a two-word phrase.
The CTAs which develop a sense of urgency can help to increase conversions. You must note that one Highlighted CTA is one of the common ways.
Does every social media post need a CTA?
There should be a CTA on each and every page of your website which leads the user on your sales funnel.
Because they will leave even without responding to your CTA when they reach the dead end.
You don't need to have the same CTA s for each page. Rather you should use some small steps which lead the user toward your ultimate goal.
Why Prefer SEO Cares as your SEO Services Company?
Nowadays, your online business demands some affordable and result-driven SEO and digital marketing services.
SEO Cares has many years of experience in digital marketing and SEO with a great number of clients all around the globe. We have a dedicated and special team of digital marketers and SEO experts.
SEO cares is one of the trusted choices for professional digital marketing services. You can also partner with our digital marketing experts team to improve your website traffic and generate more leads and sales for your online business.