You are already behind your competitors if your small business does not have any kind of digital marketing strategy.
Then You need to know about digital marketing ideas for small businesses if you want to start a business.
It becomes more important if you want to start a small business because it requires more promotion and marketing than a large business.
That's why a proper digital marketing strategy or plan is very important for every small business.
Digital Marketing Ideas for Small Businesses
Here we have a list of digital marketing ideas for small businesses which can help you to take your business on the right path and direction.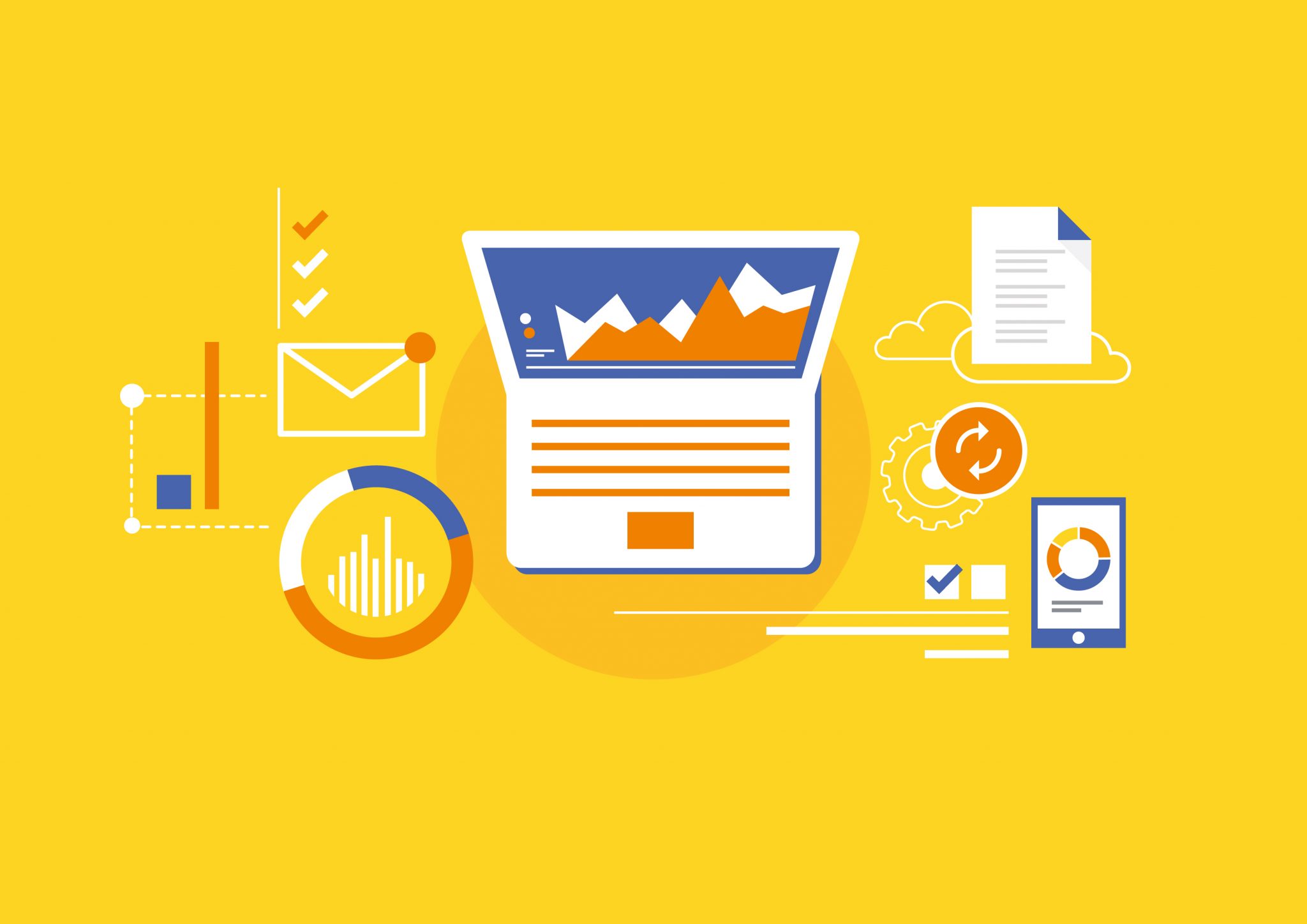 Perform Local Search Marketing
There is nothing better than local search marketing for a small business.
The process of optimizing your online local business listing to show up in the search results opposite to the specific keywords is called local search marketing.
There are many things to do with the local search but if done right will put your small business on the map which will help the local consumers to find your business easily when they need any kind of products or services related to your business.
Local search marketing is not a new digital marketing idea.
But it could be a little complicated. That is not something that happened overnight and you don't need to do it once you set it up.
So, it means you need to be an expert in it for a successful local search marketing campaign or you can hire an expert for your local business.
Optimize your website for Humans and Search Engine
In the modern age, customers are more impatient.
In the same way, we also want results in a quick time.
As most of us have very short spans of attention.
It means if your website does not look attractive, takes some time to load, or is a little bit confusing to use your website visitors are going to leave your website.
As users will leave your website which means you need to make your website load fast and quickly.
It should be easy to navigate. Add a call to action and make it clear to your website users what they should do.
Like you can add a button in the header of your main website page which conveys "Call Now", "Get Directions" or something like this.
Similarly, mobile optimization is also very important for your website to be successful.
If your website is not optimized for mobile Google will penalize your website.
 Engaging in Link Building
To show the Google search engine that your website is popular it is necessary to engage in link building.
If you will create some high-quality links in the right way instead of creating a great number of spammy backlinks, it will show to the Google search engine that your business website is relevant.
In this way, Google search engines will come to know that your website deserves to rank higher.
For this, you can search bloggers or other local business owners who want to link their websites to your small business website.
You can also write a guest post for them to get a link from them in return.
You must remember the local news websites because if you have any upcoming event they might publish an article on your website.
Keyword research is one of the important parts of digital marketing Ideas for Small Businesses.
For different things, you can use business keywords. Keyword research can help you to know exactly what search terms different people are using to search for products and services related to your business.
There are a lot of keyword research tools like Keyword Planner, Google AdWords, and Keywordtool.
io, and Google trends which you can use for keyword research.
Furthermore, you can also use the "People also ask" box at the end of each result page related to your keyword or search recommendations to know what kind of search queries or keywords are searched by the people.
After finding the keywords you can optimize your website pages according to them by using these keywords in your website page's content.
How do small businesses do digital marketing?
Ask Customers for Email Addresses
You may not remember when the last time you went through a line in a retail store and they asked you for your email address.
You can ask for the email addresses of your customers or clients at checkout.
After getting the emails of your customers you can send them emails to let them know about new promotions, special products, or services. Moreover, you can use these email addresses to ask them for online reviews.
As online reviews can help your business website to rank up in the search results of the Google search engine and compel people to spend more money while shopping from your website.
Due to this, you can't afford to skip this step to not take the email addresses of your customers.
So, you can start getting email addresses from your customers for your business to boost sales and take it to the next level.
Track Your Online Reputation
Online Reputation management is not the thing that only matters for big brands or businesses.
Small businesses also need to know what their website users are talking about.
For this, you can set up a Google alert for your small business which will make you aware when new articles related to your business are posted.
You must remember social media monitoring tools. There is a tool known as Radiate which will let you know when people will post about your business or comment on your status.
You can become part of different conversations or fix problems related to your business arising by the people and in this way it can help you to maintain your business reputation.
You should also know about the reasons customers complain about different businesses to protect your business from any kind of public backlash.
How can I promote my business digitally?
Use Networking Sites to Build a Network
A great way to connect with local consumers and other small businesses is via Linkedin.
At Linkdln you not only build your personal network but you can also build your brand awareness by creating and managing your business page.
You will also get suggestions from LinkedIn like it will suggest friends of your friends to connect who are interested in your business.
You can also increase your local presence by joining different groups on Facebook and Linkedin.
Get Attendees with Facebook Events and Eventbrite
Hosting an event or sale is also a good idea. You can create a FaceBook event to attract more people.
After creating a Facebook event you can share it with others.
It will show up in the section of events for local consumers when they will look for an event in your local area.
You can also do the same thing on Eventbrite and people who have never heard about your business before will be able to hear about your business and attend your event as well.
Speaking of Social Media to Build Social Strategy
These days almost everyone uses social media.
So, your small business should have at least a Facebook page that you keep updating with the latest information about your business.
You should also need to be posted regularly about your business to keep engaging other people with your business.
Except for Facebook, you should also think about other social media as well such as Twitter, Linkedin, Instagram, and Pinterest but in the end, it depends on your business industry and customers. 
You need to design your social media messages according to each social media platform as most consumers want to see the social media messages according to the social media platform they are using.
Now you have to determine which social media platform can help your small business to grow and then work according to that particular social media platform.
Facebook ads help you to make your small business visible to a lot more customers.
There are different types of Facebook ads that can help you to build local brand awareness, and generate more traffic and followers for your business.
Except for your business goals, there is a Facebook ad type that may work for you
You need to be careful about advertisements because it is one of the things which are better to leave for the experts.
Because you can also lose a great amount of money if you don't have enough experience.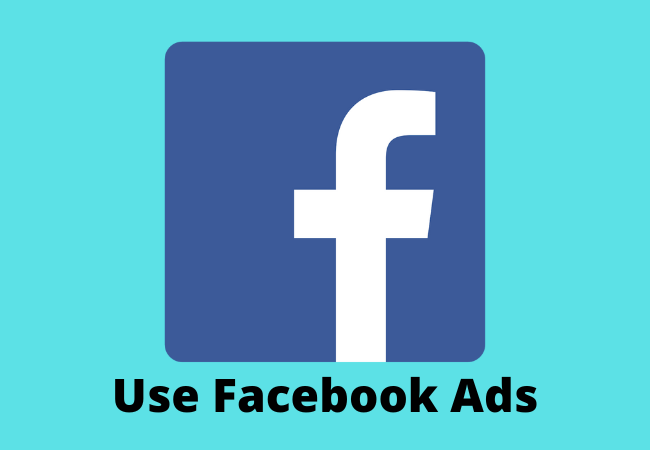 One of the best ways to add a human element to your small business is live video.
Because in this way you can connect with your customers on a personal level when you share behind the scenes of your business and at the same time you can also show off the new product services and promotions.
Moreover, when you will go live on Instagram or Facebook all of your followers will get a notification that will make them aware that you are living so they should watch your video.
Live video has been going famous day after day and getting bigger as well.
It is also considered one of the modern-day trends.
Adding Video to your Google My Business Listing
According to Google now small businesses also add videos to their business listings.
These videos will show up on the right of your business listing in photos.
In this way, you will have more control over your customers like what customers will see about your business before they purchase your products or services.
It is one of the great places to answer the common questions of customers about your business.
This means that if you have any helpful videos about your business it will be better to add them to your business listing.
Always Try and be Different
There are a number of businesses that are selling the same products and their way of selling the products or services is also the same.
So, what you need to understand is the thing that if you want to promote your business you need to do something unique.
When people will find something unique and new they will definitely like to come up to your business.
Try to make your business marketing strategies a little different from how others are promoting their businesses.
In this way, you will have more chances to succeed and you will be able to market your business in a better way.
As a result, you should make changes in your marketing strategies to look different from others.
Create Quality Blog Content
Maybe you have already heard about it but it is important to mention again that when you post some quality and right blog content you have more chances to make your business successful.
The people who have small businesses blog content is very important for them as it does not cost so much but it is always a good strategy to perform digital marketing for your small business.
There are a number of people who like to read blog content and they are attracted automatically when they find some good blog content.
If you don't have enough experience and good writing skills you can hire someone else and ask them to write some quality content for your blog posts.
You will automatically start to see the change by hiring a professional content writer for your blog.
Make sure to post content relevant to your business and its consumers.
When people will relate to your content they will attract to your business and you will definitely see success through it.
One other important thing you need to consider is that Social media influencers are one of the important ways to promote your business.
For this, you can contact the influencers who are from your city and pay them to market your products and business. After this, you will observe a big difference.
These social media influencers have a large number of followers on social media and when they will promote anything people will definitely consider that particular product or business. 
So, you need to stay in contact with these influencers to grow your business.
Create a free Google My Business Account
Google My Business profile is one of the free and effective marketing strategies for small and local businesses.
Through Google My Business listing you can show your business on Google Maps which is located in the local section of Google search.
But you need to optimize your business profile to show your business listing higher in local search results of Google.
And you have to verify your ownership to optimize your business listing. You can verify your listing through your Google My Business account.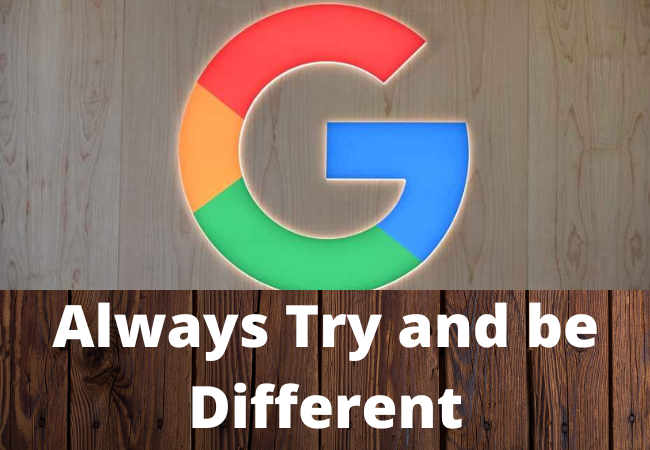 The Google algorithms are designed to offer the most high quality, accurate and relevant content opposite to any keyword or search query.
Local SEO can help small businesses to compete with big competitors for first-page rankings.
There is no cost of local SEO but it requires some amount of time to show results.
So, you should start local SEO now and with the passage of time, you will get some positive and better results.
Here are some important tips for local SEO.
In your titles, headings, and body content add your location-based keywords.

List your business in online directories and make sure your business information is the same on all the platforms.

Make sure to publish blog posts or pages related to your business neighborhoods.
Which marketing is best for small businesses?
Develop an Email Marketing Plan
Email marketing is one of the digital marketing modules which can help you to get new visitors to your business while maintaining relationships with the customers you already have.
As we know that email marketing is one of the oldest digital marketing methods but still it is considered one of the most reliable ways to get a return on your digital marketing investment.
Here's how you can do this:
Add some creative and attractive lines to your email subject.

Try to include an attractive offer in each of your emails that urges readers to visit your business.

Track and analyze your performance and test different offers to see which works best for your email listing.

You can offer a discount coupon for your new subscribers to get new visitors on your website to sign up for your website newsletter.

You need to increase your subscribers slowly before they get ready to become potential customers.

Start your email marketing campaign with a free email marketing tool such as MailChimp.
Infographics have become one of the most powerful marketing tools.
Because they are easy to digest and most people like to share visuals. Infographics are also one of the ways to get referral traffic.
It could be expensive and costly for you to hire a professional and experienced graphic designer to make some great quality infographics for your business but there are some free tools available like Canva, free vector pf adobe which you can use to make infographics on your own.
If you don't have some proper and original data for your infographics you can use existing data to make your infographics more informative.
Content marketing does not require a high amount of budget and if you do it accurately it could be very effective for your business.
By publishing quality content you not only add value for your users rather Google also prefers and prioritizes high-quality content.
In this way, quality content can help your business to rank higher on the Google search engine and generate more traffic.
You must know that quality content helps people to educate people through easy and simple language, not so much complicated language or words.
Instead, use the words which your audience uses to find the answers to their questions. 
Turn Employees into Brand Ambassadors
Word of mouth is one of the important strategies for your small business to increase leads and sales.
It has been observed from some research that most customers like to buy a product or service when they know about it from others which means that there is a great impact on friends or family referrals.
You can turn your customers into brand ambassadors by encouraging and treating them well.
As your employees have a real interest in your business, you can use their social networks or voices to approach a big audience.  
You can do this by hosting a discount sale such as a "family and friends" promotion.
First learn how you can use Facebook to expand your business, create an event, invite your employees and ask them to share it with their contacts. 
Tag people and encourage them to share so that more people reach your event.
Repurpose your Old Content
Try to get the most out of the work that you have already done.
If you have some successful content you can use it on other channels to promote your business.
You can turn your successful webinars into video tutorials and a group of popular blog posts of your website into an ebook which you can promote through email marketing or site popups.
You should never be afraid of repurposing old content on your website as there are some chances that a lot of people who have never seen your old content, will be fresh content for a large number of your audience.
These are some digital marketing Ideas for small businesses.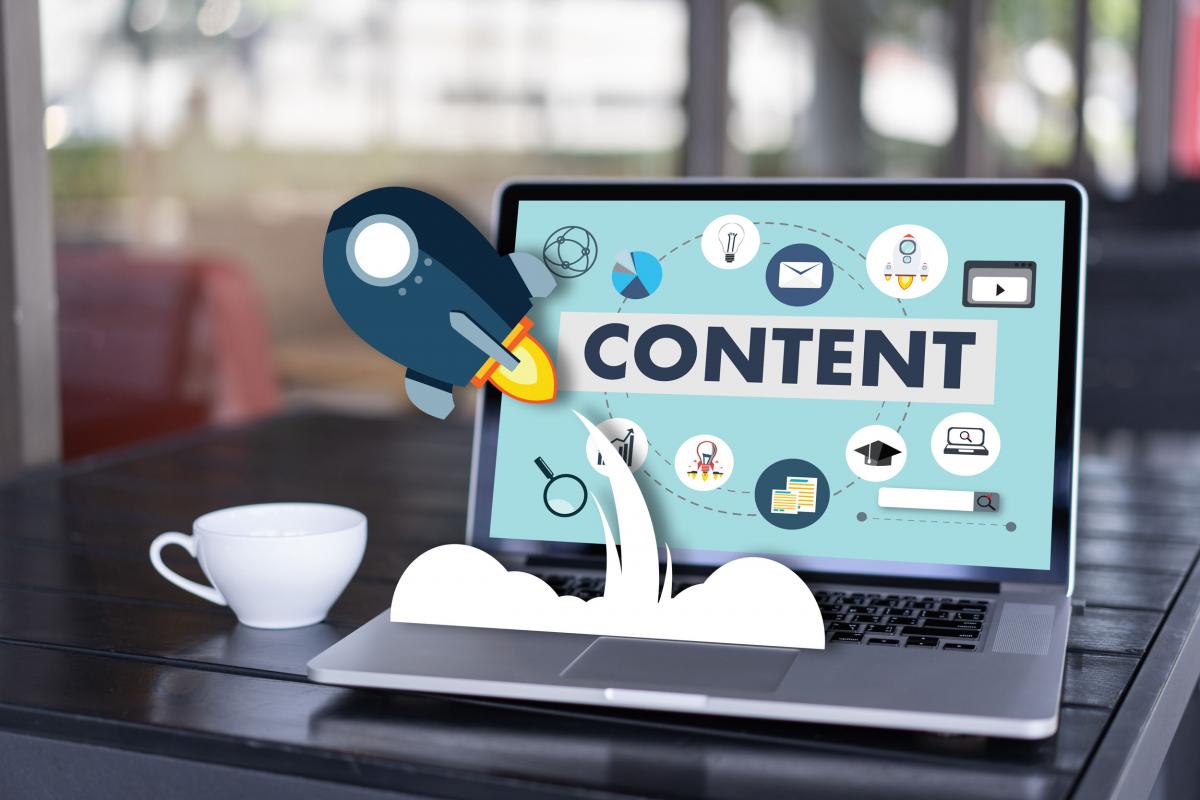 Hire SEO Cares as your SEO Agency
SEO is one of the most affordable and effective ways to grow your online business and increase its sales and revenue.
More people can find your business by ranking on the top of Google search engine result pages.
Because your potential customers want to buy your products or services but without SEO they may never know about your business.
Our SEO services can make sure to visible your business or online store to your potential customers to increase your leads, sales, and revenue. So, if you want to boost your search engine rankings SEO Cares can help you in a better way.
We are not just typical SEO consultants.
SEO Cares is a full services digital marketing and SEO company that is passionate to offer quality services to its clients.