Let's see how to get popular on YouTube. YouTube is one of the most popular and biggest social platforms all around the globe.
Almost 300 hours of videos are uploaded on YouTube in a minute.
Through YouTube, you can reach a great number of people and audiences easily but it requires a lot of struggle and hard work to be a YouTube sensation. 
There are a number of influencers working on YouTube with some big fan bases.
These influencers not only work to increase their own YouTube channel audience rather they work for different brands as well to promote their products and services.
In the following article we will see how to get popular on YouTube because these days almost everyone wants to be a YouTuber especially kids.
Is it hard to become famous on YouTube?
Here are some tips which can help you to get popular on YouTube and grow your channel.
Present Yourself Professionally
First of all, you need to optimize your YouTube channel before you start uploading videos on it.
For this you need to choose a unique and attractive username, find a relevant and well-designed banner, a complete and clear bio, and a good profile image.
Create social media accounts for your YouTube channel and also link them with your YouTube channel.
You should try to do something creative and professional.
Professionalism in your work is necessary because it reflects your seriousness and interest in your work.
People will like to stick and subscribe to your YouTube channel if you will follow these instructions accurately.
You should explore the trending topics and try to make videos on them for your Youtube channel growth.
For this, you can explore trending pages to know which topic people are taking more interest in these days.
Such as if your channel is related to gaming videos then you should focus and find what other established gamers are doing on their YouTube channels.
Other than that if you are a vlogger research how other popular vloggers are making and editing their YouTube videos.
You should not copy them completely instead you should try to follow some successful techniques and tactics they are using and implementing on their YouTube channels.
In this way, you can grow your YouTube channel.
Getting notice and visibility is one of the difficult parts when you start a YouTube channel.
Even if you are creating and uploading some high-quality content it's quite difficult to get more visible to the audience.
It becomes more difficult for you if you only have a few subscribers only.
People will not like to see your video because you don't have enough authority and subscribers rather they would like to see a video on the same topic from a popular YouTube channel with more subscribers.
To avoid this issue you can buy subscribers for your youtube channels.
Although these subscribers and viewers are not authentic, they can help you to increase your subscribers and in return, they will also increase the credibility of your channel. 
You need to give more attention to the latest news and trends if you are just going to start a YouTube channel.
Make sure to create video content related to the hot topics above YouTuber must need to learn video editing and requires video editing software.
Due to this people are searching at present time. If your channel is related to Movies review then search in which movies people are taking more interest in.
To research, it explores other social media platforms than YouTube.
You can research about it from Google News, Reddit pages, and Twitter.
The viewers you will get the more relevant video you make about a trending topic.
Come Up With a Catchy Title & Thumbnail
Sometimes the thumbnail and title of videos are more important even more than video content.
The more attractive and exciting your title and thumbnail, the more viewers will take interest in your videos.
The thumbnail of your video should be bold, catchy, and colorful. In the same way, your video title should be attractive enough to compel people to click and watch your video. 
You should be careful while selecting words for your video title because some words could be controversial which can impact your viewership badly.
In this way, your video will not be recommended by Youtube to its viewers and also not in searches.
Develop High-Quality Content
You need to invest your time and money in creating quality content for your YouTube channel.
If you have a good camera phone then maybe you don't need to invest in the following things to create quality content for your YouTube channel.
Tripod Stand

Good Audio Recorder

Good Editing Software

Lights

Computer System or Laptop
The requirement of equipment depends on what type of video you want to make for your YouTube channel.
Many vloggers also use their smartphones or small cameras to make videos but most of the time they have some good quality microphone.
You need to learn how to edit before uploading a video on your YouTube channel which also requires video editing software.
It does not mean you need to invest a lot of money but you definitely need to spend some money to create quality video content.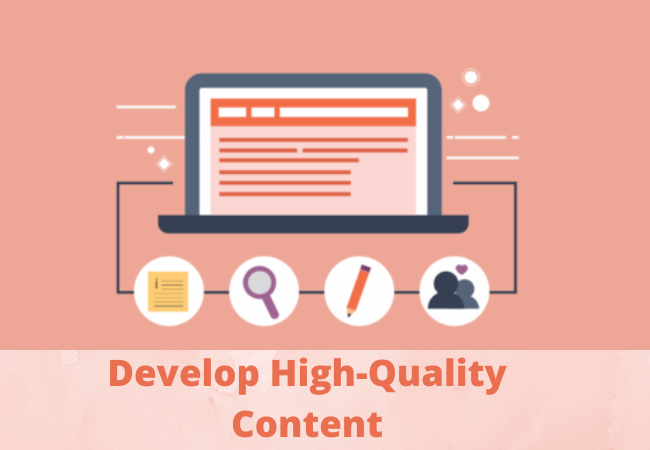 How do you get noticed on YouTube?
Collaborating with other YouTubers is a great way to increase your subscribers.
The more popular a YouTuber you are collaborating with it will be better for your YouTube channel.
But it does not mean you need to start with too many popular and high-rated Youtubers.
Search for a YouTuber with a good number of subscribers and which you like. Most of its subscriber's don't know so they would like to know about your and your YouTube channel.
It even does not matter whether you are getting 1,000 views or 100 views because as much as your content is visible to more viewers the chances of new subscribers are increasing. 
You should regularly upload videos on your YouTube channel and it will be better to make a schedule for it.
It is not necessary to upload videos daily but you should specify a time when your viewers expect to see a new video on your YouTube channel.
Do not miss uploading any video on your YouTube channel.
There will be more chances to get new subscribers the more consistently you upload videos on your YouTube channel.
Your subscribers will love to see new videos because they will get something new to explore.
Promote Yourself & Interact With Your Viewers
Promote or share your YouTube videos on different forums, Facebook pages, and subreddits.
Because you don't know from where you start getting visitors on your channel.
As self-promotions are not like by the Redditors so it will be better to promote your content on Reddit from an unassociated account.
You should share videos in a natural way.
You should keep in contact with your followers or subscribers and let them know what s going on in your personal life or if you are going to miss an upload.
You should read the comments of your viewers and try to know what they are looking for or what type of knowledge they want to get from your channel. 
If they like something about you and your videos you should keep continuing in that particular way.
In the same way, if they are not liking something about you try to improve it in your upcoming videos.
If something is working well for you to engage viewers you should keep continuing that particular trick or technique.
It will be very beneficial for you to face a camera especially if you are working on your channel as a small organization.
When your face will be a brand then your audience will be able to connect with you more personally.
For bloggers, fitness trainers and business coaches face branding is very important. However, it is not necessary to put your face on camera but you should definitely reach your audience personally after a few days.
Moreover, if your channel is related to any of these topics then you should use your personal photo as the channel logo.
How do you get 1000 subscribers on YouTube?
As we know the reward channels of YouTube keep viewers on their pages for a long period of time.
The longer watch time means that people like to engage with your channel content.
You can easily analyze how long viewers like to stay on your channel and you can get these stats from analytics of your YouTube channel.
At the exact point where your viewers drop off you can add some recommended videos through YouTube cards.
In this way after watching the video your viewer will be taken to the next video and visitors will spend more time on your channel which will help to increase your YouTube channel rankings.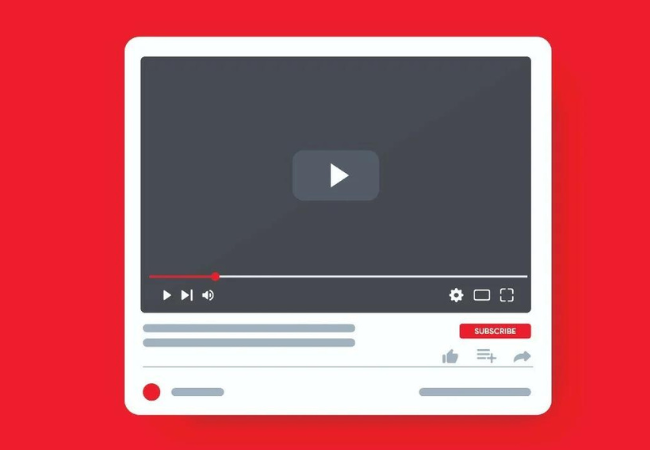 More viewers will engage with your YouTube channel when they subscribe to your channel to watch every new coming video on your channel.
So, you should ask your visitors to subscribe to your channel in each video which you post on your channel and try to engage with your viewers in each video.
Make it possible to not get paid subscribers because it can affect the authenticity of your channel.
It is necessary to ask your viewers to subscribe to your channel because if you are not doing it then you are definitely missing some potential subscribers or followers.
Your channel should also be appealing visually with quality content.
Your YouTube channel needs a professional look if you want people to take your channel seriously.
Through channel branding, users will start recognizing your channel content quickly and immediately.
If you are already working on a website or blog then you may already have a good look for your channel and try to differentiate your channel from the others to make it a brand.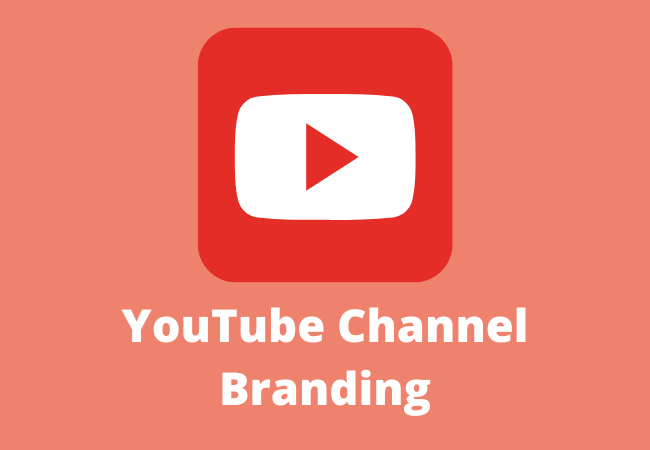 Engaging with Your Channel Audience
You should remember one thing that YouTube is a social media platform that requires social interaction.
This means that if you are uploading videos on your YouTube channel without asking for comments or discussion then you are missing a great trick that can work well for you.
The reward channels of YouTube have a great engagement which includes likes, dislikes, overall time spent on the channel, and comments.
Make it possible to respond to almost every comment on your YouTube channel video and also ask users to engage with your content.
How do beginners get famous on YouTube?
Build Videos Around a Single Topic
One of the best methods to increase your YouTube channel audience is making videos on a particular topic or keyword.
Most people who do not have much knowledge about SEO skip this crucial step but it is more important if you want to boost your audience.
To research a topic you can use tools such as KeywordTool.io which is especially for YouTube.
By using this tool you can get the most search keywords according to the niche you want to target.
Try to pick a specific keyword before you create video content for your channel because in this way you will be able to collect maximum information about your specific topic.
Make sure to repeat your keyword one or more times in a YouTube video because in this way YouTube will pick your keyword while adding closed captions.
 After selecting a particular keyword for your video also analyze the videos which are ranking on the same keyword and see how they are completing user intent.
Don't forget to optimize the title and description of your videos. Keep your video as sweet and short as possible because the most popular and successful videos on YouTube are less than 5 minutes.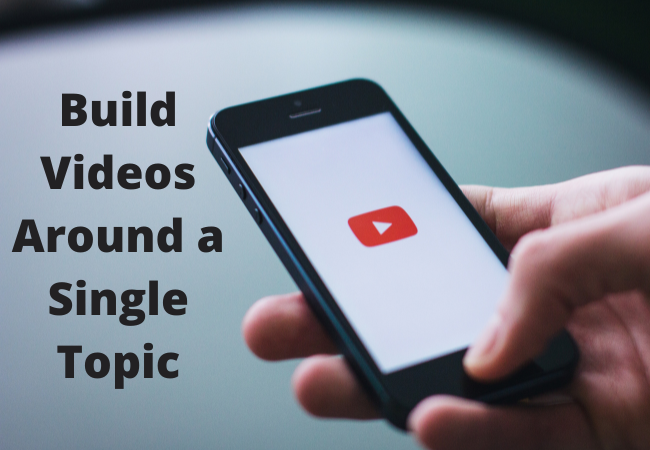 When you observe that your channel is starting to grow well with your subscribers then that's the time to earn money from your YouTube channel by placing ads.
That's a great opportunity to earn money.
You don't need to worry about the thing that ads would be annoying or disturbing for your viewers because YouTube users are used to it.
Creating a playlist is one of the best practices to increase our YouTube channel subscribers and followers because your viewers will be able to watch your content consecutively.
The other video will start automatically after completing the first one and in this, your videos will get more views even if there is no need to go to the player.
You can post a playlist to your channel after creating it or share it with your channel subscribers or users to increase your views through each playlist. Each playlist should be different.
They should have flow and relevancy.
For entertaining and educational content which goes in-depth or tells a story, the playlist can play an important role.
Be Present Within Your Community
It's ok to promote yourself as an expert in your community but remaining active in your community is a different thing.
You can do this by giving your feedback on others' content and by commenting on others' videos and if there is a lack of information in someone's video you can provide your video link to help them.
You should help others to the maximum extent and in return, your videos will get more views and your subscribers will also increase.
Find Niche Communities to Share Your Video Content
There are a lot of different online platforms where you can promote your YouTube videos.
The platforms such as Quora, Reddit, and subreddits are great online platforms from where you can find topics related to your content and share your content with your targeted audience easily.
There are also some video-sharing platforms like subreddit and GetMoreViewsYT from where you can get a lot of views on your videos by sharing your videos on these platforms.
On the subreddit people also vote about different videos which they like the most.
Furthermore, you can also use some other social bookmarking sites such as Pinterest and Stumbleupon for your YouTube channel promotion.
Embed Video Subscription Widgets on Your Blog or Website
Embedding your YouTube video on your website or blog will definitely get more views but it will be more valuable to add a subscribe button with your embedding video on your blog or website.
It has been observed that almost 50% of views come from your YouTube channel subscribers which means that by increasing your channel subscribers you can increase your YouTube channel views to a great extent.
By following the YouTube instruction you can install the subscription widget and you can use them on the web pages with your embedded videos.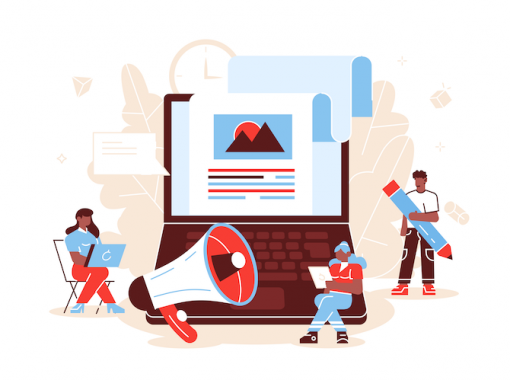 Post About Giveaways and Promotions 
A good giveaway is loved by everyone.
You can post about a giveaway or promotion on a YouTube channel.
OR you can post on social media telling your social media followers to participate in the giveaway by following the link in the description.
It will guide users to your YouTube channel and as a result, you will get more views on your videos.
Post Your Video Links on Other Social Media Profiles
You can drive a lot of traffic to your YouTube channel through cross-promotion of your content on other social media platforms.
By sharing your video links on your other social media accounts you can reach your complete fan base.
Whether you can place a link in the description of your social media profiles or share a link as a post. 
Moreover, you will also get the favor of algorithms by becoming the source of a number of sessions.
When sessions will start on your YouTube video it shows that you're bringing users from other platforms and as a result, you will get favorable organic rankings and YouTube will also recommend your videos to other users.
Increasing Your Video's SEO Ranking
YouTube SEO is also one of the important factors to increase your YouTube channel views and subscribers.
When you will embed your video to your website it will be counted as a backlink and the link is pointing to the YouTube video which can help it for the SEO rankings.
You can increase your traffic and views by getting a decent ranking on search engine result pages.
Extend Session Length Through a Video or Playlist End Screen
YouTube wants to engage people on it's platform for the maximum time, and session length is also important for the YouTube algorithm.
The amount of time spent by the viewer is considered as the session length.
Your video will be boosted according to the algorithm if you will send the viewer to another video or playlist.
Make Viewers Curious What's Next
Attract users by telling a story through your thumbnail.
You can show an image on your video thumbnail which makes people curious about your video.
You should compel people to think about what happens next.
Live Streaming on YouTube
The best way to post content on your channel without spending a lot of time is live streaming.
Live streaming is one of the best ways of content creation but you need a specific learning curve and you have to learn about this format.
Use metadata to get recommended after a popular video
You can analyze the most popular YouTube videos and channels related to your niche or category to increase views on your YouTube videos.
First, start from the most popular video of your competitors. Before following the metadata of the most popular video you need to think about your audience.
Maybe this time they don't want to watch the same video.
Maybe this video has any kind of flaws which need to be filed or there is an interesting point which people want to explore.
You have to think about how your video can add value so that they click on your video just after they saw it.
Why Digital Marketing Services From SEO Cares?
SEO Cares is a leading digital marketing company which as a whole works for your online business success.
Whether you want to increase your traffic leads or sales our digital marketing expert team can help you to achieve your goals.
Even it does not matter which type of digital marketing services you are looking for, SEO Cares can help you to drive desired results.