If you want to optimize your business locally so that the local people or audience find your business for this you have to learn about the local SEO.
Local SEO is the type of SEO or module of SEO that helps to optimize an online business website for local search.
Especially if you have a small business then you must know why local SEO is important?
The local search consists of all the terms related to a specific location or region like:
Hotels in New Jersey

Doctors in London

Car washing services near me

Restaurants near me and many more like that. In local SEO the On-Page optimization, content, and link building that focuses on the local intent are included. 
But when you have to localize links then focus gets changed a little bit.
The reason to change focus is to make sure that all the local signals of Google's local search landscape are accurate and consistent.
If mistakenly you provide wrong information about your local business then you will observe that local search results will not show your business in local search results as you want. 
Why do we need local SEO?
If you have a question in your mind about Why local SEO is important or why we need local SEO then these stats can describe it better.
Almost 70 to 80 % of local searches made by people on their smartphones result in the form of purchases from the physical store.
It has been surveyed that more than 70% of people disclose that they like to search for a local business before they visit them for the first time to make sure of their existence.
Almost 60% of adults in the USA search for local business services or products from their smartphones or tablets.
Up to 50% of people search about local businesses from their smartphones who are looking for business addresses.
It has also been observed that almost 50% of the people who search about a local business from their smartphones visit the physical store within the time of 1 day and almost 34% of people who search about local business via laptop or PC visit the store within one day.
More than 20% of local searches from smartphones are converted into sales in a day.
What Are the Important Parts of Local SEO?
The local SEO is not much different from the common SEO.
It has the same practices of SEO such as content, keyword research, on-page optimization, link building, and technical SEO.
But the difference is that it focuses on a specific location.
These elements of SEO are very important to compete in search engine rankings.
When it comes to local SEO these elements focus on the specific area and the searches made by the people who are looking for the services in the specific locations.
Keyword Research for Local SEO
The keyword research for local SEO is not so much different except a few aspects have been changed.
Now many people have devices such as mobile phones, Google Home, and Amazon Echo.
Such devices make it simple for people to make a local search and the primary method is voice search.
Because instead of typing a query like a doctor near me it is quite easy to say.
Therefore, the increase in local searches based on voice search is not much surprising.
You should focus on question-type keywords if you are offering any kind of service.
You can find these question base keywords related to the services you offer by using the tools such as Keyword.io, answer the Public, and  SEMrush.
You will also get the competition and search volume of the keywords.
It is the most efficient way to find the local intent base keywords. Other than that if you have a business like a restaurant, brick, and mortar, attorney or lawyer then it will be better to try conversational tone keywords.
In this way, you will be pleased to know how much research volume you can get using these keywords.
Importance of Content for Local SEO 
From the local SEO point of view, there is a great importance of content based on local search.
The content with local focus knowledge, breadth, and depth can result in amazing results based on your industry.
The one thing you need to remember is that the long content will not produce the desired results for you each time.
Because it relies on the query the user is looking for, if your content fulfills the intent of the user then you will get the best results.
It does not at all depend on the highest words or long content for a specific query or keyword.
There are certain factors to write local custom content to achieve the desired results and higher rankings in Google search engine.
Writing the same content as Wikipedia is not good at all.
Because not only is this content thin but it also does not have so much value and there is not value research.
This type of content will not have any value for SEO.
Local SEO Links
As compared to the usual SEO there is a little difference between local SEO links.
To get links for local SEO first you need to follow the guidelines of Google's Webmaster. 
Because nobody will ever want to get a penalty from Google instead of getting quality links.
Google will identify any of the links built against the Google Webmaster Guidelines. As a result, there are chances that Google may disappear your site from the search results.
Local SEO Link Categories
There are some link categories in local SEO to develop a quality profile of local SEO links.
Local Directory Sites

Local Partner Websites

Local Sites Related to your Industry

Citations Websites

Chamber of Commerce Sites

Newspaper Local Sites
What is local SEO and why it is important for SEO?
If you have any kind of knowledge about SEO then you must know that SEO is the process to optimize and rank your website in search engines to get more visibility and traffic to generate leads and sales from all the world around and you don't target a specific area, region or city.
The word global is the basic difference between SEO and Local SEO.
As compared to the common SEO the local SEO focuses on the people or audience near the physical location of your business.
But SEO is a very general term that also covers local SEO as well.
Differentiating between these methods will help you to develop your business in a better way to reach a qualified audience.
It does not mean that you should avoid general or common SEO if you don't have a large business.
Learning the basics of general SEO will be very helpful for any online business owner interested in mastering search engine optimization skills.
Here our purpose to explain is that you should not restrict to the local SEO and try to go deep down the SEO and research about the things that can help you during the growth of your business.
You will get the best results from SEO only when you will apply the specialized SEO techniques and best practices that will target the customers related to your business.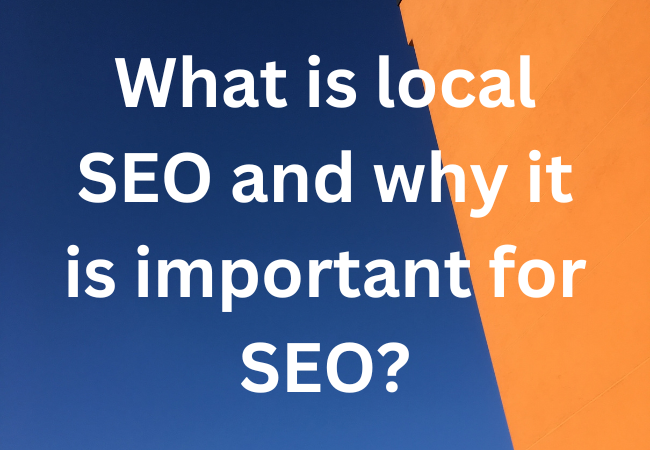 Ranking in Google's Local 3-Pack 
Through local SEO you can appear in Google,s lOCAL 3-pack. In the Google search engine result page it's one of the desired places.
When you search a query about your business first of all in the form of a snippet it shows the seven most famous businesses related to your query.
It is known as a local 7-pack and contains the phone numbers, addresses, and navigation links of each business.
As we know that the number of mobile users are increasing day by day that's why when you search a query on your smartphone then Google shows just three results as compared to the 7-pack to provide a better user experience.
When you search a keyword or query about any business industry you will see three local packs which are the top 3 results displayed by Google.
This is called a 3-pack and its importance is now very clear to you.
It has been observed by the MOZ that almost 44 percent of people click on the local 3-pack listing when they perform a search about any local business and only 8 percent of the people click on the load with more results.
So, you are going to drive a huge amount of traffic by getting a spot in Google's local 3-pack and you will earn a good amount of profit as well.
It is not necessary to mention here but you definitely know that the top 3 websites on the search engine result page get the most visitors as websites other than the top 3. People always want quick answers to their questions.
When they perform a search related to your business you want to appear on your business website on the first number.
The reason behind this is, usually, visitors click on the top results. 
It is important to optimize your business website according to the search behavior of your audience as the change in the user search habit has been observed. It is the way to get positive results.
It is good if you rank on a search engine result page but ranking on the top is the best thing. You can do this with the help of local SEO.
Title Tags and Meta Description
The other important tip of local SEO is optimizing the title tags and meta descriptions.
Each website has title tags and meta descriptions.
This data helps search engines recognize your website and crawl it.
The title of your webpage is known as the title tag.
And brief information about your website in the form of a snippet is called the meta description.
The meta description of a website helps to know search engines and users about your website before they explore your website.
You should include your main keywords in your title tags and meta description.
Including keywords in title tags and meta descriptions will pass a signal to search engines that your content is relevant to a specific keyword.
Optimizing for Google My Business Listing
In recent times, Google is the most used and top search engine.
Due to this, verifying information about your business to Google and setting up a Google My Business account will help you to get more visibility and higher rankings in search engines.
By optimizing your Google My Business list, Google will identify your business as a legitimate source and display your business site to your target area.
To make your listing more effective and optimize you can also add business hours, maps, reviews, and business hours.
It is very easy to set up a Google My Business account if you still don't have your Google My Business account.
Getting Google Reviews
Initially, it seems a little frightening but Google search engines always favor the pages with reviews.
The reviews will be included automatically by Google during ranking your business for local searches.
Reviews matter whether they are negative or positive. Whenever you get a review from your customer make sure to thank your customers.
But if you get negative reviews you can also respond to this review professionally.
Reviews also have a positive effect on your audience except for search engines.
For example, in the past, you may have searched for an item online but you didn't purchase it because there was not enough information available about this particular item due to which you doubt it.
Getting real customer reviews can help you to get more insights into what your business is, you will like to show off that your business has excellent offerings.
Different ways to get positive reviews are available out there such as you will offer a coupon or discount if a customer leaves a review.
You can also request your previous customers to leave a review for you.
It even does not matter how you will get reviews but having reviews will help you to get potential customers for your business.
More than 70 percent of people have the same belief in the reviews as their friends and family.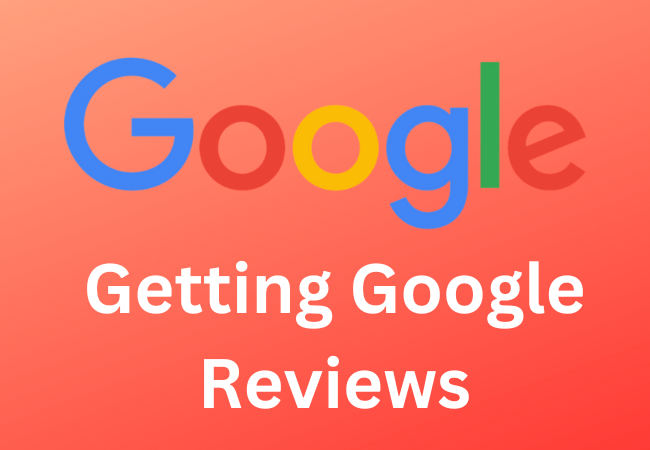 Landing Pages and Website Design
There are several things other than your website to increase its online visibility but if the design and landing pages of your website are not good enough then you will lose your customers.
Now let's take an example if you work hard to bring traffic to your website or landing page by performing different SEO and digital marketing practices but these visitors will not convert into sales if your web design is confusing and it does not have enough information about your website.
The design of your website is also a crucial part of SEO.
The website design not just affects your website audience but also search engines.
If your website is not conveying proper information about your business and is not well designed the crawlers of search engines will not be able to crawl your website.
How they will rank your site if they are not able to read or crawl your site properly?
So, to make it easier for search engine crawlers to read your site web design is very important.
Social Media
To increase and engage more audiences social media is a great platform.
To get more visibility you can optimize your business profile on LinkedIn.
The more online platforms you will use, the more visitors you will get, and search engines consider it as a positive signal.
Moreover, if you will use the right keywords you will get more customers and you can also use keywords on social media.
By engaging people on social media, the credibility of your brand will also increase.
This will affect your organic search engine rankings positively.
Why Local SEO is Important for Small Businesses?
Local SEO has great importance for small businesses. So, if you have any kind of online small business then you can get excellent results from your business by optimizing it for local search.
One of the advantages of local SEO is awareness of your brand. It has been observed that some local searches are also performed by the non-local as well.
For example, if you have a famous area in your town then adding information about this area will have a good impact on your business.
You can grab a good amount of customers by properly performing local SEO.
Like if your restaurant is pet-friendly or has a service of free WiFi including this information will have a positive effect on your SEO and the people who are just looking only for these services will also prefer you.
Furthermore, if you don't have a proper website to represent your business even then Google will display your information to potential customers.
As we have explained earlier most of the people who perform local searches ended up generating a lead or sale for the local business.
Having an optimized and convenient listing for your business is always an edge.
By including a menu or providing directions through a map and adding such type of information you can convert your lead into a loyal customer.
That's why local SEO is important.
How do Different Businesses Benefit from Local SEO?
Law Firms:
There is a secret about the layers and law firms if you have never done the SEO of a law firm.
There is a big benefit to lawyers or law firms is that Google displays a call button on smartphones in local search results.
When any client will search for the term like an attorney from his smartphone then Google will display the search results from their specific locations from where they are searching.
If you have implemented all the best practices of local business accurately then opposite to the keyword attorney Google will show your business on the top with a proper call to action button as well such as "Call us".
The reason behind this advantage is that if anybody has an emergency issue like facing an accident he needs quick consultation or assistance from an attorney.
This approach provides a path to show in front of the clients looking for an attorney.
More on lawyers SEO: Personal Injury Lawyer SEO for Lawyers and Law Firms
Doctors & Medical Practices:
In our point of view when someone searches for a doctor most of the time, it has been observed that people always type the query doctor near me or nearby doctor.
Because many people don't like to travel for a long time to find a doctor.
They like to visit a nearby doctor or clinic so that they can visit the doctor or clinic regularly.
If you will search for a doctor from your mobile phone or other devices Google will show the search results with the name of the doctor, the direction link which will open on your Google Maps application.
When we talk about doctors people like to set an appointment directly by calling or they find an easy way or direction to visit the doctor's clinic.
More on medical SEO: SEO for Healthcare and Medical Industry Websites
Restaurants:
The restaurants take a lot of benefits from the local SEO because of the local address and customer reviews shown in the search results.
The proper and immediate information about restaurants helps customers to reach a restaurant in a short time.
Moreover, it can be observed by the people easily which restaurants offer quality services and food near them. 
Plumbers:
The plumbers business is the next one that gets the most out of local SEO.
Because if someone needs a plumber urgently they will never like to visit a plumber store directly rather they will search for plumber services from Google.
From Google search results you will be able to see reviews about different plumbers and you can also make a call directly by using the given number.
Who Won't Benefit from Local SEO?
Every SEO professional will be happy to see people taking advantage of the local SEO and getting more clients and selling more products.
Some businesses are also there not interested in investing in local SEO because they don't want to show their business location. 
Examples of such businesses are local authors, e-commerce stores, and private sellers who don't want to keep their information private and not interested to disclose their physical location.
Such businesses are not good applicants for local SEO.
I hope, now you are completely aware of how you can grow your business through local SEO by getting loyal customers and building an audience.
Why choose SEO Cares Local SEO services?
Why local SEO is important? If you want to compete in the online market and want to grow your online business then local SEO is very important and it could be one of your best friends.
If you are looking for a classic and professional SEO company for local SEO services of your business that offer result-driven services then SEO Cares is which meets these specific criteria.
For the last few years, we are offering local SEO services to a great number of our clients.
That's why SEO Cares is the best fit for the local services of your online business.