In this article, we'll dive deeper into the importance of SEO for businesses of all sizes.
We'll discuss how SEO can help increase brand awareness, drive organic traffic, and boost sales.
We'll also provide practical tips for implementing SEO strategies and measuring their effectiveness.
Whether you are new to SEO or looking to optimize your current efforts, this article has something for you.
Let me give you some solid reasons why your business needs SEO.
SEO Helps Small Businesses Stay Competitive
In today's business world, it's important for all types of businesses to be competitive and adaptable, regardless of their size. 
With the prevalence of digital technology, people can easily find information to help them make decisions. 
SEO provides an opportunity for small businesses to showcase their unique products and services with location-based content.
This increases their visibility and gains more attention in areas where they may have been overlooked before.
Even without a big marketing budget, small businesses can still use SEO tools and strategies to effectively promote their brand and message in the digital world.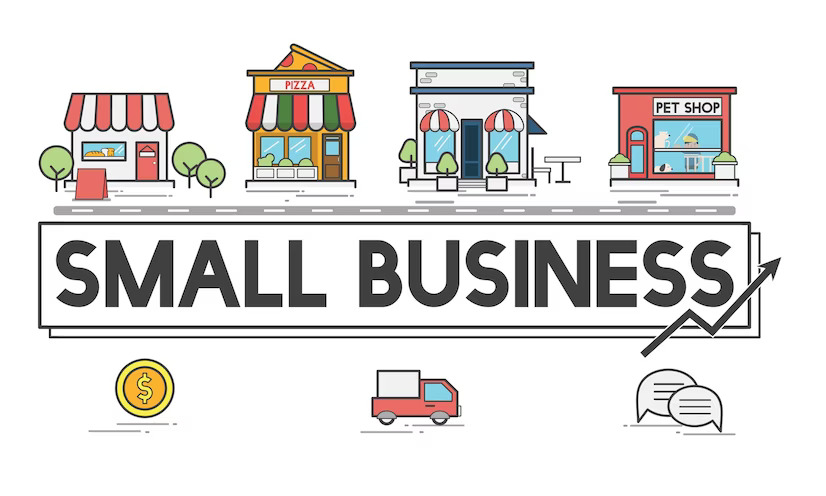 SEO Enhances Brand Credibility
Regularly implementing SEO strategies can boost your business's credibility, help it gain more recognition in your industry, and establish your authority as a brand. 
Search engine algorithms are regularly updated to improve how they show websites, pages, and content to users. 
It's important to note that SEO is not about tricking search engines into finding your website.
Using outdated black-hat SEO tactics can result in search engines penalizing your website by significantly dropping its ranking on the SERP.
By using ethical and consistent SEO techniques, such as blogging, keyword research, mobile optimization, and link building, you can create quality content that search engines like Google can trust.
As your website gains more impressions, traffic, conversions, and higher SERP rankings, Google will recognize your business as a trusted and authoritative source.
SEO Drives Organic Traffic
Organic search is responsible for bringing in most of the website traffic, even though pay-per-click campaigns are valuable for promoting your brand. 
According to Brightedge Research, 53% of all web traffic comes from organic search.
By implementing a good SEO strategy, you can attract more quality traffic to your website.
It will save you time and money compared to running PPC campaigns and paid social media ads.
A successful SEO strategy can also help you reach new audiences and potential customers.
In fact, Ahrefs reports that SEO strategies drive over 1000% more website traffic than organic social media, which is a significant difference.
SEO Can Make You Globally Competitive
A strong SEO strategy, combined with quality content and user experience, can help all companies level the playing field.
With the rise of e-commerce and digital business, even small businesses can compete globally through organic search.
Local SEO is particularly useful for businesses like restaurants and retail stores to attract new visitors.
But ethical and dedicated SEO strategies can help any business expand regionally, nationally, or even globally.
As a local company, they can lead the way or guide you through best practices.
This is why your business needs SEO.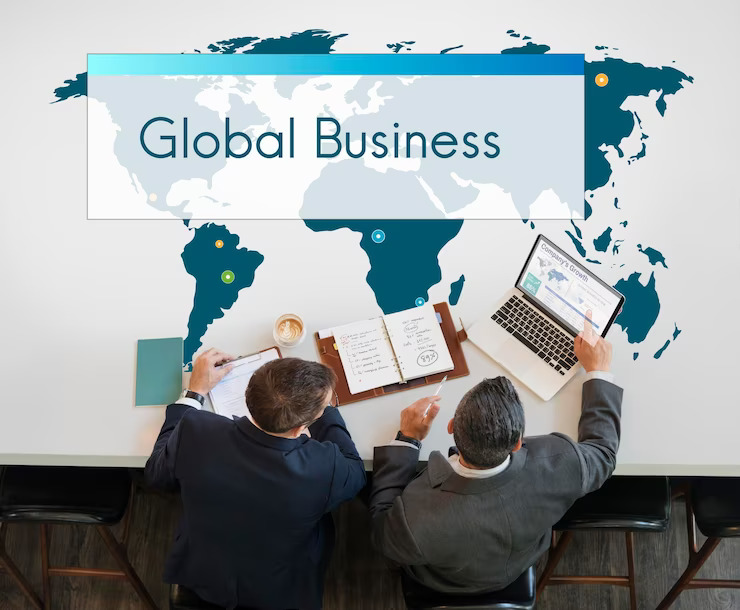 SEO is the Choice of Your Competitors
In today's digital landscape, SEO is not just an option but a necessity for businesses that want to remain competitive.
The majority of consumers use search engines to find and research products or services before making a purchase.
If a business is not visible on search engine results pages, it is at risk of losing potential customers to its competitors who are utilizing effective SEO strategies.
By investing in SEO, businesses can improve their online visibility, attract more qualified leads, and ultimately boost their revenue.
Neglecting SEO means choosing to give the upper hand to competitors who are investing in their digital marketing efforts.
SEO Improves Your Organic Search Visibility
For businesses, organic search is crucial as it drives traffic to their websites and helps convert buyers.
Following Google's guidelines is essential for visibility since it dominates search engines worldwide.
Good quality SEO and an optimized website are necessary for high visibility.
Organic SEO helps generate targeted traffic and boosts sales, but it also establishes brand recognition and showcases industry expertise.
SEO is a low-cost way to get website traffic since appearing on search engines is free.
Once your site ranks high, it can stay there for a while, but updating your content may be necessary to rank for competitive keywords.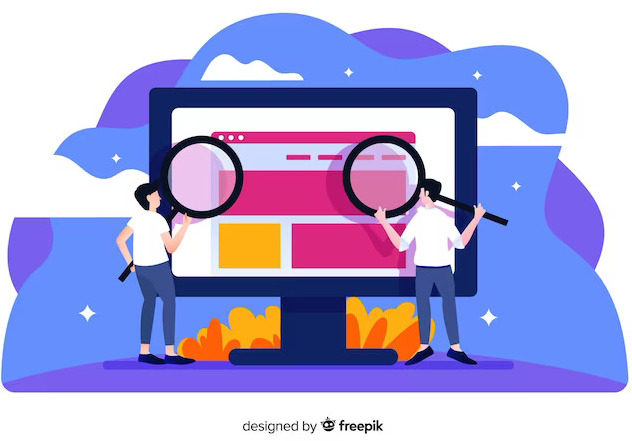 SEO for Consumer Understanding
Understanding customer behavior on your website is key.
With tools like Google Analytics, you can learn about your audience's interests and behaviors to improve their experience.
Make your website easy to navigate and improve popular pages while fixing those with high bounce rates.
SEO is crucial to keep visitors engaged and attract more attention to your site.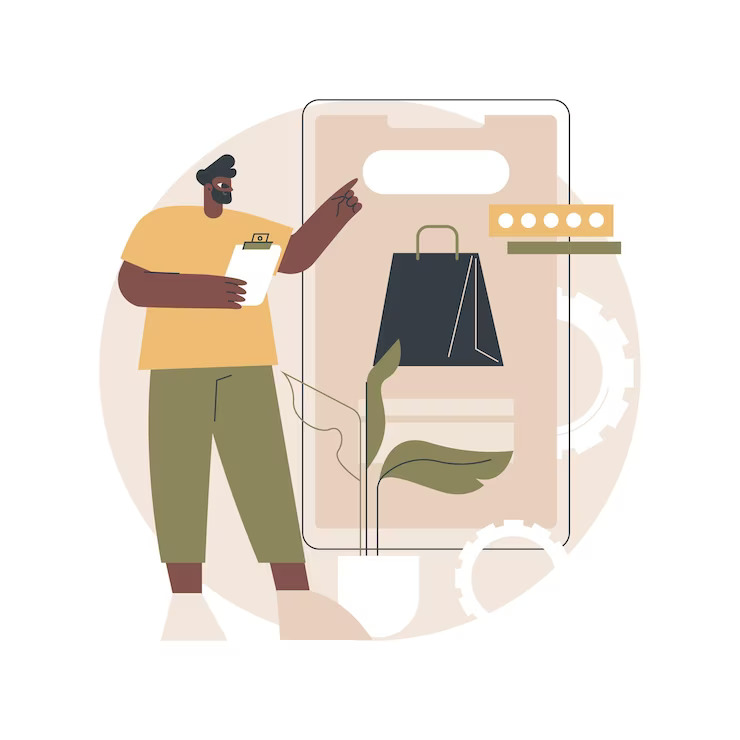 SEO aids buying cycle
SEO is a powerful digital marketing tool that helps businesses attract more customers to their websites and sell more products or services.
SEO helps businesses be found by potential customers by optimizing their website content and online presence for higher search engine rankings.
One of the biggest advantages of SEO is its cost-effectiveness.
Unlike other forms of marketing, such as paid advertising, SEO doesn't require a significant financial investment to be effective.
Instead, it relies on creating high-quality content that is optimized for specific keywords and phrases.
After creating powerful and relevant content, businesses can improve their website's ranking on search engines and attract more organic traffic.
To make SEO work, businesses need to showcase their products or services as the best solution to their target audience's needs.
This means understanding the target audience and creating content that speaks to their needs and preferences.
A strong online presence, including a user-friendly website and active social media presence, can help businesses make it easier for potential customers to find them and engage with their brand.
SEO adapts to best practices.
Using SEO to improve a brand's website and digital platforms is important for beating competitors and attracting more customers.
However, there can be obstacles, such as a lack of funds, that can prevent a brand from fully optimizing its SEO.
To stay ahead of competitors, regular SEO research is necessary. This means staying up-to-date with Google updates, using effective tools to improve website SEO, and removing outdated keywords.
Since there is no one exact way to do SEO, it's important to be creative and adapt to changes in search algorithms.
Regular monitoring and updating are also crucial for staying ahead of the competition and achieving the goal of being number one in search results.
By doing so, businesses can improve their online presence, attract more customers, and ultimately increase their sales and revenue.
Good SEO Enhances User Experience
To get higher on search engines and attract more customers, businesses need to focus on creating a good user experience on their websites.
Google can easily tell if your website provides a good user experience, so it's crucial to prioritize it to stay ahead in search engine results pages.
Google's Page Experience Update emphasizes this, and marketers need to pay attention.
If customers have a bad experience on your website, they're less likely to convert, which can limit your business's growth.
SEO success depends on a positive user experience, and it can give your brand a competitive advantage.
SEO is Cost Effective Option
Organic SEO is great for marketing because it targets customers who are actively searching for what you offer, unlike traditional ads that rely on chance. 
This can lead to lower costs and higher satisfaction, building your brand's reputation.
Since customers use search engines to find products or services, it's crucial to have a strong presence on SERPs.
SEO can also generate leads by targeting relevant keywords. Pairing SEO with content marketing can help build your brand.
Higher search engine rankings increase customers' trust in your business. 
To succeed, conduct thorough keyword research and execute a strong SEO strategy.
SEO Aids PR
If you want to improve your company's online visibility, you should focus on search engine optimization (SEO) to improve your website's ranking and placement.
A good user experience on your website can also increase customer trust and lead to more sales.
Search engines like Google consider a website's credibility by examining backlinks from authoritative sources.
Getting these links can boost your website's ranking for relevant keywords in your industry.
Public relations, on the other hand, can help build brand awareness, while SEO focuses on website ranking.
Both strategies can work together to achieve business goals.
SEO is no longer a one-size-fits-all approach and can be combined with content marketing or public relations to achieve multiple outcomes.
Local SEO Benefits Small Businesses
Local SEO is critical for small and medium-sized businesses to thrive in today's mobile-driven market.
Local SEO targets a specific area to make it easy for customers to find the products or services they're searching for. 
To achieve this, SEO experts should optimize website content, create local citations and backlinks, and optimize Google Business Profile, Knowledge Graph panel, and social media profiles.
Local content can also help engage customers and strengthen their relationship with your business.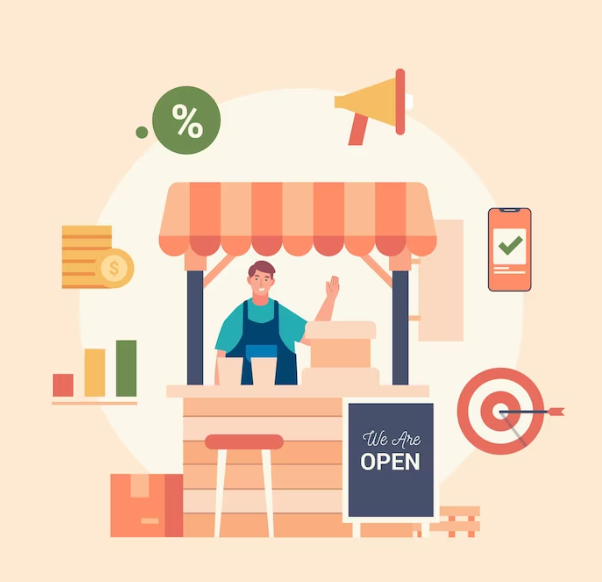 SEO provides measurable outcomes
Measuring the success of SEO is crucial, and good analytics are necessary to evaluate its effectiveness.
While it may not have the same ROI as pay-per-click, tracking key performance indicators (KPIs) can help assess success in line with business goals.
Organic search traffic, keyword rankings, and organic conversion rates are essential metrics to monitor for SEO success.
Analyzing these metrics can help brands track their digital performance and understand their progress in SEO.
More Conversions
Implementing SEO can be an effective way to increase conversions because it drives more traffic to your website, which can generate more leads and sales.
For example, increasing your monthly visitors from 10,000 to 50,000 can result in 800 more sales, even with a 2% conversion rate.
However, just driving traffic isn't enough.
SEO's emphasis on informative content can help persuade visitors of your product's value, making them more likely to convert.
By highlighting the benefits of your offerings and demonstrating how they can help visitors, you can increase the chances of making a sale.
SEO Focus on Long-Term Success
While digital marketing strategies provide quick results, SEO focuses on long-term benefits.
By incorporating keyword research, link building, content marketing, and on-site SEO, you can establish a strong online presence.
As you integrate SEO into your digital marketing campaign, you will notice improved search engine rankings, more online reviews, and a stronger social media presence.
These long-term benefits can provide a better return on investment (ROI) for your business, and you can monitor your progress through data and analytics.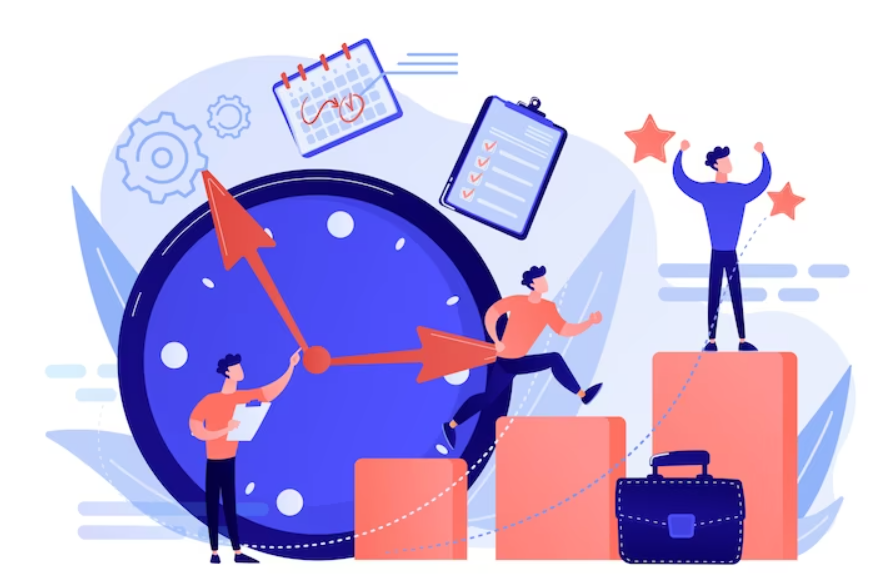 SEO is Permanent
In a world where technology is continually evolving, brands must adapt to the latest trends and utilize the most cost-effective means of meeting consumer demands for online products and services.
This is where SEO comes in.
While SEO strategies may change, there are always new opportunities through emerging entry points, such as voice search, apps, wearables, and the Internet of Things (IoT).
Voice search popularity increases with smart home devices and virtual assistants like Amazon Echo and Google Home.
Thus, content optimization for voice search is vital for businesses to stay competitive.
According to Comserve.Inc, the market value of next-generation search engines that use deep neural networks and machine learning will grow from $14.9 billion in 2019 to $55.7 billion in 2025.
This means that there will always be new organic search opportunities available for brands to take advantage of, particularly with the rise of artificial intelligence and machine learning.
By integrating these emerging technologies into their SEO strategies, businesses can stay ahead of the curve and continue to drive traffic to their websites.
Through ongoing research, analysis, and optimization, brands can leverage the latest trends and technologies to reach their target audience effectively and establish a strong online presence.
With the right approach, SEO can provide businesses with a cost-effective way to meet consumer demand for online products and services, both now and in the future.
Get SEO services from SEO Cares
SEO Cares offers professional SEO services to help businesses boost their online visibility and generate more leads through organic traffic.
Our team of SEO experts is always available for consultation and guidance.
FAQs about SEO for Business
Why SEO Is Important For Your Business
SEO is essential for your business as many people search for products or services online using search engines, and having relevant content available can increase your chances of being found by potential customers.
A good SEO strategy can help your website appear higher on the search engine results page, which can improve your visibility and increase the likelihood of users clicking on your website.
What is SEO?
SEO, or Search Engine Optimization, is the process of optimizing your website and online content to improve your visibility and ranking in search engine results pages.
How does SEO increase my website's visibility?
By optimizing your website and content for search engines, SEO improves your website's relevance and authority in search engine results pages.
This makes it more likely that your website will appear higher in search results for relevant keywords and phrases.
Can I do SEO myself, or do I need to hire a professional?
While it is possible to learn and implement SEO strategies yourself, it can be time-consuming and complicated.
Hiring a professional SEO company can save time and provide expertise in optimizing your website for search engines.
How long does it take to see results from SEO?
SEO is a long-term strategy that requires consistent effort and patience.
It can take several months to start seeing significant results, but the benefits of improved visibility and increased traffic can be long-lasting.
Is SEO worth the investment?
Yes, investing in SEO can provide a high return on investment for businesses by increasing website traffic, generating leads, and ultimately, driving revenue.
Top 10 Benefits of SEO:
Below are the top 10 benefits of SEO, you need to know.
Increased website traffic

Higher search engine rankings

Improved user experience

Enhanced brand credibility and trust

More qualified leads and conversions

Cost-effective marketing strategy

Long-term results

Competitive advantage

Better insights into customer behavior and preferences

Improved local search visibility
How SEO works for business:
SEO-optimized website and content to improve visibility and ranking by analyzing keywords, creating quality content, improving structure and navigation, building backlinks, and ensuring mobile responsiveness and speed.
It generates leads, drives organic traffic, and boosts revenue. It's a continuous process that requires ongoing analysis and optimization to stay competitive.