Let's see why is SEO important for small businesses. SEO is very crucial for any small online business.
Because if you want to develop a powerful and user-friendly website with the potential to rank higher in the Google search engine to get more visibility, and quality traffic that can turn into leads and sales then SEO is very important.
You can also build brand awareness of your business through SEO.
When you will rank higher in Google search engine result pages it will build the trust of users in your brand.
It has been observed that the websites that rank higher in SERPs people have more trust in those sites.
That's why SEO can help you to build your brand awareness.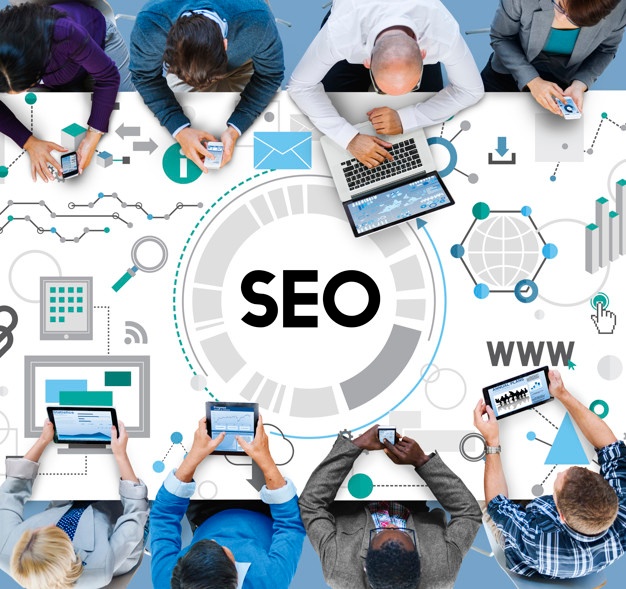 Why Is SEO Important for Small Businesses in 2022?
if you have a small online business then you can use SEO to beat your competitors by increasing your online presence by getting more visitors and generating more sales for your online business.
In this way, you can take your business to a higher level. Here are some benefits of SEO for small businesses.
The reason why is SEO important for small businesses and you need to think about SEO as a small business owner. Because
You want to provide your website visitors with an amazing user experience.

You need to convey complete information to the most popular search engines available like Google, Yahoo, and Bing to rank your website in the top 3 positions.
Building User-Friendly Website
With the help of SEO small businesses can develop a smooth, user-friendly, and robust website for the online presence of their business.
A number of people have misconceptions about SEO that it is only used to increase search rankings of a website but SEO is not just restricted to getting higher rankings in search engines rather it also helps to improve the user experience of your website.
A well-designed website with a clean, smooth, and easy-to-use structure will help users to find the thing they are looking for and they will spend more time on your site.
In this way not only will the bounce rate of your site will improve but you will also get more page views.
Offering relevant and useful content such as blog articles and product pages that your audience likes and providing them solutions to their problems will help you to engage more users and audiences.
If you will implement On-Page practices properly on your website then users of your website and search engine both will like and love it because search engine makes sure to offer quality services to their users.
Bring More Customers
The basic purpose of a website is to increase your business to compete with your business competitors and engage more customers to generate revenue.
If you have an SEO-optimized website then you don't need to invest thousands of dollars in a paid advertisement.
May you know that every business with an SEO-optimized site drives more traffic and sales as compared to a business without an SEO-optimized website?
Nowadays, SEO is the most affordable and reliable as well as efficient marketing module.
Through SEO you will only get the customers that are interested in your product or services means you will get the most relevant traffic and visitors with the help of SEO.
If you want to get some quality traffic to your website by spending only a few hours, a small amount of investment of money, and energy then SEO is the only marketing technique to get more consumers for your online business.
Increase Conversion Rate
The benefit of an SEO website is that it has fast speed means loads quickly in no time, has easy-to-read content for every user, and will display the proper structure and information on each and every device.
Those websites with easy navigation and easy-to-read and understandable content get more attention from users and visitors. These users can turn into your loyal customers, regular visitors, and subscribers.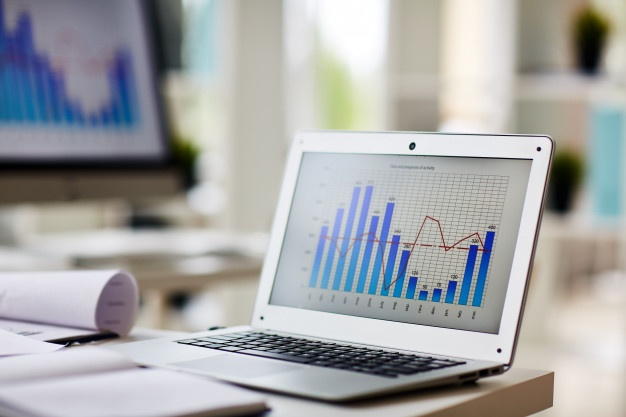 Building Brand Awareness
The best and most efficient way to build your brand awareness is by ranking higher in Google search engine rankings.
When your business website will rank higher in different search engines like Google, Bing, and Yahoo and people will search for a specific term or keyword, the search engine will display your website.
Then people will start trusting your brand as compared to the brands not having a powerful presence on the web.
That is the main reason behind the fact that any small business interested in building brand awareness should invest in SEO to rank higher in the Google search engine opposite to the key terms related to your business.
You are not living the old age and you should be aware of the fact that now Google plays an important part in your brand awareness.
These factors make SEO important for small businesses.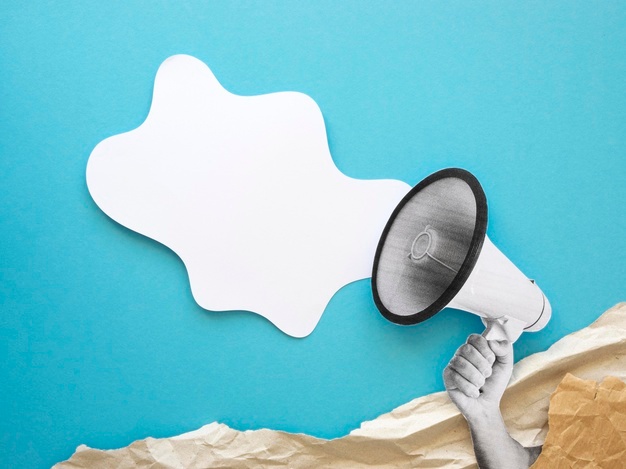 Beating Competitors
To understand this term we are going to explain with an example. Let's suppose there are two businesses in the same industry or market that contain similar kinds of products at the same rates.
Both have an online presence means both have business websites and one of the websites is optimized as compared to the other website.
So, the question for you here is which business will get more visitors and audience through local search to their business website.
Now, which brand will grow more to become successful in the relevant industry?
Search engines and SEO are very powerful and efficient.
You need to think about SEO if your competitors are investing in marketing strategies like SEO then why you are not investing in it?
Read Also: Why SEO is Important for your Online Success [Top Reasons]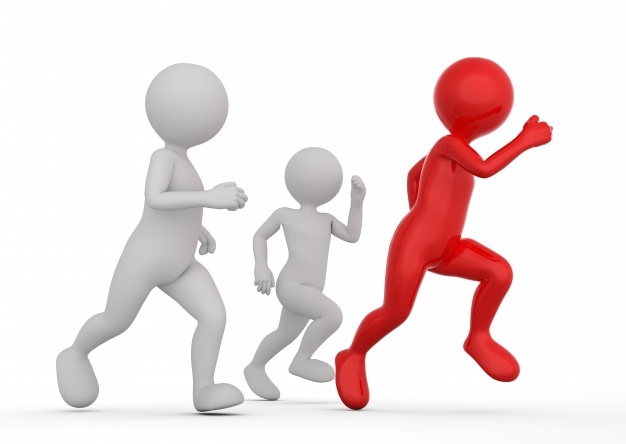 How Does SEO Help Your Business Grow?
SEO is a Powerful Tool, especially for small business owners. Here are some stats for you to estimate the benefits of SEO for small businesses.
The observations show that almost 46 percent of total Google searches are performed about local business information.
SEO is crucial to find your business to potential customers if you are looking to reach more customers for your small business in your local area.
Almost 97 percent of the masses learn about local and small online businesses.
If people search for your online business and you want people to look at your website first then you need to rank higher and show up in the results.
The local search term "Near me" has grown more than 900 percent only in the past few years.
The results show that almost 75 percent of people never like to visit other web pages other than 1st page.
So, it is necessary to rank at least on the first page of Google search engine results pages.
That is also one of the reasons to optimize your business for local search to reach the customers of your local area.
Regarding the industry you are working in or the size of your online business, people are searching and looking for brands related to your business every day.
To find potential customers related to your business the search engine is a great platform.
SEO Tips For Small Businesses
Now as you know what is the importance of SEO for a small business?
So, what is the first step you need to take for it?
May your SEO feel staggering for you but you need to consider these techniques, tips, and tactics for your small business.
Developing Website with SEO Best Practices
Most of the small businesses face problems during implementing SEO because their website is not developed according to SEO best practices.
There are a few chances that you will lose some of your visitors due to the poor structure of your website.
A well-structured website does not mean a beautiful-looking website.
It means how easily can someone use your website when he visits your website.
While developing websites for your business make sure to create a strong site structure to make it easy for search engine crawlers to crawl and index web pages of your site.
Moreover, if you have already built a website then you need to have another look at it by considering SEO factors and making sure it has a strong structure.
First, check your homepage whether it is easy for you to move to all the important pages of your site or not.
Remove if there are any broken links contained by your website.
Because they can affect the link equity. They are effective because they will not be counted as your site links as they redirect to a dead page.
Making your website mobile-friendly is also important.
Mobile responsiveness not only improves the user experience of your website but also has a positive effect on SEO.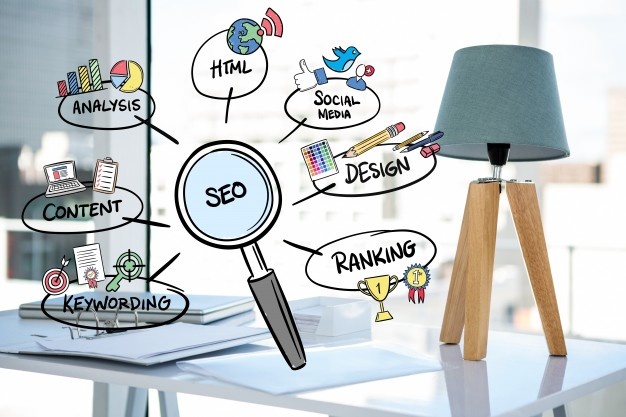 Keyword Research
To make an effective strategy for SEO content keywords are the most important and key factor.
For SEO you have to rank your website opposite to the keywords that are people searching for.
You are going to get more customers and visitors to your website by ranking more key phrases and keywords related to your business website on the search engine.
Optimizing Metadata for Your Pages
Making sure that all of your website landing pages are optimized for the relevant keyphrases or keywords is the next key step of search engine optimization.
Then optimize the meta description, title tags, and body content of each web page of your website. Each page of your website must have a unique title and meta description.
There is a limit to website meta description and if you will exceed this limit then Google will cut down its length while displaying search results. 
Consistently Publishing New Content
Content is also a key factor of SEO that is considered the basic pillar of SEO.
You can grow your business with content marketing and quality SEO and you need to be consistent to get positive results.
It is ridiculous to just publish a blog post and expect that it will start generating traffic on its own.
So, you have to publish content consistently on your business-related keywords to build site authority for Google.
So, you need to build at least a 6 months plan for SEO before you start working on an SEO campaign.
Build Authority by Creating Backlinks
Another important factor of SEO is quality and natural backlinks.
The backlinks are the websites directed back to your website. 
You can also build backlinks with your previous posts or pages but the real and effective links are those coming from outside of your website.
The local directories are a great source of backlinks. You can benefit from these directory backlinks because they have a good reputation. 
Use Google My Business Page
For any small business Google, My Business listing is a focal point.
It becomes more crucial if you want to get higher search rankings.
You can easily create a Google My Business page for your business and it has a great impact on any business.
If you have a small business then you must focus on each part of the Google My Business listing to get maximum results.
Why is SEO Important for Businesses [Real Facts]?
Let's analyze some points that can help you understand the importance of SEO for your business.
Optimal User Experience
Ultimately the purpose of SEO is to offer a user-friendly, fast, and excellent experience.
The search engine makes sure to offer its users the best possible results that they are looking for and in this way search engines satisfy both of the parties.
There is 100% surety about the fact that a satisfied visitor will come back again.
Optimal Reach
Unconsciously users have trust in the results displayed by the search engine.
For example, if Google ranks a brand website on the top spot of search rankings then it means that this particular business brand has earned this position and it is a qualified candidate for the top spot.
When a person will find this brand on the ist positions there are a few chances that he will also share it on his social media accounts to invite his friends by leaving the link of the website and the friends will also click this link to visit the website.
This multiplication law works very well and fast and a lot of visitors and traffic will reach this website and even you will don,t know about it. That is because Google is directing his friends perfectly through links.
 Optimal Conversion Potential
SEO also interacts with the people already searching for the product or services you are offering.
To get visitors and traffic to your website you don't need to dance or scream. Because they have already decided what they want to buy. You don't need to market your products on the front page of any magazine.
When people are looking for your product and you are shown on the first page of Google it means you still have a chance to convince users that you are offering better products or services.
After this half of your job will be done.
If they visit your website and you have the exact content they want to have then you are going to generate a sale and make a regular customer.
Optimal Insight into Customers
Your website will get more credibility, visibility, and usability in case your website is properly optimized.
All of these factors are necessary for your website to drive traffic. You can track your visitors and information about visitors by setting up Google Analytics on your website.
You will get very useful information about visitors to your website.
Like what keywords they are searching the most to reach your website, which browser they are using, their geographical location, the time and date when they remain active, the time they spent on your site, and much more useful information like that. 
By using this information you can find your target market and make strategies on the basis of this data and information of visitors.
You can offer your product or services in a better way by getting knowledge about the consumers.
The people or businesses who want to grow and want to get results on their investment Search engine optimization is not an option for their purpose. 
You good are wasting your money if you don't have quality content on your website and you are investing in SEO.
The content of a website always matters the most. You will get more valuable insights into customers with visibility, traffic, and branding by using other marketing tools with SEO.
It is not impossible to get the first position on SERPs.
There is a roadblock to reaching the top 5 spots of the search engine result page that you can cross through strong digital marketing and SEO strategy.
The search engine works in a way that when someone types a query in a search engine it displays the most matching websites to these keywords.
This means you cannot rank on the first page of the Google search engine if you are not working on search engine optimization.
But if you are spending your time and money on digital marketing and SEO then you are competing well with your industry rivals by giving exposure to your brand and you will also get a good amount of traffic as well.
This is the vital reason why SEO is important for small businesses.
Why Prefer SEO Cares Over Other SEO Companies?
If you want to create a result-driven SEO campaign for your small business or if you need any kind of help regarding SEO services you can contact SEO Cares.
Any time you want to connect with us you can make a call or reach us through our contact us page.
Moreover, if you are facing any kind of issue related to SEO you can also contact us freely.
Because we have an expert and professional SEO team which is able to solve any kind of SEO problem and provide desired results which you are looking for.