You are in the proper place if you are a beginner and want to rank your gig on Fiverr.
Here, you may find all the information you need to be the top seller on Fiverr
Why you should rank your Fiverr gig?
If your gig is not ranked, buyers will not be able to locate it and you will not get customers, so it is essential to make your gig ranked for earning orders.
Those gigs that are listed on the first page of the search results have more possibilities to get the attention of the buyers and receive more orders.
All this can be done by using SEO for your Fiverr.
Below are some tips to do efficient SEO of your Fiverr account and get more clients.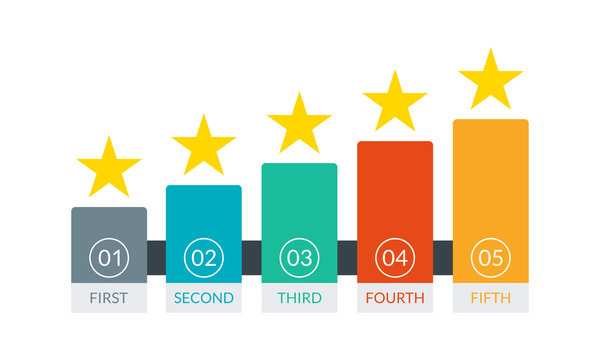 Know the Algorithm of Fiverr Gig Ranking
Buyer often writes their demand in the Fiverr search window when they visit the website.
They will switch to another platform if they do not find results that are useful or relevant.
Fiverr has created an algorithm to qualify good gigs and display them at the top of the search results page in order to avoid this.
This system gives value to both the ratings and the keywords used in the gig.
Additionally, Fiverr gives a set of targets to each new seller. If you succeed in fulfilling the targets, Fiverr will advance you to Level One Seller, Level 2 Seller, and finally Top Level Seller. This is the symbol or badge that verifies your trustworthiness as a seller. 
Understand the Fiverr algorithm and do your SEO accordingly. The Fiverr algorithm also considers the following factors:
Fiverr offers Fiverr Pro dealers who have excelled outside the Fiverr network.
It also considers your

reviews

and

successfully completed orders

. It particularly benefits top-rated dealers who have completed several orders.

It also detects which sellers are active

online

.
It's important to note that the Fiverr search algorithm is created to give buyers the

best search results

possible. You must work extra hard as a seller to appear on page one.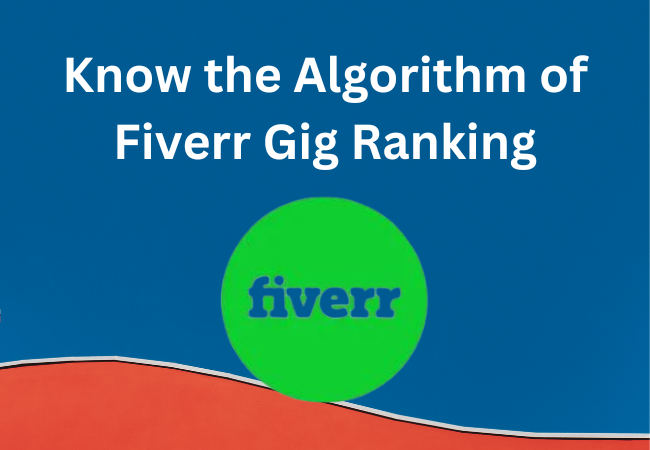 Keyword research for Fiverr
The first step in gig ranking is to create in-depth keyword research as it is the most crucial component of Fiverr SEO to rank quickly.
Go to Fiverr, type in your keyword, and look at the gig results to see how many gigs are flagged on that keyword. If the number is low, the keyword is a good one.

Let's discover a long tail keyword that does not have more than 1000 or 2000 gigs if that keyword has more gigs or the amount of gigs is quite high. Leave it.

Beginners should choose the appropriate and relevant keywords for their gig

descriptions, tags, and titles

, and should focus mostly on marketing outside of Fiverr.
When you select the appropriate keywords, build a gig on the specific topics, and promote it elsewhere than on Fiverr, such as on Facebook and Instagram.
Then your gig will undoubtedly appear on page one with an excellent ranking. In this way, the probability of receiving orders and boosting the Fiverr ranks will increase.
Search for keywords to add to your gig's title, tag, and description, before posting it on Fiverr. Use

less competitive keywords

in the gig to increase the rankings.

To attract more customers, you must have promoted your gig

outside of Fiverr

. 

Find attractive tags, titles, and descriptions related to your gig
Make sure your gig tags and descriptions are excellent and simple to understand in order to improve the quality and attraction of your performances.
It is vital to first

observe

the Fiverr accounts and gigs that are at the top of the rankings in order to make your gig better, more appealing, and more appropriate for Fiverr.

Browse

the tags and descriptions of the

top-ranked gigs.

It will encourage you in gaining more buyers for your Fiverr gig.
It is not essential to constantly look for tags and descriptions; you can always create your own, whether you are experienced or not. However, the most crucial aspect of this field is developing your skills. These tips can help you work on Fiverr wisely.
Fiverr Keyword Research: Free Fiverr Keyword Research Tool and Methods
Stay online to attract the buyer
The key point of advice is to stay active on Fiverr because orders for online gigs are often placed first to save time.
The service buyer always chooses those that are attractive and have better quicker communication.
It indicates that the gig, its tags, and its description must be outstanding. Your account ranking grows, and more orders will come after.
Copy top-ranked gigs

 
There is no need to be anxious when your English grammar and creative writing abilities are lacking because you may copy or reproduce the taglines and descriptions of other's gigs with a few minor sentence structure modifications.
This will make it simple for you to write an effective tagline and description for any Fiverr gig.
Avoid copying

and

pasting

anything directly onto your Fiverr profile because you risk receiving a strike and having your profile or gig permanently removed.

Instead, always paste the content into an

MS Word

document first, where you may

rearrange or change

the text and add your own tags and descriptions.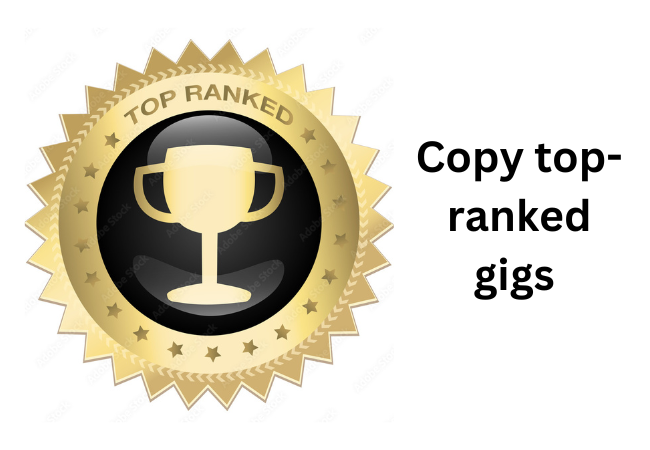 Optimize the URL of the Fiverr gig
It is essential to keep in mind while making a gig on Fiverr that the gig title must include all relevant keywords and that everything must be related to the URL of your gig.
You should therefore make a title that always relates to your URL. It will boost the likelihood of ranking highly.
Ensure that the gig's title doesn't have more than

sixty characters.
The benefit of having relevant keywords in your gig's title, URL, tags, and descriptions are that anytime a seller looks for gigs, those keywords will relate to your gig. As a result, your gig will be simple to approach and may even rank among the top gigs.
Optimize Fiverr Images
This advice may not always apply to Fiverr gig SEO for the search rankings, but it's still a crucial step to do because it can draw more customers to your listings and increase your chances of making money.
More people will see your listings when you do more to boost the CTR for the gigs. And as noted, orders are another crucial component of the ranking algorithm, so the more individuals who view your listings, the better orders you'll ideally receive.
All you must do is add your desired

SEO keywords

so that they display on your gig photographs as written text.

Buyers will obviously look at these optimized photographs to decide whether or not to check out your gig after seeing the principal image for it appear in the search engine.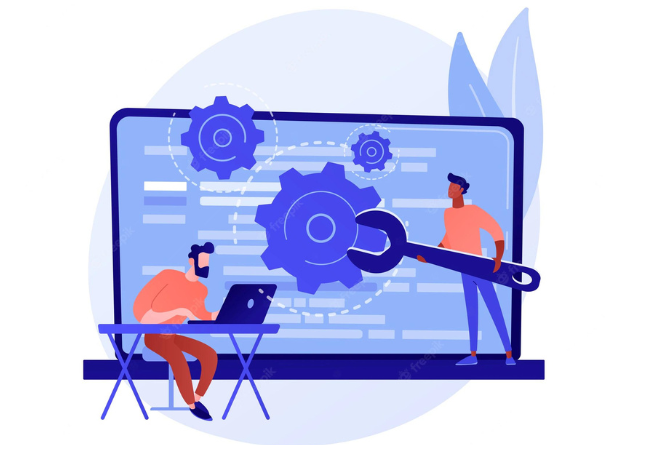 Optimized Gig Video
It can aid boost the CTR for your listings if you can spend the money on a quick, polished, optimized video for the Fiverr gigs.
An effective video may increase the reputation of your services and increase revenue.
When you include a video in your gig's gallery, the listing's main image in the search engine feeds will have a play button.
People love to watch videos, so this tiny but effective addition can help inspire more customers to press on your listing.
Share your Gigs
Share your Fiverr gig with other users after generating it.
It takes time to rank at the top on Fiverr since people will search for the keywords, and if those keywords are already in your tags, your gig will boost the rankings as a result.
To make your description more appealing, it might be wise to format it as

bullet points

or

numbers

.

These things

draw customers

and those looking for

skilled

workers.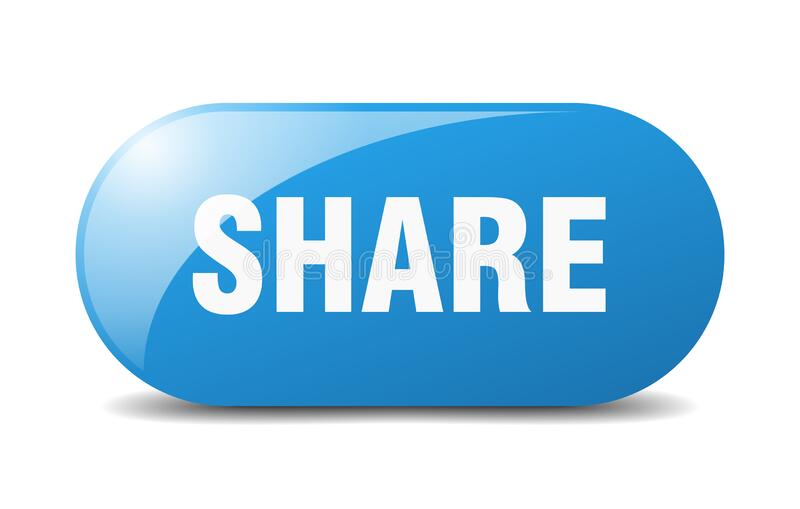 Do not compete with Level Sellers
Level sellers already own a significant amount of influence because of their Fiverr badge and 5-star ratings. Until you reach their level, you cannot defeat them. 
Since you have few reviews as a newbie seller, you only can compete on keywords.

Because new sellers provide

less expensive

services, some customers specifically search for them, proving that you do have a loyal following. However, you must initially compete exclusively on

pricing

with thousands of other new sellers.
After you've got the idea of the game, let's move on to the next item on our list of Fiverr SEO advice for new sellers.

Upgrading SEO
In order to rank your gig, improving your SEO is equally crucial, and it works in correlation with the gig title and URL. There is an option to upgrade SEO under the gig title.
Title of the gig will be copied and used as the SEO title when you select the "upgrade SEO" option.
The character

limitation

for an SEO title is only

50

, so if the gig title seems to have more characters, you must cut some of the characters from the SEO title.

However, you must take care to maintain the relevancy of the gig title, tags, and URL after the character edits have been made.

This will assist you in gaining more views, impressions, and orders while also helping you rank your gig among the top ones on the initial page without facing any issues.
Discover your real competition with search filters
Observe how customers react to the search results. Not all outstanding gigs are your competition.
To narrow down your options, you can use filters for budget, timeframe, language, and many other factors.
Therefore, we must narrow our focus and be more precise about the service. This will expose who our actual competitors are.
Think from the buyers' viewpoint.
We are now beginning to discuss Fiverr's SEO abilities.
Many screenshots of the Fiverr search screen have already been shown to us. You now understand how customers narrow their search to the ideal seller. You must enter the buyers' minds if you wish to be that seller.
They want to receive the greatest services at the most affordable prices.
For example, buyers want to get SEO services from Fiverr.
Therefore, consider what people could type in the search bar. The possibilities are endless: "hire an SEO expert," "SEO services in 24 hours," or "purchase SEO services at low prices." To determine the intentions of the customers, you must test several keywords.
You may perform research for Fiverr generally from three different angles:
Industry cost

Location

Language.
Optimize the FAQs Section
Expert sellers on Fiverr's support forum claim that gigs containing 10 FAQs tend to receive the most reviews.
Therefore, it's a good idea to list the top 10 queries you believe customers want answers to regarding your offerings in order to make them feel more at ease about making a purchase.
Additionally, you can further improve the SEO of your gigs by visiting the FAQs area.
You should aim to use your focus keyword in a minimum of one FAQ title and one FAQ response for this Fiverr SEO tip. Such search engine optimization techniques will help your gig's listing page become more topically relevant so that it shows up for relevant queries.

Offer and Optimize Fiverr Packages
Many people are unaware of this, but one effective Fiverr SEO tactic is to provide multiple packages, each of which should be optimized for specific SEO keywords.
The header tags on the page are significant locations that search engine algorithms crawl to determine subject relevance, much like on-page SEO optimization for websites.
Additionally, if you look closely at the HTML code for the Fiverr packages titles, you'll notice that they are written as H3 heading tags, which have extra weight when it comes to ranking for the keywords that are crawled in those tags.

Offering 3 packages (

Basic, Standard, Premium

) allows you to use your

focus keyword

in the package titles, which is a straightforward optimization technique in this case. The package descriptions should also include keyword variations to further increase topical relevance.
Use Strategic Pricing
If you're a new seller on Fiverr, you should make every effort to get those initial few customers in order to promote your gig in the rankings.
Gigs that receive more purchases typically rank higher on the marketplace. As following simple Fiverr pricing methodology.
Pricing your services less expensively than the competition is a practical tactic you may employ to attract customers.
Try $10 for a service if others are charging $15, for instance. Try $95 if it's $110. You can raise the ranks of your gig by doing this to assist you to receive your initial batch of customers and reviews.
You can then raise the price after fulfilling a few orders to become more productive and to make more money.
Increase Your Response Rate
How quickly you respond to user questions can have a big impact on how many people buy your gigs.
As a result, you have to try to respond to these inquiries as quickly as you can and never neglect a message. Additionally, in order to advance through the different seller levels on Fiverr, you must obtain a response rate of at least 90%.
Complete All Gigs On Time
The order completion percentage is yet another crucial element of Fiverr. To be qualified for the next seller level, the system requires you to have an order completion rate of at least 90%. So it is better to complete all your Gigs on time or before the given time.
Get More Positive Reviews
The higher your gig will appear in the search engine, the more Fiverr happy clients you have.
The system considers the number of reviews, comments, and star ratings for each of your specific gigs.
This makes more sense as higher-rated gigs get more satisfied clients, which results in more sales for the platform's sellers and more revenue for Fiverr to recover through commissions.

Significance of having a Healthy Fiverr Profile
A engaging and committing profile is important to win the buyer's confidence. Prior to selecting you for a project, buyers always review your profile.
Therefore, building a strong profile can assist you to rank your gig at the top. Build a Standout Fiverr Profile by continuously updating it according to algorithms.
For You: Fiverr Buyer Request Is No Longer Available: Breaking
FAQs
What means by SEO in Fiverr?
Fiverr SEO is the technique of applying the proper words in the proper location throughout your gig to encourage the Fiverr algorithm to list you at the top of search results pages.
What is an SEO Title in Fiverr?
A text phrase is known as an SEO title that represents your gig to the Fiverr gig algorithm. Crawlers from Fiverr can discover more about your gig subcategory and category at this key spot. If you use it, your likelihood of getting your gig to score higher will increase because it provides a greater area to add pertinent keywords.
As you edit your gig, you can locate the SEO gig title and enter it in the overview tab.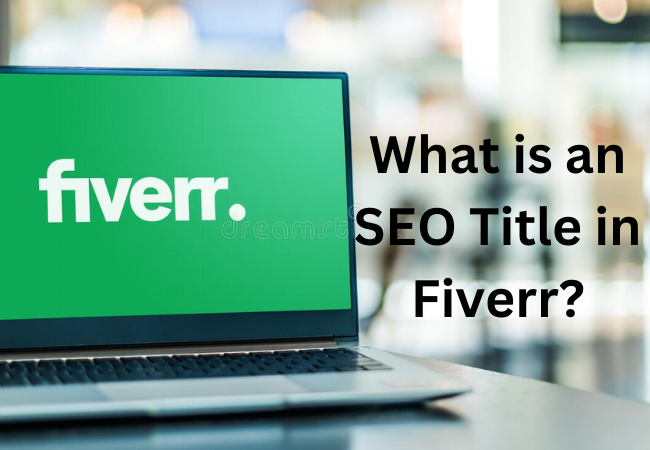 How to discover low-competition keywords for Fiverr?
When selecting a niche, be very specific.

Look for long-tail keywords.

Examine the competition.

Examine what your competitors are doing.
What are the three pillars of SEO Fiverr?
The 3 basic Pillars Of SEO:
Authority

Relevance

Experience
What are the largest selling skills on Fiverr?
The most looked skills on Fiverr are:
copywriting

graphic design

social media marketing
A broad range of other skills, however, are also in great demand. These include:
Lead creation

SEO

lead editing

Voiceovers.
Why choose SEO Cares for your Fiverr profile SEO?
SEO Cares equipped with high-level SEO experts is definitely a wonderful choice if you still can't find a quick and reasonable solution to boost the SEO of your Fiverr profile. 
Our SEO services provider pro team always prioritizes small businesses by offering them smart, affordable, plans and packages. We as a top-level SEO agency assure you to rank your Fiverr profile on top of the search pages within no time.