There are two most popular platforms, YouTube and Vimeo in the market when we talk about uploading online videos.
With their respective merits and demerits, both of these platforms are great.
So, here we will have a thorough comparison between YouTube and Vimeo along with their advantages and disadvantages to help you to choose one of them.
Vimeo vs YouTube Upload Limits
YouTube and Vimeo both have different policies regarding how much video content can be uploaded by a content creator.
YouTube

:
You can upload as many videos as you want on YouTube and that is the default option.
But you need to make sure that each video should be under 15 minutes.
But if you want to upload videos for more than 15 minutes then you need to verify your YouTube account.
Once your account gets verified you can upload a video of up to 12 hours of playback and a file size of 128GB.
That is quite reasonable and generous for any type of content creators.
Vimeo

:
On the file upload size, there are different limitations of Vimeo according to each plan.
Free Plan: 500 MB/week, Up to 25 GB/year
Plus: 5 GB/week  Up to 250 GB/year
Pro: 20 GB/week, Up to 1TB/year
Business: Unlimited with up to 5TB storage.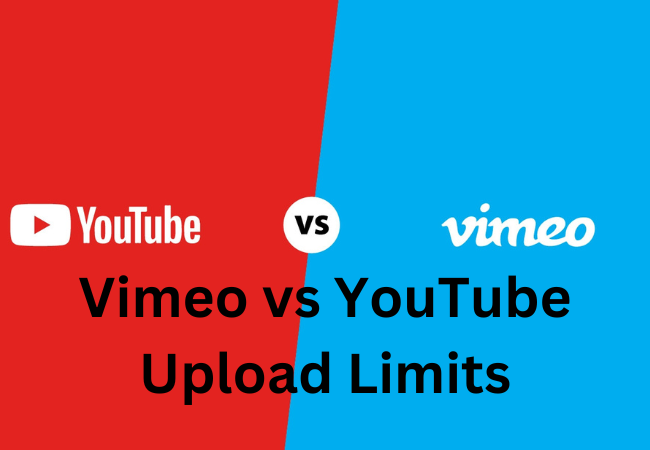 Vimeo vs YouTube Audience Size and Reach
Video-Sharing options are available on both of these platforms. They also have respective dedicated communities with some great social features on their platforms.
YouTube:
When we talk about the size of the audience and reach then YouTube has a clear advantage over Vimeo.
As we all know that YouTube is owned by Google due to which YouTube is more visible than Vimeo.
Every type of mobile phone comes with a pre-installed YouTube app.
There is a more than 1 billion users community of YouTube which is also not one-third of the total internet.
On the other hand, YouTube is the second most widely used search engine in the world.
Vimeo:
In comparison to YouTube, there is a much smaller user base of Vimeo but still, it has a great number of users.
There are more than 170 million users of Vimeo and they are growing at a significant rate.
Vimeo is the platform used by some of the world's best content creators. Other than channels Vimeo also has a feature of groups that is used by Vimeo users to create groups on this platform. 
Group members can restrict the content visible to only their group members.
There are quite good search features available on Vimeo. Users can use this feature to search for people groups, channels, or videos of their choice.
In the sidebar, its content discovery feature shows the relevant videos as well.
But they are not noticeable as on YouTube due to their design.
Vimeo vs YouTube Privacy Controls:
Some publishers don't want to show their content to everyone.
Such as if you want to sell online courses or want to run a membership website then you will definitely want to restrict the video access only to the paid members or subscribers.
Now let's see how both of these platforms enable publishers to control their videos' privacy.
YouTube:
For video upload there are three privacy settings offered by YouTube.
Public: These YouTube videos are accessible for everyone which means these videos are publically accessible.
These videos can also be listed, displayed, and searched across the platform.
Private: Such types of YouTube videos are only accessible to your selected users.
Unlisted: The unlisted YouTube videos are accessible for everyone through URL. But they will also be displayed in related videos or YouTube searches.
Furthermore, you can also mute or disable comments on your YouTube videos.
You can also disallow others to embed your videos on other websites but you must remember that it will also block you from embedding videos on your own website.
If you want to host private video then YouTube is not an ideal platform.
Vimeo:
You will get more privacy options from Vimeo as compared to YouTube.
The privacy settings of Vimeo allow you to make public, private, and unlisted videos.
You can also have an option to share videos only with the users you follow.
The users with paid plans can also restrict video embedding to their own websites.
They can also restrict videos to be viewed on Vimeo.com.
You can also protect your videos with passwords which means users need to enter the password to access your video.
You can add these videos to the password-protected posts of your site. Vimeo is a better platform if you want to have more control over your videos.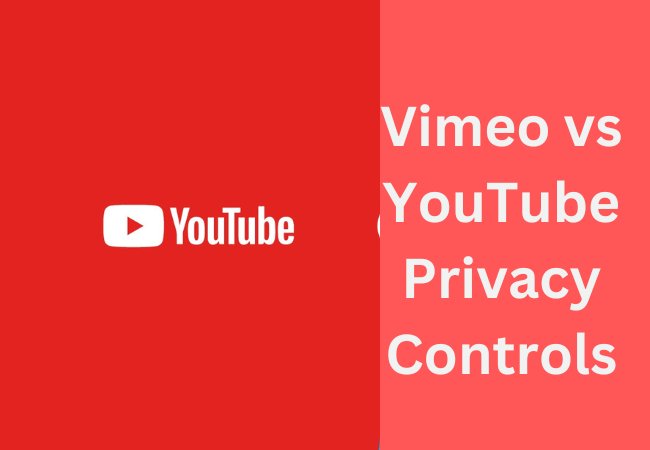 Vimeo vs YouTube Video Editing
You will get some great tools to edit, manage and upload your videos.
YouTube:
You will get some great video editing features on YouTube.
YouTube provides a video editor which allows its users to make videos from their previously uploaded title, photos, videos, and much more.
This means you can make videos by using the photos or videos available in Google Photos.
It offers an easy and simple video creating process with it's web-based video editing tools.
Moreover, YouTube allows its users to add annotations, captions, subtitles, and links to the videos.
You will also get a live streaming feature to live broadcast news, events, or vlogs.
Vimeo:
You will not get as many video editing features on Vimeo as YouTube.
But you will get all the basic tools to edit a video.
Vimeo allows you to add title, tags, license, description, tags, and description. The option to add subtitles and captions is also available.
You will not find annotation features in Vimeo which means you cannot add clickable links to the videos.
The best thing about Vimeo is you can easily replace a video with a newer version even without changing the URL of the video. 
This feature of Vimeo is quite handy as you can easily update screenshots if you made a mistake.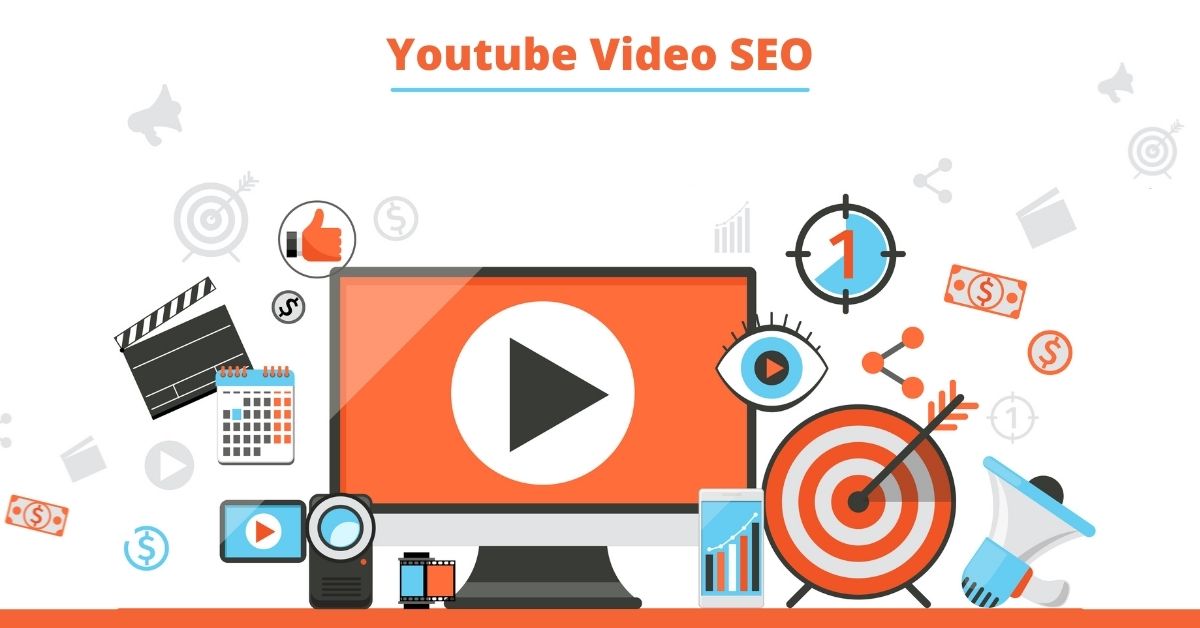 Vimeo vs YouTube Monetization Options:
YouTube and Vimeo allow their users to make videos from their online videos.
YouTube

:
YouTube allows its users or content creators to join the YouTube partner program.
You just have to sign up for Google Adsense to monetize the videos.
Video creators earn revenue for the ads displayed on their YouTube videos.
But first, you need to have at least 10,000 views on your channel before joining the YouTube partner program.
The content creators of YouTube videos can also use other monetization options.
Like publishers can sell their products in YouTube videos, join different affiliate programs, pay reviews or get sponsors for their videos or ask for donations.
Most of the YouTube content creators use platforms such as Patreon where they can support their favorite channel through donations.
Vimeo:
Vimeo offers an ad-free video platform to its users.
There is not any kind of advertising program offered by Vimeo.
But they also offer "Vimeo on Demand". Vimeo is a platform that allows its users to sell videos directly.
To join the program you need at least a pro account of Vimeo. You can also consider it as your own Netflix version.
Furthermore, it also allows it's users to mention sponsors in their videos, add links to the video description or ask users to support the channel on platforms such as Patreon.
Both YouTube and Vimeo are amazing video platforms.
But one platform could be better depending on what you are trying to do.
If you are a small business owner or a blogger who is interested in building a subscriber base to reach a much larger audience then YouTube will be a good choice for your business.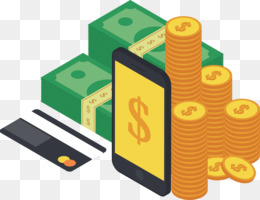 Vimeo vs YouTub Pricing:
YouTube and Vimeo both are of the most profitable companies in the market.
The pricing options of YouTube and Vimeo rely on the methods of making money online.
YouTube:
YouTube is available to use for free of cost for internet users.
Because Youtube is able to make a good amount of money through advertisements.
These ads are displayed in the sidebar, inside video players, and inside the YouTube app.
Moreover, YouTube also provides a paid subscription known as YouTube Red.
This service is especially for YouTube users who don't want ads while using the Youtube app.
YouTube also offers some original shows to its paid users.
But if you are a content creator then you can upload as many videos as you want without any kind of charge.
At the initial level, YouTube does not allow uploading videos of length more than 15 minutes.
But if you want to upload videos for more than 15 minutes then you need to verify your account.
Vimeo:
As compared to the YouTube business model of Vimeo is very different.
Because Vimeo makes money by selling hosting services of videos which means publishers and businesses provide users an ad-free experience of watching videos.
They offer multiple pricing plans which start with the free plan and it is limited to the storage of 500MB per week or 25GB per year.
Then you can also join the Vimeo Plus, Pro, and Business plans. These plans offer different features and upload limits.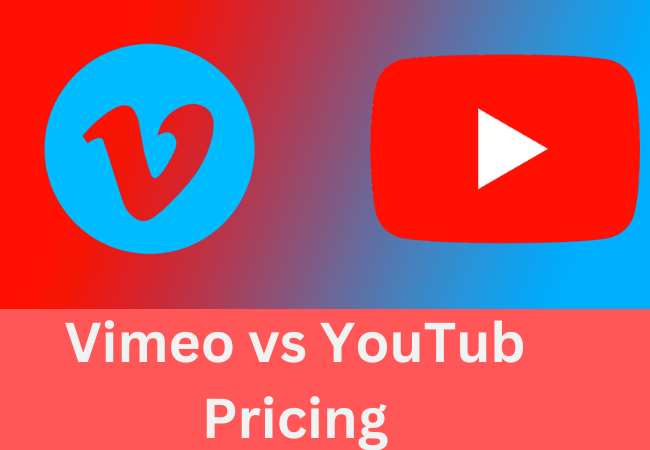 Vimeo vs YouTube for Business:
YouTube: For most businesses, YouTube will be a better choice.
YouTube can perform better than Vimeo as it provides proper analytics for businesses who want to track their ROI and it can also command a great number of users as well.
You can use YouTube for free of cost. 
Vimeo: But on the other hand if you have any kind of specific requirements regarding branding then you need advanced support due to which Vimeo could be a better choice.
Vimeo vs YouTube live Streaming:
Vimeo:
There is a clear difference between YouTube and Vimeo from the perspective of what each has to offer.
You have to pay some amount of money if you want to stream live on Vimeo.
But if it is important for your application to keep the video URL then Vimeo will be a good choice.
Furthermore, you can also keep using the same URL and also upload the new versions of the video.
Vimeo also provides the ability to upload some high-quality live stream recorded visions which are editable before posting.
As compared to YouTube Vimeo's audience is more targeted.
The live streaming of Vimeo gives more exposure to its users' work by connecting them with like-minded people.
You can also sell or rent Vimeo videos by using the Vimeo on Demand and Vimeo OTT as it also offers the features of distribution and subscription.
There is also a useful feature of Vimeo transcoded video at the end of each live stream which can help you to build up your portfolio.
YouTube: 
On the other side, YouTube is a live stream giant with a wide range of great content.
There is not any cost to live stream on YouTube with access to great quality content. Moreover, it also continues offering some great features such as linking a Super Chat to IFTTT controllable devices.
But you can't go back and edit the video once uploaded and it could be a hassle for the companies who embed a lot of videos.
So, if you are streaming from events that feature music or a radio station then it could be a problem with YouTube.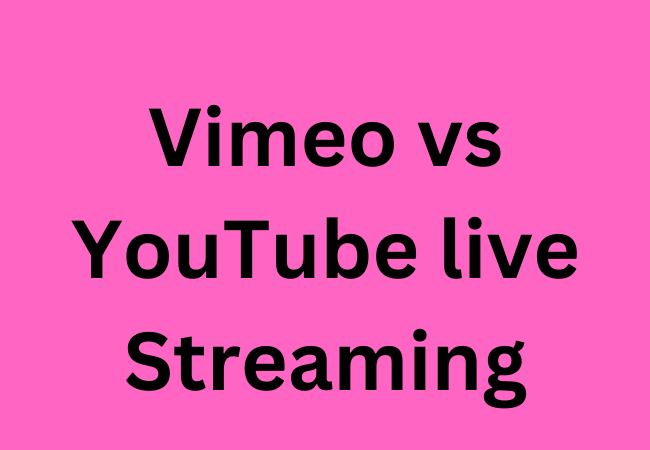 Vimeo vs YouTube for Short Films:
YouTube:
You need to think about your goals as a filmmaker initially. 
Like if you are posting the film as a content creator or as an artist.
YouTube will be a better choice if you only want to get as maximum clicks and views as possible.
But you need to be a little careful because everyone on YouTube wants to get maximum views and clicks.
Due to such competition, you need to do something different as compared to the other content creators and then attract the viewers who appreciate your work.
Vimeo:
We know that the market of Vimeo is much smaller as compared to YouTube with millions of users all around the world. But on Vimeo, you will find a more concentrated audience looking for some creative content, the same as YouTube users who look for some entertaining videos.
Vimeo vs YouTube for Education:
Due to the creators of high-quality production and original content the community of Vimeo pride itself.
Vimeo is a great platform for educators because it does not accept commercial videos.
Due to this reason, Vimeo is a useful site for educators.
Often when it unblocks the school system when you search for safe videos to use.
As the visuals are more powerful and effective for the mind of children which makes YouTube a better and dominant resource of education as compared to the other resources available in the market.
Children will pay more attention to the visuals than the traditional environment of teaching.
It makes the learning process more easy and comfortable for the children.
Vimeo vs YouTube for Churches:
Vimeo and YouTube are some of the most famous and popular tools to share, store, and play videos on the internet.
Churches use both of these platforms as they understand both of these platforms have great importance in digital media strategy.
There is not a clear answer we have found if you have a question about which one is better YouTube or Vimeo for churches.
Both YouTube and Vimeo each platform has their own negative and positive aspects. It is also recommended that churches use both of them.
Because you want to be everywhere when you talk about online presence.
So, if you will select only one platform then you will have to face more hurdles to reach your online audience.
Vimeo vs YouTube for Nonprofits:
For fundraising and awareness, video is a more powerful way than other resources.
Both YouTube and Vimeo are some of the greatest hosting communities available in the market.
But which one is a better option? YouTube has more than 150 million unique visitors and Vimeo has more than 7 million in a month. 
With a large amount of audience, YouTube allows its users to connect with a great community of supporters.
YouTube offers a convincing nonprofit profit that is a good option for the people who fulfill it's requirements.
YouTube has also launched a nonprofitable support program with the name of YouTube Next Cause.
You will not find any kind of program on Vimeo.
YouTube's large audience is its weakness as well as strength.
There is not any kind of shortage of critics who sometimes make dreadful comments.
But YouTube also has a feature to disallow comments.
But Vimeo is more powerful in this regard because of respectful behavior and polished professionalism.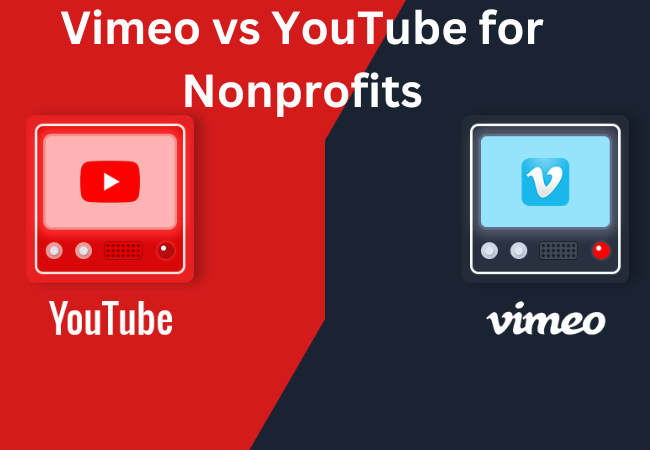 Vimeo vs YouTube Sound Quality:
If you upload the same video on Vimeo as YouTube you will get a better video resolution because it uses a higher bitrate.
In the same manner, Vimeo also offers better sound quality as it supports 320kbps.
But to get the most out of the Vimeo improvements you need a premium subscription of Vimeo,s Plus, Pro, and Business accounts.
Vimeo vs YouTube copyright:
If you upload any copyrighted content like music or images YouTube will detect it instantly after you upload and it will disable these elements automatically if you don't have any kind of permission to use them.
It will help you not to breach the copyright unintentionally.
But on the other hand, Vimeo is not as strict as YouTube and it would not disable your content.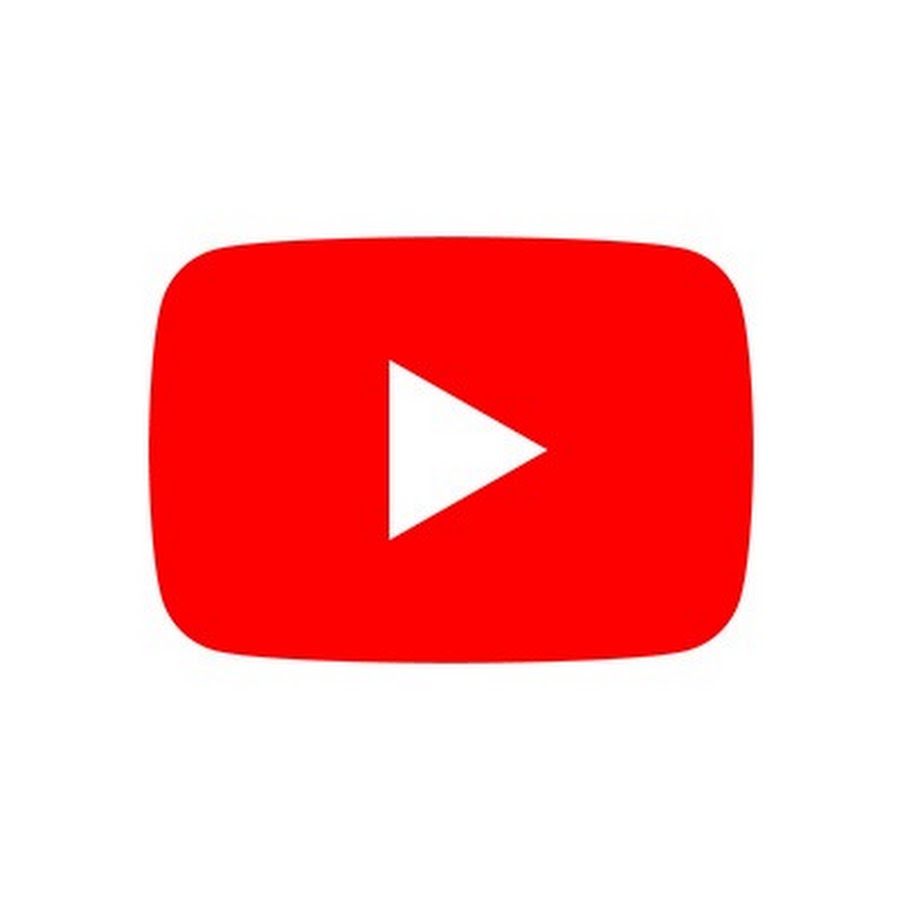 FAQs
Is Vimeo better than YouTube?
For most businesses, YouTube will be a good choice.
Because it is free to use and generally performs better than Vimeo in search and also offers the features of solid analytics which can help businesses to track ROI.
You will also get access to a large number of users.
But Vimeo could be a better choice if you have some of the branding requirements for advanced support.
How is Vimeo different from YouTube?
Vimeo allows videos with a size up to 500MB to upload but YouTube allows its users to upload videos as big as 20GB size.
But Vimeo offers some premium packages to its users with more disk space on a weekly and annual basis. 
What are the disadvantages of Vimeo?
The visibility of Vimeo is much lower than YouTube. Vimeo has a small audience with a lower number of views and similarly low rankings in the search results of Google.  

In Vimeo, you cannot get sponsored ads for your videos. 

There are certain limits imposed by Vimeo on the storage to use. The storage you will get depends on the plan you choose.
Why is YouTube more popular than Vimeo?
Vimeo has some kind of imitations on video uploads and it is a more valuable site than YouTube and attracts a different kind of audience.
YouTube has more reach than Vimeo but the viewers on Vimeo will engage more deeply with your content on Vimeo.
What's the point of Vimeo?
Vimeo was launched in 2004 as a video-sharing platform by a filmmakers group.
Since then Vimeo has grown more than 80 minion content creators and many of them are film, music, and animation artists.
They use Vimeo as one of the ways to promote their work.
Do you need an account to watch Vimeo?
You just need to sign up for a basic account on Vimeo and then you can watch any kind of videos on Vimeo.
You can also upload videos as a content creator after signing up for the basic account.
You can upload up to 500MB of video content on your basic account per week.
It also includes the basic privacy options, customer support, and statistics.
Hire SEO Cares as Your SEO Company
If you have an online business and are struggling to get good rankings in the Google search engine.
Then you need to hire a professional digital marketing or SEO company.
So, if you are for an SEO company for your online business then you don't need to go anywhere as we are here to help out.
You just have to contact us.
You can make a car or send us an email. Hire us now.