You should know about how to improve Google search ranking if you have a website.
You can't rank on Google for a long time by spending money on Google rank.
But if you have some time and a strong strategy you can definitely rank on Google without spending even a penny.
Now we will have a look at the methods to rank higher on the Google search engine result page (SERP).
User-Friendly Website

On-site Content Optimization

 

Back Linking

 

Page Speed of your Website

 

Removing Broken Links

Optimizing Web Images

Using Heading Tags

 

Listing in Google My Business

 

Voice Search Optimization

Getting Your Content Feature Snippets
How to Improve Google Search Ranking Organically
According to the experts and after analyzing the ranking factors in different ways it has been seen that there are four important factors of Google rankings.
These factors include visitors to a website, pages per session, the bounce rate of your site, and time spent by visitors on your site.
Here is the complete process of how to improve Google search ranking :
All the four factors explain above are related to user experience on your website.
That's not too much complicated. If your website is providing true information and visitors enjoy visiting your site you will definitely get more traffic on your website.
In this way, visitors spend most of their time at your website and explore more pages on your website and it will automatically improve your ranking on SERP.
On-site Content Optimization
Having quality content on your website is important more than anything else.
It is the best way to rank your website on the first pages.
The most recent researches in digital marketing show that 60% of your ranking depends on the page content optimization of your website.
The things and factors you should keep in view are mobile-friendliness, proper use of keywords, problem-solving content, easy to read content, and the last one are internal and external links of your website.
One of the most love ranking factors by Google is backlinking.
This means that how many links of other websites are directed towards your site.
The links coming from the high authority websites also increase your website authority.
Traffic also comes to your website through these links which increase your website traffic.
Page Speed of Your Website
Your site page speed should be fast. Google starts considering page speed as a ranking factor in the month of July.
It was expected that it will only affect a small number of websites.
So you should make possible efforts to make your page speed faster for a great user experience and your website rankings.
You should have quality links on your site. It is the one way to establish your website authority and boost your rankings.
But if your website contains links having a 404 error it will affect your ranking.
You can use a number of tools to check broken links on your website and fix them.
If you want to increase the speed of your site you need to optimize your site images.
By optimizing your site images Google will easily recognize your web page images.
Your website images should contain alt text. The filename of the image should be descriptive and images should be compressed.
Using headings in your content will not only facilitate the users to read content easily but it is also one of the strongest ranking factors of Google.
By using heading tags you can make your content structure more engaging.
You can also highlight the important and key points of your article.
Listing in Google My Business
Most of the people try to search for a business near their home location.
If you want your business to show in local searches you have to register your site in the Google My Business listing.
List your business in local directories, post content in the forums related to your business, and get reviews to build your online business reputation.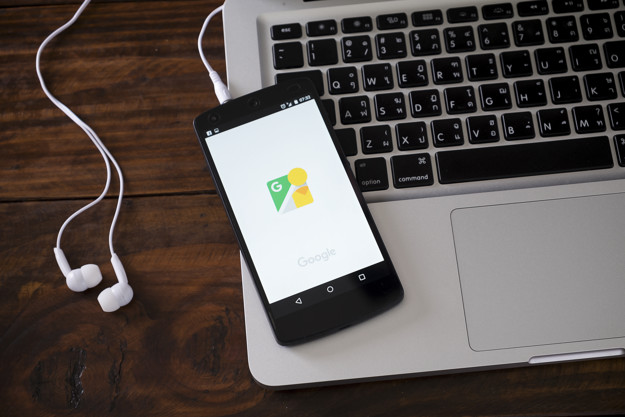 Voice Search Optimization
According to marketing experts, voice search is not going to grow as much but still a number of people believe that voice search is the best method to ask questions on Google on their mobile phones.
So what you can do for this simply you have to use voice search phrases in your content.
The one thing to remember for you is to use phrases in the natural style of conversation not like placing the keyword in your content.
Getting Your Content Feature Snippets
When you put a query in the Google search bar or ask a question using voice search then Google picks relevant content from a website and shows content in the answer box or in feature snippets.
If through any technique or tactics you will be able to get your content into feature snippets it will bring traffic to your site.
Your website will also get visibility and high rankings.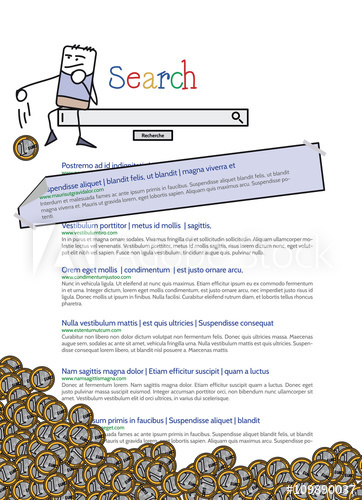 Bottom Lines
How to improve Google search ranking?
For this, you have to make your site SEO friendly.
It takes a long time to work. There are many types of SEO.
The most important thing to improve your website ranking is SEO and there are a number of factors and things you can do to make your website SEO friendly.
Moreover, you can hire an SEO expert to improve your ranking in Google search. Many SEO service providers are too costly as they are available in the market with their unique packages. You can outsource their services to get better rankings. As explain earlier.