The companies or online businesses which earn more than six figures salary the cost of SEO services is not an issue for them.
But for a small business startup SEO is one of the significant investments.
Here we will discuss how much does SEO cost per month? Moreover, how you can estimate SEO cost according to your business.
You need a good amount of money for a digital marketing strategy as compared to SEO.
The price of SEO changes according to your business and which type of keywords related to your business website you want to rank in search engines and it also depends upon the results you want to get through an SEO strategy.
If you want to rank your website opposite to more competitive keywords then an SEO agency will charge a high price.
Because they have to perform some high-quality tactics and techniques to beat competitors and achieve higher rankings for your online business website.
But you will be charged normally if you want to rank your website against the low and medium competition keywords or phrases.
As an example, someone wants to expand their business of ice cream in a specific geographic location of the USA such as California they will be charged normally according to the SEO services.
How much Does SEO Cost per Month in 2022?
Through search engine optimization you can make your website more user and search-engine-friendly to produce better results for your online business.
Search engine optimization helps search engines to know about your website intent and display your website in Google search results when anyone performs a search related to your business.
The variations in the search engine rankings depend upon the SEO best practices.
All digital marketers know about the fact that SEO is very important to achieve high rankings in Google search engines and drive more organic traffic for your online business.
But one of the important questions for any online business is how much does SEO cost per month.
How much does SEO cost you should spend According to Goals and Resources?
There are some important points that you need to consider before analyzing and estimating the cost of SEO services.
How many traffic leads and sales do you want to achieve?
The initial point you need to consider is how many sales and leads you to want to get through SEO services and can the cost of SEO services be justified with the boost of leads and sales.
If you have a tourism or travel business and you are earning about 100$ from a tour it is not easy for you to pay thousands of dollars fee to an SEO agency for SEO services.
It will be best for you to learn SEO on your own and implement it on your business website.
You can easily learn the basics of SEO by only giving a small amount of time to it.
How much do you have to spend?
As we know that best practices of SEO take time to provide results so you need to invest in a project which will give you enough time before you completely spend your budget.
But if you are able to find SEO services that have value for your online business at a price that you can easily pay then you would go for it as you are getting the services that you need at a reasonable price.

Is SEO Worth Investing In?
Mostly the term SEO is considered an umbrella because it is related to website optimization.
Furthermore, image optimization, headlines, titles keyword density and a lot more such factors are included in search engine optimization.
Due to its potential and power, it is always worth investing in SEO.
Why Should You Have a Budget for SEO?
Each time you specify some amount of budget for SEO services of your online business the first important thing you need to make sure of is how much return you want to get from your investment in SEO.
An SEO strategy is very crucial if you want to boost your audience, engagement, and your website visibility.
As we know, the stats also show that many users do not like to visit the second page of Google search results.
So, it is important for your online business growth to rank on the first page of the Google search engine.
Moreover, the higher rankings in the Google search engine will also grow your audience and you will get some potential customers as well.
Definitely, SEO can help you to get at that particular position on search engine result pages but it is not the thing that will take your business to the next level.
High-Quality SEO vs Cheap SEO:
If you will search on Google search engine for SEO services it will show that you can spend any amount of budget to get SEO services. that best fit your business.
According to your budget, you can get the best SEO services from different SEO and digital marketing companies.
If you will get cheap SEO services especially when you don't have a strong digital marketing strategy for your business you will not get the results that you want to get from your SEO services.
On the other hand, it will also have a negative impact on your brand and business and may also your online business website lose search engine rankings as well.
How Much Does SEO Cost for a Website?
The cost of SEO services usually depends on the needs of your online business and the experience of the SEO agency you choose for SEO services.
So, you have to pay an SEO service fee according to your online business requirements.
$500/mo:
In this package, you will get only basic SEO services such as they will perform some technical on-page SEO practices with automated link building.
The SEO Services in this range will work for you only if you have a small business.
Like a pizza shop that needs to rank higher in local search results but if you have a large business and want to rank opposite to high competition keywords then this package is not for your business.
$1,000-$5,000/mo:
Online businesses which have medium or low competition with simple websites will be getting SEO services at this price.
But one thing you must understand is the lower-end prices also identify the lack of experience and better results.
For a good SEO, some factors such as quality content, quality link-building accessibility, usability, and optimization for conversion are necessary.
It is not quite easy to get such types of quality services at lower-end prices unless you are working with an experienced SEO agency with a lot of industry experience.
$5,000-$10,000+/mo:
You can expect to get SEO services from some more quality and established SEO agencies with practical experience and a good track record in the SEO industry.
At this price, there are good chances that you will get services from an SEO company with an expert team of SEO specialists.
That includes professional conversion specialists, copy editors, content marketing experts, and experts in link outreach.
$10,000-$20,000+/mo
The companies with the most definite and ambitious goals work with SEO agencies that charge this amount of money and SEO agencies manage everything from start to finish for them.
In this budget of SEO, you will not get senior and expert SEO professionals but you will also get better results as you are paying a handsome amount of budget on it.
If you want to succeed in a highly competitive market then you have to make this investment for at least one to two years.
Employee Costs ($50-120k+/yr):
If your organization needs some special attention that can only be handled internally then should hire an SEO manager and it will be the best option for you.
The salaries of SEO experts are not the same as other job salaries because it depends totally on the experience of an SEO employee and the geographic location.
As an example, an SEO manager for a BIG tech company in the USA can earn up to 2 lac dollars per year.
You can get even better ideas about it by exploring different job websites like Glassdoor and indeed.
You should focus on the point that any option you choose should give positive ROI and drive the results that you need for your company.
You should keep in mind these factors which we have explained above.
In most cases, it is worth having an SEO manager for your SEO team but if your company work is a little heavy then maybe your SEO manager also outsources some work.
Especially, some SEO practices like link building and web copy require specialization and take time.
How Much Does Link Building Cost?
Domain authority is considered one of the main pillars of SEO.
You can build your website authority by creating some high-quality backlinks. Link building is a part of the SEO services which we have explained above but it is also asked sometimes what is the cost of link building. 
As there are retainers and hourly pricing models of SEO services due to which it is not clear how much it cost for link building.
Your investment in SEO and link building totally relies on your business competition in the market, history, and how fast you want to get results.
According to these factors, you will come to know how many links your business website needs each month.
Here we will discuss what price you should expect for link-building services.
$5 – $100 per link:
You need to walk, not run away. It always takes some time as manual outreach for link building requires time.
The person which is charging less amount of money will be creating scam links or generating PBN backlinks which in results heart your SEO efforts as you can get penalized.
At this stage experience also matters.
An inexperienced link builder will easily make some mistakes while creating backlinks such as keyword overstuffing while doing on-page optimization.
$101 – $250 per link:
In this price range, you should be aware of the quality of backlinks. 
The scammers will play smartly by setting a little higher prices and yet they will create PBN backlinks. But it does not mean that all of the link builders in this price range will be scammers.
But one thing is pretty sure that they will not like to make a strategy, track results and monitor uptime in this price range.
Maybe they will link your website to low-quality websites.
$251 – $500 per link:
You don't need to be excited by having a look at this price range because they are charging this price to look reputable.
It will be better to hire an SEO agency because they will make a proper strategy, use different techniques and tactics, monitor uptime, restrain from PBN backlinks, and guarantee results.
Maybe this range seems a little high but you will also get better results.
The natural backlink profiles will result in high DA which also requires effort and hard work.
How Much to Charge for SEO Services?
If you are going to start an SEO consulting business or if you already have some clients for which you want to do SEO then must ask yourself how much you should charge to provide SEO services to your clients.
You should know and understand how to charge a client to keep balance so that you can earn some profit and at the same time don't charge enough that they don't attach with you again in the future.
Such as when you talk about small businesses that don't have enough budget to spend on SEO.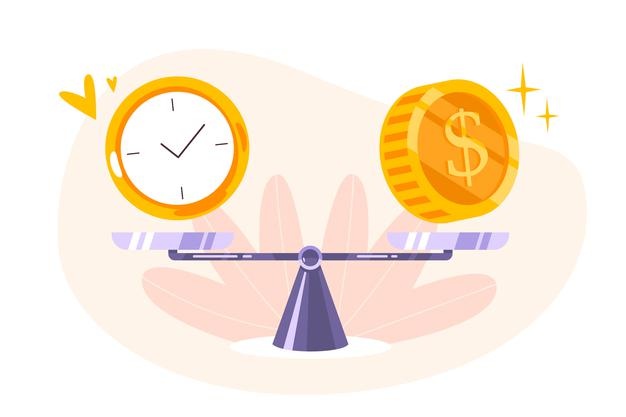 SEO Pricing Model:
There are two pricing models according to which different SEO professionals charge for their SEO services. 
Hourly Pricing Model: Research has been made by a popular SEO company MOZ which shows that the normal rates for SEO services charged by SEO professionals are between 76 dollars to almost 200 dollars per hour.
Project Base Pricing Model: On the other hand, the rate of each SEO project charge by an SEO professional all around the world is between 1,000 dollars to 7,500 dollars.
Most SEO professionals like to charge per project as compared to the hourly pricing model.
The reason behind this fact is you are selling value if you are working on a project basis and you are selling labor if you are working according to the hourly pricing model.
You will get more profit through value selling.
One of the important things that need to be considered is that project-based rates are not fixed but on the other side the hourly rates are fixed.
It is necessary for any SEO professional to understand the project scope before it's pricing.
It will be alright to charge a one-time fee for a simple SEO project but if there is any complexity in an SEO project it is better to divide this project into different stages and charge according to each stage of the project.
Quality SEO Services:
The next most important thing is the quality of services which you are offering.
For this, you have to think about the services you can provide while maintaining quality.
You have to think honestly can you really rank the website of your clients on the first page of the Google search engine.
Can you drive a good amount of traffic on your client website and if you are able to do so how much fees.
How Much Does Search Engine Optimization Cost?
Most online business owners struggle to give answers to this particular question:
how much does search engine optimization cost? Because the cost of search engine optimization changes according to the websites as there are different kinds of websites available there.
In the end, it depends on the market competition of your website.
Furthermore, what are your website standings at this particular point in time, and how quickly do you want to grow your website and online business? These things help to make an estimate about the search engine optimization cost.
It will cost about 500$ or more than that price for a local business campaign if you want to get SEO services from a professional high-level SEO company.
If you want to hire an SEO company for national or international services then it will cost about 2,500$ to almost 5,000$ per month.
Some SEO companies also offer a trial package at a minimum price without any type of contract.
It gives clients an opportunity to check their services without any risk.
Some other options are also available if you don't have enough budget to retain an SEO company.
One of the common things from them is a one-time SEO audit of your website with practical recommendations of improvement.
So, if you will follow these recommendations and fix your website SEO issues it will also boost your organic traffic.
You can also get one-time help from an SEO expert at a fixed rate for content development and keyword analysis. But one of the best options is to become an SEO expert yourself.
How Much Does Local SEO Cost?
According to industry research, Local SEO services cost between 75$ to almost 5,0004 each month.
But according to Moz a great number of SEO companies charge monthly retainer fees of almost 1,500$ to 5,000$ per month.
That is a big range and it doesn't matter whether you are considering overall industry research or the research made by Moz.
Usually, you will get the results according to the charges you are paying.
If you are paying low means you are getting low-quality services. If you are paying the minimum price of 75$ for your website SEO services there are more chances that your SEO company will be using Black hat SEO techniques.
That provides quick results and there are most chances that your website will be penalized by the Google search engine due to performing black hat SEO techniques.
But the companies that offer legit SEO services will charge a good amount of money due to valid reasons.
The local SEO cost depends on your business plans.
You will get multiple options from different local SEO companies for local SEO services for your business.
Usually, you will get three packages with three different local SEO campaigns from any local SEO agency.
These are given as 
Local SEO Campaign for Small Scale

Comprehensive SEO Campaigns

Automated SEO Services Campaign
Now we will see how much local SEO costs or you have to spend for local SEO services of your business.

Automated local SEO Campaign:
In this monthly SEO package, the automated systems will submit information about your local business in local business directories and to the data providers.
The information includes your business name, phone, and address.
The submission of your business information at these platforms will make sure that your business information remains in the search results of the Google search engine.
These automated platforms are quite easy to manage for anybody but they don't offer so much and long-term value for your business as they will not maintain your business listing when you will not pay money.
The automated local SEO services are not enough to boost your rankings in the local searches.
Small-scale local SEO Campaigns:
You should expect to pay at least 400$ to 900$ to a local SEO agency to get local SEO services for your small business.
If you have a small business that just has been started then a small-scale local SEO campaign is a good choice for your business.
Although small-scale local SEO campaigns don't offer so much comprehensive planning still can help you to get higher rankings in Google search engine local searches to generate more sales and revenue for your local business.
Comprehensive local SEO Campaign:
Normally comprehensive local SEO campaigns include both internal and external maintenance of your website.
The external elements include citation optimization, links, optimizing for mobile devices, and review management.
They usually provide custom reports about local SEO services for your satisfaction that your money is not going to waste.
You have to pay almost 1000$ to 2000$ per month for a comprehensive local SEO campaign.
How much should I budget for local SEO?
There are certain factors that affect your local SEO budget ad they are given as:
Market Competition:
You have to invest more money in the SEO services of your website if you are working in a competitive market to get better results.
Because you have to create some great quality content and build your website authority to beat your market competitors.
How many Locations you have?
If you have a business in multiple locations then you also need to spend some more money for the optimization of your local business for each location.
It requires more work and time to optimize your local business for multiple locations which means you have to pay more when you are operating a business in multiple locations.
How many Products and Services you Offer?
If you are offering different types of products or services and interested to promote through local SEO then it definitely requires some more money.
You need to invest more money to optimize more keywords for different products or services for local SEO campaigns.
How Much Does SEO cost Per Hour?
In the same way, as we have discussed how much does SEO cost per month now we will have a look at how much does SEO cost per hour.
The average SEO price charged by the USA SEO agencies is between 100$ to 250$.
The average SEO price charge by overall SEO agencies all around the globe is almost 10$ to 50$ per hour.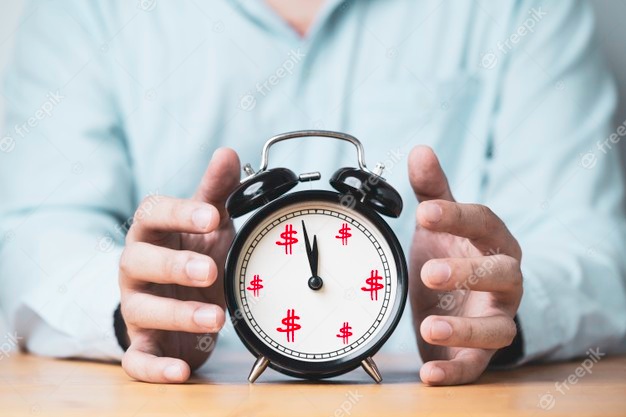 Hourly Consultation ($100-$300/hr):
If you want to hire an SEO consultant for your online business then he will charge almost 100$ per hour to provide professional and result-driven SEO services for your business.
The prices also change according to the market competition but you should hire a consultant who you think will provide SEO services more professionally.
It is an investment to hire an SEO expert for your business. 
So, you should find an SEO consultant with a proven track record and the ability to deliver desired results you are looking for in your business.
Some SEO consultants at a lower price are also available but they lack experience and enough abilities to deliver positive and better results for your online business.
SEO by Hourly Pricing Rate:
The hourly rates of SEO are almost 50$ to 250$ per hour.
If you have a small business that makes only a hundred dollars each month then you should not expect to increase your business revenue from the very first month because SEO takes some time to work and deliver results. 
As a small business, it will be better to hire an SEO consultant or SEO agency at an hourly rate by getting only specific SEO services required by your business.
But if you want to get results in a quick time then you should prefer paid advertisements like Google ads. 
Reliable SEO Services at Affordable Price from SEO Cares:
The SEO packages of our agency contain all the important elements which you need to rank your website in search engines.
We feel good while displaying our SEO pricing on our website because it creates value for your online business which you will never find anywhere.
For local SEO services, you will get an SEO expert from our SEO team which specially focuses on your website to maintain the local presence and optimization of your business.
SEO Cares is a digital marketing and SEO company but we also offer web design and development services.
Read: