The difference between SEO and SEM is given as: 
SEO: The basic and main purpose of  SEO is to optimize a website organically to get more visitors and traffic from the search engines.
SEM: But the SEM search engine marketing focuses on increasing the visibility of a website to generate traffic through paid search.
There are two categories of Google search engine results. Known as 
Organic Search Results

Paid Search Results
The way to rank in organic search results of Google is SEO and if you also want to rank your website in the paid search results of Google then you need SEM ( search engine marketing) and it is also known as PPC (Pay Per Click).
If you want to rank only in organic search results then your main focus should be only SEO search engine optimization.
On the other hand, if you want to get traffic from search engines from paid and organic results then you should focus on both SEO and SEM. 
In SEM you need to focus on SEO and PPC which means that SEO is also a part of SEM or search engine marketing.
Now we will have a look at the main difference between SEO and SEM.
What is SEO (Search Engine Optimization) in digital marketing?
A way to rank a website organically in Google search engine result pages without investing or spending money is called SEO.
It is a non-paid method of ranking a website.
More than 200 ranking signals are included in the algorithms of search engine Google.
According to the algorithms of the search engine Google the SEO is divided into four parts or categories.
Technical SEO

On-Page SEO

Off-Page SEO

SIgnals of User Interaction

On-Page SEO:
In this part of SEO, you have to optimize your webpages for the target keywords related to your website that people are searching through different search engines like Google, Yahoo, Bing, and Baidu.
The on-page SEO includes practices like including your targeted keywords in the meta description, title tag and URL of the webpage you want to rank in search engine results pages.
Off-Page SEO:

 
The process of building authority of your website in the Google search engine by getting authority signals and trust from the other sites is known as Off-Page SEO.
This module of SEO focuses on building quality backlinks from authority websites. There are some other signals as well as social media sharing and E-E-A-T.
The term E-E-A-T stands for Expertise, Authoritativeness, and Trustworthiness which means that Google uses these three factors to know how much trust it should have in your website.
Technical SEO:

 
Technical SEO helps search engines to crawl all of your web pages and index them properly and easily.
That's why it is the most important part of SEO.
Because if your website is not indexed or crawled properly by a search engine then it is not possible for a search engine to rank your website in search engine result pages.
Moreover, things like your website structure are designed properly and the pages load speed of your website is also included in Technical SEO.
User Interaction Signals:
With the user interaction signals, the Google search engine makes sure that whether your webpage is the best match for the user search or not.
This factor is related to bounce rate which means that if the bounce rate of your website is high which means that you are not offering the same content that users are searching or looking for.
When the Google search engine will observe that your website is not a good match for the particular search term then it will decrease your ranking and maybe push your website from the first to the second page.
What is SEM in Digital Marketing?
You must remember that SEM ( Search Engine Marketing) is a good level term that also includes search engine optimization (SEO).
It means that all the best practises or SEO is also applied for SEM.
But the additional thing in SEM is PPC. The term PPC (Pay Per Click) also has some of it's best practises and features.
Bidding:
The paid ads are all about the bidding on keywords regardless you are using Google Ads or Bing Ads.
As we have discussed it is all about bidding on a particular keyword.
The search engine shows your ad when someone searches about the keyword you are bidding on.
The search engine shows the different ads of websites according to the bidding.
For example, an ad on a website with high bidding will show on the top position, then an ad with less than the first ad bidding will show on the second position.
Then so on in the manner which means that the rankings of the ads are directly proportional to bidding.
So, if you want to appear on the first position of the first page then you should bid high.
CPC: You have to pay a specific amount of money to Google when someone clicks on your ad.
This term is known as CPC.
Quality Score:
The perfect metric for Google Ads is the quality score.
The quality score of an ad is the method of Google to see whether an ad is the best match for what the user is searching for.
The quality score of your ad is calculated by Google on the basis of your landing page quality, click-through rate(CTR) AND an overall quality score of Google ads account.
You will get a discount on each click of your ad with a good quality score.
Ad Copy:
If you want excellent results from Google ads then Ad copy can play an important part.
Because you will have a high CTR if your ad copy is great. Which means you have a good quality score.
In the same way, if your ad copy is not able to push people to click your ad then you will have a low-quality score. So, your PPC cost will increase.
How much Time Required To See Results: SEO vs. SEM
The time of results is also a difference between SEO and SEM.
We all know the fact that SEO takes a good amount of time to show results. Moreover, if your website is new without a good amount of backlinks.
It has been observed and analyzed by Ahrefs that almost 2 years of average time is required for a web page to rank on the first page of Google.
You will see that most of the pages which are ranking now in the top spots were published almost 2 years ago.
You don't need to worry about it because it does not mean that you have to wait for 2 years to rank your website.
Instead, if you target long-tail keywords by using the best practices of Google you can get results even in a few months only. If you will work hard and implement SEO best practices then definitely you will get results in months.
But it will take a few years to get a lot of traffic and higher rankings.
But you will get results in quick time by focusing on the SEM and PPC (Pay Per Click) efforts.
For example, if you will run an ad in the afternoon, you will start getting results at night.
It reflects that you will get ROI from the very first day.
In most situations, a lot of days time is required to get a positive ROI from PPC.
But still, you will get instant results from PPC.
How Much Cost Needed: SEO Vs SEM
A great number of people have been diverted towards SEO because you don't have to spend money and get free traffic without spending money.
When someone searches for a keyword and your site appears and clicks on it then you don't have to pay money to the search engine.
It is quite obvious that you don't have money when someone clicks on your website on search engine results pages.
But SEO is not completely free.
In the sense, if you want to rank a webpage on the first position you have to spend a good amount of money, effort and time.
But you are going to get a ton of traffic if you will rank in the first position.
You have to publish some high-quality content on a daily basis and consistently.
Then you have to promote your content through various methods.
You need a premium tool for keyword research that you will not get free of cost and you have to purchase it.
Then to write a post you have to spend hours of time and may you require a graphic designer to insert pictures in your content if you don't know so much about graphic design.
There is no guarantee that you will get higher and good rankings in search engines.
But on the other hand in SEM through PPC you directly spend money and you know you will get results in some period of time.
You can also get the first position by bidding high.
In this way, for a short time, PPC is not costly as compared to SEO.
Your Traffic Drop to Zero Without Budget:
Once your website ranks organically in search engines through SEO, you will start getting results from your investment.
After ranking in search engines you don't have to invest more to maintain your website rankings.
Both SEO and SEM have some merits and demerits. It is the reason most businesses include SEO and PPC in their marketing strategy.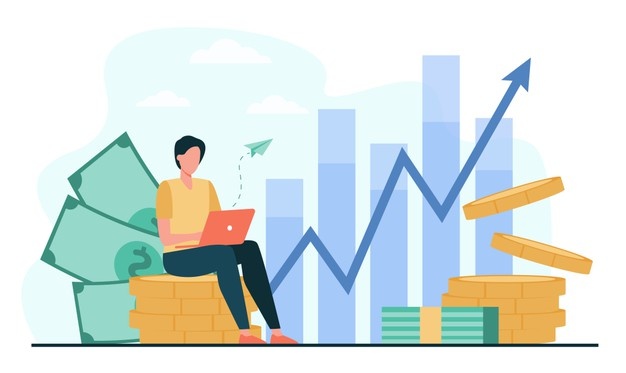 SEO Vs PPC: Which one to Focus on?
There is an important question that whether you should completely focus on SEO or SEM for a successful digital marketing campaign.
OR you should work on both of these digital marketing modules?
When to Focus Just SEO?
Limited Budget:
If you are a small business and just started with a small business marketing budget then you may focus on search engine optimization.
You will not get results for a number of months or even years.
Still, it is more valuable to spend on SEO instead of investing in SEM or PPC to get results only for a limited time.
Targeting Informational Keywords:
There are some informational keywords like "What is X".
This type of keyword has a great search volume although they don't convert easily.
So, it will be great to write content on this type of search terms, if you think you can write some high-quality content.
In this situation, SEO is the best investment.
You should choose or prefer SEO if you have enough ability to wait about the time of months or years to get a good amount of traffic from the Google search engine.
Link Building:
No doubt creating quality content to rank in Google is very important.
But if you really want to be higher in Google search engine rankings then that is not enough means you have also tried some link-building strategies to build your website authority by linking other websites.
When to Focus on PPC?
You Have a Consistent Ad Budget:
You can set a specific amount of budget for your PPC ad campaign which is a very good thing.
It means that you can only spend the money on PPC ads that you have already planned.
If you don't know how to utilize Google ads then may you spend your money in no time.
So, you have to set a monthly budget for your PPC campaign to know which keywords, bid, ad copy, and landing pages can work for you in a battery way.
Managing PPC:
On paper, PPC campaigns seem very straight and simple like you have to generate traffic by bidding on keywords.
But in fact, it is not quite as easy as you think because you have to manage quality score, ROI, keywords targeting, ads, and conversion rate.
On all of that, you have to process this data to analyze how you can best possible results from a PPC campaign.
You Have the Ability to Launch and Test Landing Pages:
It will be better for you to learn about the landing pages for Google ads or PPC campaigns and ad groups.
Because if you want to get the best results from PPC then you have to launch a number of different landing pages.
Then you have to test which of them are performing well.
When To Do Both (SEO and SEM)?
If you want to do both SEO and SEM then maybe you will not be able to manage them properly.
Because you have to write content and also optimize it and then you have to manage Google ads as well.
But if you have staff for both SEO and SEM then you can do both of them at a time.
Which is Better? SEO Vs SEM?
It is not easy to answer the question about which one is better SEO and SEM.
SEO is a part and basics of SEM. You cannot be successful in SEM without SEO. Now, you may know that it is not right to use SEM and SEM terms conversely.
What is the Importance of SEO for SEM?
For SEM it is necessary to optimize your site with the help of SEO to make it user and search-engine friendly.
Because if your content, web pages, and landing pages are not well-optimized for SEO then you cannot get better results from SEM.
In the end, it is not easy to get visibility on the search engine result pages.
To get organic search visibility SEO is really important.
You have to promote your website on social media and other well-known social media sites with consistent content creation.
That means you have to create useful content for the people that people are searching or looking for.
What is the Right Time to Focus on SEM?
If you just have launched your business website then you have to create an online impression for the promotion of your product or service.
To kick start your online business presence instantly in Google search results SEM is a great way.
But it is very clear that you cannot depend on the PPC for a long period of time.
Your content should be quality, engaging and so useful that they want to visit your site again in the future after visiting the first time.
First, you need to understand your business needs and the difference between SEM and SEO clearly.
What is the Relationship Between SEO and SEM?
Both SEO and SEM help you to be visible in the search results of the Google search engines.
Each of them tries to make it possible to show your website in the search results of Google search engine opposite to a specific term search by a user-related to your business website.
Both of them try to bring a lot of traffic to your website or brand.
The basic purpose of both modules is to increase the visibility of your business website but the most important factor in driving traffic.
Both of these have useful strategies to increase the CTR of your site to engage more users.
Both Requires Your Targeted Audience:
You need to know about your target audience and how they react to apply and succeed in both campaigns.
You can easily know about your respective audience by using consumer psychographic segmentation and personas such as what they will be searching or looking for.
  This information will help you to create quality content that people will like and find solutions to their problems.
Both use Keyword Research:
For both SEO and SEO doing keyword research is the initial step to know which keywords are best to target.
During keyword research, you focus on the popularity of keywords and try to find the most buying and top keywords which your audience is searching.
You also need to check the competition of keywords and the keywords that your competitors are targeting.
Moreover, you need to know what you can do better to compete with online industry rivals.
For keyword research, you can use different free and paid tools available out there.
You just have to type your online business website-related query in any keyword research tool and you will get stats for this particular search term.
Use Target-Specific Keywords:
The basics of both SEO and SEM are keywords and they focus on the specific keywords that they find while keyword research.
Require Testing and Consistent Optimization:
You need consistent monitoring, testing, and optimization to increase the performance and get desired results and you cannot forget after setting the SEM or SEO campaign.
What is the main difference between SEO and SEM?
The search placement of SEM is identified as an ad.
The search results appear because SEM and SEO look completely different.
The ads that are placed on the Google search engines through SEM are recognized as ads with an icon of the ad appearing on the text.
But the organic search results that appear through SEO are not identified in this way.
SEM Search Results have Ad Extensions:
Search results of SEO have featured snippets and the search results of SEM have an ad extension.
There is a clear difference between the search appearance of SEO and SEM.
The ad extensions are included in the SEM search results in which you can add callouts, phone numbers, and extra links.
Is Paid Search SEO or SEM?
The search results of SEM are paid ads and each time a user clicks on the search result you have to charge money for it.
So, if you want to show your ad with lead generation consistently you need some amount of budget.
But for SEO search results you don't have to charge even a penny when anybody else clicks on the search result.
SEM Results Display to a Target Audience:
You can only get the desired results from SEO and SEM strategies by targeting the right audience related to your business or brand.
But you can only use the SEM strategy to target a specific audience to show the search results.
You can also use the filters of location, age, income, and habits to target the audience.
There is not any kind of formula or simple answer to know the difference between SEO and SEM.
You have to consider a lot of points and factors while having a comparison between SEM and SEO.
You may find someone who likes to focus more on SEM than SEO and someone may like to apply both of these strategies for online business growth.
It all depends on your business and goals.
Hire SEO Cares for SEO & SEM Services:
If you are aware of the fact that what is the importance of SEO and SEM for your online business then it is the right time for you to hire a professional SEO and digital marketing company for your online business.
SEO Cares is a full services SEO and digital marketing company and due to this we also offer services other than SEO.