Are you looking to improve your website's ranking in search engines? If so, you need to conduct an SEO audit of your website.
An SEO audit is a process of evaluating your website's performance in search engines.
It can help you identify areas where your website can be improved to improve its ranking.
In this article, we will discuss how to do a website audit for SEO.
We will also suggest some of the best SEO audit tools.
Checklist to Audit a Website for SEO
Let's take a look at the checklist you need to do a website audit for SEO.
Crawling and Site Audits
To do a good SEO audit, start by thoroughly checking your website. This will help you find any issues and set a starting point for the audit.
It's a good idea to use an automated scan each month to keep an eye on important things like bounce rate, conversions, and page views.
Regularly checking your website and doing a thorough audit can uncover errors like broken links or duplicate content.
This helps optimize your site for better SEO and brand recognition. It's recommended to automate scans monthly and perform a detailed check once a year.
If you find significant issues, consider consulting a professional for a comprehensive audit.
When performing a technical SEO audit, it is important to focus on certain key areas that can have a significant impact on the website's search engine rankings.
URL Structure:

Do your URLs have unique, concise, and uncomplicated structures?

Content: Does your website content have high-quality writing, a visually appealing format, relevant and useful information, and is regularly updated?
Meta descriptions: Do the meta titles and descriptions on each page have distinct content and are they of appropriate length?
Links:

Can you confirm that there is an average of 5 on each page? Additionally, can you confirm that all of them are functional?

Images:

Do the descriptions accurately describe the content on the page?

Website structure:

Is the navigation intuitive and user-friendly?
During a comprehensive analysis, the landing page will be evaluated in terms of its relationship with other pages, user-friendliness, the effectiveness of the menu, and the impact of ads and banners.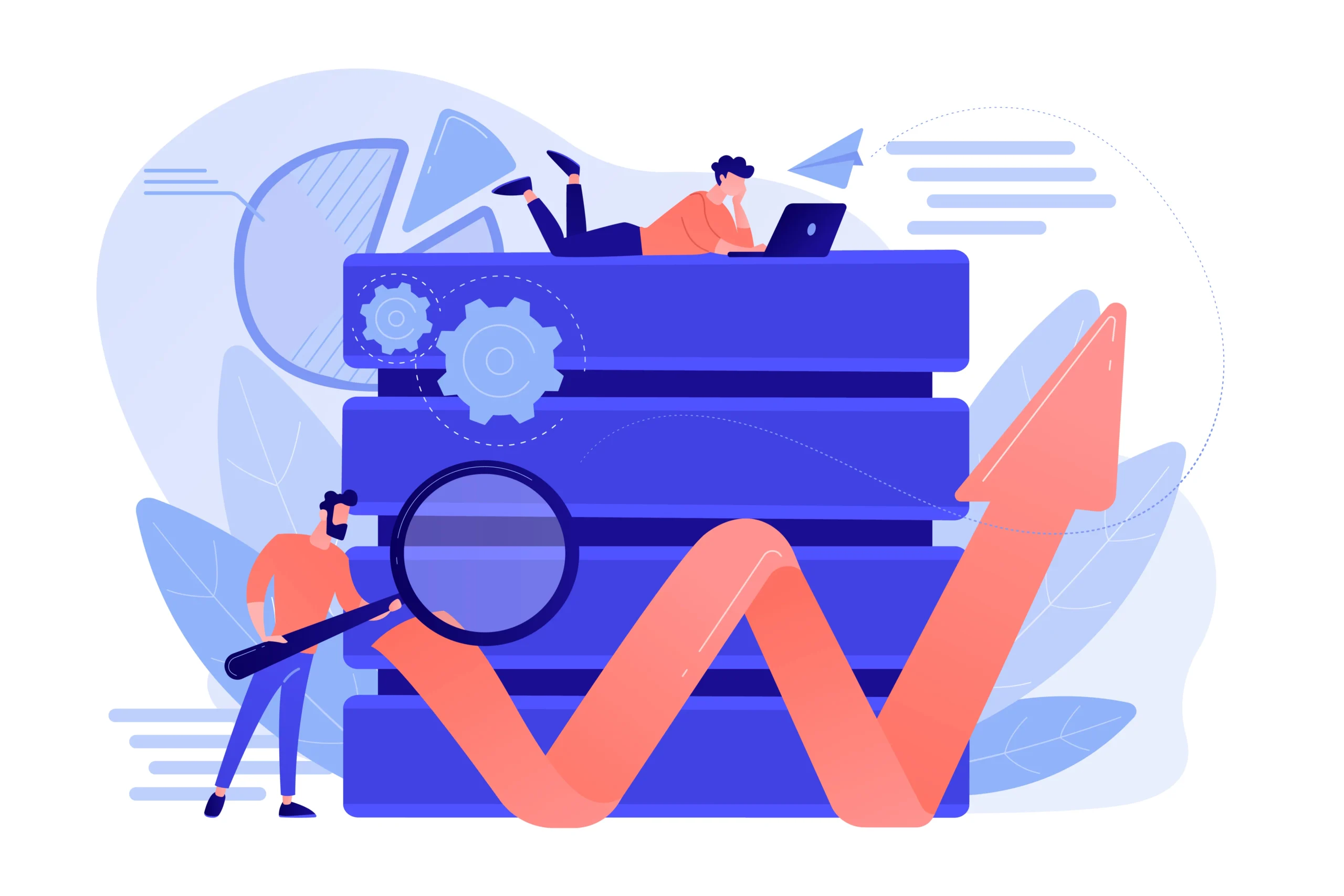 Website Pages Loading Speed
Page speed is important for SEO, so you should check how fast your pages load.
A fast site creates a better user experience and helps to reduce bounce rates, which is important if your website is a key channel for conversions.
To help you with your SEO audit, there are several great tools available for checking page speed.
Google's PageSpeed Insights analyzes the speed of your site on desktop and mobile, while YSlow offers suggestions for image formatting and compression.
Additionally, Pingdom Website Speed Test provides detailed information on page items, their size, and load times.
A speed test helps identify website elements that can hinder SEO. Improving these areas can optimize your site's performance.

Assess your Site Architecture
To improve your website's SEO, having a clear and organized structure is important.
This will help both the website visitors and bots that crawl it to determine search ranking.
A complete and accurate sitemap that is submitted to your webmaster tool accounts and a strong URL structure is essential for achieving this.
Use clear and simple naming conventions in your URL structure that align with your website hierarchy.
A good URL structure example is following: www.example.com/category/subcategory/product.
Ensure all your important web pages are easily accessible by placing them in the top navigation menu of your site.
It's important to include internal links within your website pages that allow users and bots to navigate easily between pages.
By doing so, you will create a strong site architecture that will improve your SEO.
Check your Site's Content
Your website's content plays a major role in SEO. Google likes fresh, unique content that matches what people are looking for.
To make your content effective for SEO, use relevant keywords naturally without making your brand appear spammy.
It's important to balance keyword usage with the value and relevance of your content.
Keep a content calendar to track relevant keywords and stay updated on content marketing and SEO trends.

Check your meta tags
One of the key on-page SEO factors is the use of title tags and meta descriptions.
Meta title tags should be short, descriptive, and include relevant keywords.
Meta descriptions should accurately describe the page's content and encourage users to click through to your website from search engine results pages.
Enhancing these components can enhance the discoverability and engagement of your website.
Alt tags for images are important for search engines to understand what the image is about.
By providing accurate descriptions and using relevant keywords, you can improve your SEO and make your website more accessible to all users.
To avoid problems with duplicate content, make sure every page on your website has a special code called "canonical tag."
If you have a blog, using tags for your blog posts can help you organize your content.
Security
Secure websites are popular among users for various reasons:
When users engage in online transactions, secure websites provide them with a sense of security and peace of mind.

Information is safeguarded by secure websites.

The likelihood of hacking is reduced on secure websites.
Security is among the factors that Google considers when indexing websites. This implies that it holds significance for SEO performance.
During a website audit, ensure that the following items are checked:
The implementation of HTTPS – which can be identified in a website's URL – enables Google to recognize if the website is secure. Conducting an audit can assist in identifying whether a valid SSL certificate is installed on the website.

If a website is infected with malware, users may be discouraged from clicking on it, leading to a decrease in its performance from Google's perspective. SEO audits can be used to perform a rapid check for malware on a website.

Google eliminates websites from its index if they are suspected of being harmful or containing malicious files or software, resulting in the website being blacklisted. Performing a website audit can assist in identifying if the website has been blacklisted, allowing for a further diagnosis and resolution of any security concerns.
Check your Backlinks
Occasionally, the value of your network surpasses the significance of your knowledge.
Search engines often judge the quality and value of your website based on the quality of the websites that link to it.
In the past, there was a practice called 'link farming' where websites exchanged links with each other to improve their SEO.
Over time, SEO practices have improved, and search engine algorithms have become smarter.
Emphasize the caliber of backlinks rather than their quantity.
If questionable websites link to yours, it can damage your site's reputation.
It's important to have links from different domains, not just one website, as it affects your SEO.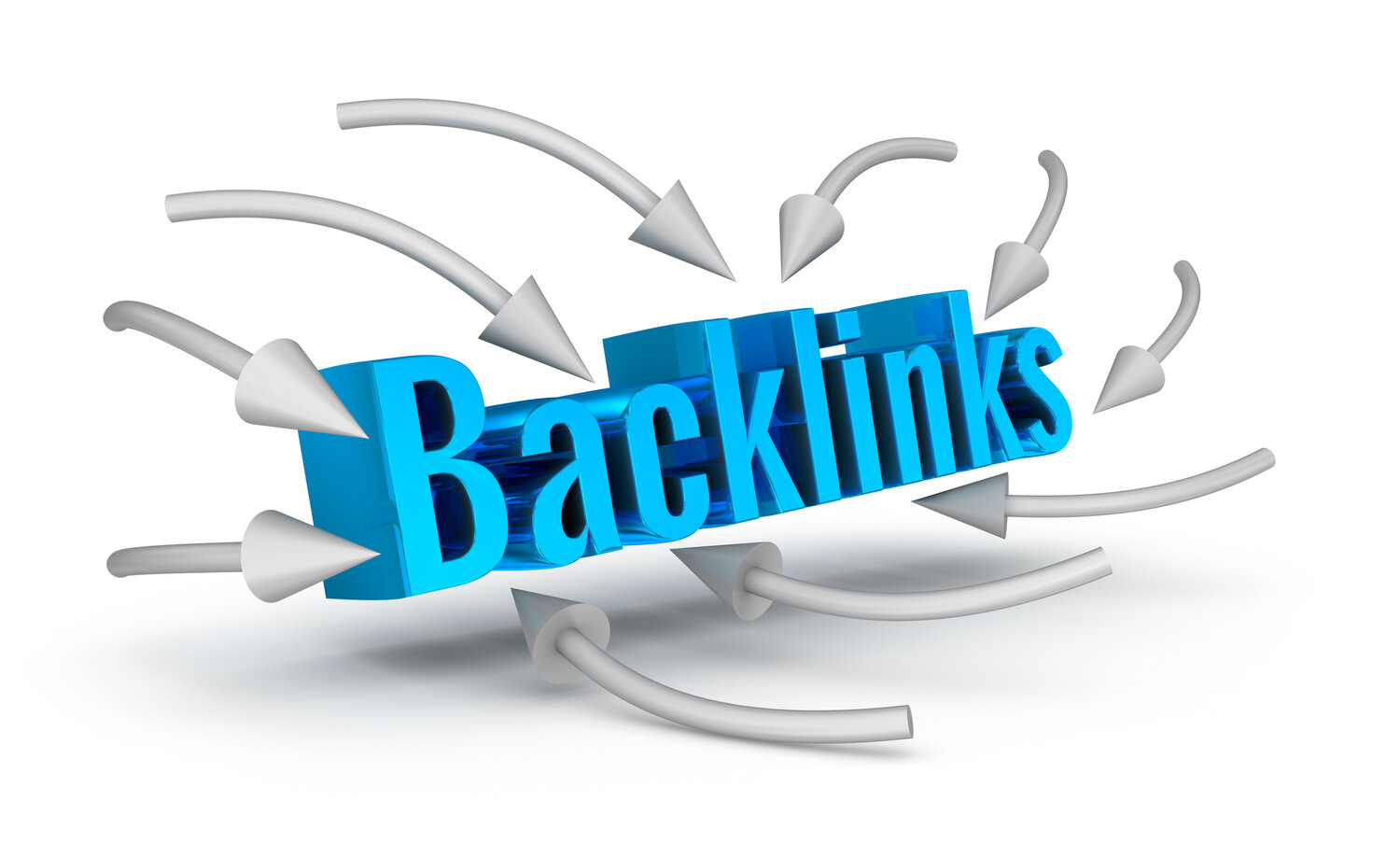 Social Activity
Social media is essential in today's world. Websites that have a strong social media presence can reach a larger audience and attract more traffic.
Being active on social media builds trust and authenticity for brands.
Check if the website is connected to popular social media platforms like Facebook, Twitter, or LinkedIn.
Businesses should have well-optimized social media profiles with accurate information about their brand, services, location, and operating hours.
List of Top SEO audit tools
To conduct the SEO audit mentioned in this guide, you will need certain tools. These tools include:
1. Google Search Console: 
Google Search Console (formerly Webmaster Tools) provides multiple ways to perform SEO audits.
You can utilize it to analyze keywords, assess organic CTR, fix technical issues, evaluate Core Web Vitals, and submit reoptimized pages for re-indexing.
2. Google Analytics: 
The purpose of an SEO audit is to increase website traffic. To measure the impact of your actions and prioritize tasks, you'll need Google Analytics.
It helps identify pages with the most traffic or significant drops in traffic.
3. Page speed tools and GTMetrix
Both Google's PageSpeed Insights and GTMetrix are trustworthy and cost-free utilities.
4. Semrush
Semrush is a popular SEO tool that offers useful features. Its Site Audit analyzes a website's health, while the On-page SEO checker provides recommendations to improve performance based on Google ranking factors.
It is also helpful for competitor analysis, monitoring visibility, keyword rankings, and identifying top-performing pages that drive traffic to competitor sites.
Best to use for:
On-page Audits

Off-page Audits

Competitor Analysis
Read more one competitors analysis:
5. Ahrefs
Ahrefs Site Audit is a tool that assesses a website's SEO health by analyzing all its pages.
It offers three key features: Keyword Explorer, Site Explorer, and Content Explorer.
The tool provides visual representations of the findings for easier understanding and analysis.
Ahrefs is cloud-based, allowing users to access and audit websites anytime and anywhere.
Best to use for:
Off-page Audits

Competitor Analysis
6. Screaming Frog
Screaming Frog is a popular tool among SEO specialists for analyzing both small and large websites.
While it primarily functions as a website crawler, it is still useful in detecting SEO issues like unoptimized Meta titles, broken links, duplicate content, and blocked robots.txt.
It is advisable to use this tool for conducting website audits on sites containing a maximum of 500 pages.
Best to use for:
Technical SEO Audits

On-page Audits
7. MOZ's Crawl Test Tool 
With a pro subscription to MOZ, you receive a helpful tool for enhancing your page ranking on targeted keywords and receiving growth reports.
This tool utilizes MOZ's crawler to analyze your pages and deliver a report. The pricing ranges from $99 to $599 per month, depending on the size and needs of your company.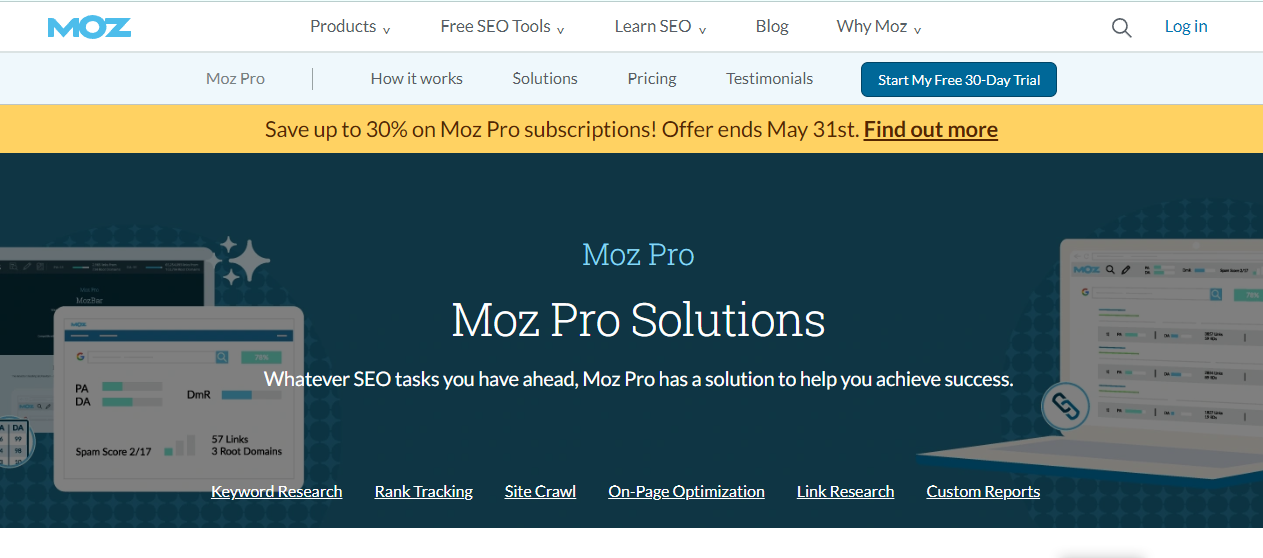 8. Browseo
Browseo lets you see how search engines view your web pages. It helps you audit the technical elements of your content and make improvements as needed.
9. Majestic
Majestic is a tool known as the "world's largest link index database." It assists in identifying the sources that link to your website, enabling you to determine if those links are relevant and valuable.
What are the Different Types of SEO Audits?
Website audits can focus on different aspects of SEO implementation. Some specialists combine them into a single audit proposal, while others categorize their findings into different types of audits. 
Here are some common audits performed by SEO specialists:
1. Technical SEO Audit
This type of audit examines the technical aspects of a website, including indexability, website architecture, URL structure, and on-page elements.
It involves tasks like identifying low CTR metadata and checking for the presence of an XML sitemap.
Technical SEO audits are performed before content and backlink audits to address any issues that may hinder search engine crawling and indexing of the website.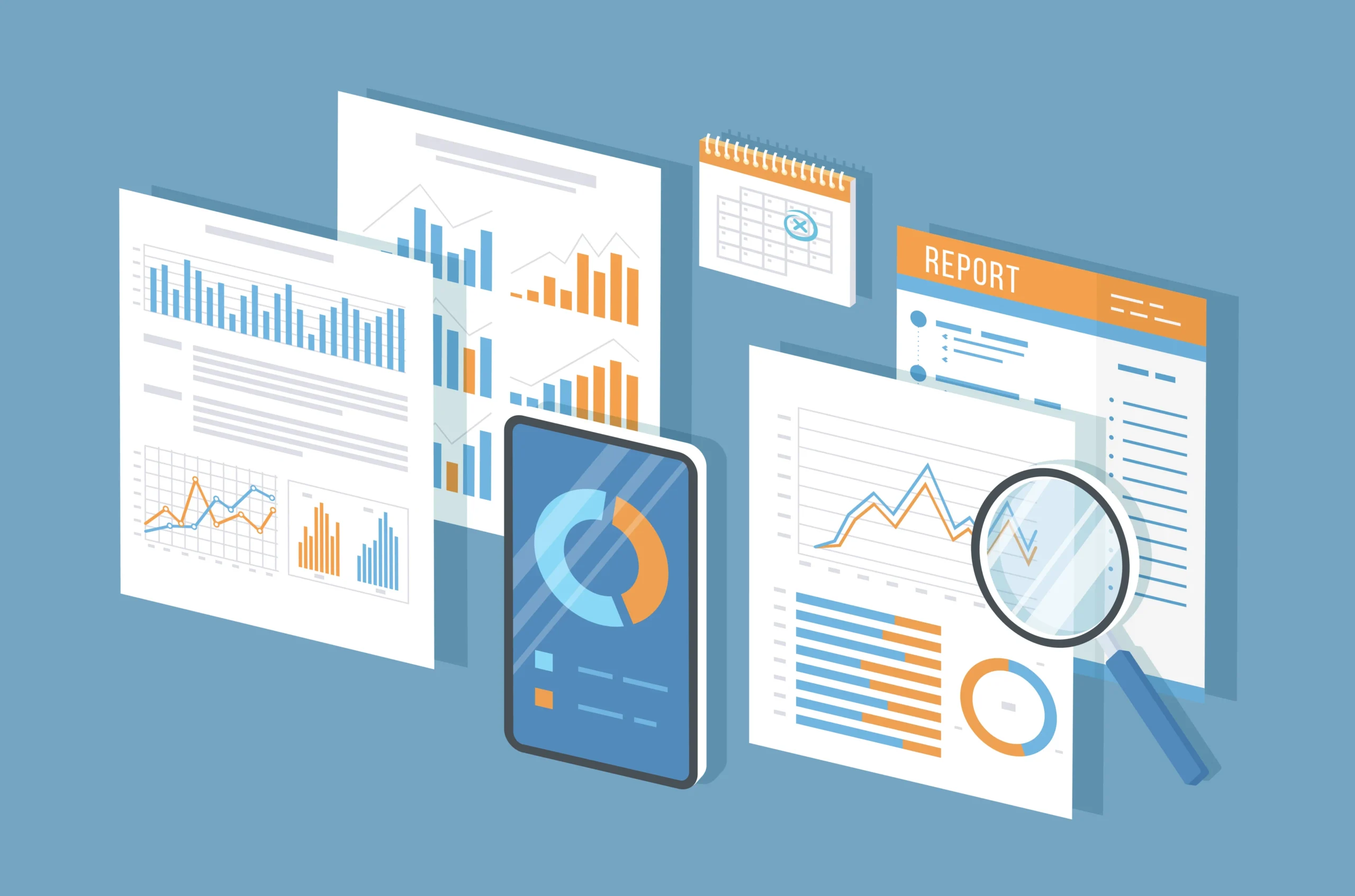 2. Local SEO Audit
When focusing on local SEO for businesses, it is advisable to conduct a local SEO audit.
This type of audit includes similar elements as a technical SEO audit but with a stronger emphasis on assessing the website's performance in local search results.
For instance, specialists will check if the business has accurate Name, Address, and Phone Number (NAP) information across major listings.
Why is a local SEO audit important? It's simple – 50% of customers who perform a local search on their mobile devices visit a store within a day.
By optimizing for local search results, businesses can improve conversions and capitalize on their local market.
Local SEO audits provide businesses with a starting point to gauge their local ranking potential before expanding their reach to a broader audience.
3. SEO Content Audit
An SEO content audit provides a thorough evaluation of a website's indexable content.
It helps determine which pages or content drive traffic and conversions, which ones need updates, and which ones should be removed.
The audit is also effective in identifying duplicate content and guiding the content team to find opportunities for better website rankings.
Some SEO specialists confuse content audits with content inventories.
An audit assesses the quality of website content and its impact on the audience and SEO, while an inventory is a collection of existing assets like blogs, videos, and marketing materials.
4. SEO Link Audit
An SEO link audit, also known as a backlink audit, examines the quality of a website's links.
It helps identify good and bad links pointing to the site.
Similar to a content audit, a link audit uncovers opportunities to improve link building strategies. It is crucial for avoiding penalties and removing spammy links.
Link audits also provide insights into competitors' backlink profiles.
You can use this information to develop your own link acquisition strategy, focusing on high-quality referring domains found on competitor websites.
Main Points: Including an SEO audit as a regular part of your SEO maintenance is crucial.
Think of SEO website audits as regular check-ups for your website.
They help you identify areas for improvement to perform better in search results.
Here are some key takeaways before you start auditing websites:
Treat the audit as a diagnostic tool, not a step-by-step guide. It provides recommendations, but you create the strategy.

You can perform as many audits as needed.

Audits don't have to take a long time. Use our tool or install the audit widget for a quick SEO report.

Use SEO audit tools and reporting software for accurate data.

Focus on the foundations: Usability, Security, SEO, and Social Activity.
Frequently Asked Questions (FAQs)
What is the SEO audit process?
An SEO audit is a way to assess how well a website performs in search engines.
It identifies errors that can prevent the site from ranking well and opportunities that can help it rank better.
An SEO audit typically encompasses areas such as:
Indexing and crawlability

User experience

Site architecture

Competitor benchmarking

Keyword research

On-page SEO

Backlink profile
How do I prepare for a website audit?
To prepare for an SEO audit, you should:
Gather all of the information you can about your website, including its domain name, hosting provider, and any other relevant details.

Identify your target keywords and the pages on your site that are most important for ranking for those keywords.

Review your website's analytics data to see how it is performing in search engines.

Identify any potential issues with your website's content, structure, or design.
How much does an SEO website audit cost?
The pricing for an SEO audit can fluctuate based on the scale and intricacy of your website.
A basic audit may cost a few hundred dollars, while a more comprehensive audit could cost several thousand dollars.
On average, the cost of an SEO audit can be from $50 to $500, depending on the size and complexity of the website.
Which tool is best for SEO audit?
There are a number of different tools that can be used for SEO audits. Some popular options include:
Google Search Console

Semrush

Ahrefs

Moz

Majestic SEO
The choice of the best SEO audit tool depends on your individual requirements and financial constraints.