Currently, most online businesses are putting their 100% effort to stay in the first position.
Now traditional marketing has ended up with the growth of digital marketing. It could be very helpful and beneficial for your business if you make an online presence or social media page of your business.
So, here we will discuss some ways to grow your business with digital marketing.
Why Choose digital marketing to grow your business?
Cost-Effective and Efficient

You Can Target A Specific Demographic

Reach a Bigger Audience and Expand

Wide Range Of Mediums To Use

Builds Brand Recognition
Cost-Effective and Efficient:
One of the reasons why digital marketing is considered the best way to grow your business is that it is cost-effective.
Instead of investing in digital marketing which can grow a business by targeting the right audience without any waste of money, most people waste a lot of their money on traditional advertisements.
You Can Target Specific Demographics:
Most of the time people ignore advertisements.
But still, they can get a lot of benefits from advertisements from these ads.
Facebook and Instagram ads are very interesting and unique because they target a specific person on the basis of their interest, geographic location, and age. 
If you have several Instagram accounts then you will definitely see more makeup ads than gears.
Through Instagram and Facebook ads if you are well aware of the audience you can use your resources to the full extent without investing and wasting your money on uninterested and forgetful people.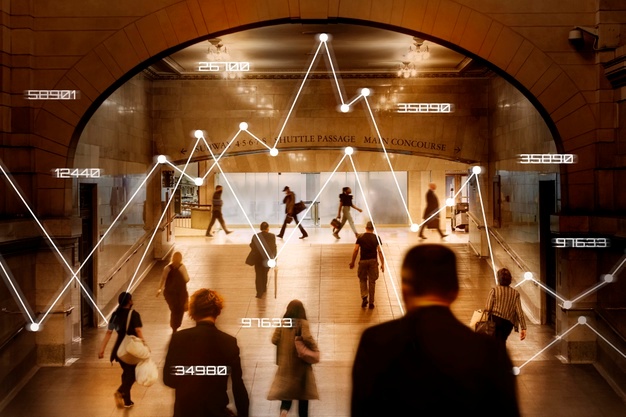 Reach a Bigger Audience and Expand:
You can trust your business when you interact with your target audience digitally through social media marketing or email marketing.
Such things make digital marketing so important and crucial these days. You can get a clear idea about the requirements of your audience and then you can offer the things exactly that they need.
If you will be successful in building a relationship of trust with your customers they will definitely come back and purchase your products.
Wide Range Of Mediums To Use:
When people ask about the benefits of digital marketing it becomes quite difficult to answer this question.
It can help you to increase your website traffic and online brand awareness.
You will find a number of different ways to do so and sometimes they can also be overwhelming. There are a number of social media platforms used by digital marketers such as Facebook, Instagram, Pinterest, and Linkedin.
Moreover, digital marketers can also increase their website traffic by regularly publishing content on their websites and sending email newsletters on the monthly basis.
There are certain chances that both of these methods will convert your traffic into loyal customers.
PPC ads appear on the top positions of the Google search engine rankings and get almost 60% of the search clicks in this way they are more effective.
A lot of people are using these effective digital marketing methods and also looking for some creative ideas for their business promotions.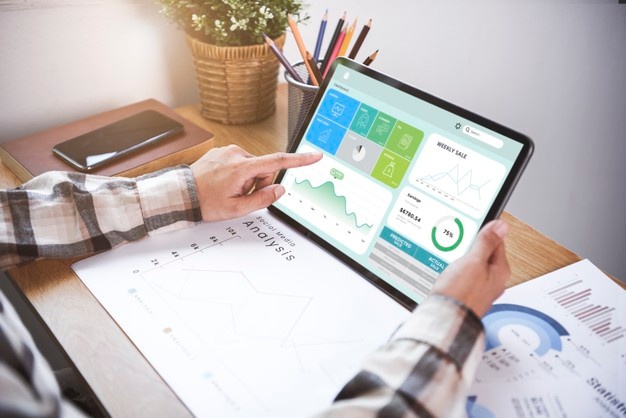 Builds Brand Recognition:
We all know that each time we look at some of the top brands they look very professional.
A great part of their brand awareness and identification comes from the online presence of websites. If you follow any of these reputed brands you will see how often they interact with their audience.
You will always get some good reviews about their brands and people also refer such brands to their family and friends.
Every day when the audience of a brand wakes up they usually look for new products or any type of interesting article or templates from that particular brand.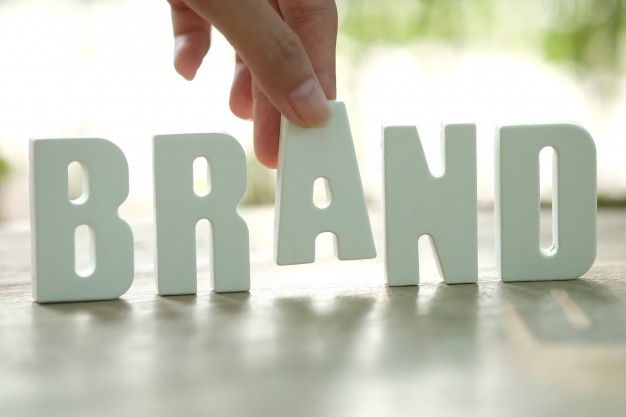 How to Grow your Business with Digital Marketing in 2023?
Data-Driven Campaigns:
You can also run some data-driven campaigns and you can use Google Analytics for this purpose.
Through this tool, you can see which of your digital marketing strategies are working and which do not.
Moreover, you can also use this tool to monitor and track data to identify which marketing strategies are working well and you can also change the tactics which do not perform well.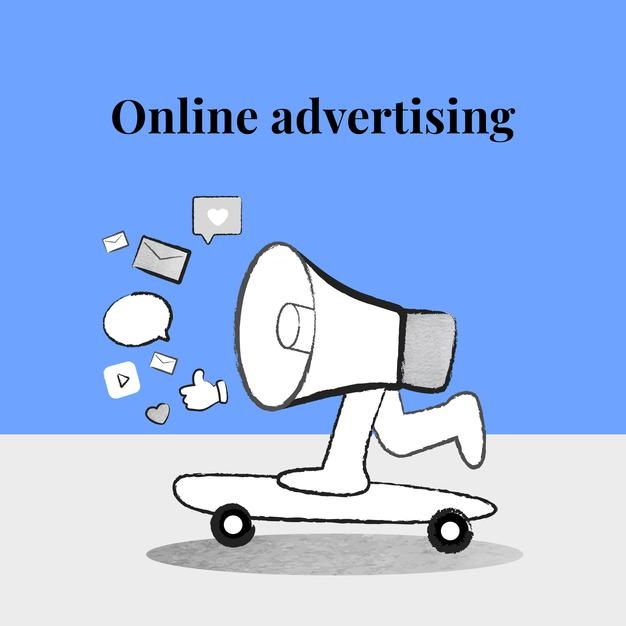 Get going with CTA:
You should use a custom CTA (call to action) for any type of business to succeed.
The CTA usually refers to the specific instructions which compel your business prospect to take a specific action.
CTA plays the main part in each and every type of digital marketing, especially for the local business that focuses on the buyer's journey whether you are creating a Google Ads campaign or busy with a promotional sale. 
You can increase your brand prominence through an effective CTA or call to action.
Custom-build your landing pages:
Besides making the best digital marketing strategy you also need to make an interesting landing page to optimize your digital media strategy.
Furthermore, it will also help you to save a good amount of money and time. You can also estimate how audiences act when they visit your website or landing page when they find something new.
That's why it is necessary to create landing pages that are relevant to your digital marketing campaign for your business.
That is not just the way to keep visitors on your website but also to take full advantage of their important time. Most people searching for things online are impatient.
You need to offer them products or content which binds their hearts with your landing pages.
One thing is clear: there is not any kind of shortcut available to grow your local business but you can work and implement these growth strategies to build your brand reputation.
These methods will definitely help you to grow your business.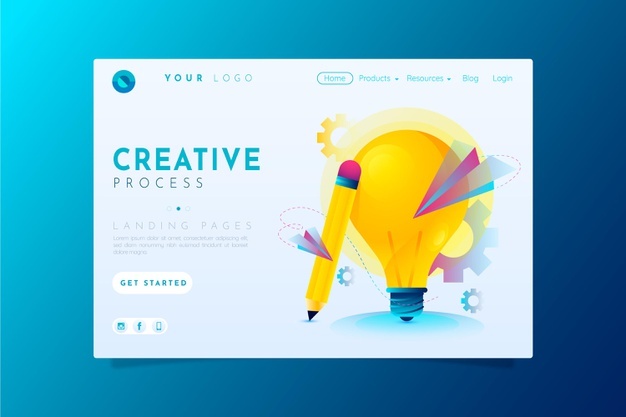 Publish a weekly blog that's worth reading:
If you want to engage an audience and increase your followers then a blog will be a perfect way to start.
You can also share your business products on the blog.
You will not only get potential customers but it will also increase your brand awareness and reputation.
If you will offer some valuable content to your reader then they will definitely like to come back again.
High-quality content plays an important role in the success of a blog.
After creating a blog you should think about how you can add value to your audience or readers.
Don't hesitate to share inside tips and tricks because in this way readers will consider your blog an authoritative source.
You must know that blogging is not just about posting content on it.
You also need to make a digital marketing strategy on different social media platforms for each of your blog posts. You can also use some other social media platforms such as Quora and Reddit.
You can use these platforms to engage a great number of audiences and increase your website visibility.
Leverage the power of Search Engine Optimization:
You can use almost each and every type of resource to maintain and polish your website but the potential customers of your business will not be able to see it without an SEO strategy.
By optimizing your website according to Google's best practices you can make sure that your website appears on the first page of the Google search engine.
Mistakenly most people consider SEO is time-consuming, not worth the effort, or very technical.
But in reality, SEO is one of the effective and long-term strategies which can generate a high amount of traffic for you. If you know how to implement it then it becomes more powerful.
But some online businesses take risks to make spammy links.
They don,t get long-term results and their business also gets into great trouble.
As it is necessary to understand Google algorithms that how they works.
You need to give attention to creating some engaging, unique, and insightful content for the common man which includes the basic SEO rules.
You can start it by searching some of the most relevant and searched keywords related to your industry and writing in-depth content or blog posts that add value to your audience's lives.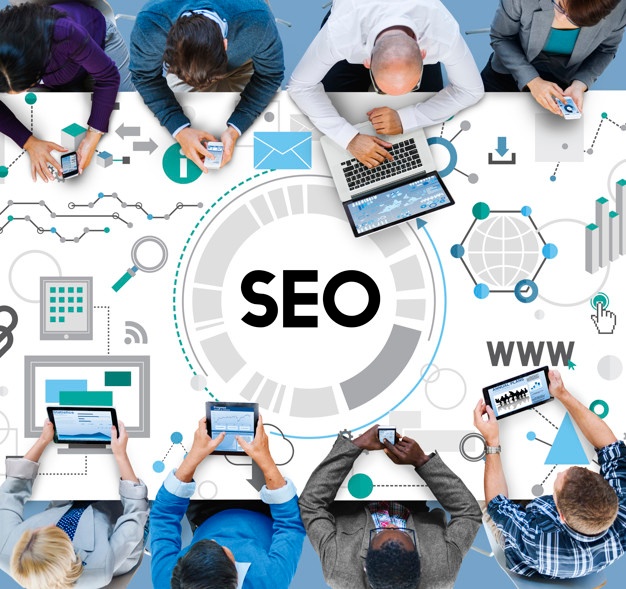 Create a Lead Magnet:
A lead magnet could be an Ebook, or PDF which anybody can download for free or some other type of method that allows you to collect readers' email addresses or contact information.
This should be free of cost and add value to the lives of your potential customers. They will be more likely to give their contact information more if you create value for them.
There are certain chances of success when you are a lead magnet to your potential customers.
Identifying the pain points of your potential audience and offering an appropriate solution is the best strategy to build a good lead magnet. 
A marketing funnel generally consists of all of the important steps that your potential customers take and it includes the complete path of discovering your brand for the first time to conversion.
The exchange of information is the basis of a lead magnet.
You must be sure to get the contact information before a potential buyer downloads an ebook, video, or white paper. This step takes the last and most important element of the digital marketing strategy.
Build and Nurture an Email List:
You can have direct access to your potential customers and the core audience of your business by creating an email list.
It could be great to have an email list because even if you have thousands of followers on Facebook or Instagram there is not any surety that all of your followers will see your post.
But these social media platforms are also working on their algorithms for improvement.
But you can get complete ownership over your followers by creating an email list. Email marketing is one of the most important parts of an effective sales funnel.
Through this email list, you can make a strong relationship with your customers. You can send them personalized business messages to connect with them in an authentic way. 
There a number of email marketing tools are available out there such as Constant Contact and MailChimp.
You can use these email marketing tools to send email newsletters to your subscribers according to their interests.
For example, if you send an email newsletter to your customers and one of them opens it and clicks on a link it means they have an interest in your product or service.
Establish a Strong Social Media Presence:
Social media influence is growing day by day. You cannot ignore it.
Instead, you should consider it as one of the key marketing tools.
There are a number of businesses that have successfully grown their business only through Facebook and other social media platforms.
It may seem futile to engage with customers but in today's world, you must build an engaging following. Now you can reach millions of online audiences just by clicking a button.
You will also have access to the valuable customers of your business and it opens a direct communication line with your target audience.
Twitter, Facebook, and Instagram also provide an opportunity to exchange messages with customers and other businesses.
Leveraging influencers is also one of the ways to get more value and visibility from social media.
You need to give proper time and put effort to build a dedicated and engaging audience.
If you are going to start a business then influencer marketing is one of the quick ways to increase your followers but you need to find the influencers followed by your target audience.
You don't need to focus on the influencers with a great number of followers.
This means you can leverage micro-influencers to reach your ideal customers and offer them some valuable content.
An effective digital marketing campaign is considered a key to growing your business.
By implementing the above-mentioned strategies you can definitely achieve your business goals.
You must note that you should not spend a lot of money on digital marketing because it should not be expensive.
The most important thing is to produce content for your customers and it should display on the platforms where your customers spend most of their time.
After this, you will observe an improvement in sales and your customers will have more interaction with your products and services.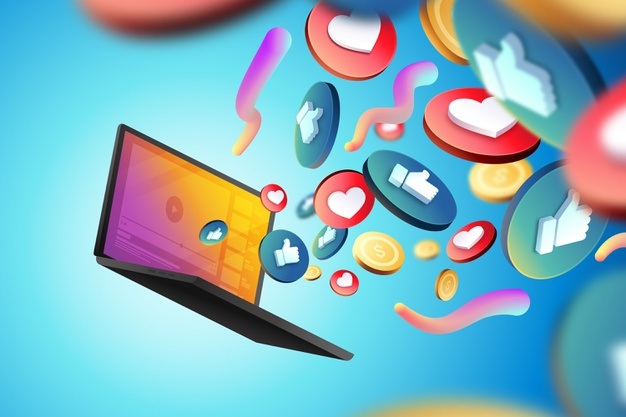 Pay-per-click (PPC):
PPC or Google Ads is a paid advertisement that can help to increase your business leads and sales.
As you want to get clients for your business as quickly as possible which means you should not miss the opportunity to run a PPC campaign for your business.
Google Ads is the platform that allows advertisers to launch their PPC ads campaigns and they just have to pay a small amount fee when someone clicks on their ads.
But you need a good amount of experience and research to create a successful PPC campaign.
It is also recommended to hire a professional and experienced digital marketing agency to manage all types of online marketing campaigns.
This means you should not hesitate to get some professional services.
Create converting and valuable content:
Content is the most valuable thing which you need to run your digital marketing campaigns.
Valuable content is necessary to promote your online business.
You can increase your chances of staying ahead of your rivals by creating some quality content which includes off-site campaigns web-copy to blog posts and ads.
You must focus on delivering value when creating content for different platforms.
You need to optimize your content for the targeted keywords so that your content performs well in different search engines.
Optimize Your Website for Mobile Devices:
These days people spend most of their time on mobile and tablets.
There are a number of sites that are still not responsive, meaning they don't opt for different screen sizes.
Optimizing your website for mobile devices for a better user experience is known as the process of mobile optimization.
Moreover, mobile optimization includes page speed optimization, web design, website structure, and much more to make sure that you are not turning mobile visitors away from your website.
There are certain things that you need to consider if your website is already optimized for different search engines.
These are a few important steps that you need to follow:
Defer CSS and javascript

Using AMP

Page Loading Speed

Offering an excellent user experience

Developing a mobile app
Start Using Video Marketing:
Almost 80 to 90% of digital marketers use video for their digital marketing campaigns.
Digital marketers use videos to promote business products and services in video marketing.
Because videos are considered an effective way to educate and engage customers.
Currently, video marketing is the most effective marketing activity among other marketing modules because according to some stats, videos are getting almost 80% of the total web traffic.
Branded Videos
Mostly the videos are used for some great digital marketing campaigns.
This type of video will help you to increase web traffic and brand awareness. Usually, it indicates the culture, products, mission, services, and vision.
How-To Videos or Explainer
The explainer videos are more informative and attractive for most of the viewers looking for a detailed study about a product or service.
The explainer videos help to explain how a particular product or service works and how you can benefit from it.
Case Study / Testimonial Videos
A testimonial or case study video of a business is one of the best ways to increase brand awareness and credibility.
Such videos influence the decision of your target customers passing through the sales funnel.
It also helps your targeted audience to know that your product or services could be the best solution to their problems.
Animated Videos
Animated videos are the most attention-grabbing videos that allow any user to explore your business or brand in the form of animated videos.
Animated videos appear to be more attractive, entertaining, and eye-catching.
FAQs
How can a business grow through digital marketing strategies?
These are the 5 best digital marketing strategies to grow your business.
Publishing a valuable blog post on the weekly basis

Lead Magnet Creation

Using Search engine optimization

Building Brand Awareness on social media

Creating email list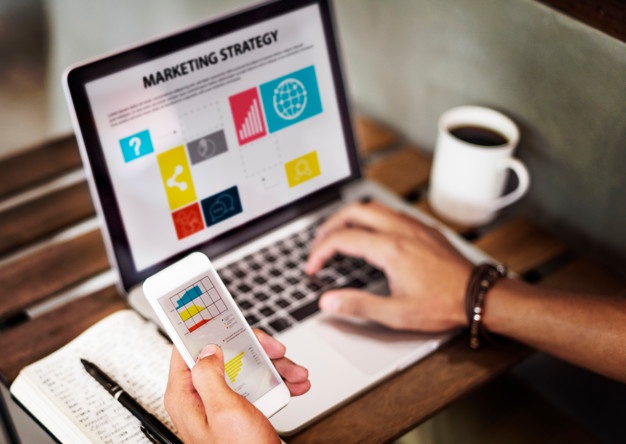 How can we use digital marketing techniques and tactics to grow a business?
By using digital marketing techniques you can increase your brand awareness and it will also open some new doors of great opportunities to reach a great and big market and grow your business.
You can get a better return on investment (ROI) with better branding and revenues through digital marketing than traditional marketing platforms.
Why is digital marketing so important for an online business?
You can easily track and monitor your campaigns in digital marketing.
Definitely, you want to know whether your strategies are working or not when you are investing your money into digital marketing campaigns.
Digital marketing campaigns are quite easy to track which makes you get better results.
How can digital marketing help a small business in 2023?
Through digital marketing campaigns, small businesses can learn about the activities of their customers so that they can get good customers for their business.
In this way, you can make personalized and targeted marketing campaigns for a specific type of people, and then you can easily turn them into your loyal business customers.
Why is digital marketing growing day by day?
It has never been easier to interact with the target audience but now it is not difficult anymore due to digital marketing.
It will not only increase customer satisfaction but also generate revenue through personalized offers and you will get better retention.
Hire SEO Cares as your Digital Marketing Company:
If you are an online business and struggling to get leads and sales for your business.
It means you need some professional digital marketing and SEO services to optimize your online website and digital marketing campaigns.
But you also don't need to worry because SEO Cares is here for you to handle all of your digital marketing and SEO campaigns and generate leads and sales for your business.
We have a professional and well-established team of digital marketing experts who can handle your online business in a better way. So, make a call now.