If you want to be an expert in digital marketing then you must have knowledge about Digital Marketing and know who is the best digital marketer to follow his footsteps.
You have to keep updated yourself with the new techniques of digital marketing to compete in digital marketing.
The best way to do so is to learn something from others' struggles, mistakes, and success stories.
The Internet is a great source of information related to digital marketing but unfortunately most of the time you will not get authentic information on different online platforms.
But here we will try our best to give you the most accurate information.
Top Best Digital Marketer in the World in the Current year
We have made thorough research to bring a list of the top 10 digital marketing experts whom you can follow to make a strong digital marketing strategy for your online business.
Rand Fishkin is the founder and former CEO of the MOZ.
He is one of the top digital marketing experts and digital marketing leaders.
He is also an SEO expert, an entrepreneur, a product manager, and a great content writer at MOZ.
Life Facts: Rand Fishkin was dropped out of university.
An interesting thing about Rand Fishkin is that he never owned a car in his life.
Famous Book: He has also written a famous book on Digital marketing with the name of "Inbound Marketing and SEO".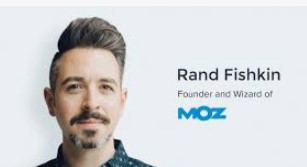 Tim Ash is CEO and president of SiteTuners. He is also a speaker, conversion conference, and Chair Person of PubCon and SMX (Search Marketing Expo).
He is the first person who introduces the conversion rate optimization of a website.
Achievement: The famous book written by Tim Ash is "Landing Page Optimization" which is a definite guide for testing and tuning conversions.
Life Facts: He was a martial arts expert and instructor.
He gets his master's degree in Computer Sciences and also a doctorate degree in artificial intelligence and neural networks at a time.
If you have a question like who is the best digital marketer?
Then you can also pick the name of Neil Patel.
He is one of the top and best digital marketing experts and leaders.
Neil Patel is a master of techniques and tactics which work in online marketing.
He is of the top 5 digital marketing experts in the town.
He is an expert in website analytics, conversions, an entrepreneur, and marketing.
Neil Patel is a regular content contributor to top companies like Forbes, fast company, entrepenuer.com, tech crunch, and fast company.
Achievement: Neil Patel is the founder of Quick Sprout Kiss metrics and Crazy Eggs.
He likes to spend money on YouTube campaigns. His Neil Patel agency is providing digital marketing services.
He is the managing partner of ClixMarketing.
John Lee is a very famous digital marketing expert.
He also Manages Hanapin and Word stream at PPC. Except that he is a content writer, blogger, and speaker at the HeroConf and SMX.
He is also an expert on how to improve Google search rankings.
Achievement: The most popular article written by John Lee is "How to Generate Quality Traffic With Display Advertising".
He is one of the digital marketers who are rated on the top.
He has a lot of experience in digital marketing and he is a very successful digital marketing and SEO expert in the industry.
He is considered a legendary speaker. Jay Baer is one of the bestselling authors of the New York Times.
Achievement: He is president of convincing and converts.
The famous Book written by Jay Baer about digital marketing is "youtility".
Brian Franzo is one of the most infectious and enthusiastic digital marketing personalities.
He tries to develop new platforms and tries to create an effect on digital marketing.
He is a famous speaker at the Millennial and Changes Evangelist.
He is an account director at 3Q Digital.
Account Director at 3Q Digital. He has worked with every imaginable PPC.
Joe Kerschbaum is also a columnist of SEW, an author and speaker at SES, Hero Conf, and SMX.
Achievement: He is the producer of a famous video on marketing "Hero Conf 2015 Sneak Peek with Joe Kerschbaum".
He is the founder of the Social Media hat and CMO of Site Sell.
The blog of Mike Allton's social media hat is a great source of knowledge due to the latest news, updates, and deep explanation on certain topics.
Achievement:" How to Activate Facebook Authorship" is one of his famous articles.
He is the CEO and founder of Delmondo.
He is looking for an evolution in digital marketing in the future.
With his company members, he is using influencer marketing on the platform like Snapchat to understand and increase the impact of marketing.
He is working hard.
Achievement: He has written a famous book with the name "State of Snapchat Analytics".
He has been an expert on SEM since the year of 1995.
Due to his experience in search engine marketing, he found a company with the name of Didit,s proprietary maestro search campaign technology.
Kevin Lee has generated a revenue of almost 8 million in search engine marketing.
Achievement: The most popular book written by Kevin Lee is search engine advertising and the eyes have it.
Bottom Lines
If you want to know who is the best digital marketer we have explained about the best digital marketers in this article.
All of these are experts in different modes of digital marketing.