So how to create an inbound marketing strategy that really works?
Mass marketing or "push" promotion has done a great job in the past time. but customer preferences are changing from time to time.
There is no doubt that customers are doing their homework online before buying any kind of stuff, especially when they have multiple options.
Nowadays customers are using Google to know about products and social media to get help about what they should buy by seeking recommendations from their friends and family.
This is why inbound marketing is more important than outbound marketing.
To grow your business, You have to understand how much your customers are aware, of and What you have to do to get their attention.
What is inbound marketing and how does it Work?
Inbound marketing is a business module or method that is used to gain customers' positive attention for selling a product or a service by using content marketing strategies, social media marketing techniques, or SEO (search engine optimization).
In Inbound marketing, we provide valuable and helpful information to customers for improving our customer's experience and building trust (between prospects and brand).
That information is commonly provided via company-sponsored newsletters, blogs, and entries on multiple social media platforms.
There are 3 steps to applying inbound marketing.
Attract:

  In the Attract phase we attract users with our valuable content. We provide them with valuable information about our product or service and make them aware. Our goal is to achieve their attention not force them

Engage:

 Attracting buyers is of little value if you can't keep those visitors engaged and interested in what you want to sell. So engagement is the basic essential key to improving your inbound marketing strategies.

Delight:

 Once you've captured your target audience's attention and engaged them to the level of making a purchase, the work has just begun. Now, the next phase is crucial, it is to focus on delighting your customers to keep the momentum smooth of your inbound marketing. Delighting people who are already your customers is a means of designing brand loyalty.
Difference between inbound and outbound marketing?
 Outbound marketing is when a marketer reaches out to people to see if they are interested in a product while inbound marketing is a strategy that focuses on attracting customers or leads via company-created Internet content.
Outbound marketing is said as traditional marketing, and sometimes people consider inbound marketing as traditional marketing but this is a whole different concept.
What is an inbound marketing strategy?
A strategy that includes inbound marketing stages (attract, engage, delight) and a content marketing funnel work plan are called an inbound marketing strategy. Following are the steps of the procedure to create an inbound marketing strategy:
Set Objectives
Find out Buyer's personas
Plan your buyer's journey
Proceed with Competitors' Research
Manage keyword research
Design a content strategy
Create a website plan
Emphasize social
Ensure accountability
Optimize all year
Set Objectives
First of all, what you need to do when building your 2023 inbound marketing plan is to define your goals for the program. This is certainly important, for a couple of reasons.
First, writing down your objectives and including them in a written plan ensures that all collaborators are on the same page and allows you to set and manage supposition.
Second, it's useful to have an idea of what success looks like so that you can properly create your strategic plan.
Agencies that want to increase website traffic by 50% are going to need a much more powerful inbound plan than firms that are only targeting 10% visitor growth, for example.
Setting-up goals upfront will give your marketing team an indicator of how much inbound content you'll need to create.
Create a monthly estimate document that includes the current time and future website traffic, conversion rates, leads generated, SQLs, MQLs, chances, and clients.
Create goals for each metric group that is specific, measurable, attainable, realistic, and time-based (SMART).
Find out Buyer's personas
Buyer personas are the structure of all items inbound marketing. Understanding exactly who you are selling to, what makes them tap, and how they communicate will help you craft messaging that truly resonates with your ideal prospects.
For those of you who are not close to the concept of a buyer's persona, they are a fictional representation of your target customers.
For example, within your target market or industry, there are likely several types of buyers. Your service or product may usually be acquired by CEOs, Marketing Managers, and Directors of Sales management.
Buyers in each of these roles have very dissimilar interests, priorities, and end goals.
Taking the time to specify and acknowledge the characteristic of each of your buyer personas will help you focus your content creation on topics that attract ideal prospects.
Just spend 30 minutes thinking about who your target prospect is and note down the following points on them:
Their Age range
Their Job Function
Their Professional background
Defining qualities
Plan your buyer's journey
The buyer's journey is the track a potential client takes on their way to becoming a prospect of yours. In inbound marketing, the buyer journey is generally an idea to exist in three stages: 
awareness.
consideration.
decision.
These stages usually communicate with the top, middle, and bottom of the traditional marketing and sales funnel.
In the awareness phase

, buyers are just becoming aware of an issue that they're facing, and they're just beginning to perform educational research around that problem. They are in search of educational information and are not interested in connecting with a person who is just selling his products or services. 

In the consideration phase

, a buyer has become completely aware of their pain or issue, and they are continually researching several solution types to solve it. At this point, they are gaining more middle-of-the-funnel educational content, such as webinars or case studies, and they are interested in studying how agencies like you and your competitors can help them to solve their problems. They will still not like to talk to a salesperson, but they are looking for support.

In the decision phase

, the consumer is evaluating their buying decision. At this stage, customers are interested in bottom-of-the-funnel offerings like demos or trials, and they are regularly ready to talk to a salesperson or business development agency.
Proceed with Competitors' Research
performing some high-level competitor research is a vital part of an inbound marketing plan for 2023 and beyond. At a minimum, range out the websites of your top three or four competitors and observe things like:
Website worth
Their social media status
Do they have a blog or not?
What content do they offer
What their messaging is 
reason for their uniqueness
Understanding these facts about your competitors helps you make informed decisions regarding your inbound marketing strategy and let you structure truly unique content that doesn't feel repetitive or duplicative to customers.
Manage keyword research
Inbound marketing in 2023 will continually depend highly on traffic and leads from organic search, which means that smart keyword research is a significant part to include in your plan. 
Search engine algorithms will continue to develop and grip latent semantic indexing to proceed and understand natural language. Leveraging keyword research effectively in 2023 will mean truly understanding the search intent behind traffic-driving terms.
Sort out your keyword research into the topic bunch and assess potential keywords based on multiple factors:
User intent
Relevance
Monthly search volume
Competition
Current ranking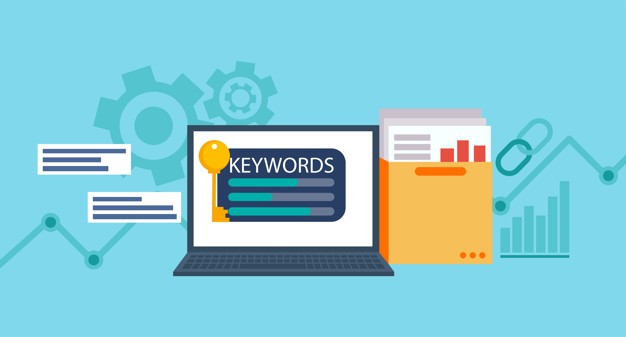 Design a content strategy
Once you've pointed out who you want to approach and what drives them, mapped their buying journey, and researched the key phrases that they utilize to search online, you're ready to put together your inbound content strategy, a central document to your plan. 
Consider including these things in your content strategy:
All stages of the buyer's journey content
Blogging schedule
Email marketing calendar
While building your content strategy, also be sure to include plenty of video assets. In 2023 and the expected future, the internet will be largely made up of video. Frankly, if you want to do inbound marketing well, your firm needs to embrace video as a primary tactic.
Videos as part of a successful inbound marketing strategy don't need to be tough or even professionally made. Just a handful of short and sweet, one- to three-minute authentic videos is normally enough to make you unique from others.
Create a website plan
To be effective, an inbound marketing plan can't be controlled in a silo with little to no combination with your website and other main marketing channels. Ultimately, your entire website should grab an inbound approach, and every page should absorb components of your inbound strategy. 
This is a hard one. To accomplish it, evolve and agile website design as part of your inbound marketing plan. Your website plan should include an overall list of pages as well as the content route for each page.
For each page, document the target persona, the end goal of the page, and any CTAs that will live there. Map relevant content offers to your numerous pages, personas, and phases of the buyer's journey for best results.
Emphasize social
A social media part of your 2023 inbound marketing plan is a compulsory-have thing. 
Whether you love it, hate it, or fall somewhere in between, the reality heading into 2023 is that prospects spend a lot of time on social media websites. This is true globally, across every area. hence, the content from your inbound marketing plan must get out on the networks where your target audience spends its time.
Each social media network website has its uniqueness in its rules, guidelines, and best experiences. Be sure to take the time to learn about and understand their algorithm first, before posting anything there.
Also, before posting anything, remember to listen to and engage with discussion in your industry area. This will give you some credibility before you set out to advertise your written content. 
When you do begin posting, add a mixture of your content and content from other agencies. It's also worth mentioning that video content is especially strong on social media networks, and you'll see substantially better results by including video as part of your social media inbound strategy. Use video in your social posts if possible. People naturally engage with visual content including videos.
Ensure accountability
Implementation is where planned inbound marketing strategies go to die, so make sure you build in unshakable accountability to your plan. Otherwise, your plan success could be delayed for months or more.
To perform it, create an Action Plan area of your inbound marketing strategy document. List all of the tasks that must take place in the first phase of your inbound program, and for each object, keep a primary and secondary owner of the task as well as a deadline. These people are the champions of that particular function, and they are responsible for assure it is completed by the deadline.
Optimize for the whole year
Optimization has always been a great component of inbound marketing, and this will only continue to be more correct in 2023 and beyond. as well as regularly releasing new valuable content, your inbound crew should dedicate a large block of its time to optimization efforts once your program gets going. Doing so notifies your decision-making and upcoming strategy with current data and analytics from your inbound marketing plan. 
So make sure to have an area for optimization in your inbound marketing plan. In that section, include a list of potential improvement projects for your crew. You will be included on this list as you begin the program, but you should want to have a few starter ideas to make sure your team has sections where it can center even from the outset.
A few common optimization pieces of work you can have in almost any type of inbound marketing plan include:
Updating historical content for relevancy, CRO, or SEO.

Improving conversion numbers on your landing home page and other primary website pages.

Getting email marketing performance graph high, like open rate and CTR (click-through-rate)

Including a conversational marketing (chat) object to your website.
Bottom Lines
Switching from established outbound-dominated marketing programs to simple inbound-dominated marketing investments can seem like a leap of trust, but the advantages are incontrovertible.
The sooner you can change this plan to action, the sooner you will be getting the rewards of inbound marketing and more leads, at a lower cost, generated by a full-scaleable strategy.
It was all about how to create an inbound marketing strategy in 2023. There are a lot of professional marketing companies available with expert marketing teams. You can also obtain digital marketing services from any agency to implement inbound marketing for your business.
Things to keep in mind:
Understand your buyer personas

Recognizing marketing triggers

generate a lot of keywords

Fix an inbound marketing end goals

Design your content strategy

Create your lead-generating process

Create a conversion-focused blogging strategy

Align and Implement a business procedure

Enroll for the expertise you need