Do you know why digital marketing is important for small business? If not then here we will discuss and know about the reasons which make it important for online businesses or brands.
Digital marketing is important for every type of business, even a small brick-and-mortar business.
Because it offers a great number of opportunities to small businesses, even the businesses with only a limited budget can also get benefit from it. 
Why Digital Marketing is Important for Small Businesses in 2022?
There are not any kind of budget requirements for digital marketing, as you can start digital marketing with any amount of budget.
You can also scale it easily as your business continues to grow to fulfill your business needs.
These are some important points that reflect why digital marketing is important for small business.
Reach Potential Customers Where They Are?
These days most customers are online.
It has been observed that more than 80% of adults must see their social media accounts once a week.
Almost more than 80% of adults have a Facebook account and 69% of the daily visit a social media platform in Canada.
According to research made in 2018 86% of Canadians go online regularly as they all have smartphones.
These stats show that consumers often remain online.
They visit different social media websites, use search engines to find any kind of information they need, and watch movies or play games.
So, every small business owner who wants to reach a good number of people or audience needs to be online because that's the place from where they can find potential customers.
Make it Easy for Customers to Find Your Business:
Consumers mostly search for a product on the Google search engine whenever they need something.
Most of the searches are related to products or services "near me" which means that they are looking for a local business to get the things which they need.
The consumers will not find this business if it does not exist online and the customer will go to your competitor having an online presence.
By learning and implementing the basics of digital marketing small businesses can reach their potential customers and become aware of their business.
The Google My Business listing has all the important information about a small business and the Google My Business page of your company increases the online visibility of your business and makes sure your business is found online.
From Google, My Business listing customers can get some important information about your local business such as phone number, address, hours or opening, and much more.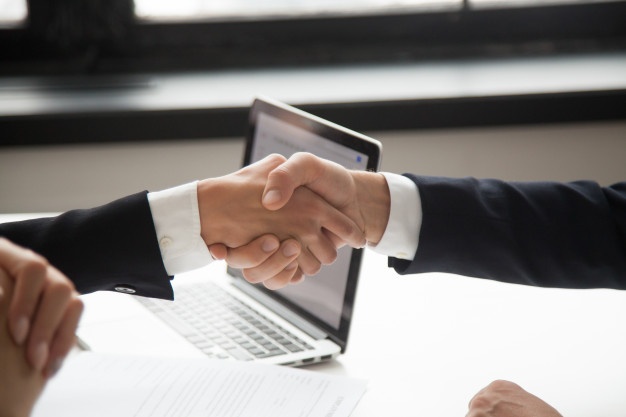 What is the importance of digital marketing?
Online Presence that Customers Expect:
After getting the basic information about the business a consumer may also like to look online for some more information.
Like they may pass the storefront while going for work and decide to see the opening hours and analyze when it will be good for him to stay in the store.
If a business is not present online the customers will not find the information they want to have about a business and due to lack of information maybe they would not like to visit your store.
These days consumers expect every business to have at least an online presence.
They like to see Google My Business listing, store hours, images, addresses, phone numbers, and more information about a business.
In the same way, they also expect to find a website for every business even no matter how small it is.
Because they want to get maximum information about a business before making a purchase or shopping to know exactly what they are looking for.
If a small business does not have a website consumers consider the business is not worth visiting and legitimate.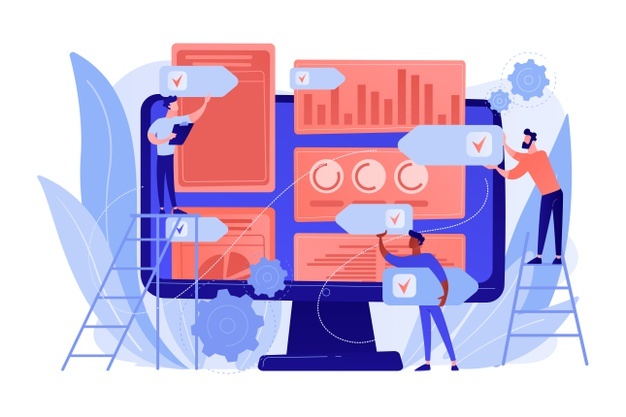 Get Trusted by Today's Consumers:
The online presence of a business with a website makes a business more trustworthy.
Through digital marketing, small business owners can engage with customers online which makes it easier for them to reach more potential customers and they can analyze what things they need to improve to increase business sales.
Every type of small or large business can benefit from this opportunity.
There are some digital marketing techniques that make it too easy for businesses to connect with consumers individually.
If there is any question in the mind of a consumer about your business, there are most of the chance that the consumer will become your customer if he will get the answer completely.
They trust a business and appreciate the attention given to them when they get a quick and honest answer to their questions.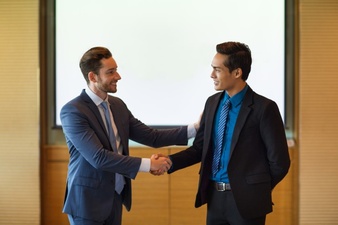 Easily Look into the Analytics and Follow Strategy:
There is a big role of analytics in marketing and reaching the target audience.
Because with the traditional methods of marketing, it is not easy to determine how effective a technique was and which things can make it more effective in the future.
Now it is quite easy with digital marketing.
With digital marketing, you can track all of your marketing campaigns.
With the help of this tracking, small businesses can check each and every detail and can adjust according to it.
Through analytics, you can analyze who visited the website, how they spent time on your website, and which things reflect that the visitor will likely visit the local store for shopping.
After examining the analytics you can easily adjust your digital marketing techniques to make them more effective and reliable.
Take Advantage of a Higher ROI Through Digital Marketing:
Return on investment is also one of the big advantages of digital marketing over other marketing types.
You will get a higher ROI from digital marketing as compared to other kinds of marketing.
As digital marketing is easily scalable which means that even if small business owners are working on a limited budget they can still get started.
They will get a great return on their money and time spent on digital marketing and then you can adjust your marketing budget to increase your customers.
As compared to other types of marketing digital marketing is more effective and small businesses can reach to more consumers.
As we have seen that digital marketing offers a very good return on investment which means it makes sense to start digital marketing of your business.
We believe that there is nothing that can stop you from digital marketing.
If you have a limited budget for your business marketing then maybe you have some questions in your mind. But there are unlimited possibilities and opportunities and digital marketing will make it too easy for your business to reach potential customers.
You Should start jumping into digital marketing through smaller ways like creating a Google My Business listing or social media profiles for your business and then start analyzing their impact on your business.
The result should be excellent.
Why do Small Businesses Need Digital Marketing?
Advantages of Digital Marketing:
The online customer group is much larger than the group of people that you can attract locally. You can reach a large audience in a measurable and cost-effective way.
There are some other benefits of digital marketing as well:
The potential to access the global marketplace

Interacting with your prospects to know exactly what they want to have or expect from you.

Tracking of your digital marketing strategies.

Getting information about your audience and also allow them to know about you to develop loyalty to your brand.

Than traditional marketing methods, you can reach more customers while saving money.
Why are you Postponing Digital Marketing?
Why are you still postponing putting your efforts and time into digital marketing? Maybe some small business owners have a number of different reasons to avoid digital marketing but the end delay is a delay.
Some small businesses think that they don't have enough time and money to compete in the online industry.
They may assert that they can only face different challenges and still they are learning the pros and cons of general business.
Most of them may like to go things further slowly and stick with only the basics of advertising considering that their business will evolve with the passage of time.
Even they may think waiting for customers is the best strategy.
As they have a small business they may think it only requires only a small number of customers. This approach is not so effective.
No one can guarantee that you will get customers just by existing and even if you will get these customers, they will not be enough to make your business profitable.
Following Competitors:
You need to pay attention to your competitor's activities and what they are doing and learn from them to make your business successful.
Not consider your competitors as someone you want to beat but as the people who teach you something.
You can get ideas from your competitors by analyzing their work, what is working and what is not.
There are most chances that your competitors have established an online presence.
What type of content they are using? Are they using a number of images or videos?
Which things make them unique and how they communicate? How do you think you can do better? If you don't take a part in competing in the online world you can't do this.
If consumers search about a business related to yours and find your competitor's website instead of yours it means that your business is not even running properly.
If consumers don't know about you, they can't choose you.
In this case, your competitors are just ahead of you except that whether they have a clear message for their customers or an effective business website.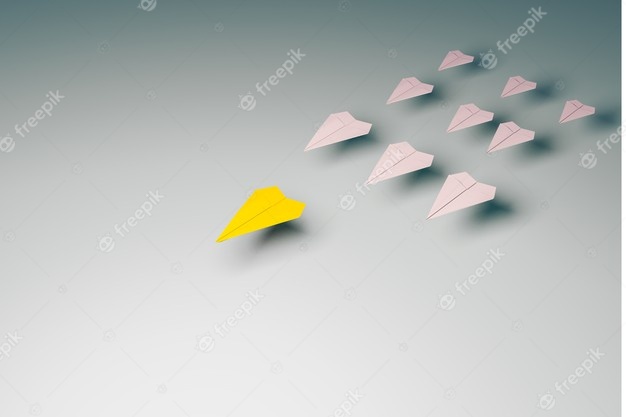 Let Your Customers Come to You:
You need to think of digital marketing as a way to make your business accessible to the audience you want to reach and offer your products and services.
Your business can reach beyond the walls of your business goals.
As compared to the local consumers you can attract a much larger audience through digital marketing.
Even if your business gets closed it will remain open by creating your business website.
Basically, you create an environment where your business customers can visit at any time in a day.
Moreover, your business customers can ask you different questions related to your business and browse your business products.
Those customers who cannot visit you physically also purchase your products.
Get to Know About Your Target Audience:
Digital marketing helps you to engage with your customers.
Gradually you can know about them like what they expect and want to have from you.
You can start a conversation with your customers through social media or blogs.
You can run a survey or try to get information about them. In responses to surveys pay attention to their comments and the questions they ask.
By connecting with people online you can easily get to know what they are hoping for.
What type of solution you can offer them to resolve their problems?
Digital marketing provides you with enough tools and methods to exactly know who your customers are instead of trying to guess.
In this way, you start building a relationship with customers.
You can become a trusted partner to them rather than a business. People like to buy from the business that they have already brought from.
Some types of digital marketing are very cost-effective.
Small businesses try to get as much as possible from a limited budget.
Even when your budget is very limited, some forms of digital marketing allow you to communicate with your brand.
The cost of digital marketing is less as compared to advertising on radio, TV, or email and access to a larger audience.
There will be more chances of your business success if you will use digital marketing.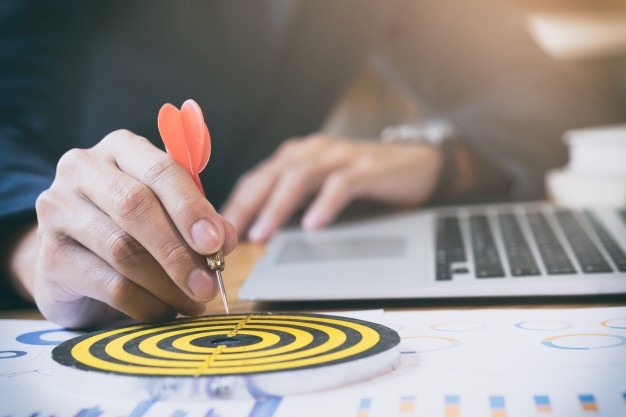 How does Digital Marketing benefit your Business?
Compete with Larger Corporations:
The toughest part of running a business is competition.
When you are competing with big corporations such as Amazon, Walmart, and Target it becomes quite hard to compete with them.
They are some of the industry's big names on which already a lot of people have trust.
Digital marketing is important for small businesses as you have to fight with some big corporations. 
You can follow the same methods of big corporations to reach interested people.
SEO and PPC are the methods that you can use to compete.
You can rank your website with SEO in the search results on the basis of relevancy.
In SEO a company or brand cannot rank higher by paying money for it. Instead, they have to optimize their website pages according to SEO best practices.
Google search engines also rank ads in PPC on the basis of relevancy.
It does not guarantee a top spot even if a corporation bids twice as much as you for per click for the same keyword.
It is not possible to buy the top spot in ranking because rank is based on ad relevance.
It provides opportunities for small and midsize businesses to compete with large corporations.
If you can create relevant content for selected keywords then even no amount of money can help your competitors or corporations to outrank you.
To get more relevant leads and compete with big corporations digital marketing offers a great opportunity.
Effectiveness of Digital Marketing Tools:
Only due to the effectiveness of digital marketing tools many people move to the digital marketing
Google Analytics:
This digital marketing tool can measure your return on investment in digital marketing, track user behavior in PPC campaigns, product pages, articles, websites, and links.
These tools are not available in traditional marketing due to which people are now more interested in digital marketing.
This thing makes digital marketing more important Just like SEO is vital for your online business.
Google Keyword Planner: 
You must know what people are searching for about your business on the Google search engine.
What people search on Google is known as a search term or keyword in digital marketing.
To find the best keywords for your business you can use the Google keyword planner tool to make marketing and keyword strategies for your business.
You can find international, national, and local competitors of your business.
You can also research new marketing locations to promote different products.
The advantage of keyword research from Google keyword planner is that you just have to pay money for your targeted audience and you will be charged only when someone clicks on your website ad.
Most of the time only potential customers click on your Google ads campaign.
It can save you money, time, and business conducting costs.
You can generate more revenue for your business in this way.
These things make digital marketing more important and a great number of people are already using it.
There are a number of different digital marketing templates and tools used by digital marketers like search engine optimization, keyword research, tracking and link building, social media marketing, email marketing, and digital marketing automation.
These tools help digital marketers to generate leads and sales for their business.

Social Media Platforms are like personalized News Channel:
Social media is one of the big parts of digital marketing's popularity.
Social media is also used by people for sharing. Almost everything is shared on social media.
As compared to traditional bonding now people spend more time on social media platforms.
These days people are always interested to know how things are going around them politically, socially, economically, environmentally, and personally.
Social media also act as personal news services. Because personal news gets and is shared by the people.
On social media, you see everything on the basis of your interest. Most of the people have a million interests.
To offer digital marketing  or SEO services via pages and sponsored posts social media use the data of its users.
Due to this reason, different businesses and digital marketers like to advertise and market products and services on social media platforms.
They can target people for their products and services on the basis of age, interest, budget, location, and call to action.
We all know that on the internet there is nothing free.
Generally, for users, social media websites are free to use but on the backside, they are paying because of user's data.
Most social media users are not aware of how this happens and others don't care about any type of privacy. They like, share and comment usually.
Everyone has their own intentions or purpose to use social media.
Some people use it to collect data, some use it to learn from it, some use it to show personal achievements, some for entertainment, some for politics, some use it to track people and in the same way, some people use it for digital marketing purposes.
Data is generated by the users of different social media websites and companies.
This data is used by social media platforms to distribute their ads products and services.
It's quite simple. We all know that Data is the first chapter of computer science and information technology.
That is not a surprising thing for IT professionals and IT companies.
The topic of information technology starts and ends from the data.
It may seem technical but for your ease to understand in today's world data is like gold.
Data is like a new currency. Data is considered one of the biggest reasons for the success of social media websites.
Our life is impacted by social media positively or negatively.
From a positive point of view, that's good that we get personal information, products, or services in our timeline.
But from a negative point of view, some people started to use it to share personal things and communicate.
That's why digital marketing is important for small businesses.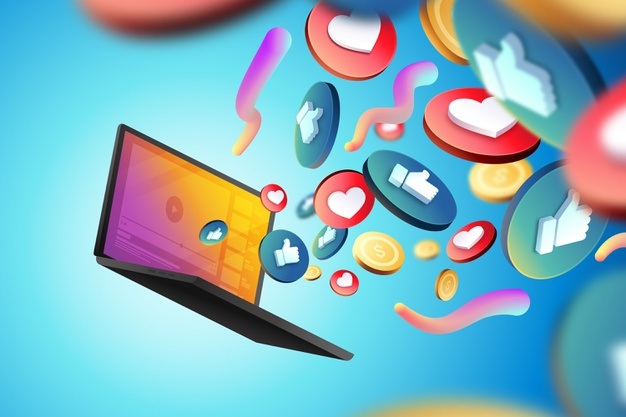 Hire SEO Cares as Your Digital Marketing & SEO Company
To rank your website in the Google search engine first you need to analyze your competitors.
Because it will help you to understand your business in a better way.
If you will know about your competitors you will have a chance to beat your competitors.
If you want to analyze your competitor and look for a reliable and experienced digital marketing and SEO company then SEO Cares is the perfect match for your online business website.
We have a great working experience with some of the market top companies and we helped them to outrank their competitors.
You will feel confident while working with us that our team of digital marketing and SEO experts can help you to develop a successful digital marketing campaign for your online business.