In this article, we are gonna talk about What is Etsy SEO?
How does Etsy SEO work, how it's search algorithm works, and how can you optimize your Etsy shop & listings according to the Etsy search algorithm?
So let's dive into the problem's solutions.
What is Etsy SEO Marketing?
Etsy SEO is the strategy of increasing your store's and the availability of its products in Google and other search engines as well as in the Etsy search bar.
How Does Etsy SEO work?
SEO tells about the keywords that are relevant to your products.
These keywords are firstly checked, analyzed, and then added to your title, tags, and description with help of the Frank tool.
It will help you to rank organically on Etsy when a customer searches for a product and your keywords match their search.
How does SEO for Etsy sellers work?
When a user searches, Etsy says that its algorithm does 2 things to define the results that customers see.
They include:
1. Query matching
The first step is a process known as query matching, where Etsy searches through listings and collects those products that match the customer's search term. Etsy examines the following to do this:
Titles

Tags

Categories

Attributes
2. Ranking
After doing query matching, Etsy ranks all the matching listings according to how probably each buyer/user/customer will make a purchase.
Etsy examines/analyzes the following rating parameters/things/criteria during this phase:
The listing's relevance

. Etsy tries to determine how well a listing's title, categories, tags, and qualities match the buyer's search by examining this factor.

The listing's quality

. The listing score and ranking increase with the conversion rate increase.

The listing's age

. Newer listings initially receive a slight ranking increase. This increase may last for only a few hours or days, it depends on the volume of searches for the product.

Market and customer experience

. Etsy wants to make shopping and purchases easy for customers. Its search engine analyzes a seller's previous experience with customer service in addition to the shop's content, which contains the ratings, About page, store policies, and reviews.

Translations and language

. Manually translated content will assist it to outperform listings that have been automatically translated on Etsy. It automatically translates listings to match each buyer's/customer's inquiry and language preferences.

Contextual Rankings (CSR)

. Etsy rankings are based on a customer's browsing activity, including the products they choose and past purchases. Context Specific Ranking technology is used by Etsy to give the most personalized/defined/accurate and relevant search results.
Although there is strong competition, you must maintain a competitive approach in all areas of marketing.
No matter how high the quality of the things you are selling is,  they are worthless if they are not seen by new buyers.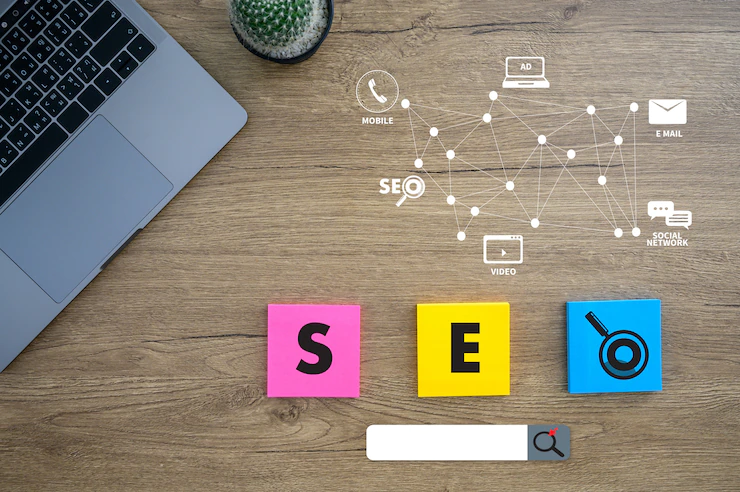 How Etsy Search Works?
With the help of Etsy search, customers can easily find the products they're looking for and can buy them.
Query matching and Ranking are the two steps of the search process, according to Etsy's technical SEO consultants.
Here is a summary:
Query matching:
When a customer enters search words, Etsy searches the stock for listings that matches that term.
Ranking:
There are 8 important factors/criteria on which Etsy rates the matching listings.
Relevancy:
If a user's search term matches a listing's tags, title, category, and other qualities, it will appear in search results.
Keywords with precise matching will show higher in the search results.
Listing quality score:
This shows how well it transforms.
To measure how attractive a listing is, Etsy searches for hints.
As a result, a listing's quality score will increase the more people who see and buy it.
Recency:
What time was the item listing made?
When a new listing is created, Etsy temporarily raises it in the search results.
Its quality score can be determined effectively in this way.
Customer and market experience score:
Each company is given a rating based on consumer/customer feedback.
It also depends on how thorough your store's "About" page is and any negative or bad comments.
Shipping price:
This is an important factor that affects a user's purchasing choice.
Companies that provide free shipping to US clients are given preference by Etsy.
Translation and language:
Your Etsy account must be in the language you selected when you first registered.
Shop location:
In Australia, the EU, and Canada, the seller's location matters a lot and local products show up a little higher in the search results.
Additionally, searches made within other countries don't give value to the location of the store.
Shopper's habits:
Each customer's search results are according to their choice.
Etsy analyzes client preferences to provide them with the products they will like to purchase the most.
Context Specific Ranking (CSR) technique from Etsy SEO is also used to rank listings.
CSR helps in the display of relevant listings which are more likely to sell based on the preferences of customers on Etsy.
How do Keywords Work in Etsy Search?
You must first have a better knowledge of how Etsy ranks listings in search results. The search results on Etsy must-have items that exactly match the user request, precise results rank higher.
For instance, if a customer types in "cat shirt," the search algorithm will show all products that contain both words in their names or listing tags. The algorithm will then use keywords to arrange those things in good order.
Etsy considers the following when selecting search results:
Exact phrase/term/keyword matching is much better than matching the phrases separately. A match for "cat shirt," for instance, will appear higher than either "cat" or "shirt."
When a phrase or word in a search shows in a listing's title and tags, Etsy believes the listing to be more relevant than one with the search keyword only in the tags or title.
In titles, the first few words are much more important than the last few. For illustration, "cat shirt blue size large" could well rank above "blue size large cat shirt."
How does the Etsy algorithm work?
The Etsy algorithm is complicated. Once something is "figured out," it needs to be modified since it is no longer useful.
Because Etsy doesn't regulate its search engine for accuracy as eBay and Amazon do, it already has a poor search engine.
Bad input data results in bad output. Moreover, improper SEO practices by sellers only make it more difficult to find items on the website.
I typically use 7 to 10 words with minus signs to filter out results that are irrelevant to my search.
No "tricks," I'm sorry. Simply find your rotation pattern, and write excellent SEO, and advertising.
If you want to decrease the quiet time, create a brand, continually introduce new designs, provide 5-star service, drive some of your traffic, grow your following, and shoot beautiful images that will be shared.
Here is my experience with the Etsy SEO algorithm:
Select a trend-driven item that costs little more than $10–$15. Even though you may have more expensive things in your store, it's the cheap items that will draw the attention of customers.

Select those things that are repeatable/durable and do not require a lot of time to create and so have a high-profit margin. If you are successful, offsite/offline advertisements will be required so set your price by keeping the price in your mind.

Every listing needs to include many versions, typically the same item in several designs or colors, or similar things are arranged together according to a common theme. A single listing will result in more sales than multiple listings for each item. It will rank in the search results more quickly in this way.

Pay the $10 monthly fee for Etsy Plus and activate restock requests as soon as you see that certain types of items are selling out more quickly than you can restock them.

Make smart steps when stock shortages. There is a kind of benefit that when a specific percentage of your products shows to be sold out, it will produce a sense of emergency and motivates people to purchase your remaining items. Don't replace all of your items before they sell out. Hold off until at least 25% to 30% of them are finished.

Give customers a top priority, and price your products to allow for it. Allow for returns, exchanges, and cancellations. Think about paying for return labels if your shipping is relatively low. If the item is returned to you, don't charge customers for this. Have flexible and customer-friendly service policies. Most people will not return anything if the quality of the item is good.

Take interesting pictures. The quality of the spots is more important than whether all 10 are filled.

Add important information everywhere like in your heading, on the pictures, and in the drop-down menu. Must print important instructions or cards and include them with all orders.

Packaging has a major role. Make it attractive. It has such importance. You're not only sending the product. You are also selling the experience. The low-cost orders should receive the same level of care and attention as the expensive ones.

Do not ask for reviews. You'll get positive reviews if you have a high-quality product, attractive, smart packaging, and the best customer service. Once you have 50–100 reviews, this will be enough.

If you solve a customer's complaint and ask for a review change, please do not do so. Customers should believe that their experience is their top priority, not their reputation. Contact them and let them know you'd be glad to accept a return even if you believe the review is negative. Thanks, them for bringing it to your knowledge so you could address it and move forward with improving the issue.

Stay updated about your top competitors. What do they do that you could do more effectively? What are the areas where they lack? What do they do well that you could copy?

Don't do discounts. It lowers the value of your brand. Get rid of these types of things by offering a gift with a certain purchase. Set your minimum purchase amount to be 30 to 50 percent greater than your average sale.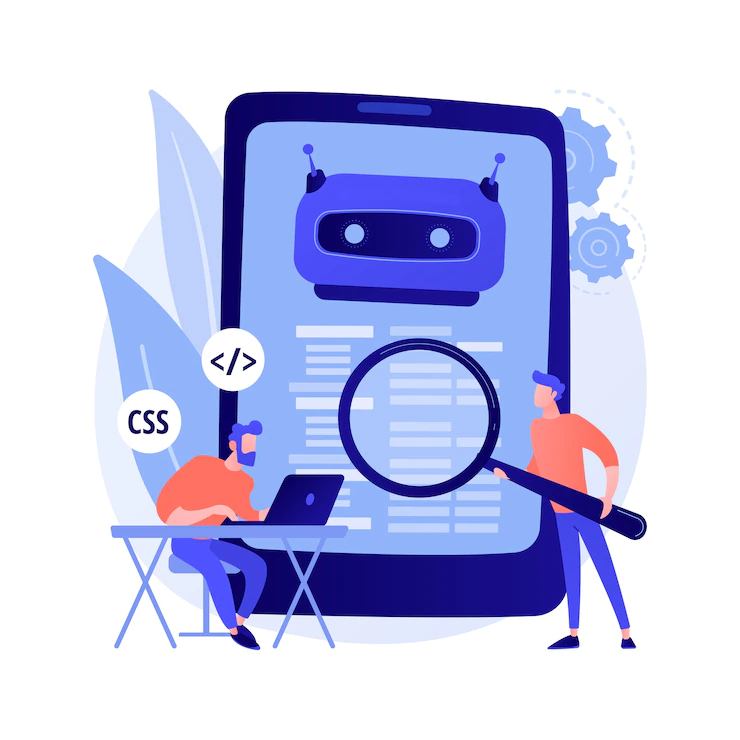 How to optimize Etsy Shop and listings?
Here are some suggestions for optimizing your Etsy shop and the listings in it:
Accurate Keywords Are Key:
You should try to add as many details as you can. Try to be more specific about the products you're selling, for this, you may use long-tail keywords on Etsy just like you would do on your website.
This might let you identify true customers who are ready to buy. These customers usually do more precise searches since they are very clear about what they want.
Avoid Repeating the Same Keywords:
When you find a keyword that relates to some of the things you are selling, you might think that using it will increase the chances that customers will see them all.
Etsy will only display your listings just a few times in a search, it doesn't matter how fantastic your business is or how many improvements you've done.
Most of your listings won't show in a buyer's search results if you use the same keywords across many listings.
If you repeat keywords many times it will cause competition not only with other stores but also with oneself.
Must use completely different keywords for each listing in your shop.
Don't Forget About Tags:
You have to use all of the tags that are given on your listing. Adding a tag is just one further approach to properly define what you're selling to Etsy.
Each listing on Etsy has 13 tags that you may use to target thirteen different relevant keywords.
Keep Shop Sections Optimized:
To keep your listings organized, you can divide them into categories that include products that are similar to each other. This can make it easy and smooth for customers to find products. Organizing things is another important part of ETSY SEO. Just like tags, sections are another place to use keywords.
Get Links to Your Listings:
The scope of SEO for Etsy stores goes beyond the products you sell.
Other important things are references and links to your store.
When people will see that other people are mentioning your store, it can be a great method to attract more clients.
If you want to increase the number of backlinks to your store then also check your other online listings too.
Must have and manage your social media account for your store. You can also make a website.
Offer Free Shipping:
An excellent strategy to increase the number of people viewing your listings is by giving free shipping to your consumers.
We all enjoy receiving free shipping, so this point can convince more customers to make purchases from you.
Adding this offer on Etsy has an extra benefit because they are seen as a better option with a greater value for customers.
Etsy sellers who offer free shipping to customers are given preference in search results over those who do not.
How to Do Good Etsy SEO? (Get good SEO on Etsy)
Here's how to improve your Etsy SEO.
Pick a Detailed Shop Title:
Make sure the title of your store must have words that are specific to your industry. After doing this your store will show up in your potential customer search results on ETSY.
Avoid Keyword Stuffing:
The act of keyword stuffing may result in bans from Etsy. SEO algorithms have changed with time. Now, when your keywords are in the appropriate position, you can get customers. One or two keywords should be more than the requirement for every 100 words of text.

Use important keywords in each field

For listing use all 13 tags

Get backlinks.

update your listings. and start every field with the crucial keywords.
Read: Best SEO Tools For Etsy: Supercharge Your Etsy Shop
Does SEO help on Etsy?
In short: Yes, it does.
It is possible to increase your brand's visibility on Etsy, and doing so mostly depends on two key elements:
optimizing your Etsy store for SEO

using fine-quality photographs.
If your SEO is strong your products will show up more frequently, improving brand image and improving sales.
How can I know if my Etsy SEO is working?
Look at the keywords that are used to find your listings in your Etsy shop stats. if You are using good and accurate keywords and putting them in the right places then the products will show up.
Why is Etsy SEO important?
It is very important to use great SEO methods and good keywords to optimize your Etsy store or website will help you rank on the first page of search results.
You can surely attract new clients by making your website or blog show in product-related search results.
How long will it take for Etsy SEO to work?
Real results from Etsy SEO take roughly almost a month to show. On Google, it takes time for things to work, respond, and adjust. It also takes time for new traffic to start increasing. Descriptions matter most for Etsy SEO in 2022 because they allow you to explain what you're offering or selling. You can also add important keywords in the description.
Why am I not getting Etsy views?
If you want to know about your ETSY views then your Etsy store's listing number is a major factor to know this. It says that if your listings are few, no one is viewing them. Actually, when you have six or ten listings then obviously fewer people will visit your store.
How do I increase sales on Etsy 2022?
ETSY SEO can help to Improve Your Etsy Search Ranking.

Write impressive Product Descriptions.

Create a blog.

Know your niche well.

Activate social media.

Take Product Photos That Grab Your Attention.

Create fresh products that appeal to new consumers.

Pay attention to the products that don't convert properly.

To help customers in finding what they're looking for, Etsy has a search engine.

Do a makeover of your storefront.
Why Hire SEO Cares for Your Business SEO Services?
Our Professional SEO expert team is always ready to take your business revenue to heights.
By getting our SEO services in Islamabad and all over the world you can boost your sales to 10X.